Printable Summer Bucket List Calendar for your family! Print it out as many times as you like and enjoy your summer!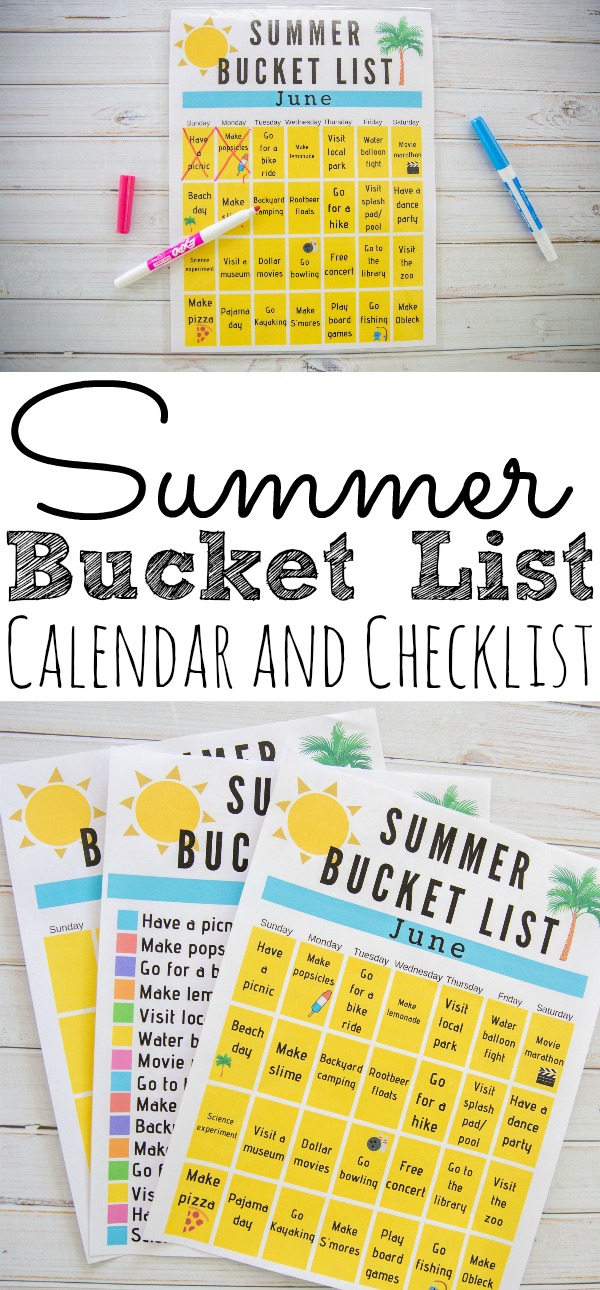 Printable Summer Bucket List Calendar
If your kids are as excited as my girls are then they have already created a list of things they must do during the summer.
My girls have been busy for weeks coming up with an elaborate list of summer bucket lists.
I mean, these girls were not messing around when it came to planning their entire summer vacation.
This post contains affiliate links. Originally Published on May 31, 2019.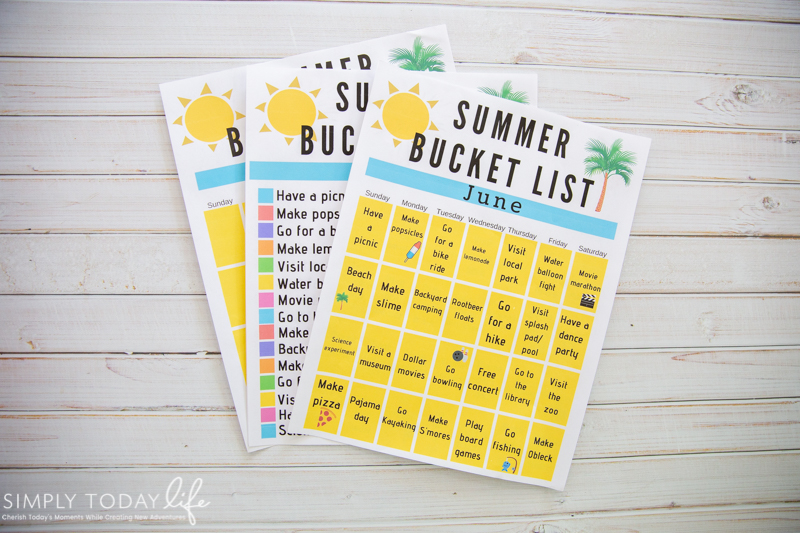 I love that they are so excited to create fun memories!
Especially since we have a crazy busy summer with some surprises we will be sharing later on next month and lots of dance classes!
We will figure out a way to fit every single fun activity they have listed in our summer calendar.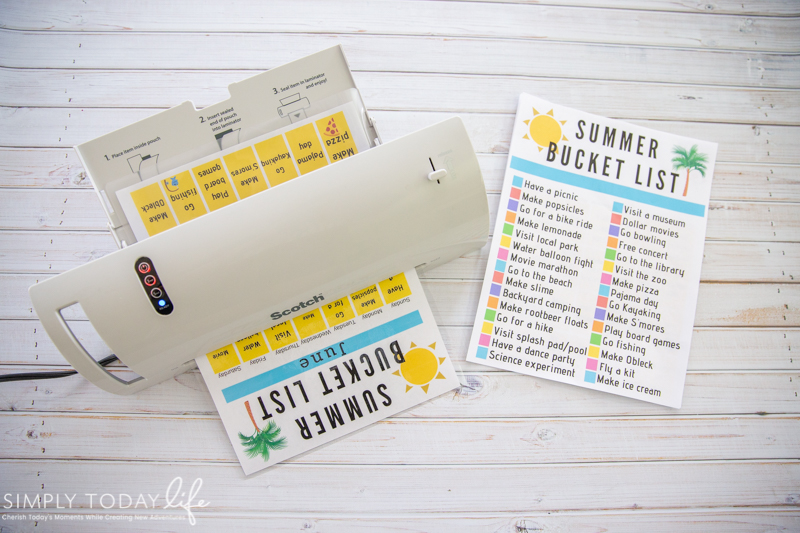 Materials Needed For Summer Calendar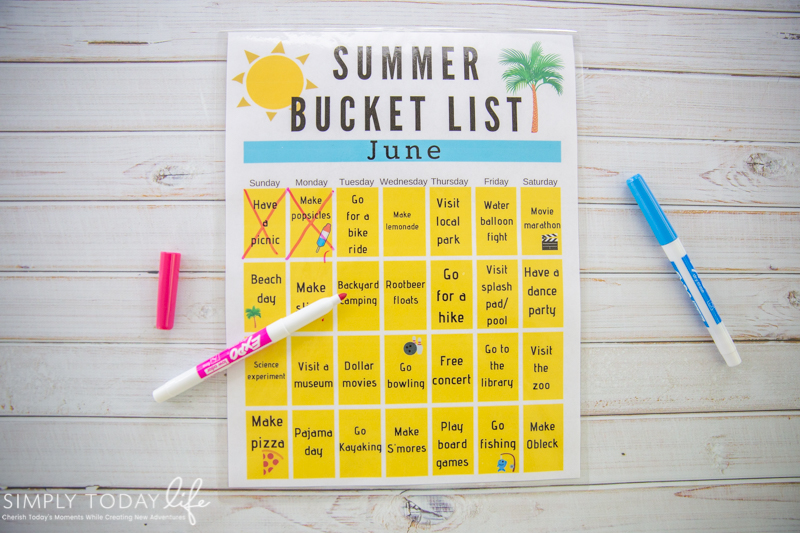 Simply download the Summer Bucket List file and start having the best summer vacation ever!
Remember, you can take this summer list with you anywhere you go.
This list is not only for you to enjoy locally.
A lot of these activities you are able to do even while you are out of town.
I suggest laminating your pages that way you can either re-use them next year or if you are traveling they don't get ruined.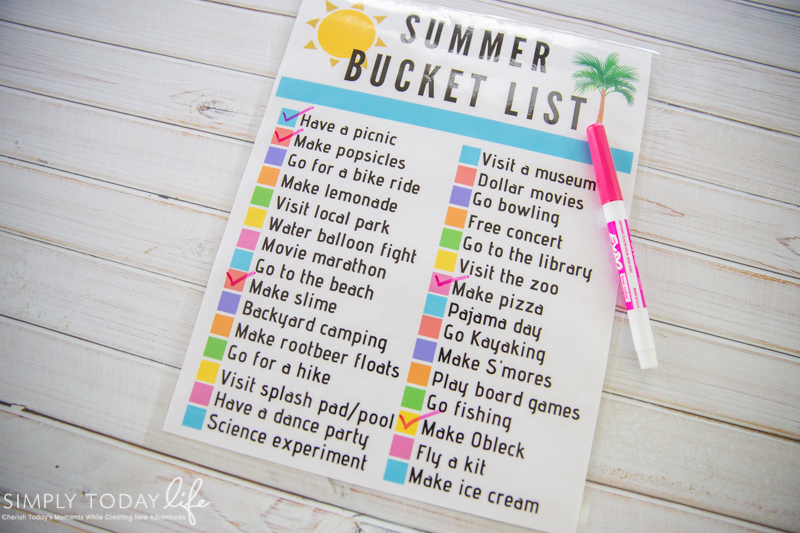 Simply attach them with a ring binder and bring a marker to mark the events you have completed if you are using the checklist or X out the days that have passed on your calendar.
I've even included a blank summer calendar in case your family wants to fill out their own activities!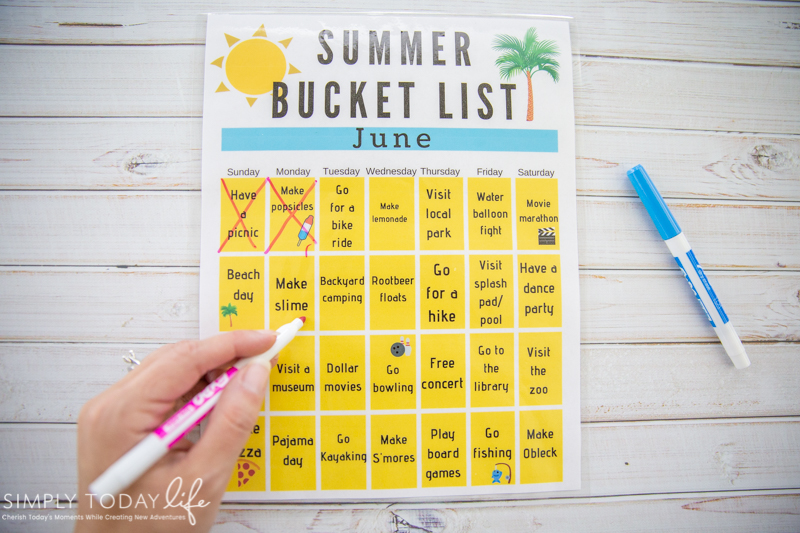 I hope your family loves this fun huge list of summer activities to do together as a family!
A lot of these bucket list ideas are also budget-friendly to try and keep spending money to a minimum during the summer.
You Are Also Going To Love:
If you loved this Printable Summer Bucket List Calendar, then you will also love the following printables and summer ideas I have put together for you:
What are your kids looking forward to in the summer?