We all know Rowan Blanchard as her positive role in Girl Meets World, but today I have your Rowan Blanchard Interview A Wrinkle In Time and how it was Playing The Bad Girl in the film. Thank you, Disney, for allowing me to attend the A Wrinkle In Time press event and movie premiere. All opinions are my own.
Rowan Blanchard Interview A Wrinkle In Time | Playing The Bad Girl
My daughter loves Girl Meets World, a Disney Channel show created for the kids starring Rowan Blanchard. She plays a positive girl with great views of the world, but her role in A Wrinkle In Time is nothing like the roles we know her from. Rowan plays Veronica Kiley the mean girl and bullies Meg Murry in the film. We had the chance to sit down with Rowan as she shared with us about playing the mean girl and how the lessons of A Wrinkle In Time spoke to her as a teen.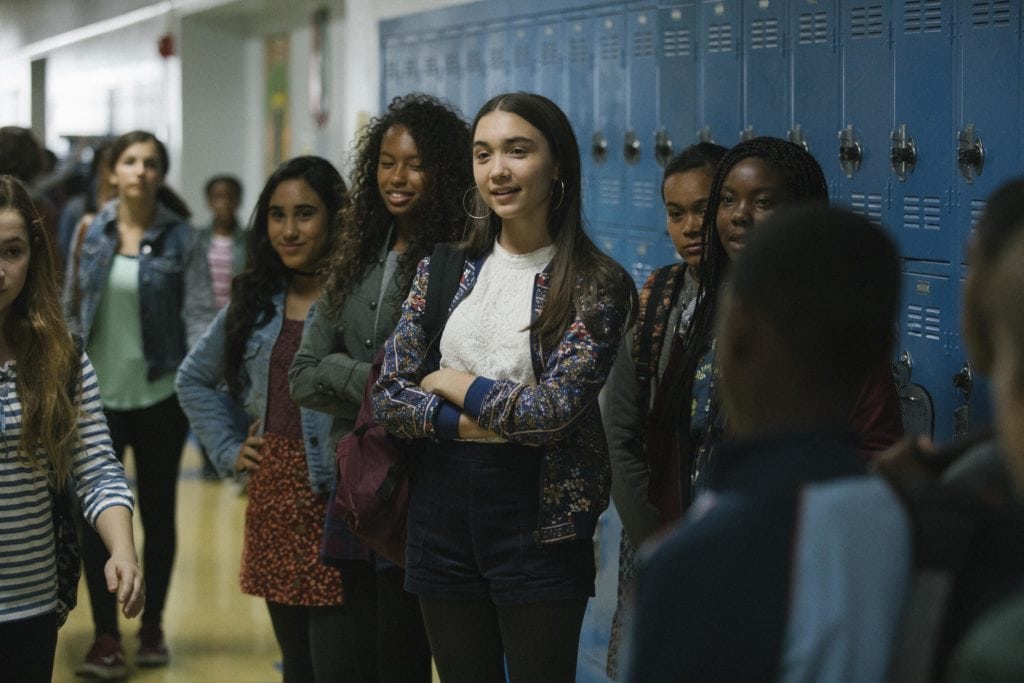 Playing The Bad Girl
Rowan shared with us how this role was different than anything else she has played in a film. She described her character Veronica as a person of many layers. She didn't want to minimize the stereotypical of what we think a mean girl should be.
The Empowerment For Girls and Boys
We all know by now that A Wrinkle In Time has a powerful message for both kids and adults. One of the most questions asked in all interviews was the fact of what each actor wanted audiences to take away from the film. Especially the younger generation of kids. Rowan Blanchard shared how important it has been for young kids to see themselves on the big screen. Especially young black girls being able to see themselves in Meg Murry's character.
She also loves the fact that the film shows a teenagers emotions and how they are feeling. Which is something that is hard for kids to do and for adults to understand. Bringing the topic for everyone to see on a huge movie like A Wrinkle In Time is sure to get noticed.
Becoming A Warrior
"I have to give myself permission to be a warrior on the daily. It's not something that is a very conscious thing where I feel totally empowered and fearless every day. There are some areas that I feel more confident and then others".
She shared with us how just being on stage with Reese Witherspoon, Oprah, and Mindy Kaling was one of those moments where she had to remind herself that she too deserved to be there. Being a warrior on a daily basis is reminding ourselves of our worth. Which is what A Wrinkle In Time is all about.
Rowan Blanchard is a young girl with a head on her shoulders and knows who she is. Although, she plays a bad girl in Disney's newest movie A Wrinkle In Time, just two seconds with her and you know she is nothing like her character. In fact, she is a positive and talented young lady. Make sure to go see Rowan in A Wrinkle In Time, especially those Girl Meets World fans!
A Wrinkle In Time Now Playing In Theaters!!!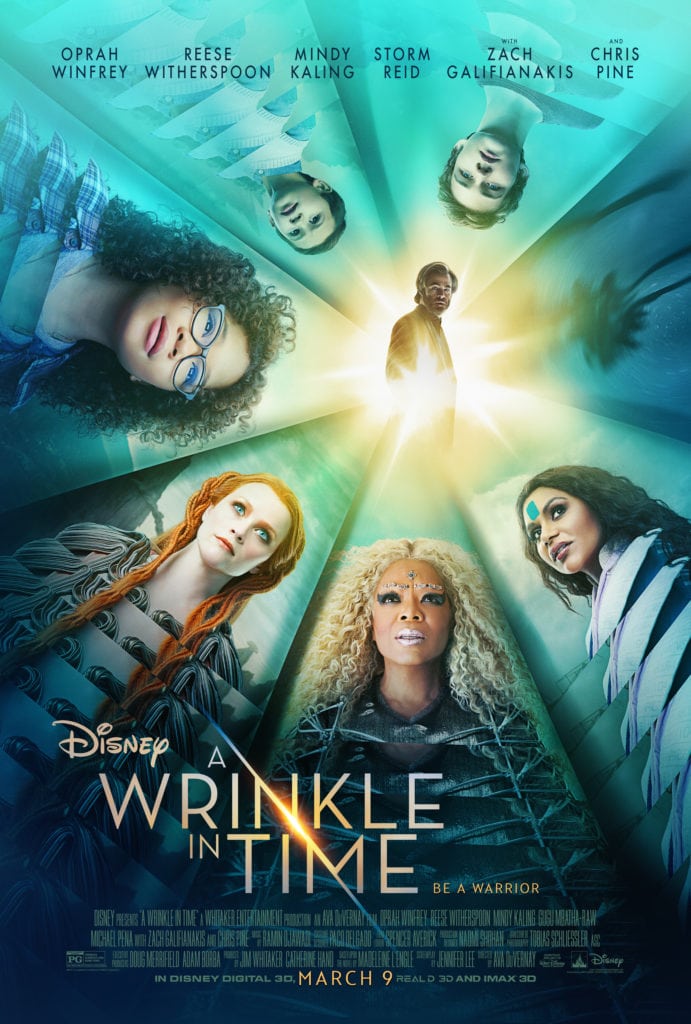 About A Wrinkle In Time
Meg Murry is a typical middle school student struggling with issues of self-worth who just wants to fit in. The daughter of two world-renowned physicists, she is intelligent and uniquely gifted, as is Meg's younger brother, Charles Wallace, but she has yet to realize it for herself.

Complicating matters is the mysterious disappearance of Mr. Murry, which has left Meg devastated and her mother broken-hearted. Charles Wallace introduces Meg and her fellow classmate Calvin to three celestial beings (Mrs. Which, Mrs. Whatsit and Mrs. Who) who have journeyed to Earth to help search for their father, and together they embark on their formidable quest. Traveling via a wrinkling of time and space known as tessering, they are transported to worlds beyond their imagination where they must confront a powerful evil force.

To make it back home to Earth, Meg must face the darkness within herself in order to harness the strength necessary to defeat the darkness rapidly enveloping the Universe.

You Are Also Going To Love:
If you enjoyed reading this A Wrinkle In Time Movie Review, then you will also love the following:
Are you taking your kids to go see A Wrinkle In Time this weekend?