Just being able to be in the same room as these extraordinary women would have made my day. Instead, I'm sharing my Reese Witherspoon, Oprah, and Mindy Kaling Interviews On Their Roles In A Wrinkle In Time. Thank you, Disney, for allowing me to attend the press event in LA. All empowering opinions are my own.
Reese Witherspoon, Oprah, and Mindy Kaling Interviews On Their Roles In A Wrinkle In Time
One only dream of meeting some of their favorite actresses or role models. Many of us who attended A Wrinkle In Time press event in LA not only were there to cover this amazing movie, but to also experience something we never thought we would. Meeting some of the most empowering and positive women of our generation. If I had to pick three role models for my daughters to look up to Reese, Oprah, and Mindy would be it. These women are the epiphany of what woman empowerment and supporting each other is.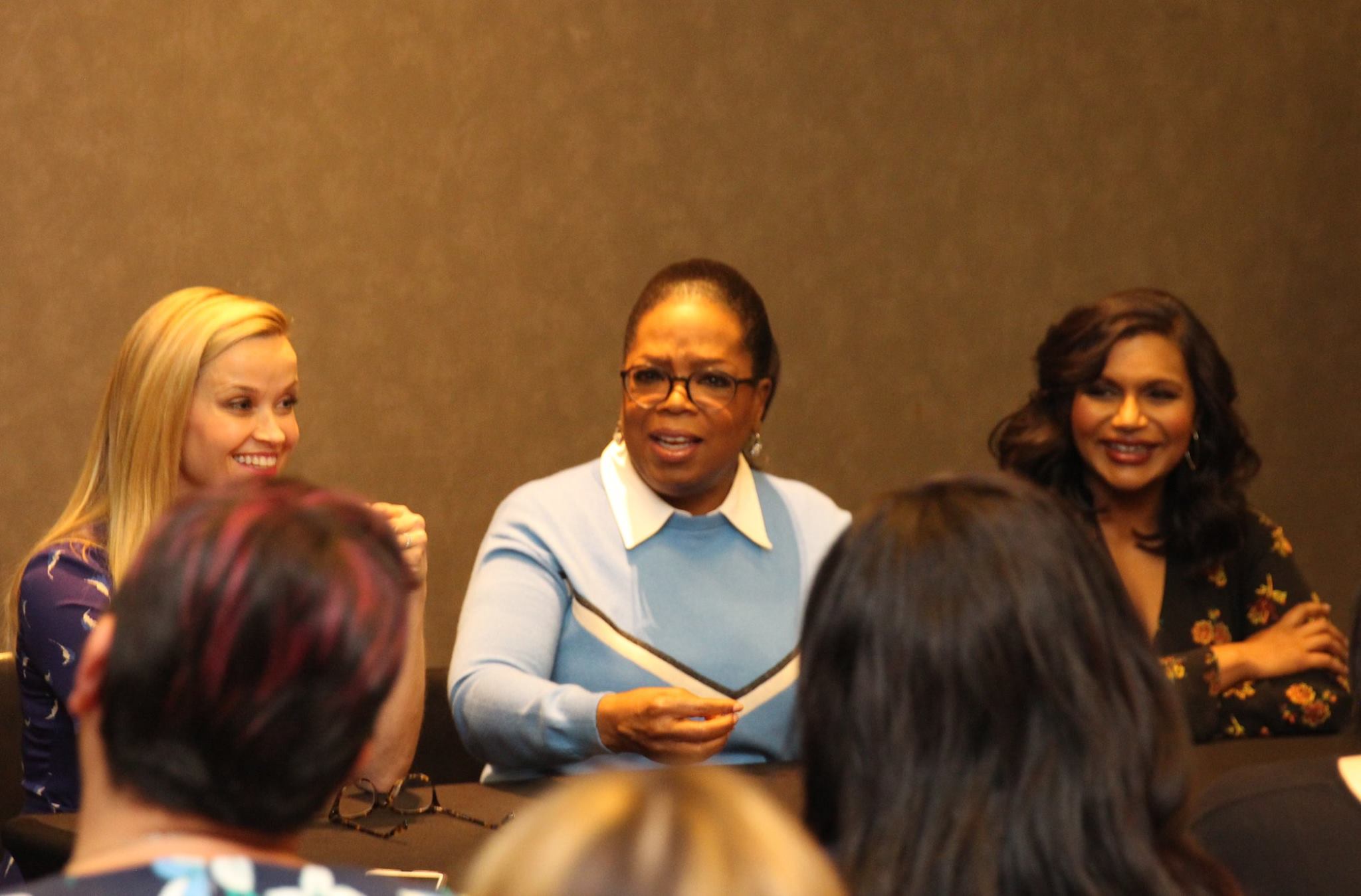 If anyone would have told me that I would have the honor to interview Reese Witherspoon, Oprah, and Mindy Kaling all in one room I would have laughed at them. There is no way I would have believed them, instead here I am about to share with you one of the most memorable interviews I have ever been a part of and the most difficult to share in writing!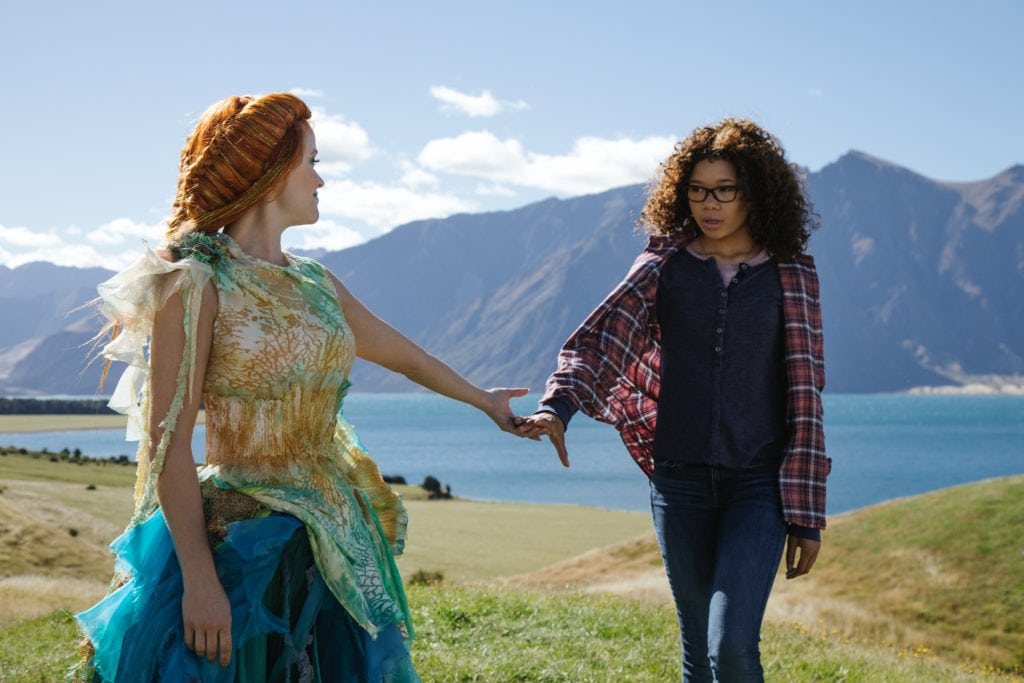 Inspiring The Next Generation Of Girls
We all know that these three powerful women have inspired our generation and will be inspiring our children's generation after this heartfelt film that touches on subjects that are real in our world nowadays. This is what the three Mrs. had to say about how they hope A Wrinkle In Time inspires the next generation of girls.
Reese Witherspoon: "When we get together, we create abundance, and really that's been a driving part of my career. The more I collaborate with women, the more we create for each other. So I think that's a concept that we need to put into our little girls' brains".
Mindy Kaling: "I think just that the cast is so inclusive that I've never seen anything like that and I think that as a young woman I would have felt so much joy from watching it. And as a dreamer, I think I wouldn't have to dream quite so hard to picture myself on screen".
Oprah: "I knew when we were doing this film that there would be young girls like your daughter who would come along and they would see the Mrs. And they would see me and they would say, what do you mean she had a talk show and that the imprint, the heart print that you eventually will leave in this world will come from what is said in this movie. So for your generation that I helped to raise there will be generations to come that will be raised on this story".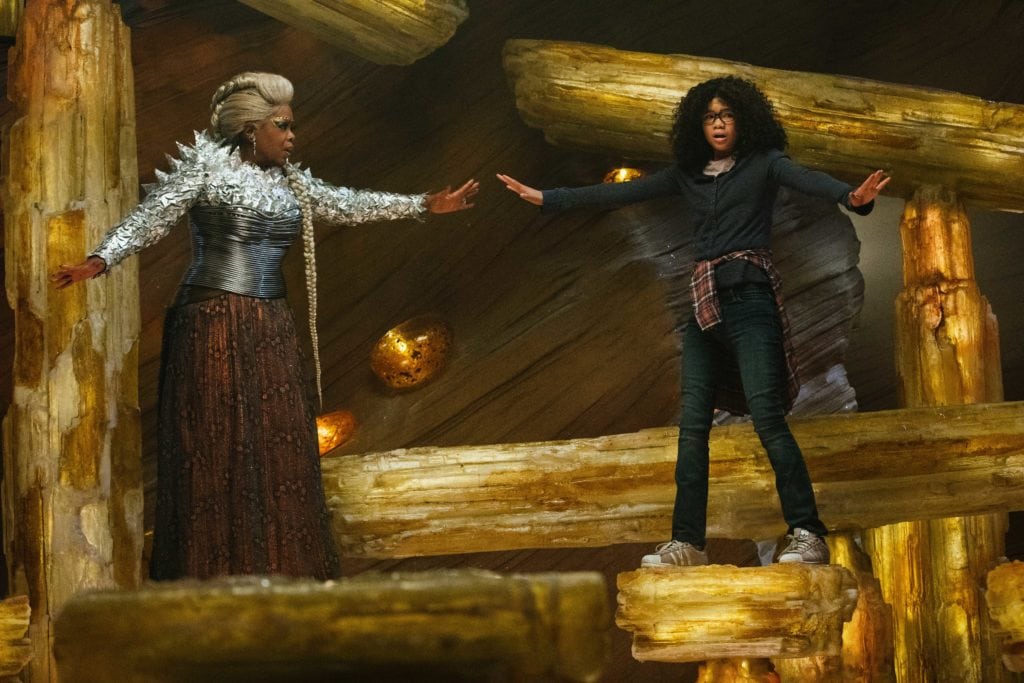 Favorite Quote From A Wrinkle In Time
The film is filled with inspiring quotes that I hope young generations take note of. One of the reasons I can't wait for my daughter to watch the movie is for her to be inspired and believes in herself as much as her father and I do. Too many negativity stand in the way of our little ones and more inspirational themes need to be set in front of them for them to see and experience.
Reese: "When Storm looks up and she's talking to her little brother who's been possessed sort of by darkness and she says I deserve to be loved, I lost it! I just lost it, you all we all deserve to be loved, and we all deserve to tell our stories and be the center, the lead of our own movie, the captain of our ship. We do not see that enough, we don't see ourselves enough and I think a movie like this with a company like Disney getting behind it says so much to young people".
Mindy: "When Storm has fallen down and she's feeling hurt, she doesn't want to stand up and I say the wound is where the light enters. Which is so profound".
Oprah: "When Mrs. Which says to Storm, do you know how many millions and millions of events had to occur as they did in order for you to be exactly the way you are? I actually think that about my own life as an African American who came from slaves and that story, that journey. I think about it for the life of everyone I meet. Everybody on the planet, I just think of what it took to get you here".

The trio of women together is absolutely fascinating. During our interview, Reese Witherspoon, Oprah, and Mindy Kaling shared with us how it was behind scenes when they were together. Oprah thought it was hilarious how both Reese and Mindy knew about every single topic and news in all the headlines. The dynamic is infectious and I just wished I would be able to bottle up all of their energy to take with me.
Bringing Woman To The Forefront
Oprah: Oh yes, in the Golden Globes speech I was saying a new day is on the horizon, it's actually here and we are living it. This is it! We're experiencing it, you're seeing it up there on the screen".
They all agreed how shows like Big Little Lies bring forth topics such as domestic violence in a way that captures attention. Rather than just a documentary about domestic violence, which Oprah herself has done so many times. She admitted that she never got the right amount of attention these topics such as violence and aids should have gotten, the way Big Little Lies has and she applauds them for it.
In this photo above it looks as if Reese is looking straight at me and I will still believe it's true. As a huge fan of Reese since I could ever remember it meant the world to me when she made it a point to compliment the dress I was wearing. It was one of her own Draper James spring dresses. In the back of my mind I was really hoping she would notice and she did. Goal accomplished!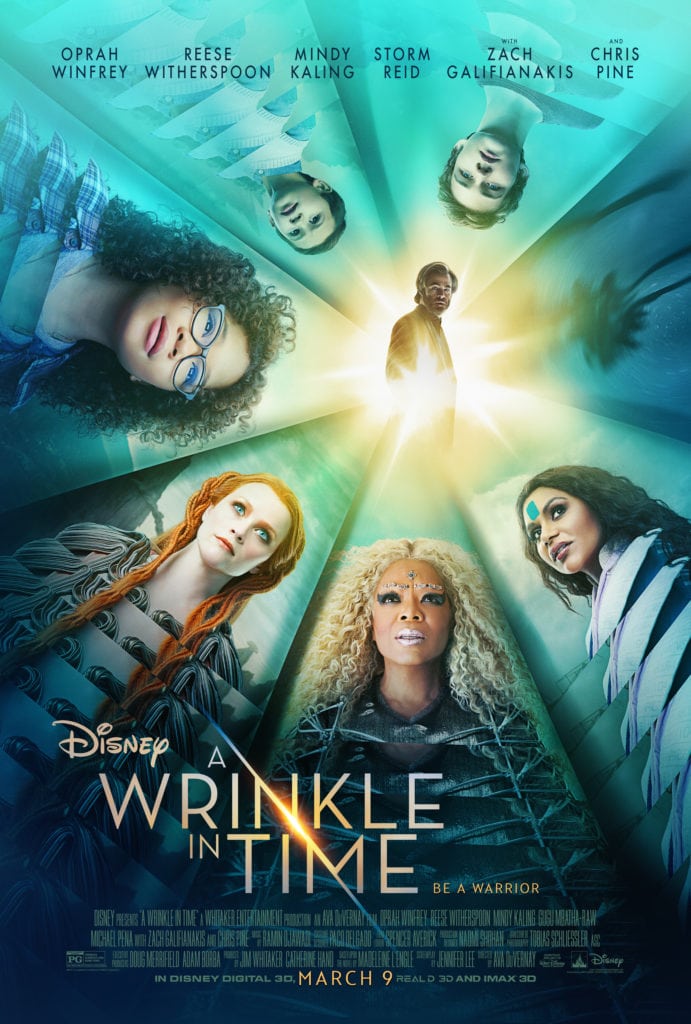 About A Wrinkle In Time
"Meg Murry is a typical middle school student struggling with issues of self-worth who just wants to fit in. The daughter of two world-renowned physicists, she is intelligent and uniquely gifted, as is Meg's younger brother, Charles Wallace, but she has yet to realize it for herself. Complicating matters is the mysterious disappearance of Mr. Murry, which has left Meg devastated and her mother broken-hearted. Charles Wallace introduces Meg and her fellow classmate Calvin to three celestial beings (Mrs. Which, Mrs. Whatsit and Mrs. Who) who have journeyed to Earth to help search for their father, and together they embark on their formidable quest. Traveling via a wrinkling of time and space known as tessering, they are transported to worlds beyond their imagination where they must confront a powerful evil force.
To make it back home to Earth, Meg must face the darkness within herself in order to harness the strength necessary to defeat the darkness rapidly enveloping the Universe".
I hope you enjoyed these fantastic interviews with Reese Witherspoon, Oprah, and Mindy Kaling. Make sure to go see A Wrinkle In Time in theaters this Friday, March 9th!

You Are Also Going To Love:
If you enjoyed reading Reese Witherspoon, Oprah, and Mindy Kaling Interviews and their roles in A Wrinkle In Time, then you will also love the following Disney articles I have put together for you:
Have you purchased your tickets yet?

SaveSave