As parents, we are always wanting our children to have positive figures to look up for inspirations. I hope that my daughters read this Storm Reid Interview A Wrinkle In Time and see that she is the Next Generation Heroine kids need. Thank you, Disney, for allowing me to be apart of the A Wrinkle In Time Press Event.
Storm Reid Interview A Wrinkle In Time | Next Generation Heroine
From the moment Storm Reid walked into the room her gracious and mature attitude had all the moms in the room loved her. She's exactly what girls need right now in the time of age and her portrayal of "Meg Murry" in A Wrinkle In Time is something I can't wait for my daughters to see on the big screen.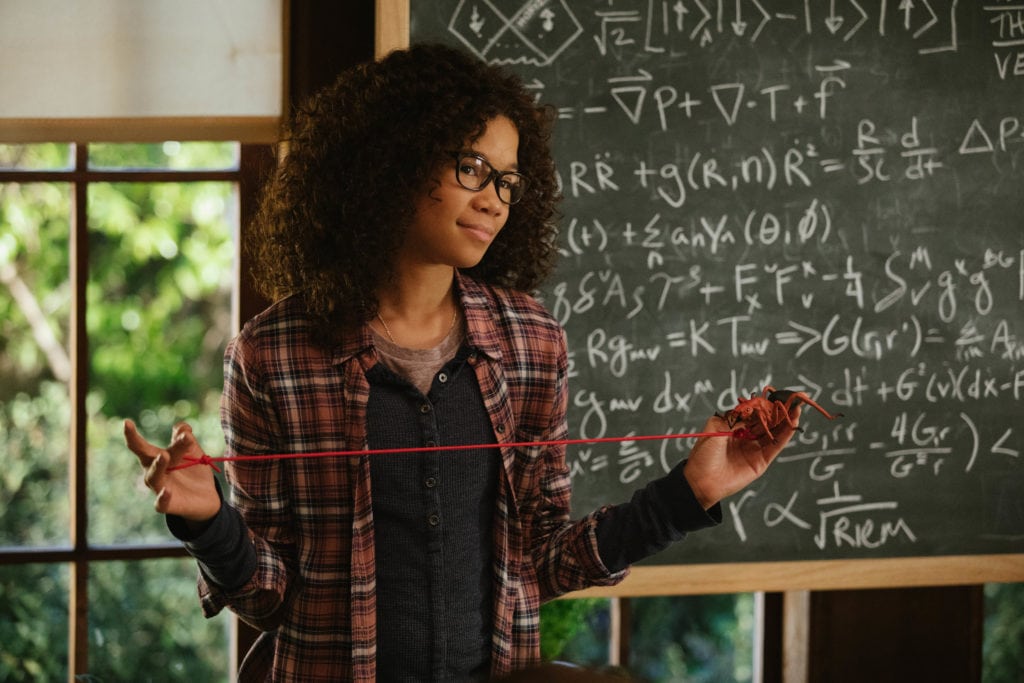 Next Generation Heroine
"It means everything to me and it's very empowering for me still as a young, little girl being able to represent the little girls that look like me and being able to give them hope and know that they can have any opportunity they wanna have and they can do anything no matter their big hair or their big nose, as people say, or their glasses or their skin tone. They can do anything. So, for me able to be that for them and be an inspiration and to uplift them and empower them in a time like this where everybody's so divided and it's so dark. It means a lot".
For us parents, it means the world as well. Our children are being bullied, pointed out for wearing glasses, or because they have food allergies, or simply because they like something different than their friends. It will be encouraging my children like my daughters to see that they don't have to be perfect to be loved or to have friends. That being yourself is enough and being smart is a beautiful thing.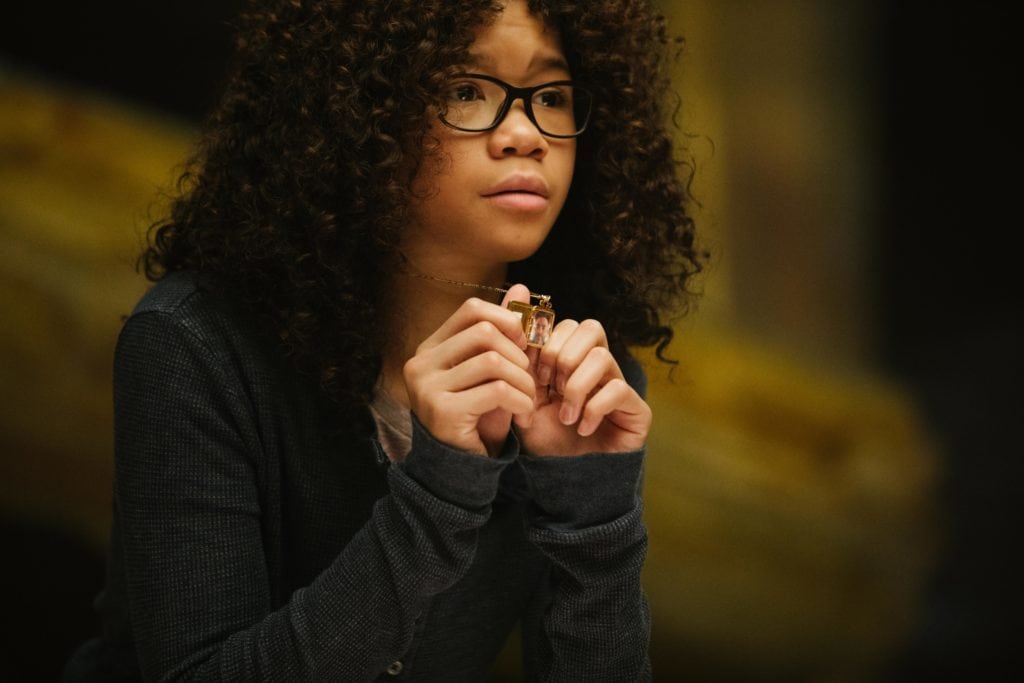 A Wrinkle In Time – A Deeper Message
"I think, young girls, don't need to conform to what society wants you to be and what society thinks you should be or how you should look because you're perfect just the way you are. Meg realizes that she is enough and that she is worthy of being loved just the way she is. So, I feel like it was really fun to film, but it had a deeper message and I'm glad that I was able to kind of connect with that as a young teenage girl trying not to follow trends and trying to be unique and be myself. I feel like that will transcend to our audience, especially our young girls".
With all the negativity in the world, kids are having a hard time loving who they are and being happy with who they are becoming as a person. As a mom, I can see this in my eight years old already and it's one of the hardest things to see. Movies like A Wrinkle In Time, who are bringing actresses like Storm Reid to play heartful characters who girls can relate to is an important aspect of today's generations. These kids need to see themselves on the big screen. They need to see other kids their age are also going through rough patches, but in the end, they will see the light.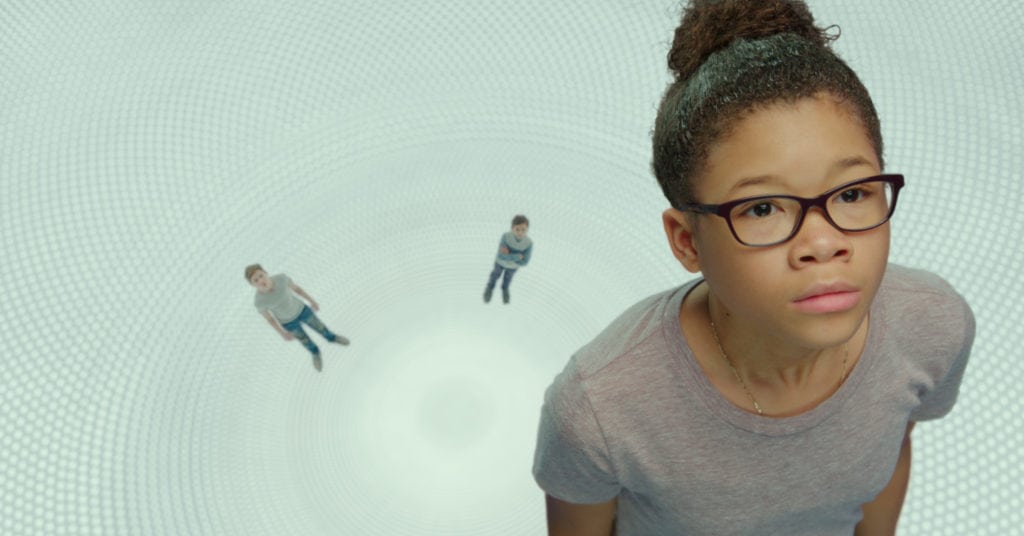 Working With A-List Oprah, Reese, Mindy, and Ava
"They're all so great and I just learned from each and every one of them constant graciousness, because they are just so amazing and empowering. They're these A-List stars, but they don't act like it. They are so grounded and so humble. It was amazing to work with them creatively and as an actress but also get to experience that like humbleness and just like become a family with them".
I do believe that Storm Reid portrayed her character, Meg Murry, perfectly. She brought out all of the raw emotions needed and the realness young kids need to start seeing more of on the big screen. Being able to interview Storm Reid on her role in A Wrinkle In Time is something that I am passing on to my girls. I want them to listen to her interview and hear the honesty behind her answers. Maybe it will make them realize that every child has there ups and downs, it's just how we handle them that matters.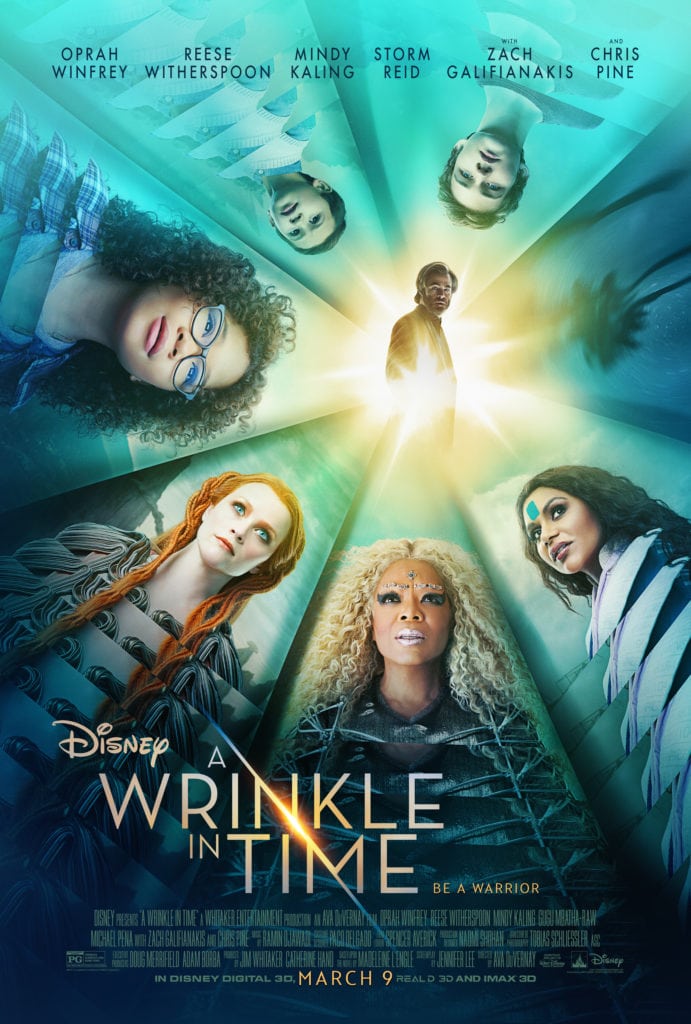 About A Wrinkle In Time
Meg Murry is a typical middle school student struggling with issues of self-worth who just wants to fit in. The daughter of two world-renowned physicists, she is intelligent and uniquely gifted, as is Meg's younger brother, Charles Wallace, but she has yet to realize it for herself. Complicating matters is the mysterious disappearance of Mr. Murry, which has left Meg devastated and her mother broken-hearted. Charles Wallace introduces Meg and her fellow classmate Calvin to three celestial beings (Mrs. Which, Mrs. Whatsit and Mrs. Who) who have journeyed to Earth to help search for their father, and together they embark on their formidable quest. Traveling via a wrinkling of time and space known as tessering, they are transported to worlds beyond their imagination where they must confront a powerful evil force.

To make it back home to Earth, Meg must face the darkness within herself in order to harness the strength necessary to defeat the darkness rapidly enveloping the Universe.

You Are Also Going To Love:
If you loved reading Storm Reid Interview A Wrinkle In Time, then you will also love the following A Wrinkle In Time articles I have put together for you:
Will you be taking your child to see A Wrinkle In Time?

SaveSave