Two years ago my life changed in a single day. At 35 I was diagnosed with Triple Negative Breast Cancer. Today I'm sharing how together we can Help Wipe Out Breast Cancer. Because as someone who has been through it all, I don't want to see a loved one go through the same thing I did. I've partnered with Valvoline Instant Oil Change for this project, however, opinions here are my own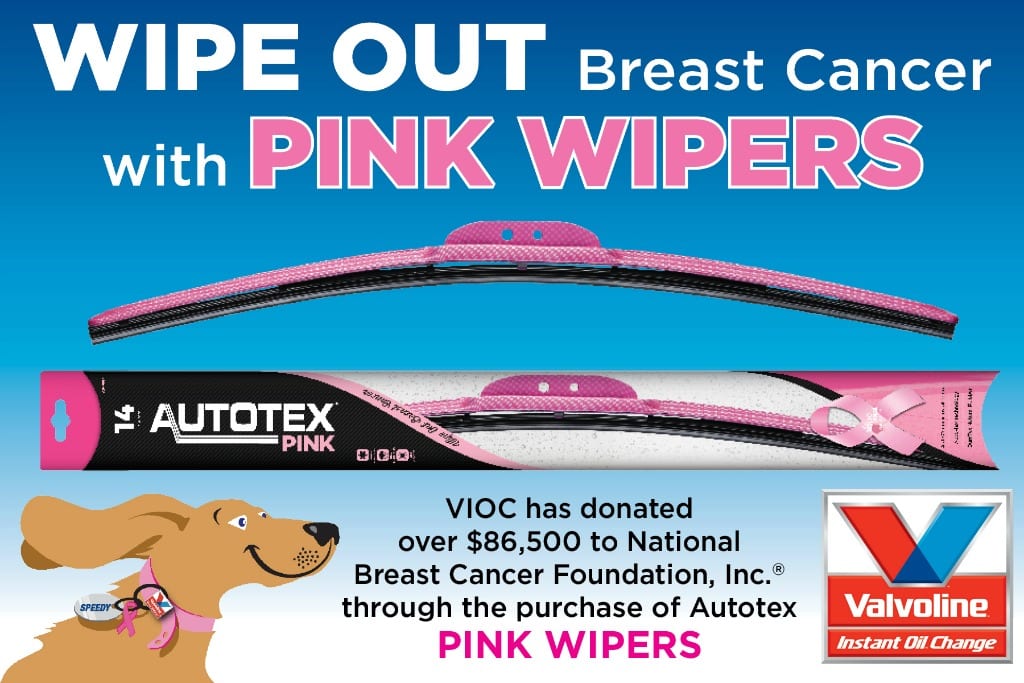 Breast Cancer is affecting more and more people every year. Not just woman, but men as well. As a mother who has endured chemo, radiation, a double mastectomy, and several surgeries I know how difficult being a breast cancer patient it. That's why being able to support a cause that is so dear to my heart is important and there is no easier way to do that than by supporting Valvoline this month! Together we can help wipe out breast cancer, but we need to do it together.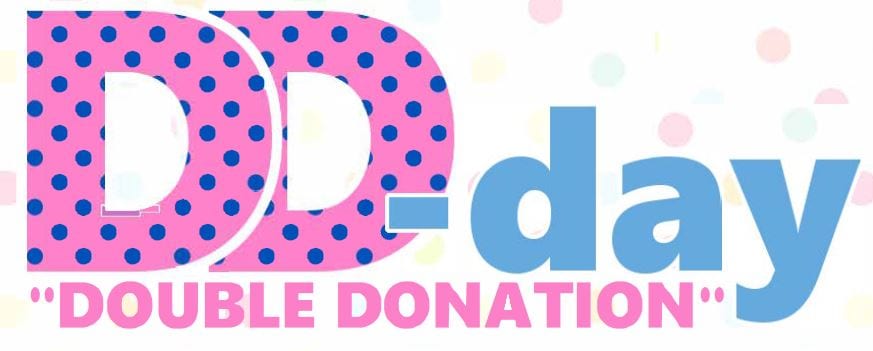 Double Donation For Every Wiper Purchased On October 19th
To help support #WipeOutBreastCancer simply stop by a participating Valvoline Instant Oil Change to pick up your AutoTex PINK Wipers throughout October, which is Breast Cancer Awareness Month. Proceeds will be going to the National Breast Cancer Foundation.
They will have two types of wipers available to choose from and both will be supporting the National Breast Cancer Foundation. They will have the AutoTex full Pink Wipers or Black Wipers with a small pink ribbon. Click here to find a participating Valvoline.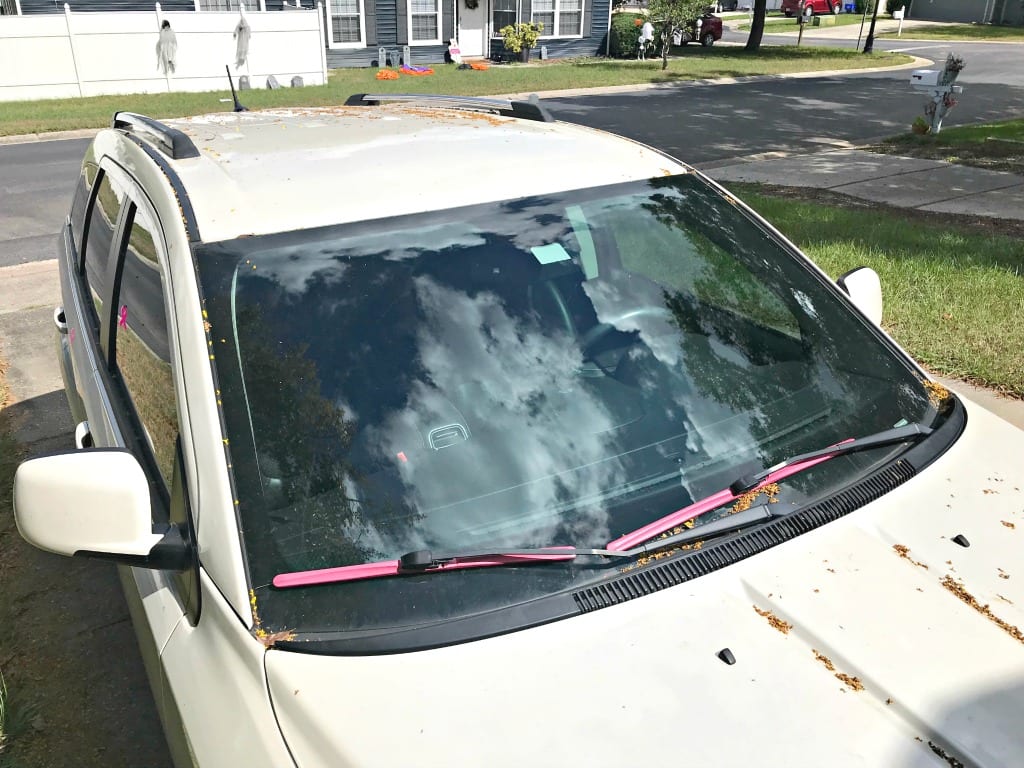 I don't know about you, but I'm definitely partial to the pinks one and they look pretty nice on my car! Plus, once you purchased your Wipe Out Breast Cancer wipers make sure to enter the Pink My Ride Photo Contest for a chance to win up to a year of free oil changes.
You can help wipe out breast cancer and sport some awesome wipers on your car. Plus, make sure to print out the coupon below for a discounted oil change when picking up your wipers.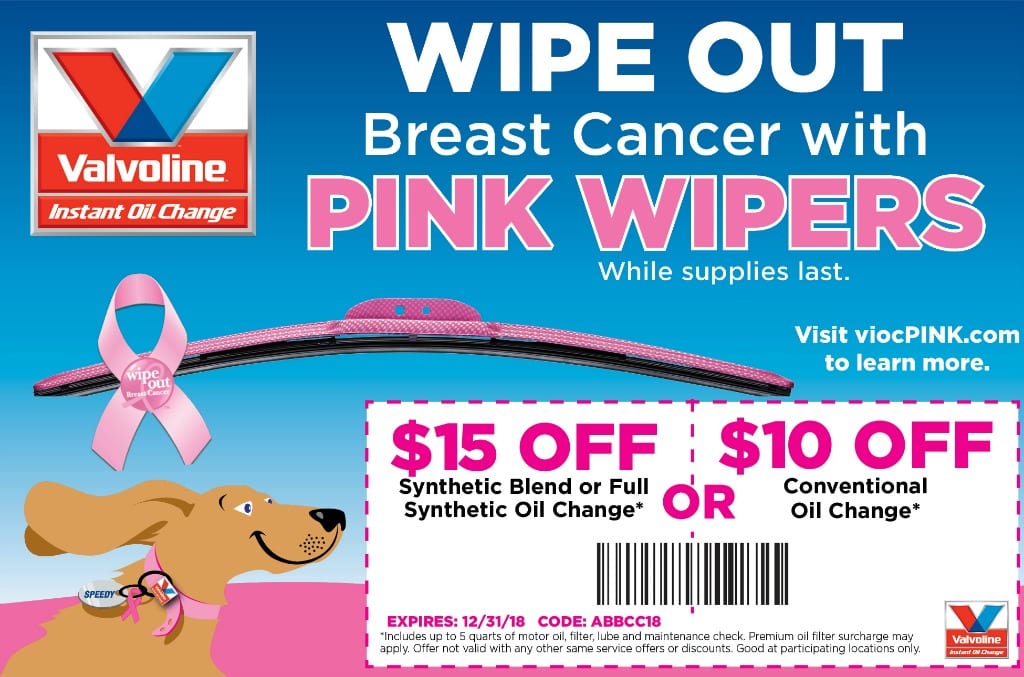 About Valvoline Instant Oil Change
Valvoline Instant Oils Change is a full-service 15-minute drive-thru oil change with no appointment needed. Customers stay in their cars during the entire service making necessary car maintenance easy for busy people and moms since, the kids don't have to get out of the car. To learn more about the campaign and find a location selling pink wipers near you, visit viocpink.com.
Will you be sporting pink or black blades this month?