January is the perfect time for an arctic lesson and lots of fun activities with this arctic paper plate Polar Bear Craft. Check out all of our fun Paper Plate Crafts for kids!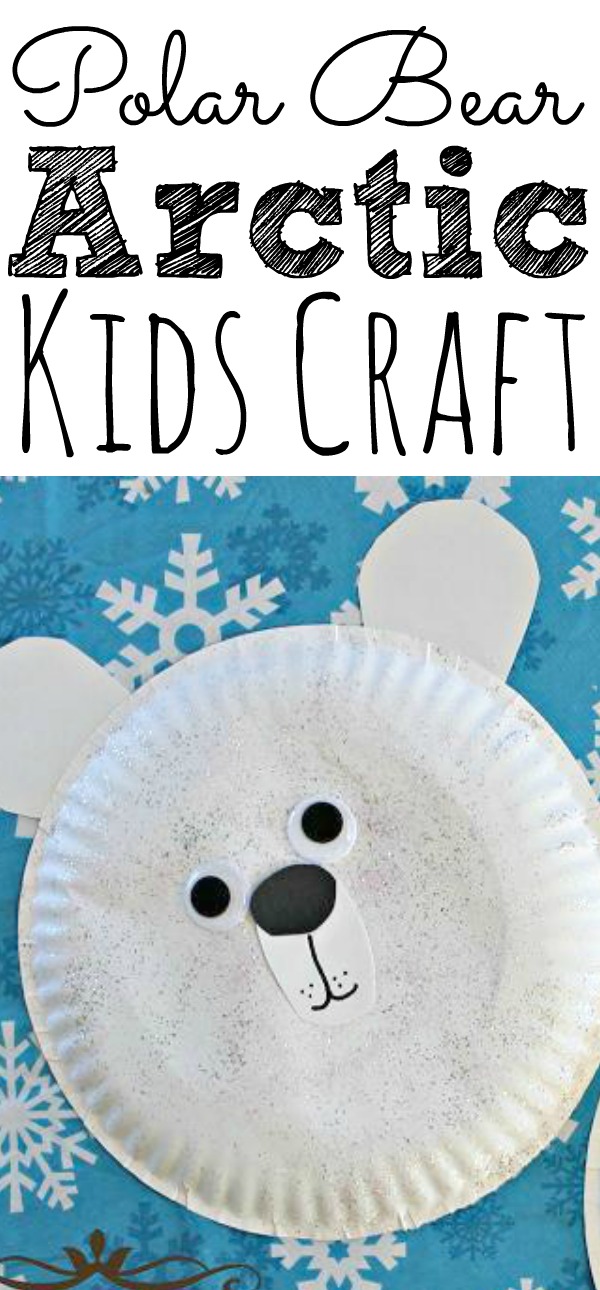 Polar Bear Paper Plate Arctic Craft
This polar bear craft is the perfect addition for preschoolers and elementary children learning an Arctic lesson. It quickly became one of our favorite winter homeschooling lessons and activity. This arctic polar bear craft was made to go along with our Arctic Animals Unit from last week. We also added a list of books to read for our unit and some other arctic crafts.
We usually try to create very easy crafts for our unit so that it captures their attention long enough to learn, but also giving them a fun activity to do. Most likely, you have all the materials needed for this arctic craft at home or in your classroom already.
This post contains affiliate links.
Materials
white paper plates
construction paper (black and white)
googly eyes or construction paper
glitter (white or silver)
glue
scissors
paint brush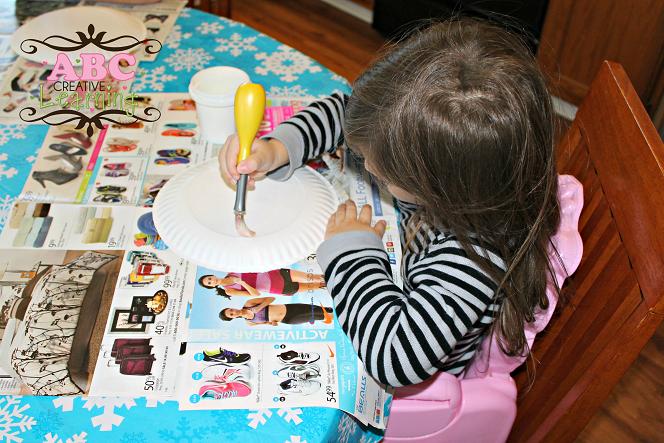 Directions
In a cup mix some Elmer's glue and water together (3 parts glue, 1 part water).
Allow your child to spread some of the glue mixtures with a paintbrush on the back part of the paper plate (not the part you use for eating).
Then making sure that there is glue mixture all on the plate sprinkle lots of white glitters all over the plate, for fun add a little bit of silver glitter as well.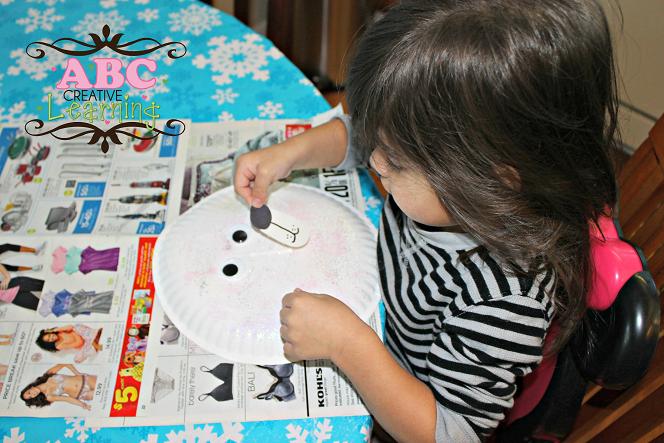 Using the white construction paper cut out some circles for the ears and an oval for the mouth.
Take the black construction paper cut out a small circle for the nose.
Glue down the black circle on the white oval and glue on the bear's face, along with the googly eyes, and the ears behind the plate.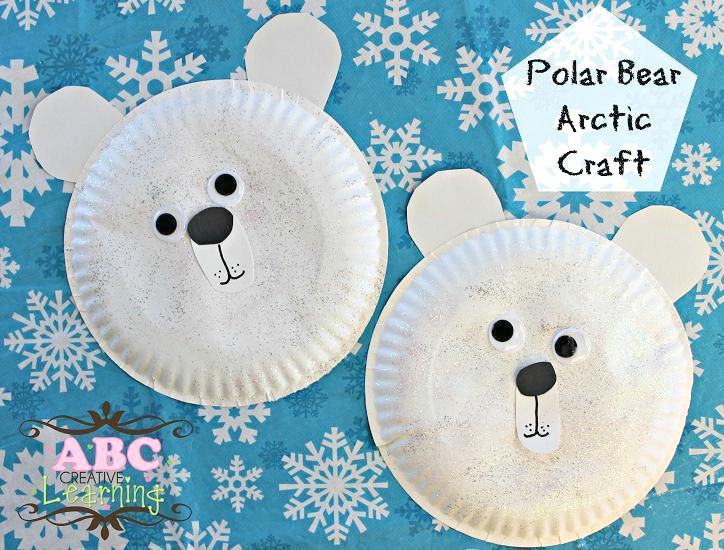 There you have it. An easy polar bear craft. These arctic polar bear paper plate crafts are perfect for any arctic science unit and they also make great decorations for your homeschooling room or classrooms. I love adding crafts into our homeschooling lessons because it captures the attention of my daughters more than a worksheet would. Especially at the preschool age.
You Are Also Going To Love:
If you loved this Polar Bear Arctic Kids Craft, then you will also love the following winter arctic crafts I have put together for you:
What's your child's favorite arctic animal?