This is a sponsored conversation written by me on behalf of Make it Italian at Publix. The opinions and text are mine.
This easy One Pot Sausage Pasta recipe will make your dinner nights a breeze! Make it a pasta night and create this delicious recipe in as little as 30 minutes!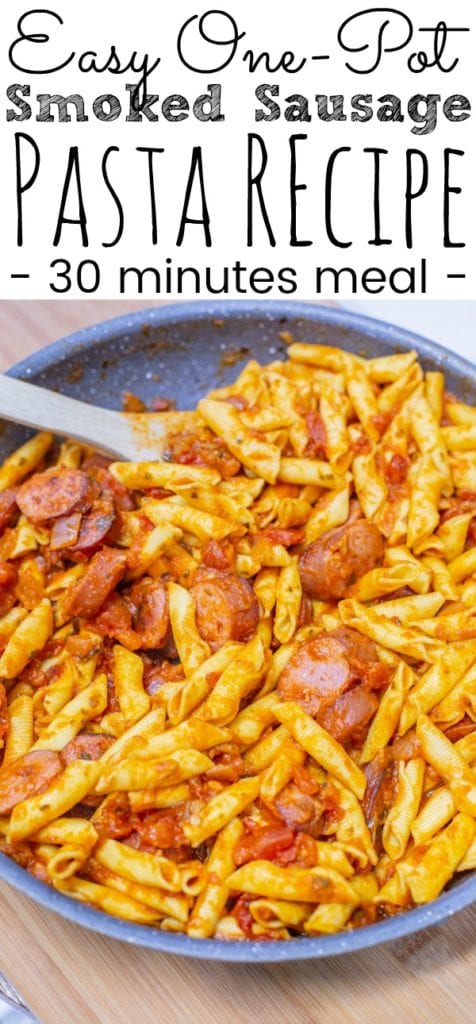 Easy One Pot Smoked Sausage Pasta Recipe
As a busy mom, I make sure that I have a meal plan in place at the beginning of each week. Well, I try to have a meal plan in place every week. Meal planning keeps me accountable for what I will be cooking for every day for the family.
Unfortunately, we have crazy weeks where I forget to plan dinner. That's when Publix and this simple one-pan smoked sausage and pasta recipe come in handy! What about you? Do you plan ahead of time, or is it fly by the seat of your pants kind of dinners in your home?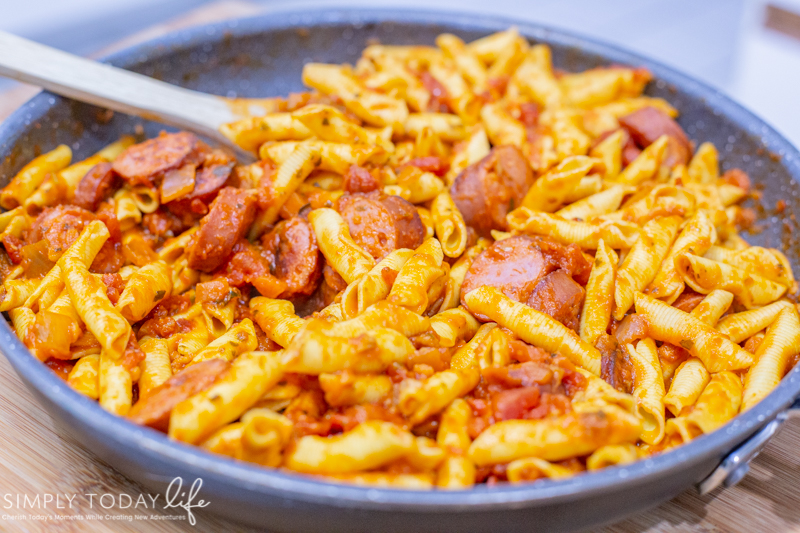 Parent to Parent, I get it! It seems that our days are just getting busier and busier. Which means less time for a home cook meal or family quality time! That's what I love about Publix so much!
They have everything I need for my grocery shopping and help me get dinner on the table in 30 minutes or less. Do you want to know the best part? My girls love every bite of this simple recipe.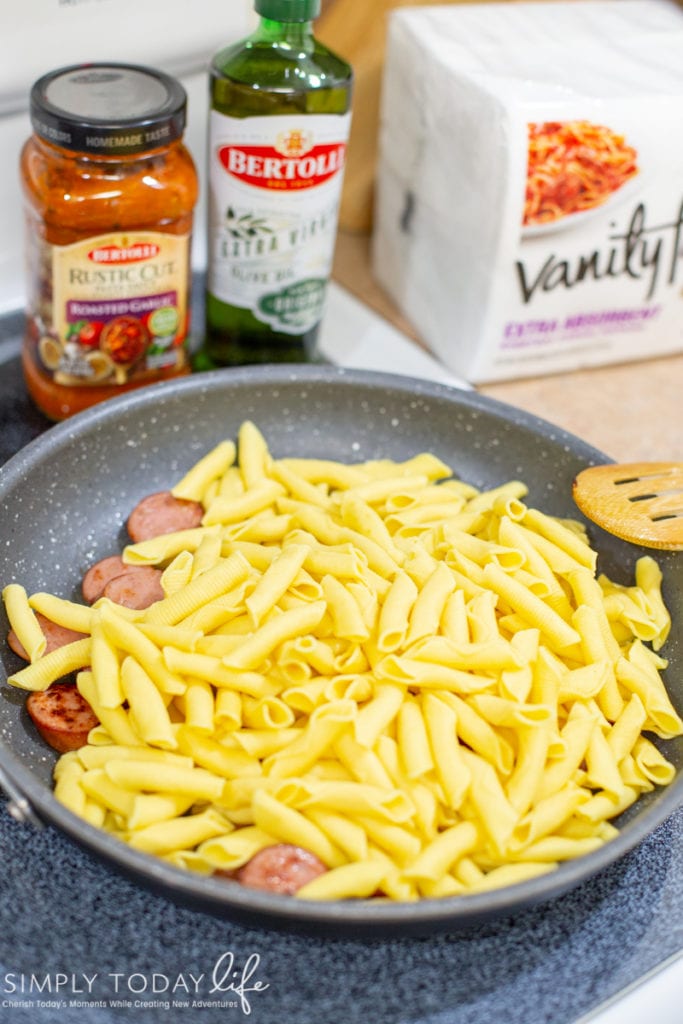 I'm all about easy shopping and one-pot meals! Especially ones with homestyle pasta and pasta sauce that tastes like I just made it myself.
Just add your favorite protein and you have a perfectly easy meal the entire family will enjoy. Less time spent shopping and cooking means more time spent having a family conversation at the dinner table.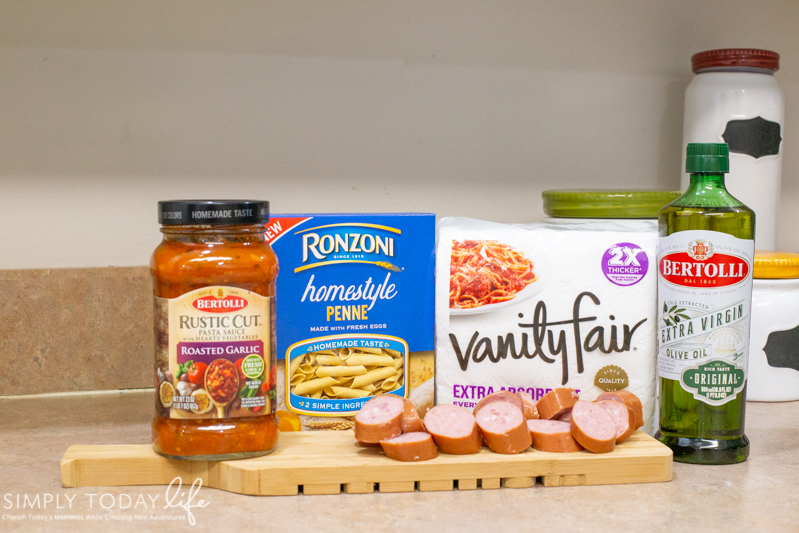 I was able to pick up everything I needed for a quick 30 minutes one pot sausage pasta recipe at my local Publix. Along with my Bertolli® Rustic Cut Pasta Sauce and Ronzoni Homestyle Pasta, I also picked up Bertolli® Olive Oil and Vanity Fair Extra Absorbent Napkins. Perfect for messy pasta nights!
Plus, I saved on all of our items by visiting Publix for coupons! They always have the best savings on our favorite food brands. When you visit the savings page, you will find a list of participating brands for your Italian night! Making it easy for families to shop and save.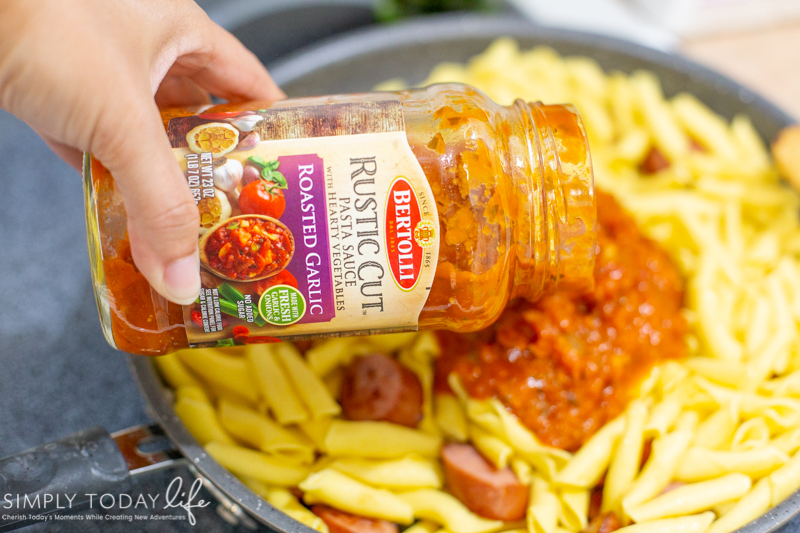 One Pan Pasta Dinner Recipe
My family loves Italian nights, and we have them at least once a week. It's one of my favorite recipes to make because it's so simple as a busy mom. It makes me feel good that my family is enjoying a delicious meal.
To cut down my cooking time I picked up the Bertolli Rustic Cut Pasta Sauce. It is made with roasted garlic and veggies, which cut the time it would take to wash, cut, and sauté the vegetables.
Simply follow the simple cooking directions for your Ronzoni Homestyle Pasta, sauté some smoked sausages on top of Bertolli Olive Oil, add your cooked pasta on top, and pour your Bertolli Rustic Cut Pasta Sauce. Make sure everything is coated and sit down to enjoy your 30 minutes meal! Plus, don't forget to pick up some Vanity Fair Extra Absorbent Napkins in order to make clean up easier, too!
Oh, and don't forget to grab a loaf of bread in the Bakery aisle at Publix! Their Italian bread is perfect for making garlic slices!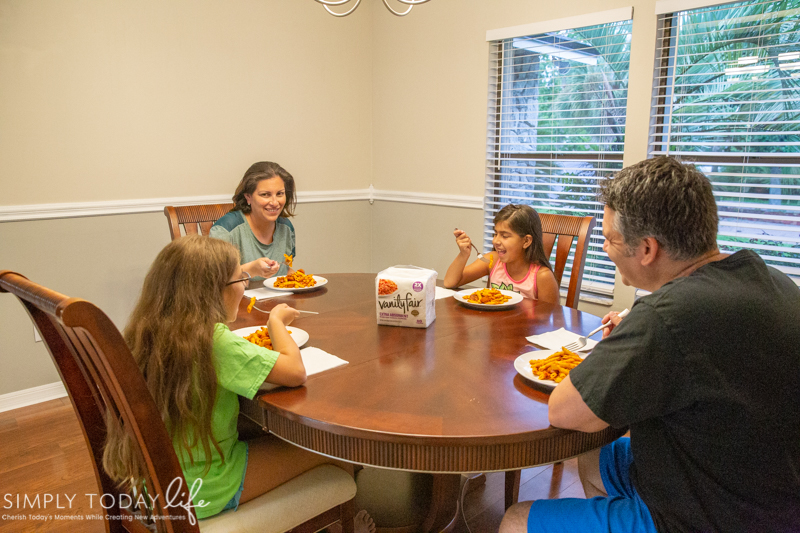 "Make It Italian" tonight at your home and spend more time quality time together. Pick up your favorite products and savings at your local Publix! Plus, make sure to try my one-pot pasta sausage recipe on those busy nights.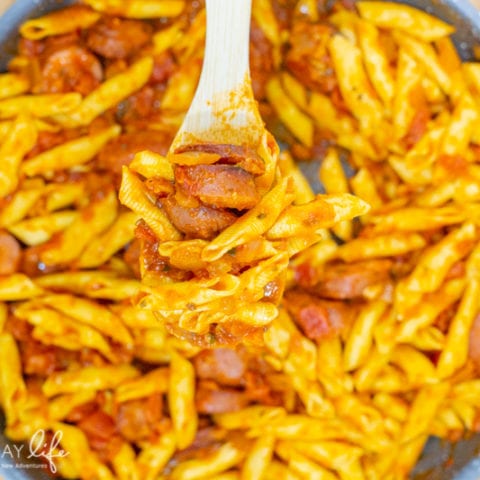 Easy One Pot Sausage Pasta
A delicious kid-friendly one pot smoked sausage and past recipe!
Ingredients
Bertolli® Rustic Cut Pasta Sauce
Ronzoni Homestyle Pasta
Bertolli® Olive Oil
Smoked Sausage
Instructions
Boil pasta by following directions on the box.
Heat pan to medium heat and add a teaspoon of olive oil.
Slice your smoked sausage.
Sauté sausage on pan until cooked on both sides.
Once pasta is cooked rinse in water and pour over cooked sausages.
Add pasta sauce to coat.
Notes
You can use your favorite protein for this recipe and it will still taste delicious.
Will you "Make It Italian" at your home for dinner?