Who loves when the kids make messy crafts? Neither do I, that's why I'm so excited to share with you all my No Mess Craft Time Hacks for parents. Perfect for those messy kid crafts! This post is part of a social shopper marketing insight campaign with Pollinate Media Group® and Glad, but all my opinions are my own.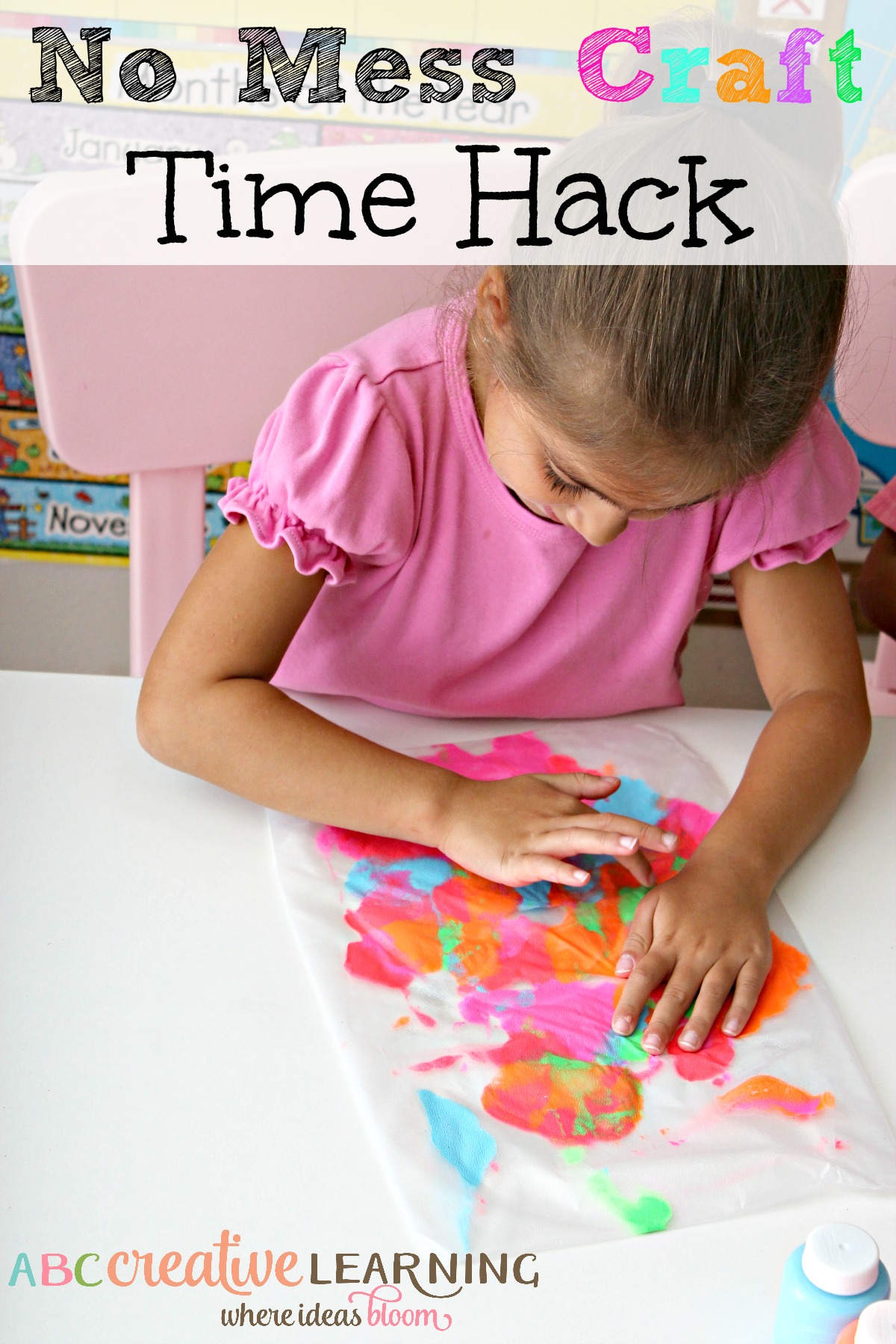 No Mess Craft Time Hacks For Parents
I don't know about you, but I dislike having to clean up after a craft! Yes, I'll admit it! This crafting loving homeschooling mama does not like cleaning up! Phew! Now that feels better! The thing is, I love creating fun and messy crafts with my girls, but sometimes the mess can become a bit overwhelming. Especially on days, they get free range of the art supplies.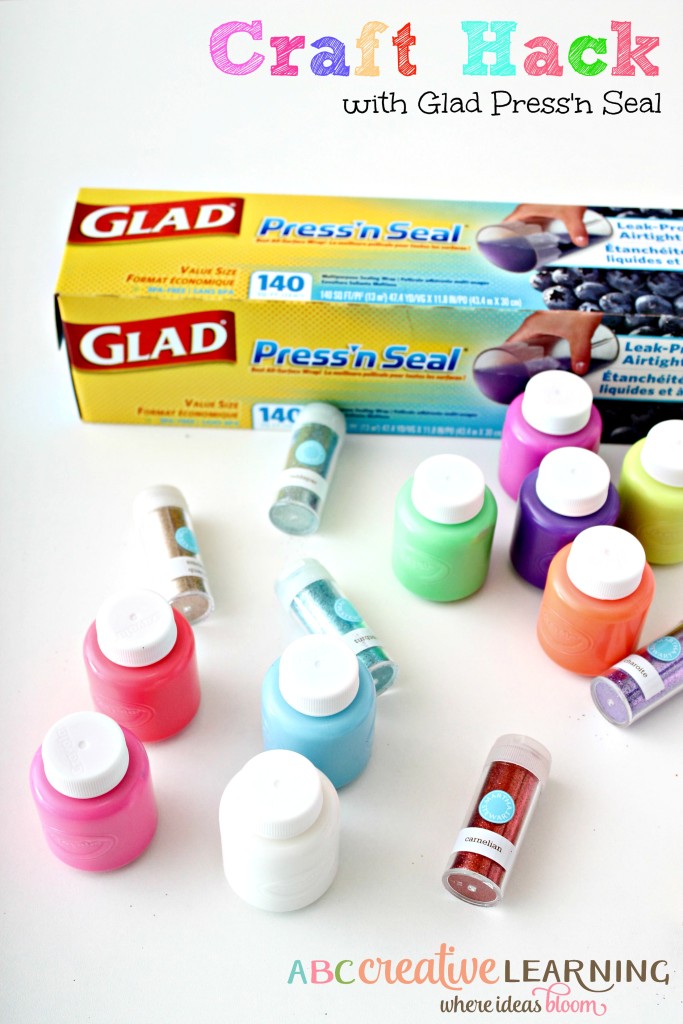 I love when I find a product that I love and use every day at home, but that you can use in more ways than one. That's what I love about Glad Press'n Seal that I found at my local Walmart store last week. Not only is it useful to seal food items and keep them fresh, but it's great for craft time with my girls too!
Just check out all the fun we had below! Without the mess!
Materials Needed
Glad Press'n Seal
Kids paint or finger paint
Glitter and any other embellishments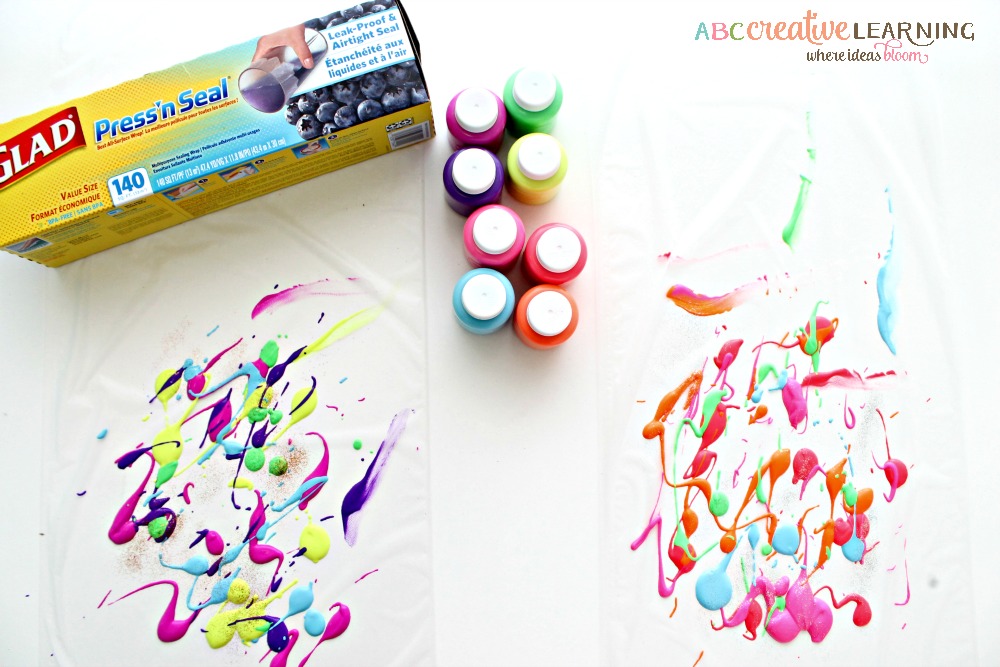 To create your no mess area start by first laying out a sheet strip of your Glad Press'n Seal sheet in front of your child.
Have your child choose what color paint and glitter they want to use for their craft.
Fold your Glad Press'n Seal sheet in half. Make sure you have the sticky side in so that the edges seal completely.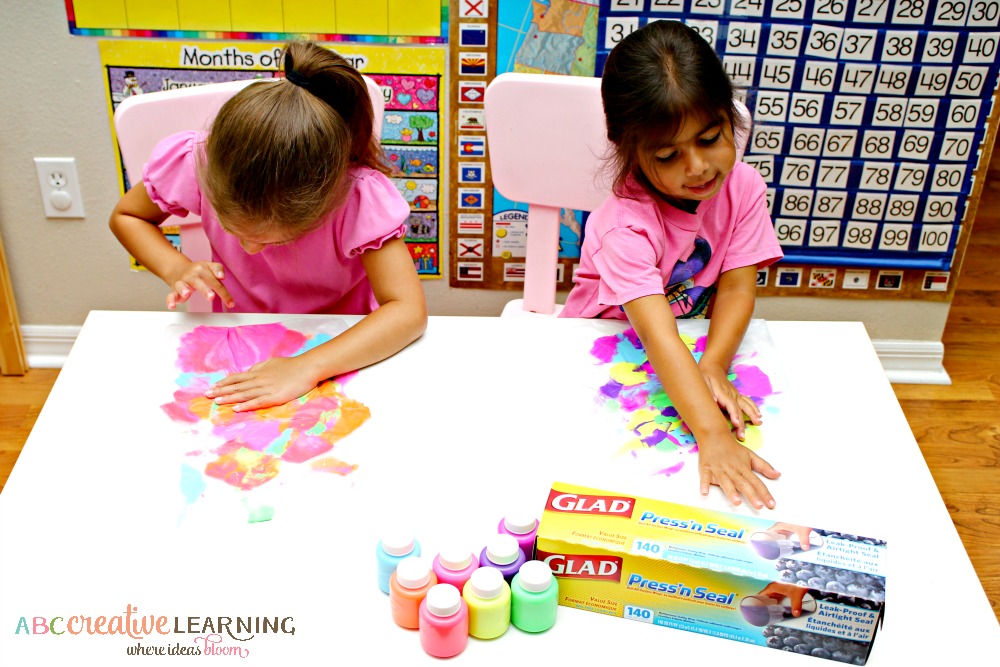 Allow you, child, to create their art with clean hands and no mess area!
My youngest daughter wanted me to hang up her artwork, but I didn't know how I would do that with the paint inside. Well… I am happy to share with you all that the Glad Press'n Seal stuck right on our window and none of the paint leaked out (just make sure that the edges are tightly sealed).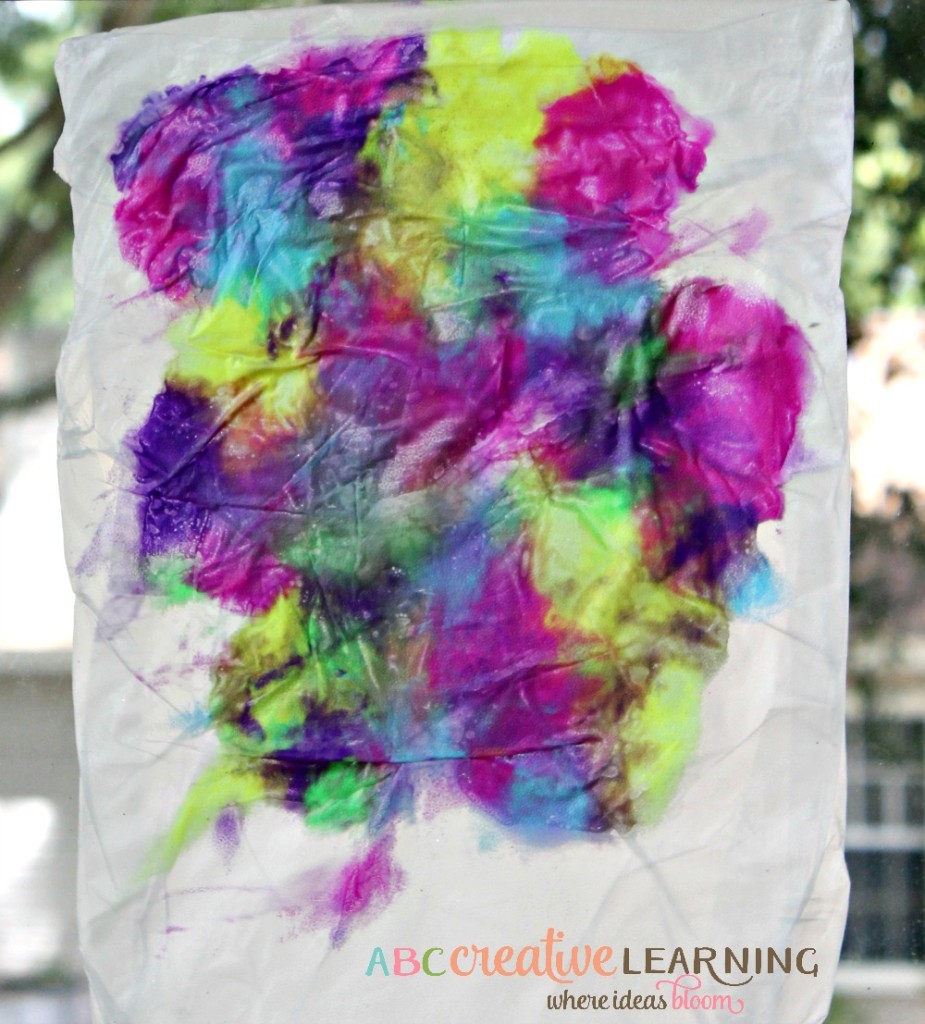 The best thing with the Glad Press'n Seal you can also use it for a mess-free craft area! Now, this doesn't include clean kids, but it guarantees you happy ones!
No Mess On Clothes Hack for Sensory Art Play
If you are feeling spontaneous about letting the kiddos get a little bit messy for some sensory art play follow these instructions!
Cover the table with your Glad Press'n Seal, making sure it's tight around the table.
Cut out a small extra sheet and round the top area. Stick right on your child's clothes. Yup! No tying and not mess with clothes. When they are finished just take it off and throw away! You are so welcome.
Allow your child to create a finger paint masterpiece!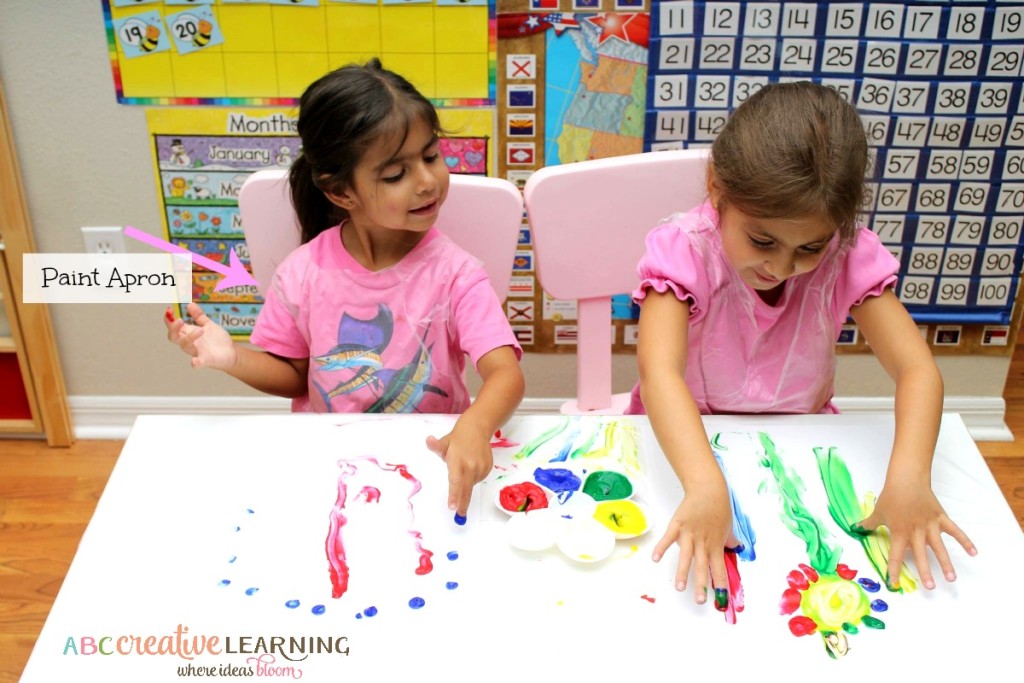 Clean craft area equals happy momma and kiddos!

You Are Also Going To Love:
If you love this No Mess Craft Hack for Parents, then you will also love the following craft ideas I have put together for you:
What other hacks do you use during craft time?