As new Disney annual pass holders, we just had to attend Our First Mickey's Not So Scary Halloween Party this year! If you have been thinking about going and taking the kiddos, it's definitely worth the price. This is not a sponsors post.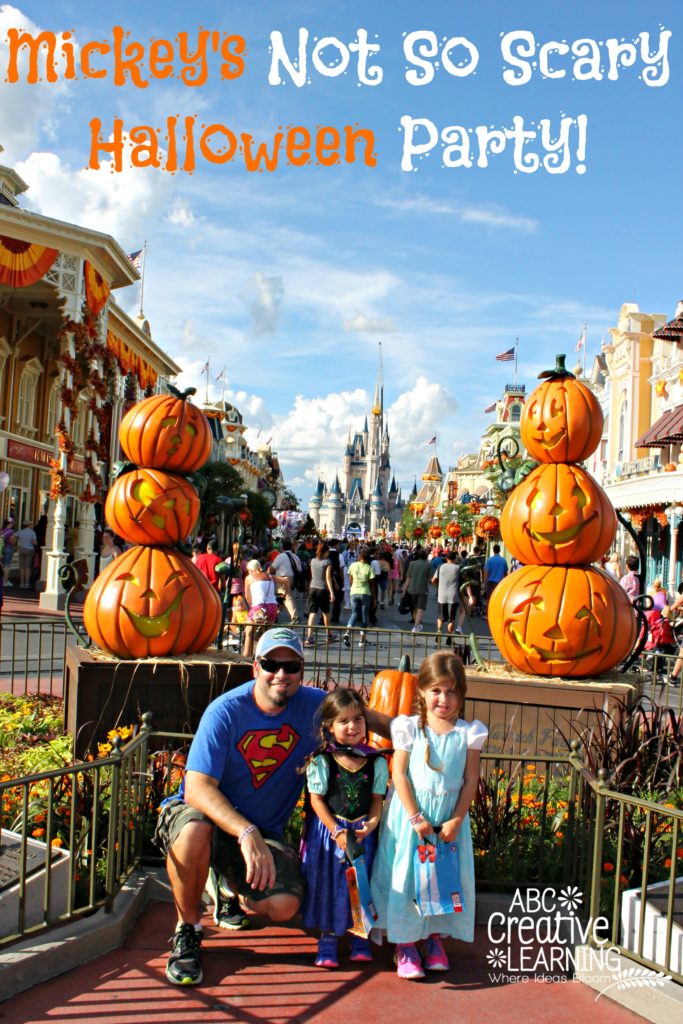 Our First Mickey's Not So Scary Halloween Party
For a few years now we have been wanting to take our girls to the Mickey's Not So Scary Halloween Party here in Disney World, so when I suggested it to the hubby again this year he told me to purchase tickets! I think I was more excited than the kids when we told them the next morning! I've lived in Florida most of my life and have never had the chance to attend this Halloween event, so I was thrilled and the kids were as well.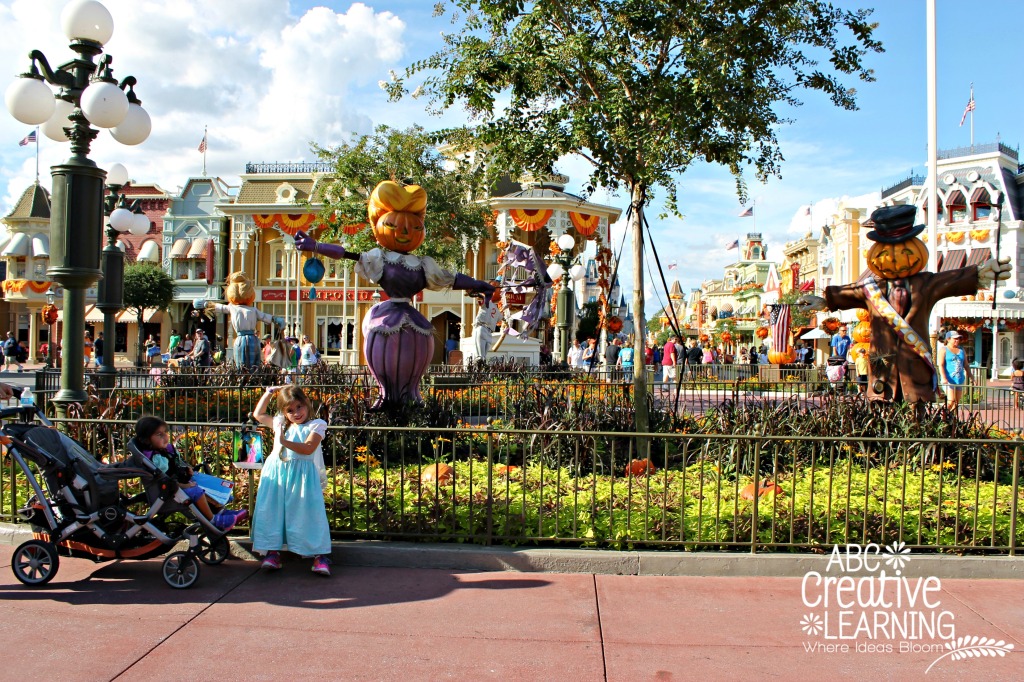 What time does the party begin?
The official Mickey's Not So Scary Halloween Party begins at promptly 7:00 p.m., but you are allowed to enter the park with your ticket at 4:00 p.m.! Yes… you read that right! If you are not a Disney annual pass holder or haven't been to Disney in a while, I highly suggest getting their early for some rides! The park is not as crowded this late because guests begin to leave knowing that the park is going to be closing soon, plus it's almost dinner time, so many are heading back to the hotels to eat or are enjoying dinner reservations.
Make A Plan
This will also give you a chance to look over the party map, take some awesome pictures with all the Fall decorations, and give you the opportunity to get in line early for your favorite characters! Believe me when I say that the most popular characters will have a line and you don't want to be wasting your entire night to see just one character!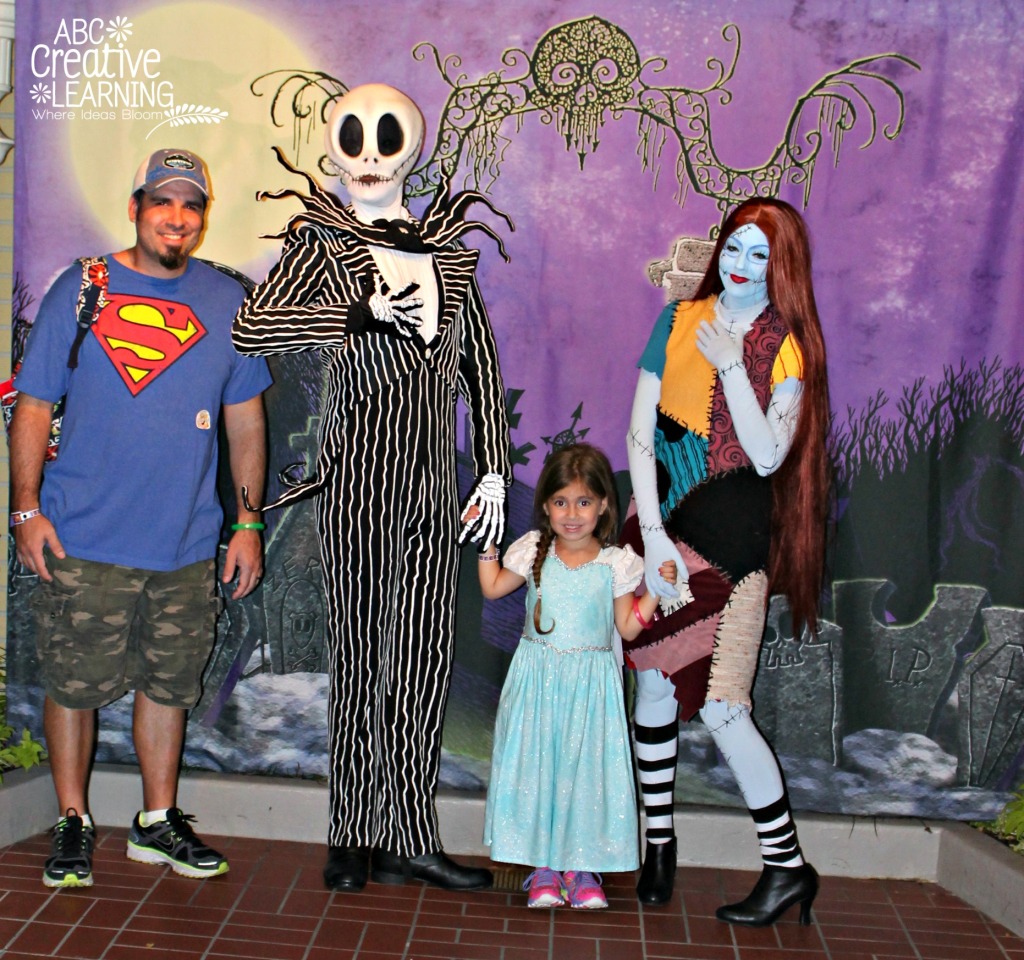 Special Characters
Everything I read told me that the two most popular characters would be Jack and Sally and the 7 Dwarfs from Snow White. Well.. sure enough, these two lines were the longest wait all night long. Kaelyn really wanted to meet Jack and Sally, so at 6:30 p.m. we were already waiting in line. By the way, we arrived at 5:00 p.m. to the Magic Kingdom and at that time there was already a line to meet Jack and Sally. After two hours of waiting in line, we finally got the chance to meet the characters! I have to say that the line was worth it and both Jack and Sally are very animated, interactive, and really take their time with each individual guest!
Hint: If you REALLY want to meet the 7 Dwarfs wait until later in the night! We walked by at around 11:15 p.m. and the line was shorter than earlier in the day! You're welcome 😉 Don't do this with Jack and Sally, because as we were leaving the park at around 11:50 p.m. the line was still the same!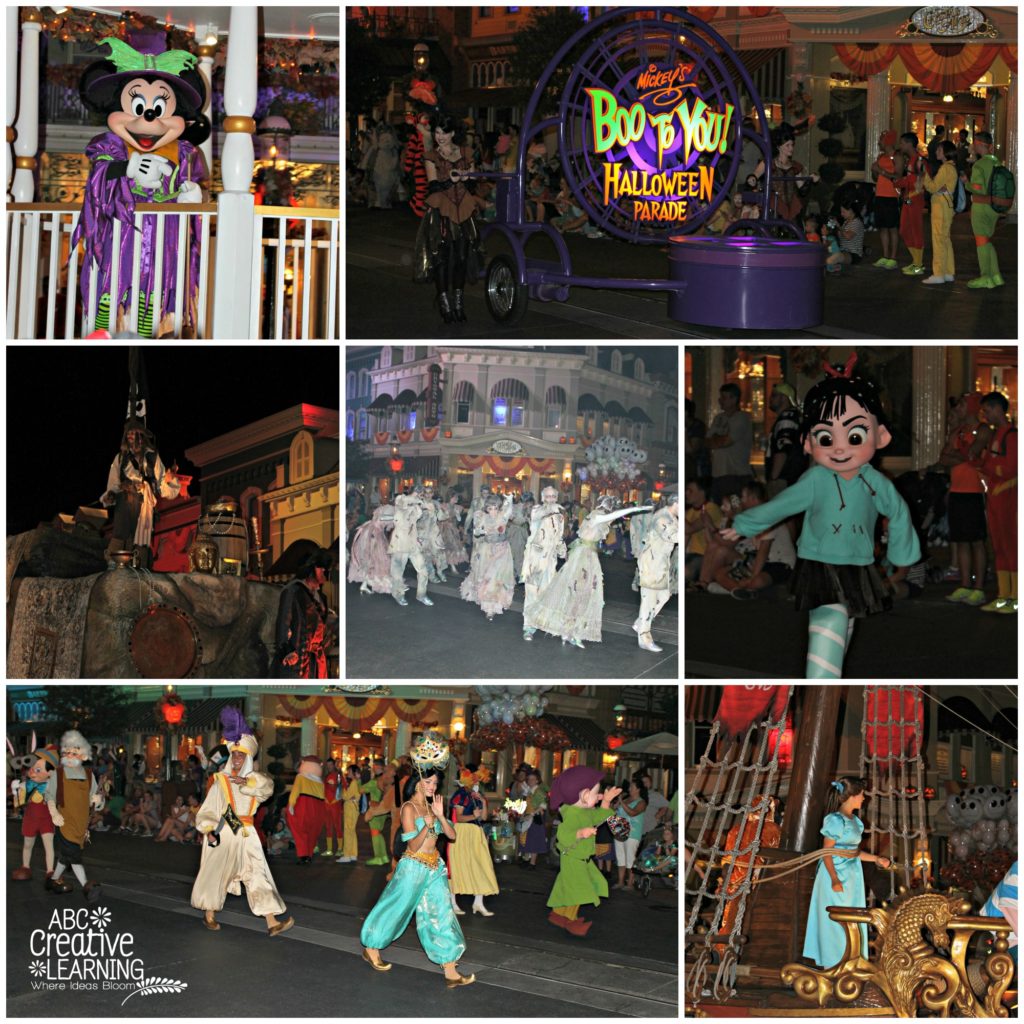 Boo To You Parade
Next, we headed for the Boo To You Parade, which by the way was a short walk because we were right on Main Street after visiting Jack and Sally. I think this was the best place to watch the parade for sure! We watched the second parade from Frontier Land and the view wasn't as good. On Main Street USA the view is really good and I noticed not as crowded.
I, unfortunately, missed the Headless Horseman because I was running the girls for a potty break before the parade. Now, this is one of the things that I was really looking forward to and had it all timed, but he came out a few minutes earlier and I missed it both times. Hubby did assure me that it wasn't as spectacular as I would have liked it to be, but I think he was being sweet because I was pretty bummed.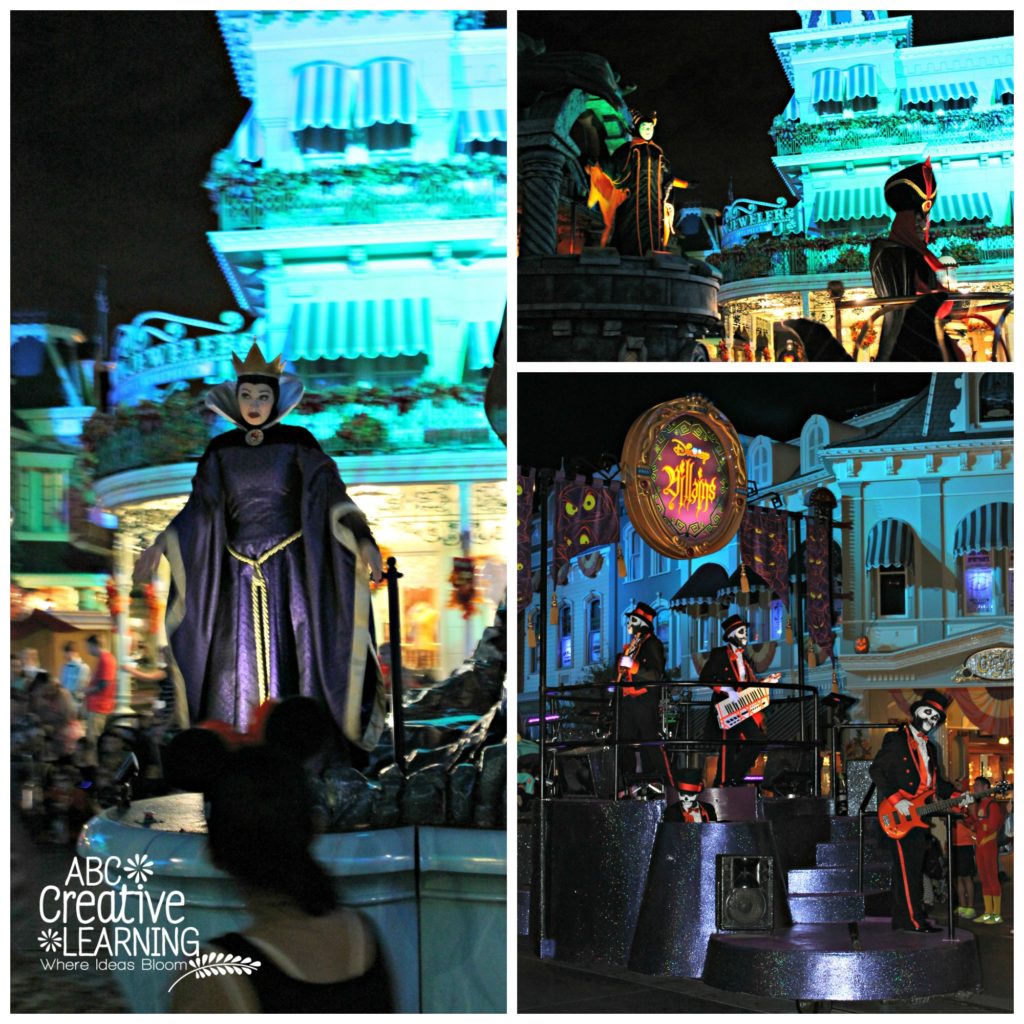 The parade was absolutely amazing, fun, and very entertaining! The girls loved every second of it and really enjoyed seeing all the characters they usually don't get to see like Princess Jasmine, Aladdin, Maleficent, the Wicked Queen, Jafar, and many, many more! Everyone suggests watching the parade twice well I do as well! It's that good! If there is something you missed the first time around or didn't get a good spot then I definitely recommend catching the second parade.
Make sure to get your camera ready, especially for the villains part of the parade at the end, because they come by pretty quick and you don't want to miss it.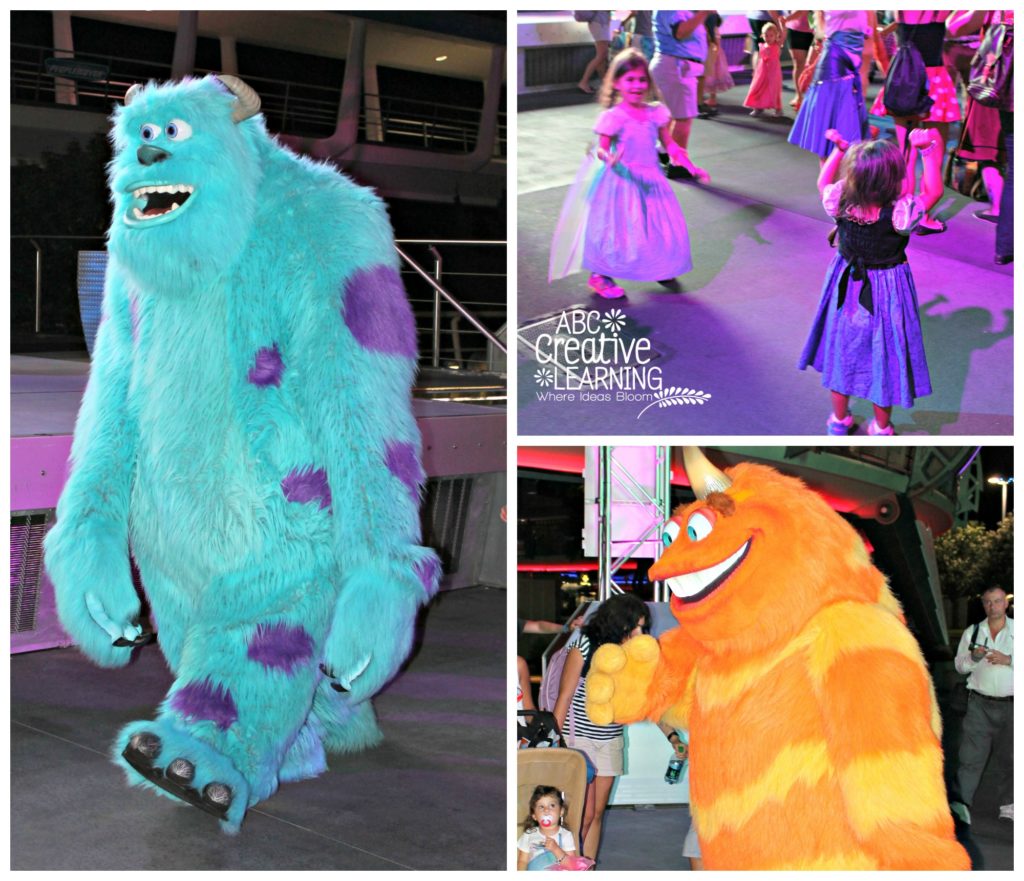 Meet More Characters
Immediately after the parade, we headed towards Cinderella's Castle for the Villains Dance Party on stage.
We then headed over to Tomorrow Land for a quick dance with Sully and some of the other characters from Monster Inc. They had some great music, lights, and some awesome characters we had not had the chance to meet yet! The girls really had fun dancing and getting the wiggles out before heading to watch Celebrate the Magic and Hallowishes!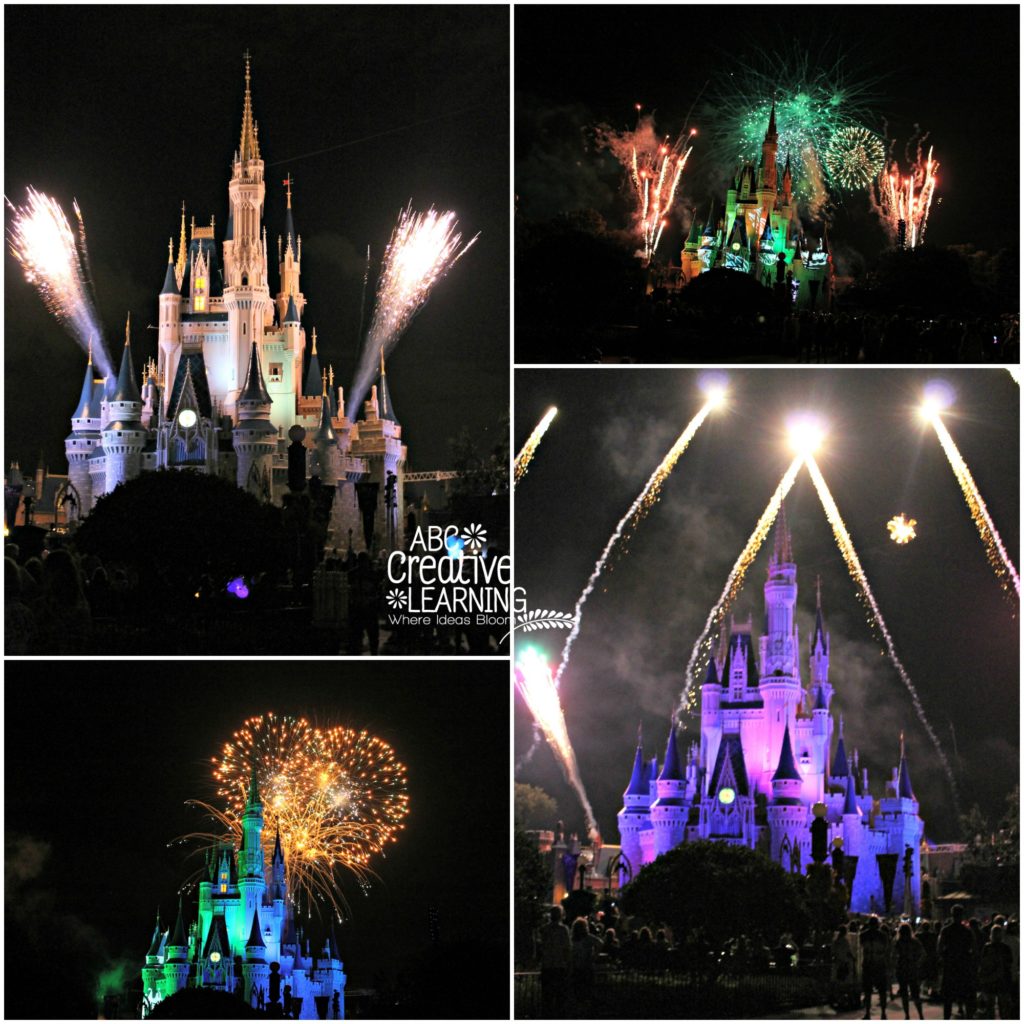 Best View Area
The best view area for Celebrate the Magic and Hallowishes are definitely right after Main Street! You want to be around the sides where you can see Cinderella's Castle clearly. Don't go too far back into Main Street USA because you will miss the really cool images on the castle. This is definitely a show not to miss!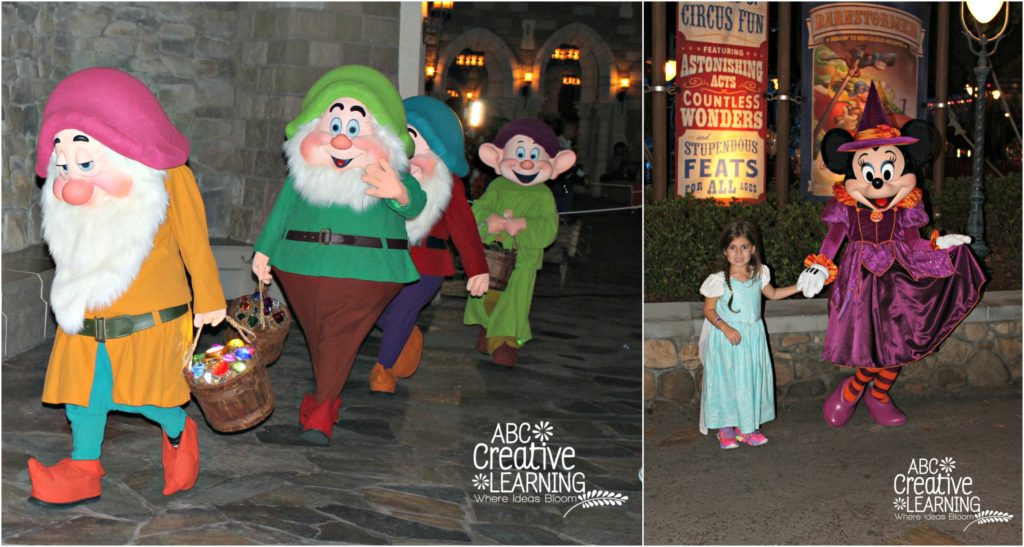 Enjoy Rides, Treats, and Shop
After watching the second parade we then decided to walk around the park and enjoy some of the rides that were opened, the time was about 10:50 p.m. This was great because the wait lines were no more than 5 minutes long! We also did a bit of trick-or-treating for candy, but with our daughter's food allergies we are very picky about what she eats, so we did a few just because they really wanted some candy. If you are there for the candy then you will walk away with filled bags, but I think if you were to do a few quick stops you would be fine! You don't want to miss all the fun at the park, especially when you can buy candy at the store.
While we walked around we got a chance to see some characters like the 7 Dwarfs, Minnie Mouse, Daisy Duck, Alice, the Mad Hatter, and the White Rabbit! Plus, we got to dance with Lady Tremaine, Anastasia, and Drizella. One thing we never expected at all was to be able to see two favorite Princesses!!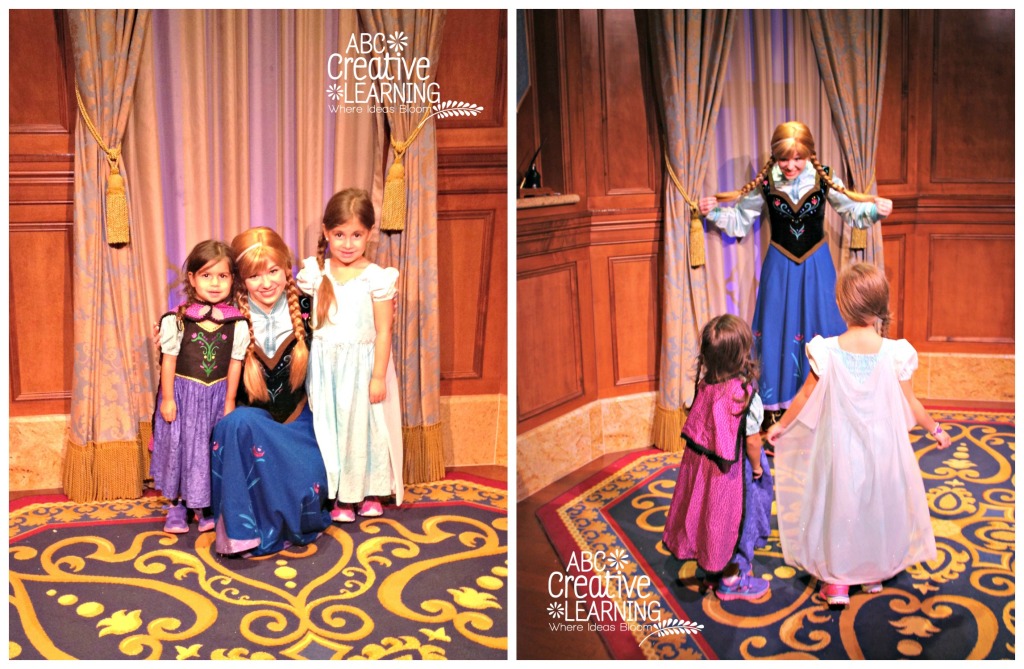 No Wait Time!
So as we all know if you go to Disney on a regular visit and your daughter is a fan of Frozen, then that means you will be standing in line to see Anna and Elsa for a very, very, long time! Well… if you visit Mickey's Not So Scary Halloween wait until 11:30 p.m. or so and you will just wait 10 minutes in line!! YES… 10 minutes!! I was just as excited as the girls were because I knew that it would be a while before the girls would even get to meet Anna and Elsa. My friends took their little ones when they were still at Epcot and waited almost 4 hours to see them! You read that right… 4 hours! No way! Not for this mama!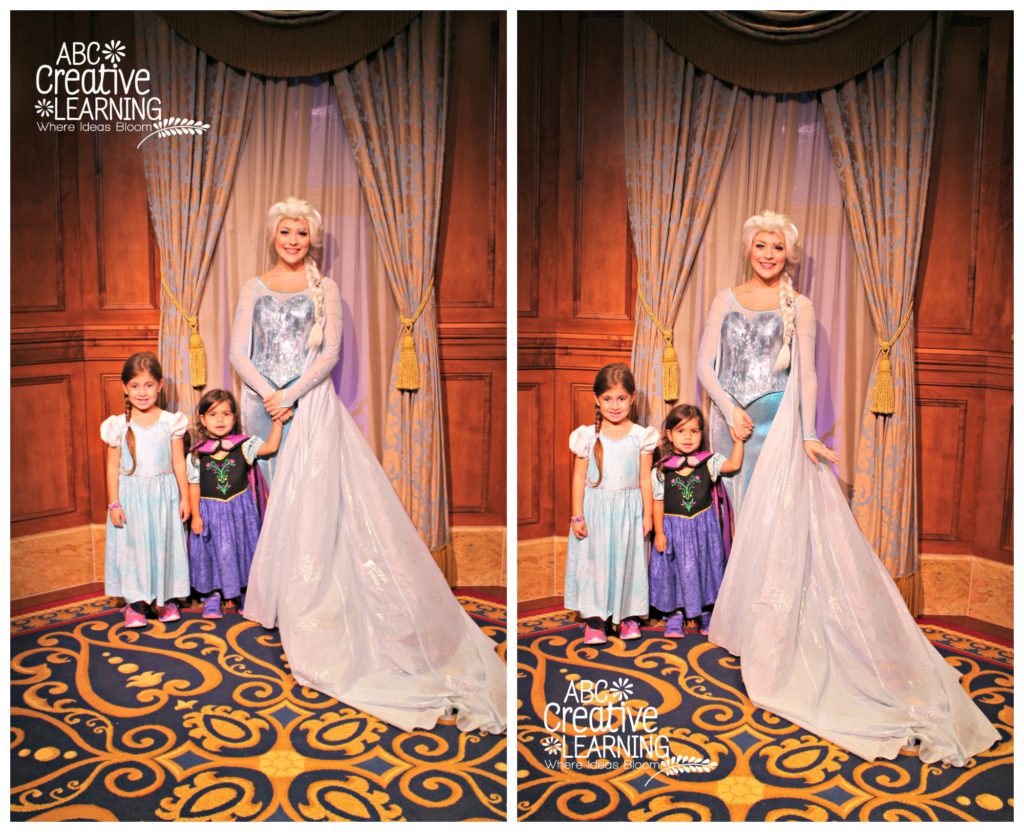 So we literally walked right in and got to meet Arendales Queen and Princess! The girls were in shock and I truly was too! It was fantastic!! So, in my opinion, our tickets were well worth the money just for this moment!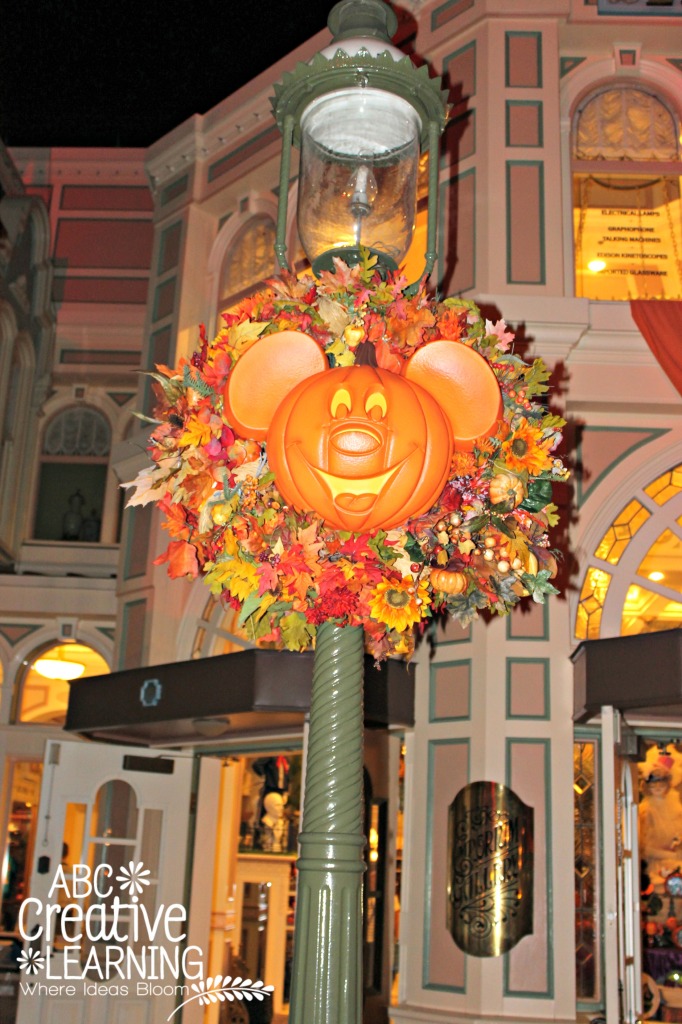 As a blogger, I'm a researcher! I love to read and research information, so the first thing I did after purchasing our tickets was to search for other bloggers who have attended in the past and could share of their advice on how to get your money's worth at this spectacular event. My favorite one had to be Kenny the Pirate! He has TONS of information on the party, times, character locations, and more! Be sure to save his map on your phone because it will come in handy and it sure helped us find all the characters we wanted to see!

You Are Also Going To Love:
If you loved reading about our First Mickey's Not So Scary Halloween Party, then you will also love the following Disney events I have put together for you:
Are you planning on attending the Mickey's Not So Scary Halloween Parade this year?