If your kiddos are like mine, they are starving by the time they get home from school. That's why I'm sharing how to create the perfect after-school yogurt bar the entire family will love! Think toppings your kids and you love, then just add the perfect amount of creaminess from FAGE Total Plain Greek Yogurt. I guarantee it will be a hit! This post is sponsored by Everywhere Agency on behalf of FAGE; however, all thoughts and opinions expressed are my own.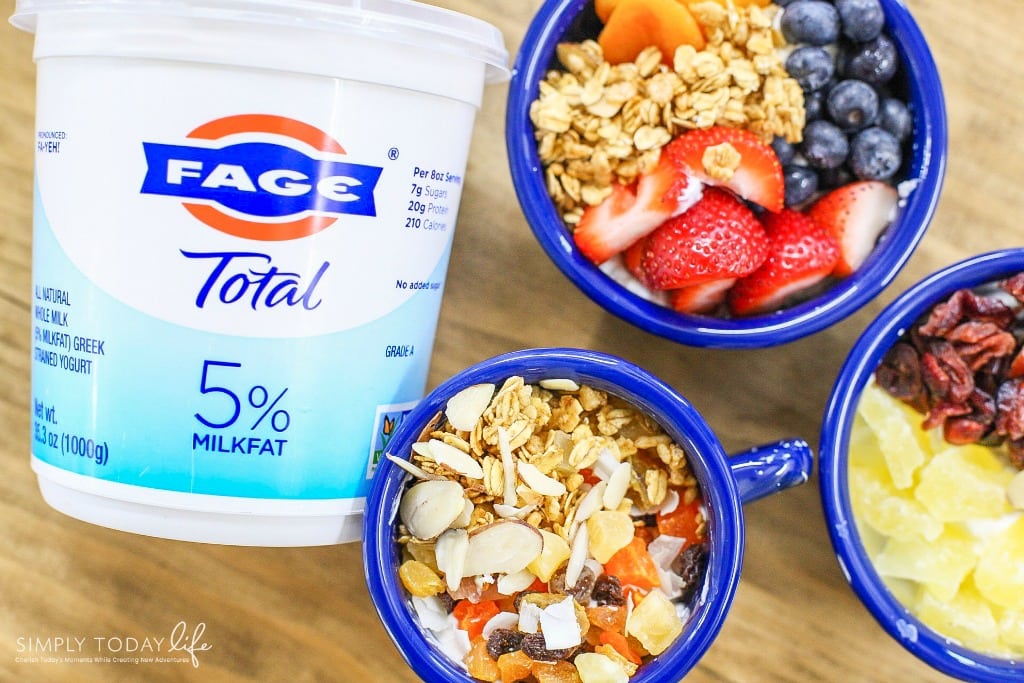 How To Create The Perfect After-School Yogurt Bar
As soon as my girls get in our car in the pick-up line, they are asking what they can have as a snack. Well, hi girls, I missed you too! I wish I can tell you that snack times are a piece of cake. I wish I could tell you that they both eat the same thing, but that's just far from the truth. One thing that both of my girls agree on, is how much they love FAGE Total Plain Greek Yogurt and how much fun they have adding their favorite toppings as the perfect after-school snack!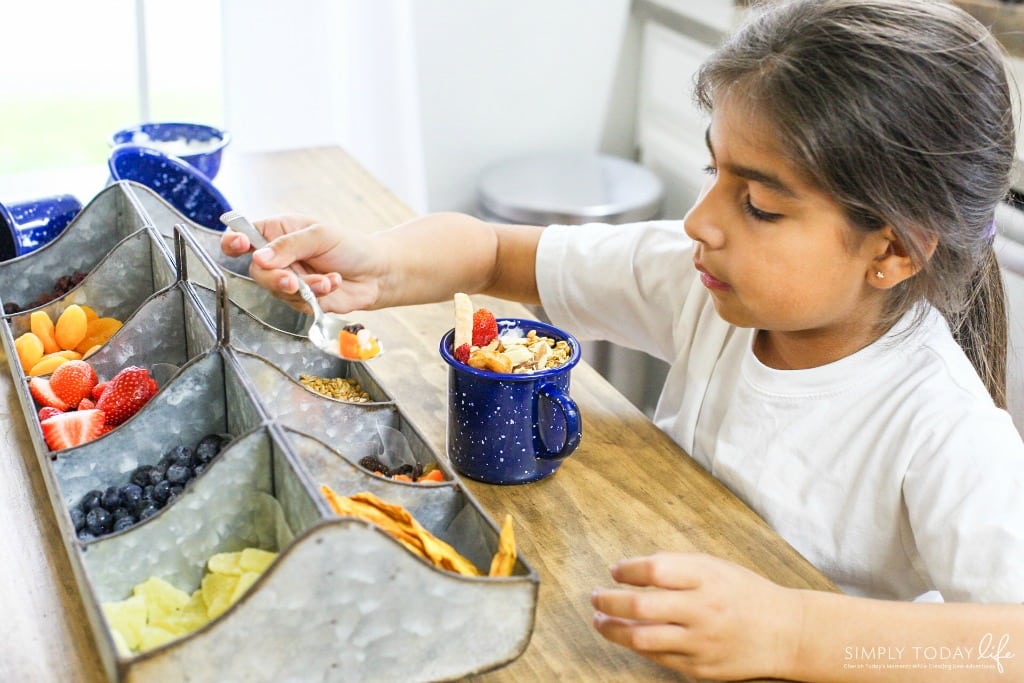 The best way to create the perfect yogurt bar is to have all of your families favorite toppings. Don't forget to grab some of your favorite toppings as well, I promise you'll want to make yourself an after-school snack too! Who doesn't love the soft creaminess of a good Greek yogurt? Especially when you add fresh fruit, granola, and healthy toppings to it!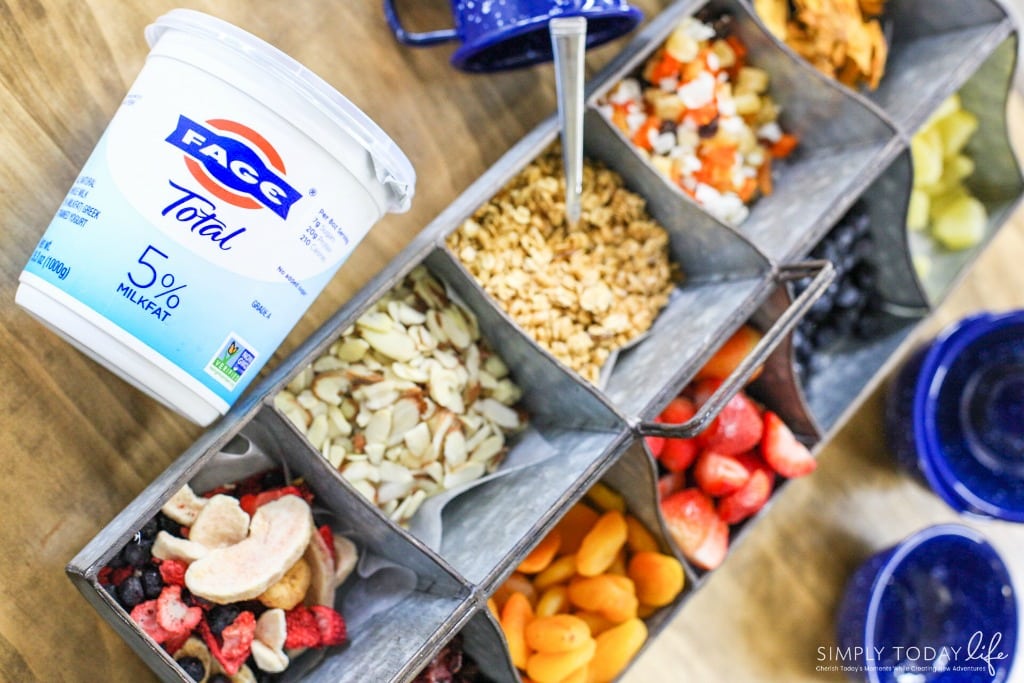 What do you need for your after-school yogurt bar?
Bowls and spoons
A fun container or several to keep your toppings in
Family favorite toppings such as almonds, raisins, apricots, pineapple, pumpkin seeds, coconut shavings, dried apples, honey, to just name a few.
Even with my oldest daughters peanut allergy, there are tons of different toppings that she loves on her FAGE Total Greek Yogurt! That's why I always have a large variety of things for my family to choose from. Plus, it's so easy to just pour into containers to save for later in the week or even to take for school lunches.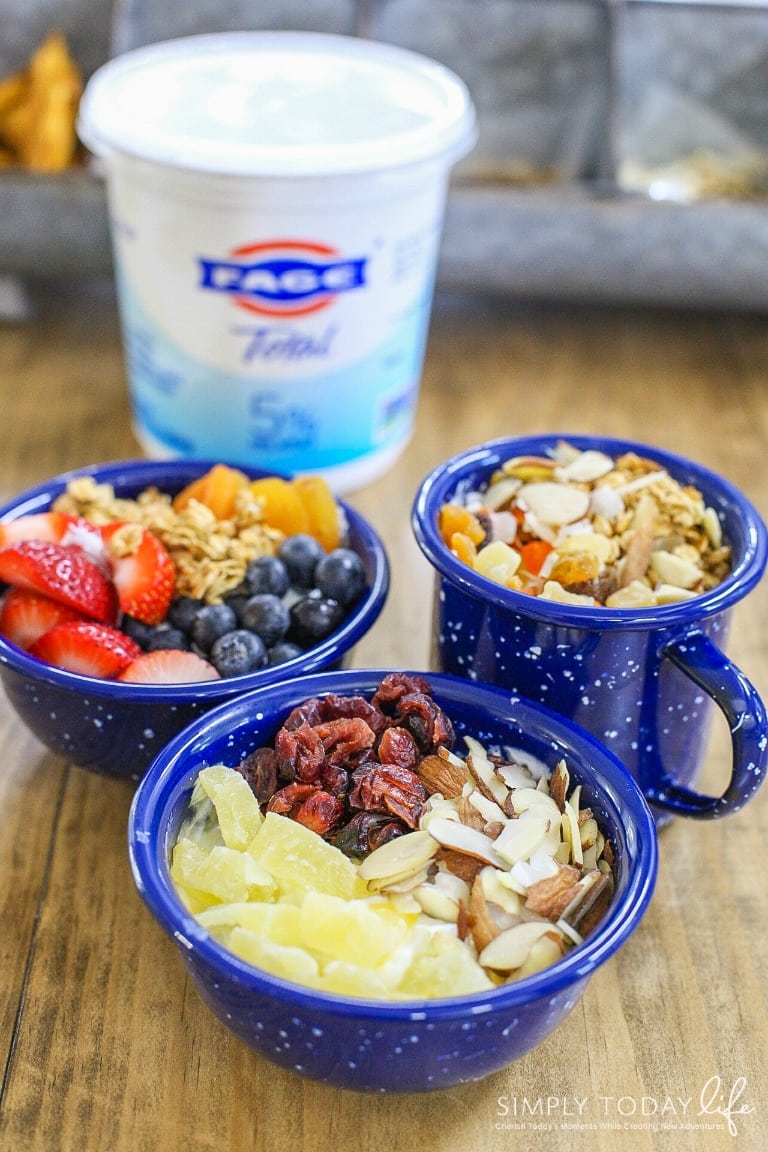 This is the perfect treat for everyone in your family to get the snack they love made with only milk and live active yogurt cultures. Plus, it's a good source of calcium that is Non-GMO Project Verified, gluten-free, free of additives and preservatives, protein-rich, and there is no sugar added. As a mom, this is exactly the type of snack I want my girls to reach for when they are hungry.
You may want to save some for when hubby gets home from work hungry too! Don't tell him I told you, but mine was pretty bummed when he saw everyone's empty bowls in the sink! Let's just say he will be enjoying a nice and healthy snack at work today!

Pick up your FAGE Total Plain Greek Yogurt for the kids next after-school snack! Look for the nearest location near you. Just make sure to pick up some yummy toppings to go with their yogurt too and don't forget about yourself!

Do your kids enjoy adding delicious toppings to their FAGE yogurt?