Once in a while, you attend an interview that leaves you blown away or in our case in tears. We had the pleasure to be in the same room and Interview Marvel Studios Victoria Alonso. The EVP of Physical Production and Avengers Infinity War Executive Producer. Thank you, Disney and Marvel, for allowing me to be apart of the Avengers: Infinity War event. All female empowering opinions are my own.
Interview Marvel Studios Victoria Alonso | EVP of Physical Production and Avengers: Infinity War Executive Producer #InfinityWarEvent
This interview with Victoria Alonso is one of those pinch me moments you wish your own daughter could have the honor to experience with you. Not only is Victoria calling the shots in Marvel's biggest franchise ever, but she's a woman and Latina! I mean, if that's not a powerhouse female then I don't know what is!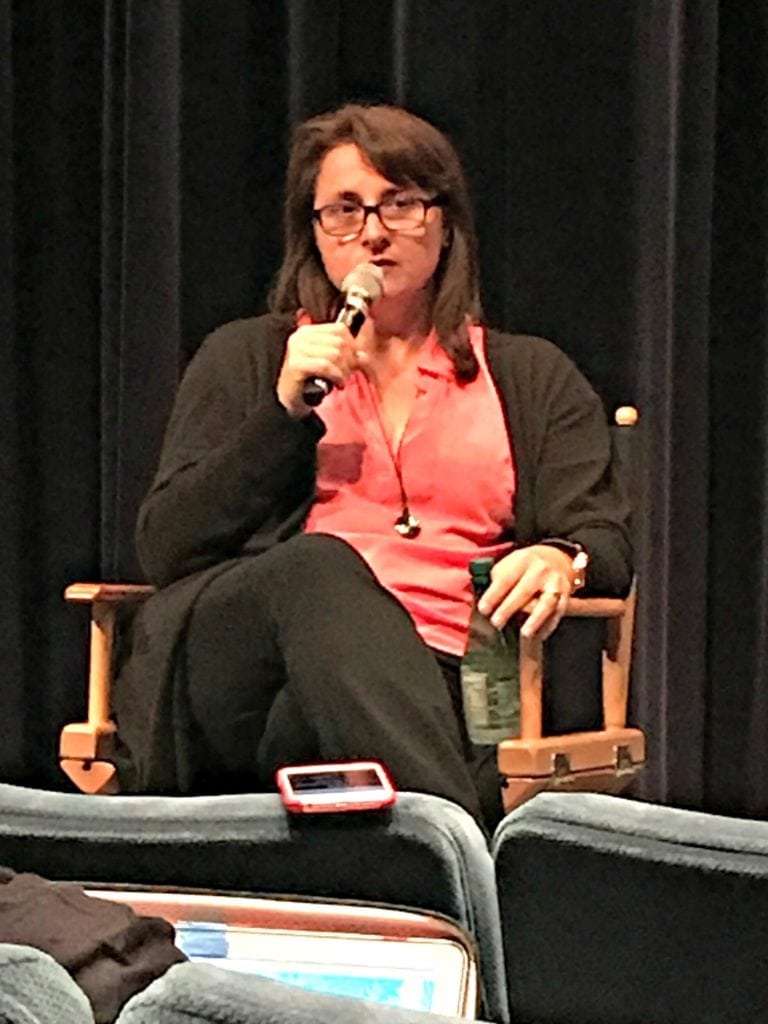 A Power House Latina
As a Latina female myself, who also carries the name Victoria as does my 8-year-old Marvel loving daughter, she is such an inspiration. Especially to young girls who desire to have a career in movies. Whether it be directing, producing, or animation. She is a powerhouse Latina who is showing today's generation that it doesn't matter if you are female or male. All that matters is if you are willing to put in the work and time to achieve those dreams.
Yes, the fact that she is a female and Latina speaks to me, but that doesn't take away that Victoria Alonso is an inspiration to all. For me, the fact that she is a mom, wife, Latina, has pursued her dreams and accomplished them deserves all the praise! This is who I want my daughters to look up too and say if she can do it, so can I!
Encouraging Mothers To Do Better
Living in an age where woman are still trying to stand their ground and prove to the world that they are equal to men, Victoria believes that we are. Being a parent is the most difficult thing we moms will ever do in our lifetime, but when raising girls, it takes an entirely new meaning. We want to show them the world is theirs for the taking and that they can accomplish anything their little hearts desire.
As a mom of an 8-year-old who doesn't fit the mold of your "average" little girl, can be tough. My little animator, Star-Wars fanatic, and Marvel loving daughter has already dealt with some difficult times and my heart breaks for her.
One quote that stayed with me that Victoria shared during her interview was one her mom used to tell her, "if it has been done, it can. And if it hasn't been done, it should". To me, those are some powerful words that little girls need to hear every day! We are so focused on our children, that we forget that we were once them. That we have walked their shoes. It's time we take the reign and show our daughters that the world is there for them to conquer! This all starts with us believing in ourselves as mothers, businesswoman, and partners.
I think that women need to believe in their core that they're equal. There's a shift somewhere along the way, I think when they turn between 12 and 15. You gotta believe it in your heart. I can tell you-you can. You have to believe it in your core.
There Are No Challenges, Just Hurdles
Victoria shared with us that she sees the definition of a challenge and a hurdle as different, but as a working mom, she does have her daily everyday challenges that we all working parents do. Being able to balance work and family can become tedious and exhausting at times.
To me, a challenge is something you can't achieve where a hurdle is something you just need to jump over. So, I like to change a little bit of the dynamic of how we teach ourselves of something that you wanna get past that is a hurdle and not a challenge.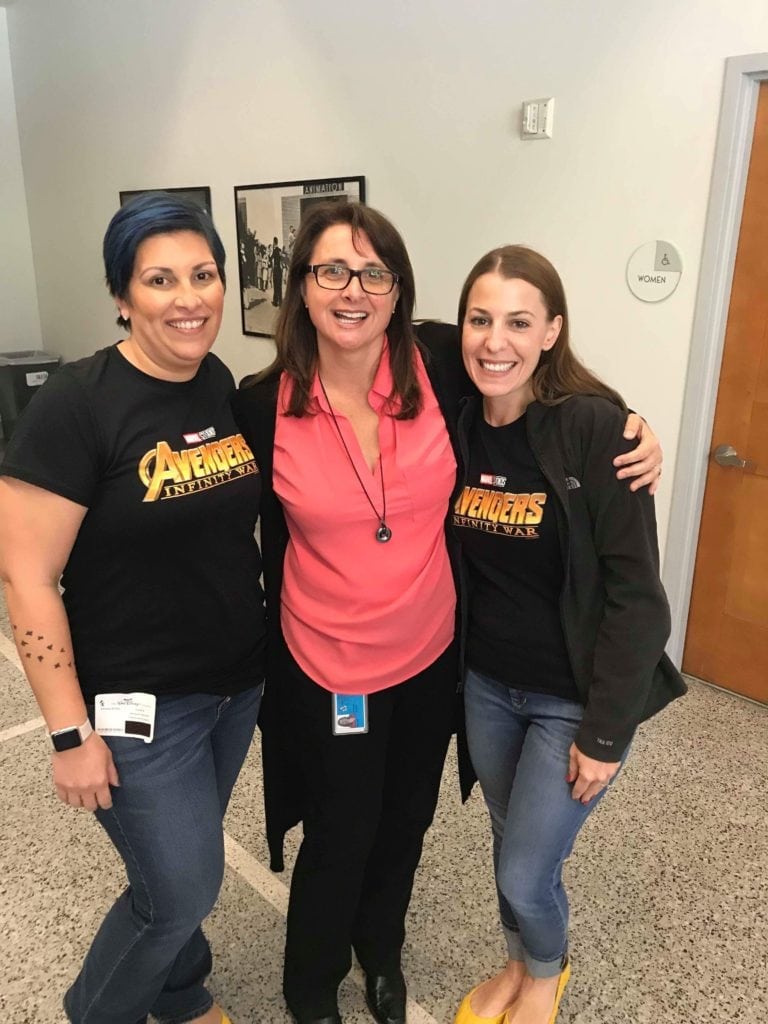 As a working mom of two little girls, you can imagine how inspiring Victoria Alonso is to not only me but to my girls as well. She is paving the road for our generation of girls to stand alongside her and take ownership of what they deserve.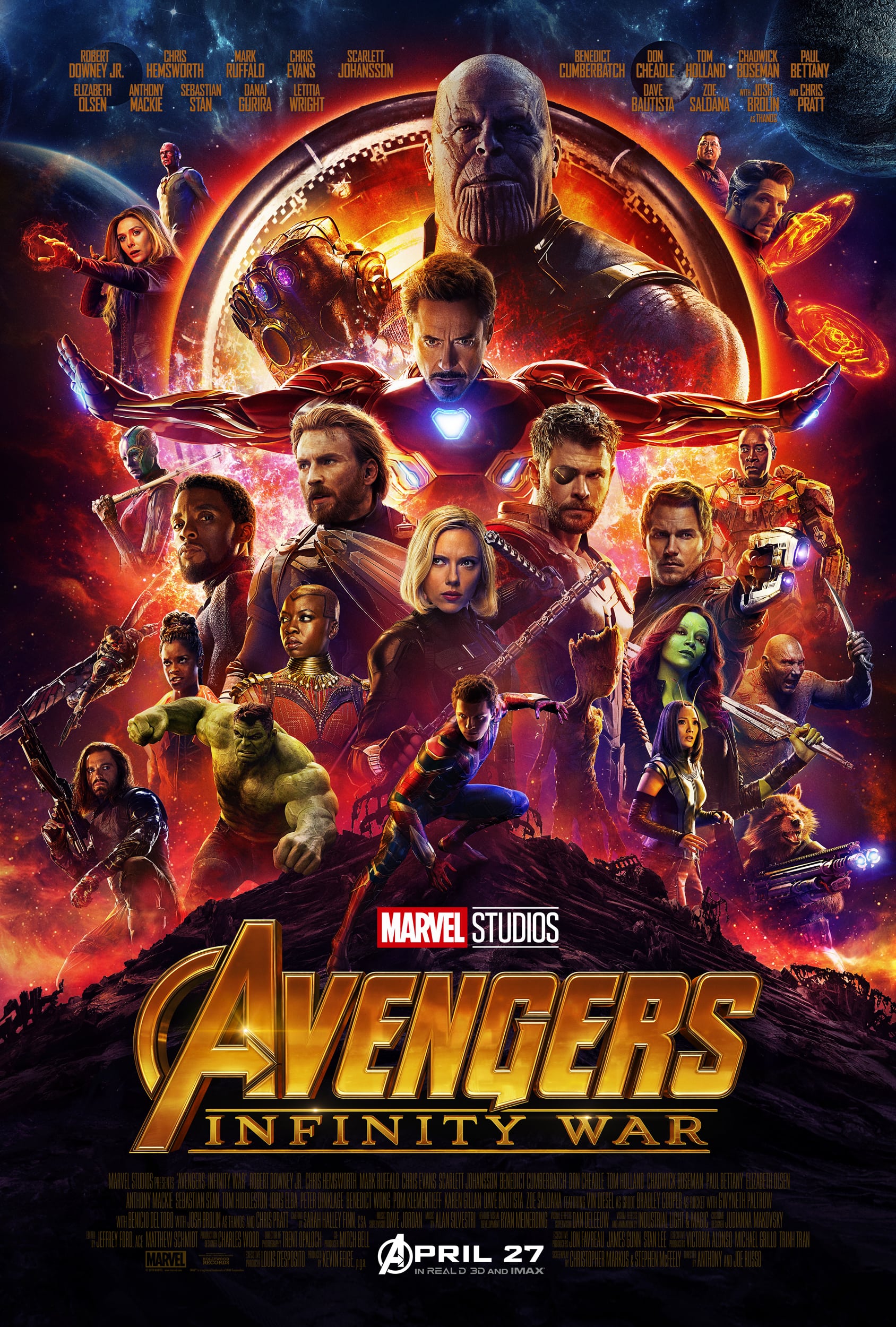 About Marvel's Avengers: Infinity War
An unprecedented cinematic journey ten years in the making and spanning the entire Marvel Cinematic Universe, Marvel Studios' "Avengers: Infinity War" brings to the screen the ultimate, deadliest showdown of all time. The Avengers and their Super Hero allies must be willing to sacrifice all in an attempt to defeat the powerful Thanos before his blitz of devastation and ruin puts an end to the universe.
Marvel's Avengers: Infinity War Now Playing In Theaters

You Are Also Going To Love:
If you enjoyed reading this Interview with Marvel Studios Victoria Alonso, EVP of Physical Production and AVENGERS: INFINITY WAR Executive Producer, then you will also love the following Marvel articles I have put together for you:
Have you watched Avengers: Infinity War yet?