If you're a fan of Quantico on then you are not going to want to miss Quantico Season 3 On ABC TV. The show has taken a different approach that old fans will love and new fans will keep coming back for. Thank you, Disney and Marvel, for allowing me to attend an early screening of season 3 and cast interview. All opinions are my own.
Quantico Season 3 On ABC TV | Plus Interviews With Executive Producer/Showrunner Michael Seitzman and Marlee Matlin #ABCTVEvent #Quantico
I will openly admit that I had never watched an episode of Quantico before attending the press event for season 3. With that said, I love that season 3 is perfect for us newbies to jump right into the action without feeling lost. You do not have had to see the first 2 seasons to catch up on what is going on, but I will warn you, wanting to go back and watch seasons 1 and 2 will most likely happen.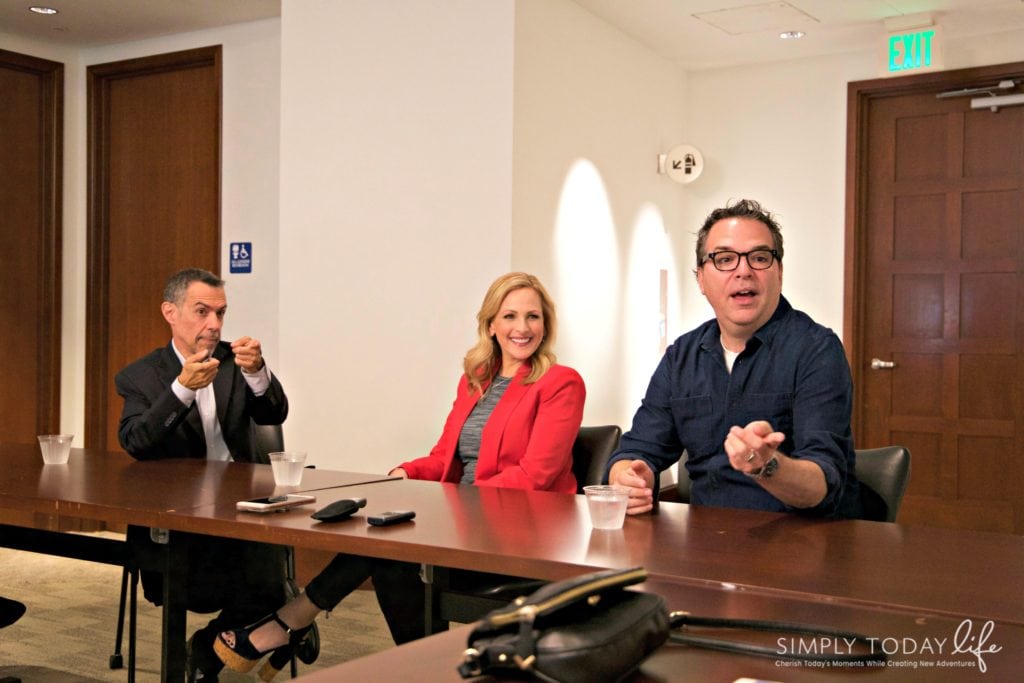 Marlee Matlin Bringing The Fans Into The Story
Other than Michael Seitzman creating a reboot, I think his best second choice was bringing Marlee Matlin on the show. I've been a fan of Marlee for the longest time. I just think she's a phenomenal actress that portrays a character immediately pulling you into the story. I mean, as soon as she sat down I snapped a photo and texted it to my mom, who I know is also a big fan!
Marlee's character is a CIA agent who is deaf and a sniper. I mean the last scene of the first episode on season 3, was the perfect way for her to finish her scene! Talk about a kick-ass female character with a "disability" to be portrayed on the show! I think it was brilliant of the show to bring Marlee into it and to show her as who she truly is, a strong determined female who is smart and can basically succeed as anyone else around her.
I felt that the writers needed to see me in person and to get a feel for who I am. Just to be able to pick up the different situations that I might find myself in and the situations that I've been in in my life or what I envisioned could happen as a result of the character that I'm playing. – Marlee Matlin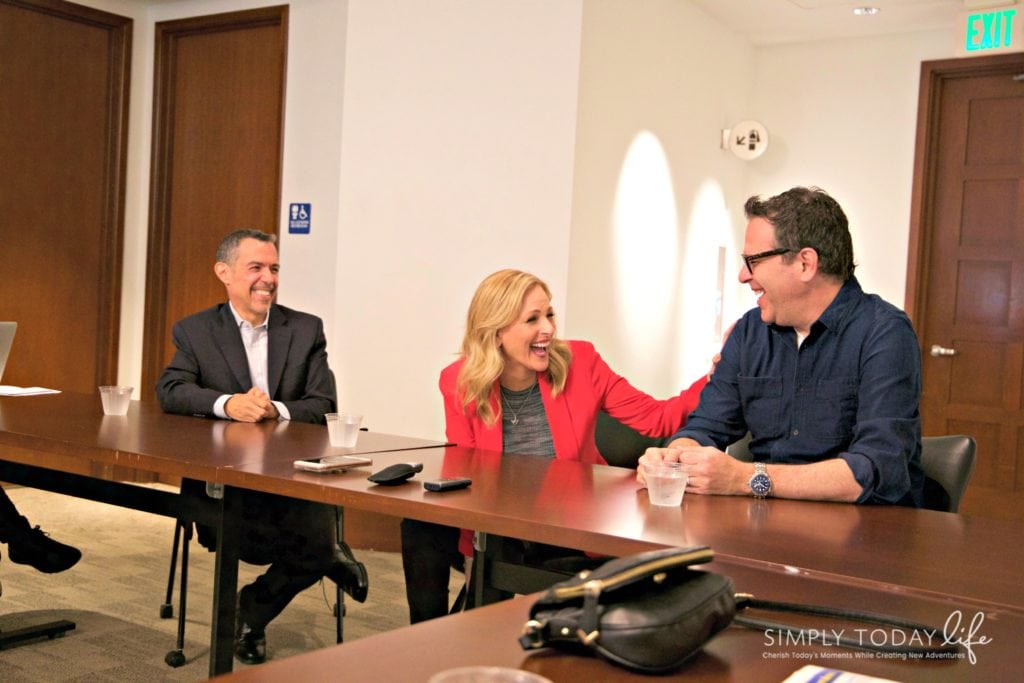 Three Years Later Is Not What You Expect
Quantico will not start where you think it will. In fact, it's nowhere near where it left off for season 2. It's been a time lapse of 3 years now and a lot has changed for all the characters in the show. If you watched episode 1 last week, then you know that certain characters are now married. Like I mentioned above, I didn't follow seasons 1 and 2, but my friend next to me gave out the biggest gasp, so I assumed it was a big deal. Especially when he was in love with someone else. I don't want to give too much away, in case you haven't seen it.
I mean we are as storytellers I think people that watch television or watch a movie, they don't realize that the primary job of the writer and the filmmaker is to frustrate the audience, not to give the audience what they want. – Executive Producer/Showrunner Michael Seitzman
Designed For Former Fans and New Audiences
I do think that what Michael Seitzman did with Quantico was smart. I don't think any show has actually done something like this, where they shake up the characters and plot lines to allow new audiences to become a fan of the show. If you follow along, you know that I love movies and television shows. Way too much and I tend to binge watch shows when I find something I love. I just can't start a show mid-through, I have to start from the beginning and see what has happened. I'm so glad for Quantico I jumped right in because I don't think my husband could have taken me binge-watching another show!
You want to invite new audiences to the show as well as serve the loyal audience. So, give the new audience and the loyal audience an unknown backstory that they can both share as opposed to the new audience not being able to share the two years prior. Now, they can share the three years in between. – Executive Producer/Showrunner Michael Seitzman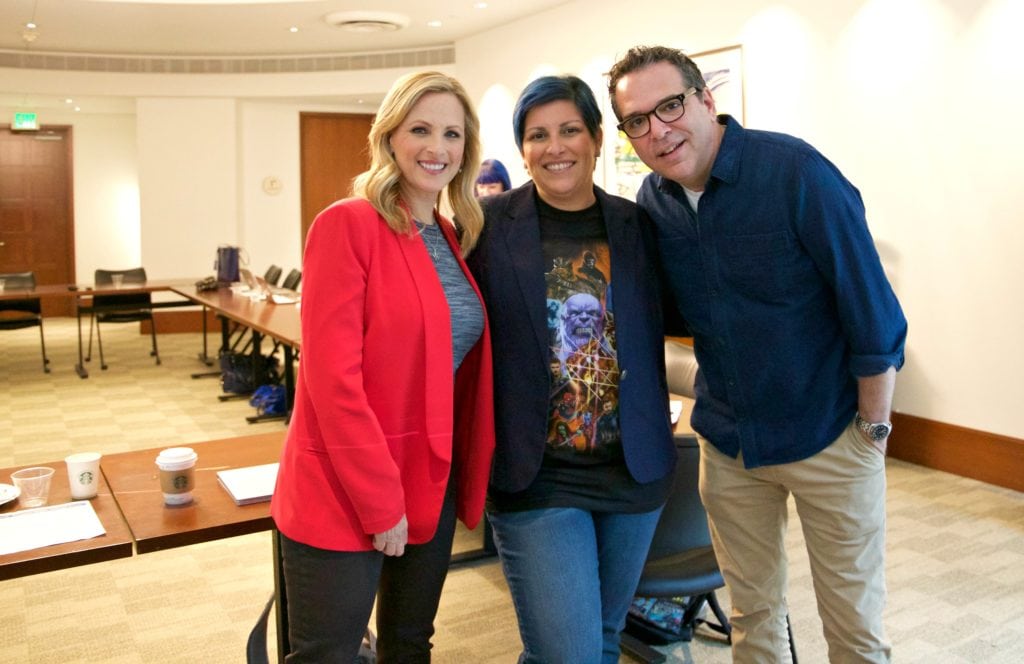 Don't Miss Episode 306
If you're a fan of Quantico I just have to add that you don't want to miss episode 306. Without giving anything away, Executive Producer and Showrunner Michael Seitzman shared with us that it's going to be the darkest episode they have filmed and it's a must-see!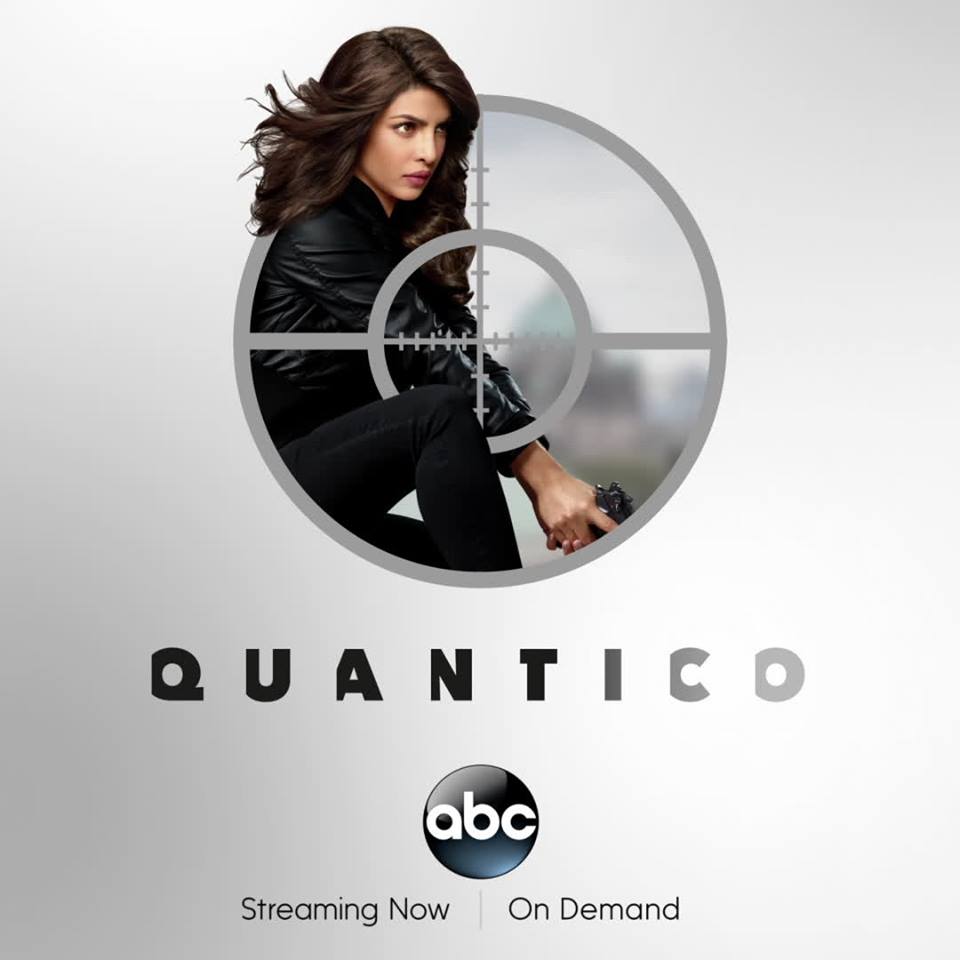 About Quantico
It's been three years since American hero Alex Parrish has had to navigate the dangerous waters of the Central Intelligence Agency and put her life on the line for her country. She has been living a peaceful, anonymous life somewhere in Italy. However, Alex is forced to abandon this idyllic existence when Ryan persuades her to help him rescue Shelby from a notorious international arms dealer known only as The Widow, who is holding her hostage – and in exchange for her release she demands something that only Alex can provide.
Quantico Airs Tonight THURSDAY, May 3rd (10:00-11:00 p.m. EDT), on The ABC Television Network, streaming and on demand.
AGENT RYAN BOOTH GOES UNDERCOVER TO STOP THE DISTRIBUTION
OF A DEADLY STRAIN OF TUBERCULOSIS,

ON ABC'S 'QUANTICO,' MAY 3

Alan Powell Joins the Cast as Agent Mike McQuigg

"Fear and Flesh" – In tracking down the origin of a deadly strain of tuberculosis threatening Americans, Agent Ryan Booth must go undercover and infiltrate a white supremacist organization – an assignment that threatens the life of another member of the team, on ABC's "Quantico," airing THURSDAY, MAY 3 (10:00–11:00 p.m. EDT), on The ABC Television Network, streaming and on demand.

You Are Also Going To Love:
If you enjoyed reading about Quantico, then you will also love the following articles I have put together for you:
Are you a fan of Quantico or watching for the first time?