A beach trip is a pretty big deal with a toddler, so making sure you're prepared is important! Here are some tips on how to make Beach Days Fun For Toddlers and the entire family. Your no stress beach day parents guide!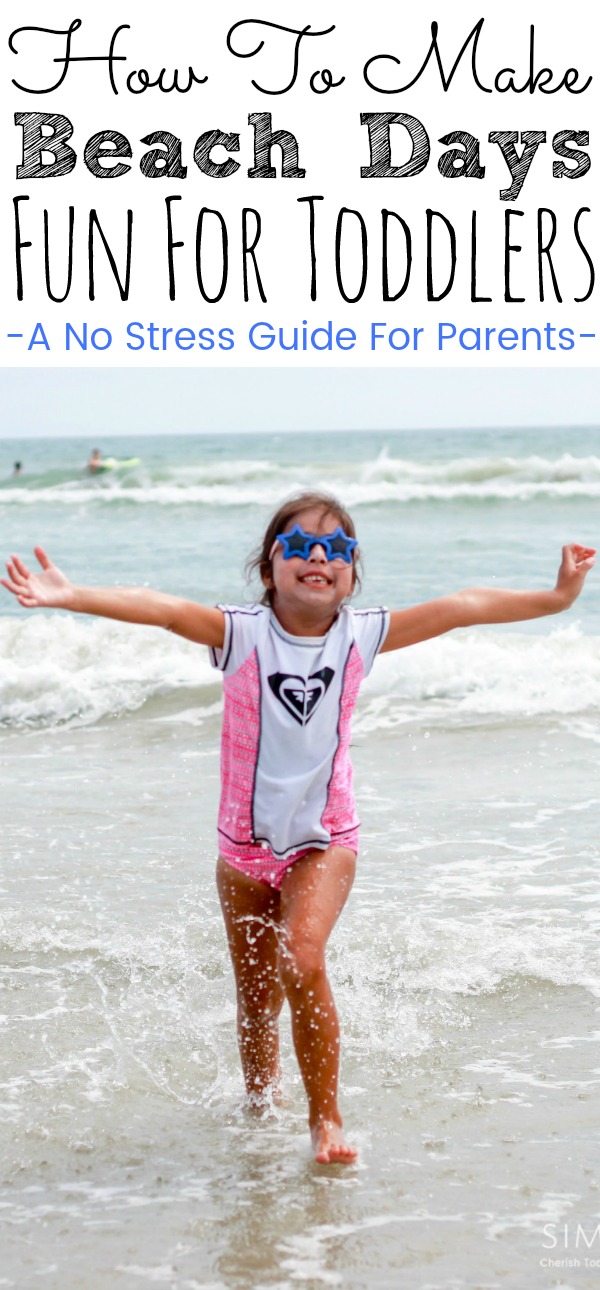 How To Make Beach Days Fun For Toddlers And Your Family
Heading to the beach for the day is a lot of work for a parent. Making sure that you have everything you need to keep the kids safe, but toys for them to have fun is stressful. To help you out I have put together a small list of things you should have to make sure you and your family have the best time in the water and in the sand.
This post may contain affiliate links.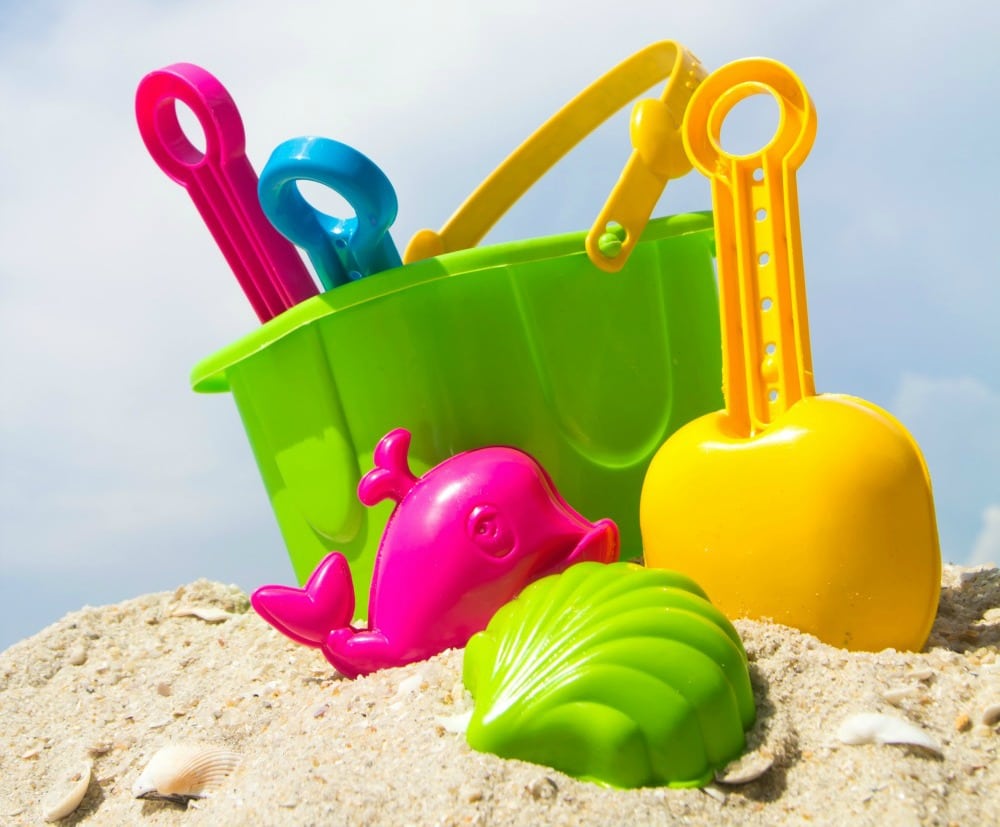 Sunscreen is essential
Nobody likes being sunburnt, but especially if they're a toddler who can't communicate their needs as well! Do not forget sunscreen because having a sunburnt toddler can turn a fun beach day into a bad day extremely quickly! There are tons of great kids sunscreens out there but look into one that is right for your needs and make sure to lather up!
Take lots of toys for activities
Keeping toddlers entertained can be pretty difficult especially on a beach day! The beach is filled with other people, other kids, water, rocks, etc. and it can be pretty hard for a toddler to stay focused on just one thing for an entire day. Make sure to bring toys like the ones below to keep them occupied! These Melissa & Doug beach toys were a life savior when my girls were toddlers!
Safety first
The ocean is a huge place and it's easy to get lost, fall, or any number of things! Making sure your toddler is well prepared and safe is by far the most important part of making beach days fun! Lifejackets, floaties, and water shoes are all things you definitely want to look into before making the trip to the beach with kids. Keep in mind that while rocks and small ocean things might not hurt your feet, toddlers have very sensitive skin and it's a good idea to make sure they are well protected.
Check out my magazine article 5 Beach Tips To Keep Your Child Safe This Summer.

Spend time together
Ultimately, the best way to make beach days fun for your family is to spend time together! In the hustle and bustle of busy lives with jobs, school, and other obligations, toddlers don't always get 100% attention. A beach day is a perfect way to ensure quality time together and your toddler will love it! Just imagine all those amazing memories you will be making together!
Beach essentials
Don't forget to pack a beach bag and include stuff for everyone in it! Some other beach essentials you'll want to include are towels, a blanket to lay on, snacks, a container for putting money/keys/phones in, water to drink, sunglasses, and flip flops! Plus, if you have older kids some toys and activities for them! Like Water Uno! My girls absolutely love playing this at the beach and so do we!

As you can see there are a lot of things to think about when heading to the beach this summer with your toddlers, but that doesn't mean that you can't enjoy some fun family time!
Check out some more of our favorite toddler beach essentials.
You Are Also Going To Love:
If you enjoyed these tips on how to make beach days fun for toddlers and the family, then you will also love the following summer articles I have put together for you:
What is your favorite part about going to the beach?