Whether you own a pool or not, water fun is always involved as soon as summer arrives! I don't blame you either! The heat and sun, call for lots of water fun, but before you head to your pool, beach, or water theme park with friends make sure that you are aware of these Summer Water Safety Tips and resources from The ZAC Foundation that can really help save your child's life.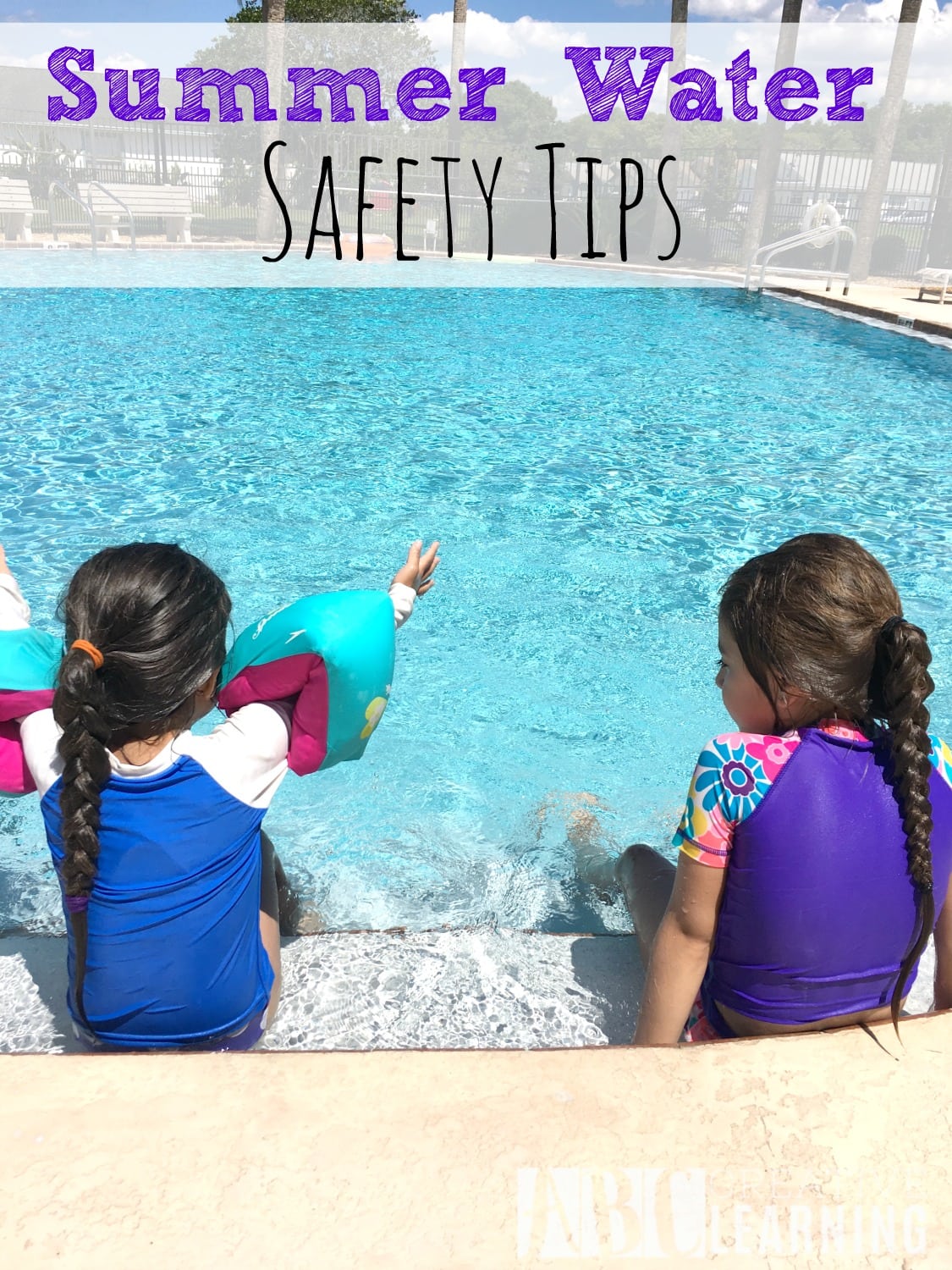 Summer Water Safety Tips
Personally, we don't own a pool in our home, but we do visit our community and friends pool often. Not to mention that the beach is only 30 minutes away from us. Most of the time we are so excited to have fun in the water that we forget about safety.
Living in Florida really does allow us to spend more time in the water, but there is always a fear with all the fun. My girls are young and are overly excited when they see the beach or a pool and I'm sure you kiddos are too.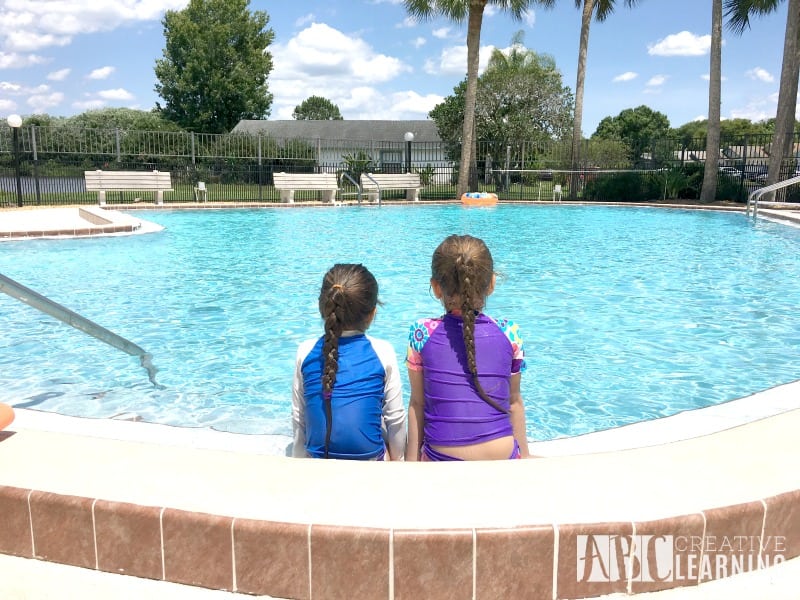 Here are the ABC&D's of water safety to always go over with your family before heading into the water for fun!
Adult Supervision: Teach your children that they should never go swimming without an adult present and without asking permission. This goes for pool, lake, ocean, or river.
Having a Barrier: Your pool should always have a gate that encloses the water with a lock and key. Where children are not able to enter without an adult. I would also add that having a kid lock on your sliding glass doors is always a plus.
Swimming Classes: If you know that your children will be swimming or will have access to a pool make sure to sign them up for swimming classes early on. I would also suggest parents and close adults such as grandparents get CPR certified.
Drains: Drains can become very powerful when sucking in items. Teach your children to stay far away from the drains in pools. Watch this drain entrapment video.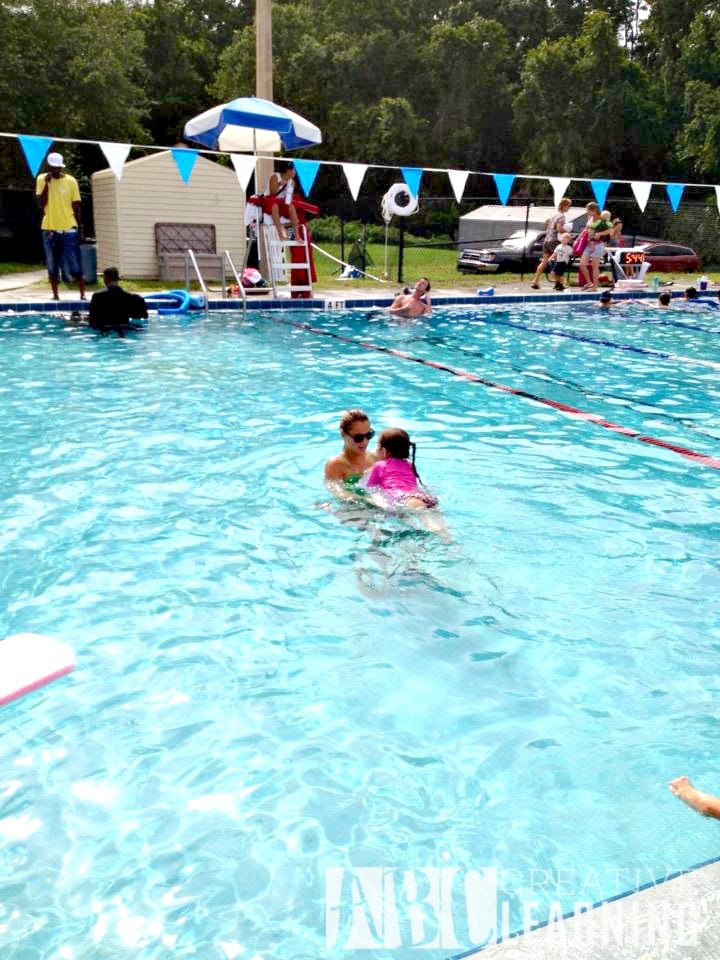 As I mentioned above, although we don't have a pool in our home, my girls love the water. Since a young age they have taken swim classes at our local gym. It was something that my husband and I thought would be the best thing for our girls, especially living in Florida.
We want them to be able to swim to the edge of a pool if they accidentally fall in. As you can see, our youngest still wears floats and it's mostly because she still doesn't feel comfortable swimming alone and we are okay with that. We would never let them swim without one of us being present.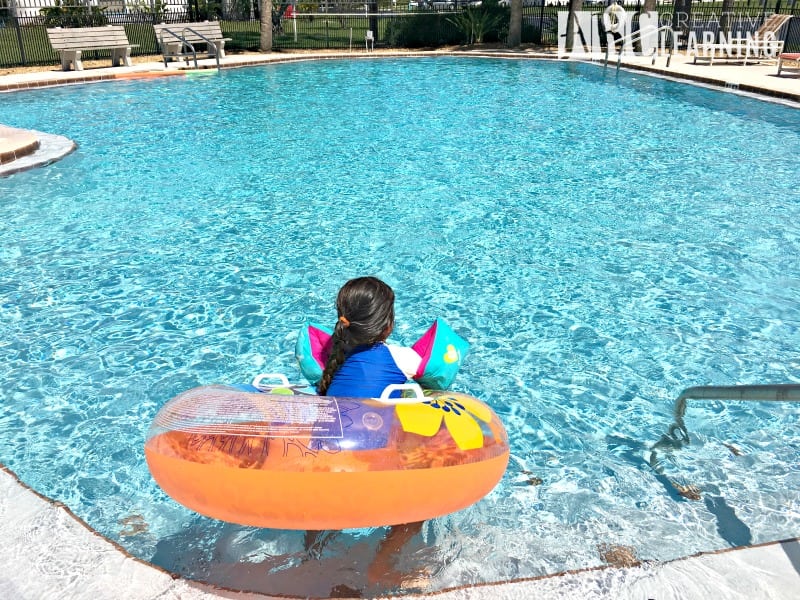 About the ZAC Foundation Mission:
The ZAC Foundation was established to prepare children and families for a lifetime of water safety. The organization works to strengthen pool safety legislation and funds advocacy, education and effective programming surrounding water safety. Zachary's memory is the inspiration for the Foundation's mission and activities.
The ZAC Foundation wants to ensure that children and their parents know how to be safer around water through education and advocacy programs. The ZAC Foundation provides a wealth of water safety tips, resources and programming like the ZAC Camps for parents and children of all ages (birth to teenagers). The Foundation targets children ages 5-9 with most of their safety programming.
On average of 382 children younger than the age of 15 have fatally drowned every year between 2010 and 2012 in pools or spas, with 76 percent (290) of the victims being younger than 5. Please, lets not have our children be one of those statistics. As parents it's our responsibility to keep our children safe and that means teaching them water safety tips.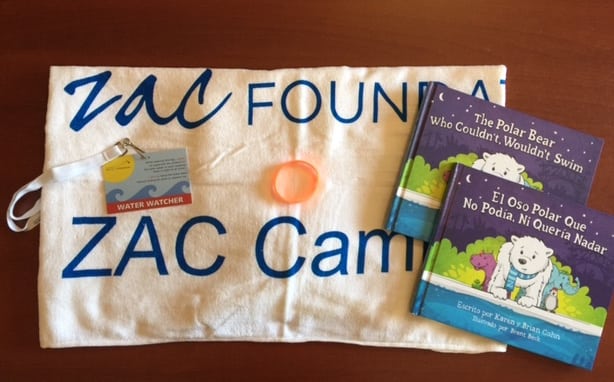 The ZAC Foundation will be giving away a Summer Fun Kit (ARV $50)
• The ZAC Foundation Children's Book: The Polar Bear Who Couldn't, Wouldn't Swim
• Beach towel
• Wristband
• Water Watcher Card
Giveaway details:
◦ Prizes: 15 Summer Fun Kits (ARV $50) provided by The ZAC Foundation (pictured here)
◦ Dates: Monday, May 16 at 9pm PT – Monday, June 13 at 9pm PT
◦ Entry Options: Readers may enter the giveaway via the widget with the following options:
▪ Leave a Blog Post Comment: How do you teach your kids about summer fun water safety?
▪ Tweet about the giveaway
▪ Follow @ZACFoundation on Twitter
▪ Visit The ZAC Foundation on Facebook
▪ Follow @polarbear_zeke on Instagram
▪ Educate yourself on the issue and watch The ZAC Foundation Drain Entrapment video
▪ Sign up for the ZAC Foundation Newsletter
◦ Notification: Winners will be randomly selected and notified by Clever Girls and/or The ZAC Foundation by June 20
◦ Terms & Conditions: The official Terms & Conditions are included in the widget; here is the high-level eligibility criteria:
▪ Age 18+
▪ US resident only
▪ Only one winner per household
Make sure to visit The ZAC Foundation online, Facebook, Twitter, and Instagram for more information and tips on how to keep your family safe in the water.
How will you keep your children safe this summer?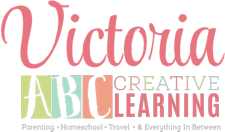 I was selected for this opportunity as a member of Clever Girls and the content and opinions expressed here are all my own.