Fall is definitely one of our favorite time of year! Not only do we get to visit the local pumpkin patches, corn maze, and fall festivals, but it also means that the cooler weather is approaching. Which means making my Homemade Bread Bowl Recipe for Fall Soups! Seriously! They are delicious!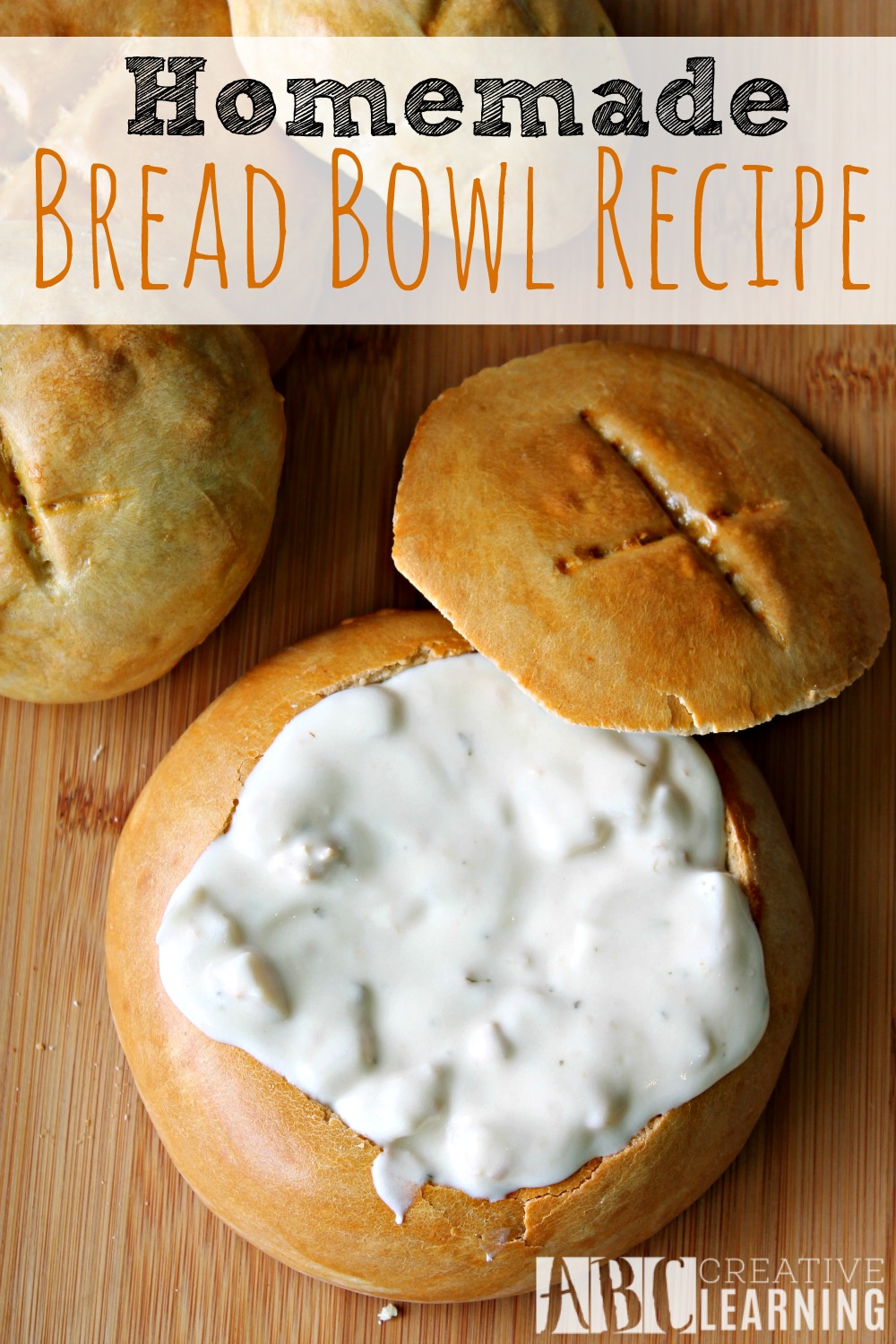 I don't know about you, but although I love to cook sometimes I shy away from trying new things. I love bread, but have never tried baking my own, none the less a bread bowl! So I decided that with fall finally making it's appearance in Florida I would give it a try!
I headed to my local Publix grocery store to pick up all the ingredients needed and because i was making bread from scratch I knew I wasn't going to have much time to create my own soup, so I decided to take advantage of their BOGO deal going on from October 1st to October 7th! The perfect time to stock up on some of our favorites for the cooler weather!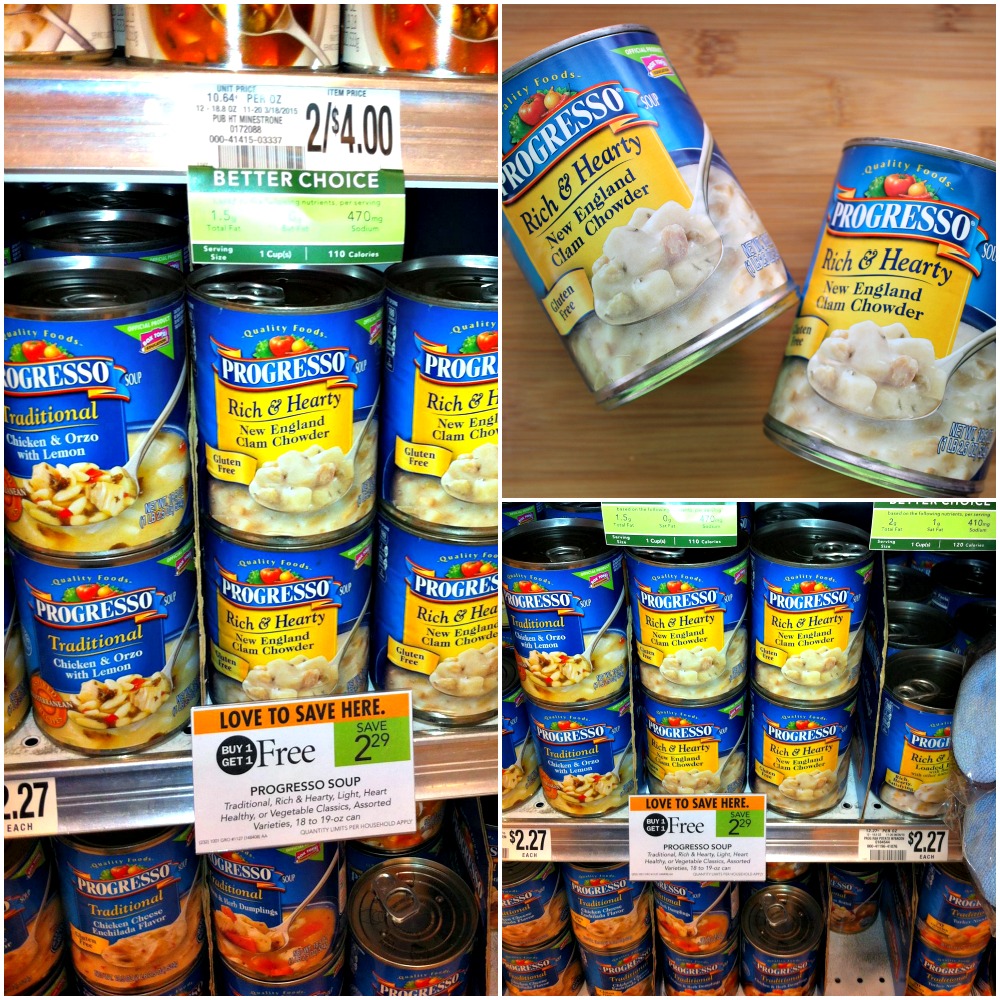 My girls are just like me and can devour an entire fresh baked bread loaf on their own! So you can just imagine the excitement when we began making our own bread and kneading the dough! The wanted to help with every step possible! Especially because daddy was away doing one of his favorite fall things…. attending football games!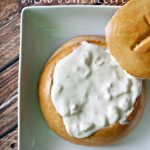 Homemade Bread Bowl
2015-10-05 15:21:52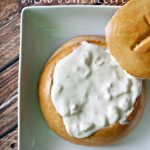 An easy homemade bread bowl recipe perfect for your fall soups!
Ingredients
1/2 Cup of water
2 Tablespoons of instant yeast
1 Tablespoon of sugar
3 Cups of bread flour
2 Teaspoons of salt
1 Egg white
1 Teaspoon of water
Your favorite Progresso Rich and Hearty Soup
Instructions
Heat 1/2 cup of water. Add your yeast and sugar. Let it sit until completely dissolved for about 10 minutes.
In your mixer with a dough hook add your bread flour and salt. Mix both together on low.
With a very low setting slowly add your yeast mixture into the flour bowl. Once all of the liquid is poured turn your setting to a medium.
Once all of your dough is mixed go ahead and kneed for about 5 minutes. Just to make your dough a bit softer.
In a greased bowl let your dough sit covered with a clean towel for at least an hour. Set it in the microwave or oven to keep the heat in. You will notice that your dough has risen within the hour.
Preheat oven to 400 degrees.
Take your dough out of the bowl and kneed for a few minutes.
Divide your dough into 4 small pieces or 3 medium pieces. Shape your dough into balls.
Using a knife make an X on top of each dough ball.
In a separate bowl whisk together your egg and water.
Brush a bit over your bread.
Bake for 10 minutes and then brush a bit more of the egg mixture over your bread.
Bake for an additional 15 minutes.
Once your bread is baked and golden brown. Allow to sit for a bit to cool. When ready using a knife cut the top of your bread off, creating your bowl. Using a spoon scoop out the extra warm bread.
Add your favorite Soup and enjoy!
Notes
Easily make it gluten free by using gluten free bread flour.
Make it eggless buy using butter or non dairy butter to brush over bread.
Simply Today Life https://simplytodaylife.com/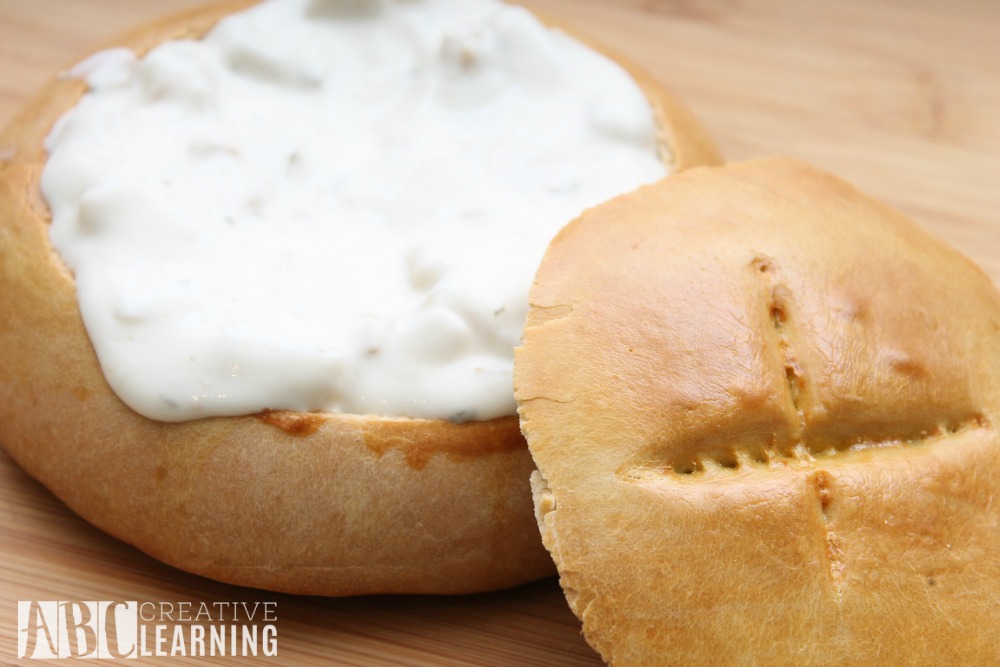 Not only did we make some yummy homemade bread bowls for our soup, but I got to spend quality time with my two girls while daddy was away enjoying some football!
Our bread bowls were definitely the perfect addition to our Progresso Rich and Hearty New England Clam Chowder Soup! The hubby was even happier when he got home very late at night or should I say early in the morning and had a nice bread bowl and soup waiting for him!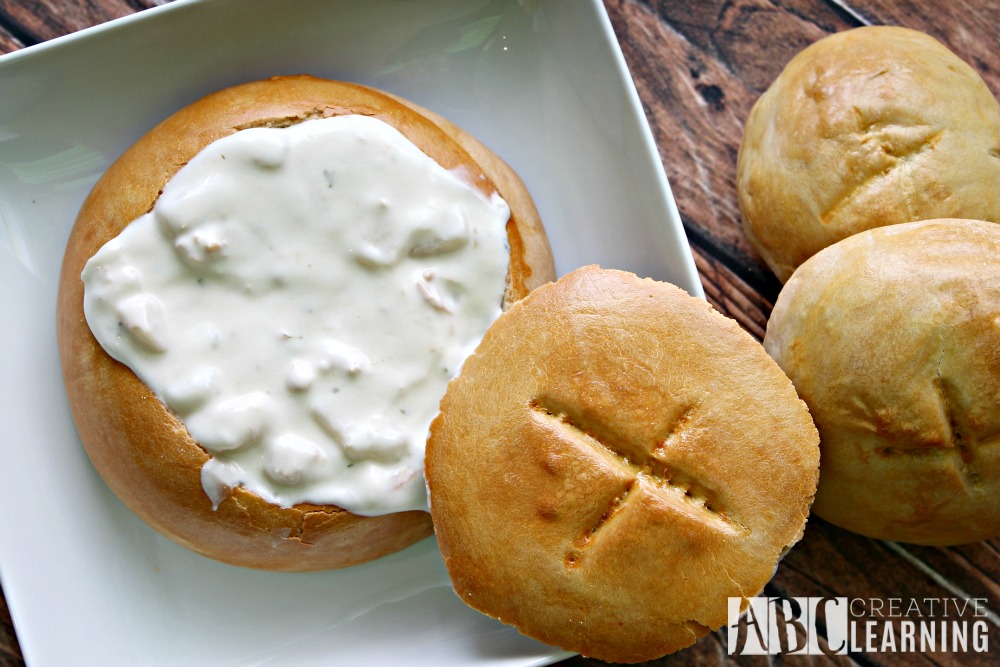 What better way to go pick up some of you very own Progresso Rich and Hearty Soup than to do a special Paypal Cash Giveaway! Make sure to enter the rafflecopter below for a chance to win a $15 Paypal Cash Giveaway!
The winner will be randomly picked by Rafflecopter and will be notified by ABC Creative Learning via email and posted here. This giveaway is open to all entrants aged 18 and over that has an U.S. mailing address. By entering this giveaway you are also acknowledging that you have read and agree to all of the disclosures found here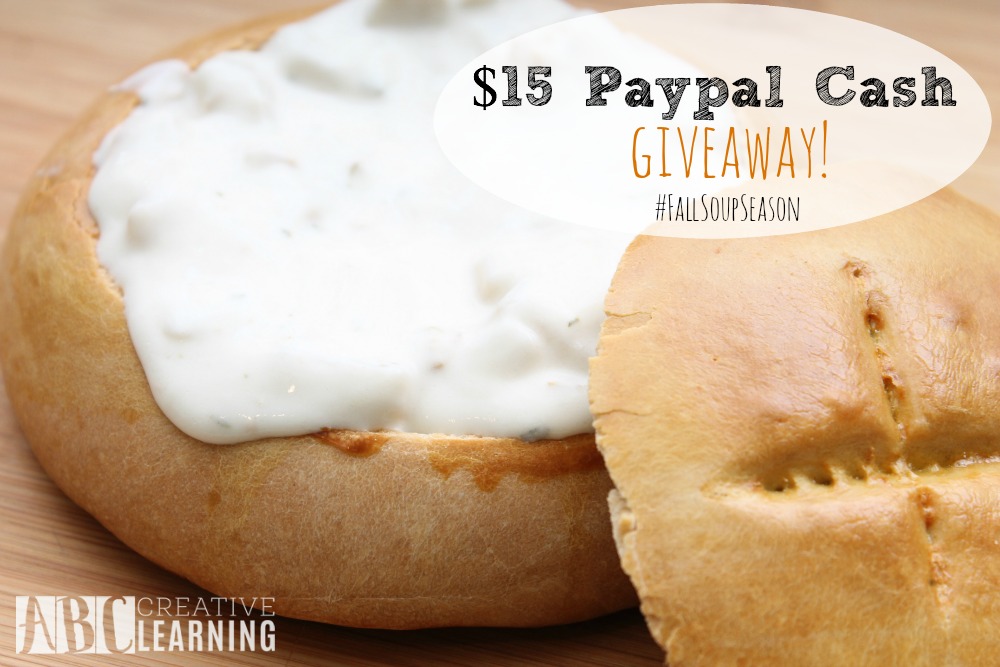 Wholesome, quality ingredients are always in-season when you stock-up on Progresso. Progresso has a full line of options to help you serve a convenient and delicious meal. Shop and save this soup season at Publix! Make sure to visit the Progresso website for more fall recipes and pick up your favorite soup with the amazing offers below!
October 1st – October 7th: Buy One, Get One (BOGO) on all canned varieties of Progresso soup with an in-store coupon.
October 5th – October 18th: $1 off any 2 cans of all varieties of Progresso soup with an in-store coupon.
October 1st – October 30th: $1 off any 4 cans of all varieties of Progresso soup – Print Coupon

You Are Also Going To Love:
If you love this Homemade Bread Bowl Recipe, then you will also love the following Recipes I have put together for you:
What is your favorite Fall Soup recipe?

SaveSave
SaveSave