This past Sunday we invited all of our friends over to Host a Disney Junior Dear Sofia Playdate Party! We had so much fun and even the moms got into the fun by coming dressed up in their favorite Disney characters or simply wearing Sofia crowns!
This is part of a sponsored collaboration with DiMeMedia and Disney Junior. However, all opinions expressed are my own. #DearSofia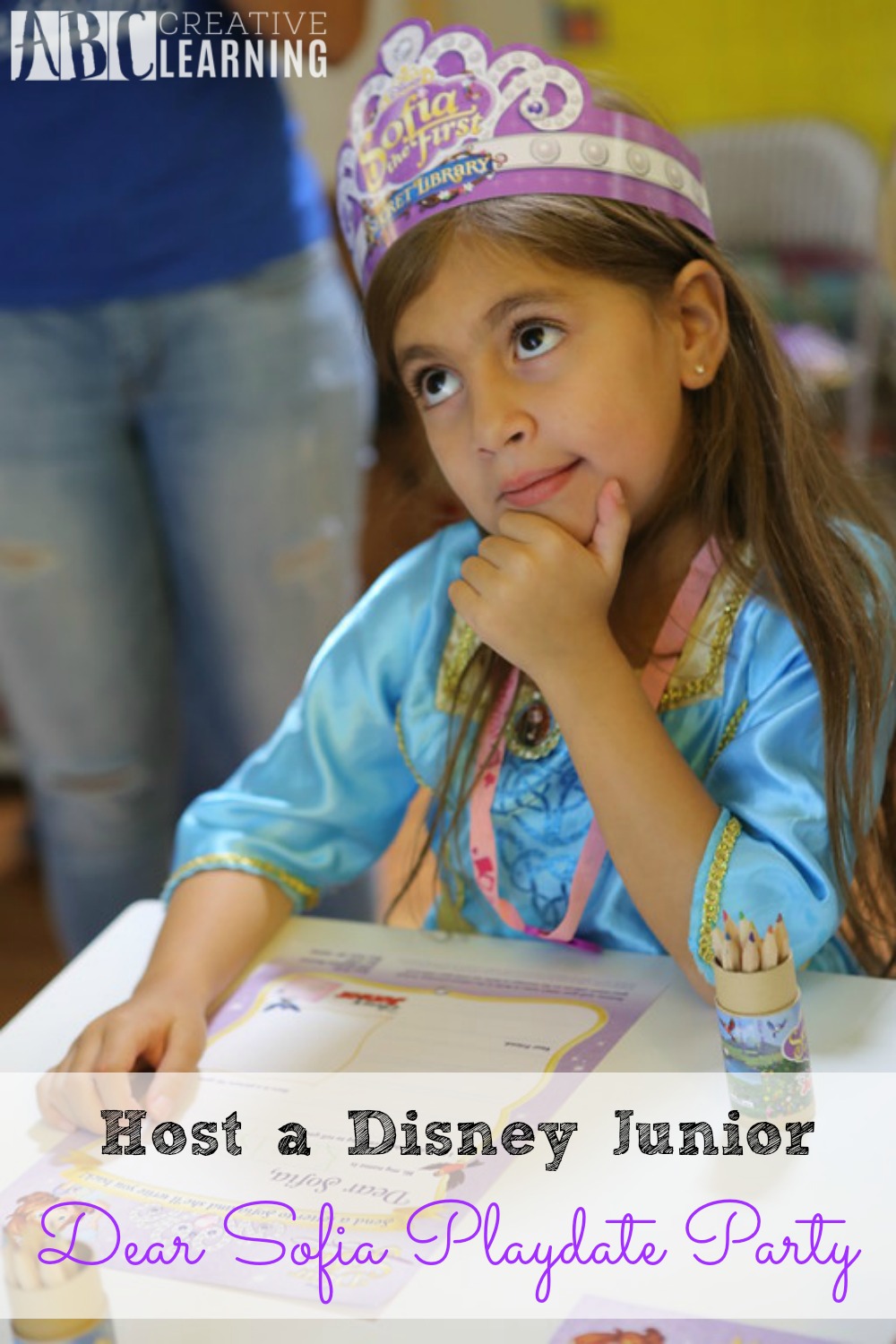 We were all excited to see our friends and moms too, dressed as their favorite Disney character! I would have to say that we probably had every single Disney Princess you could name in our home on Sunday! We also had Indiana Jones and Ant Man join us for the festivities!
I love watching all the kiddos dressed up and pretending to be their favorite character! I have to admit that I had to pull out my mini apron and glittery Minnie ears to go with the party! I even spied a few dads wearing our king crowns! Oh, how I wished I would gotten a picture of that!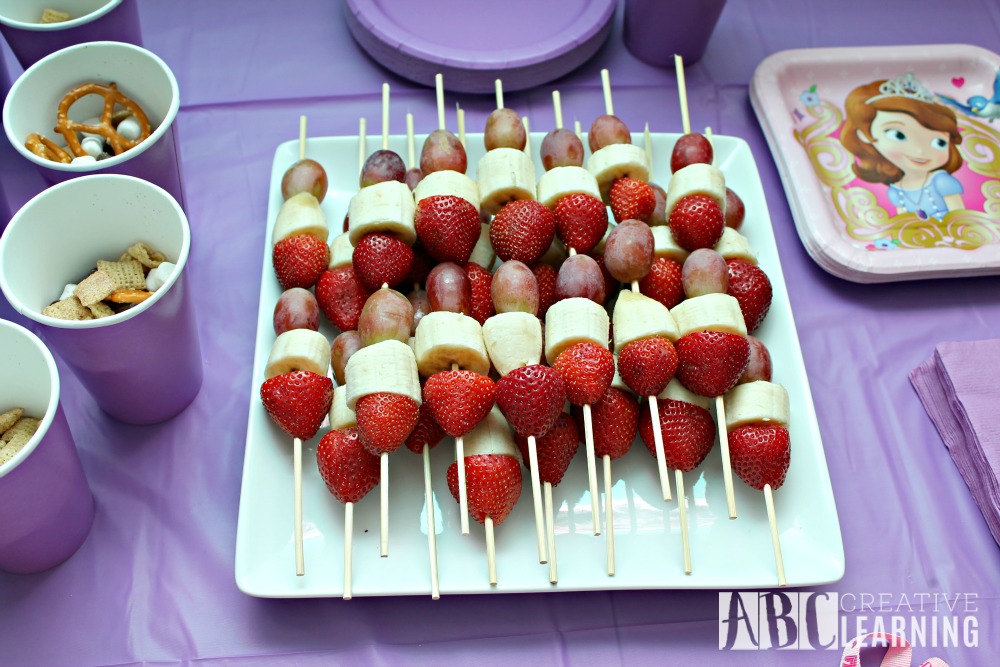 I wanted to have some healthy, but fun snacks for the kiddos and parents during our Dear Sofia Party! We created some fruit wands inspired by the one and only Cedric the Sorcerer, using strawberries, bananas, and grapes! These were a big hit with both parents and kiddos!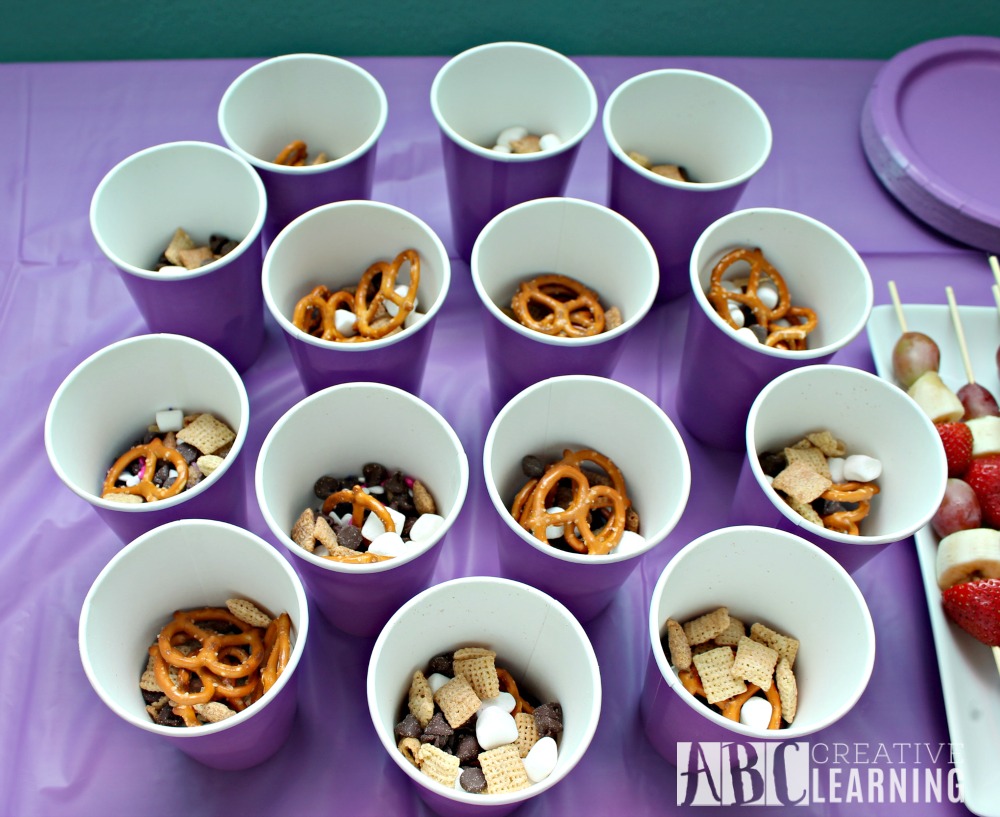 We also created a special princess trail mix with a little bit of everything we thought Princess Sofia, Princess Amber, and Prince James would love themselves! We added pretzels, marshmallows, chocolate chips, Cinnamon Chex cereal, and a bit of purple pixie dust (purple sprinkles)! It was oh so yummy and perfect for munching while mingling with friends!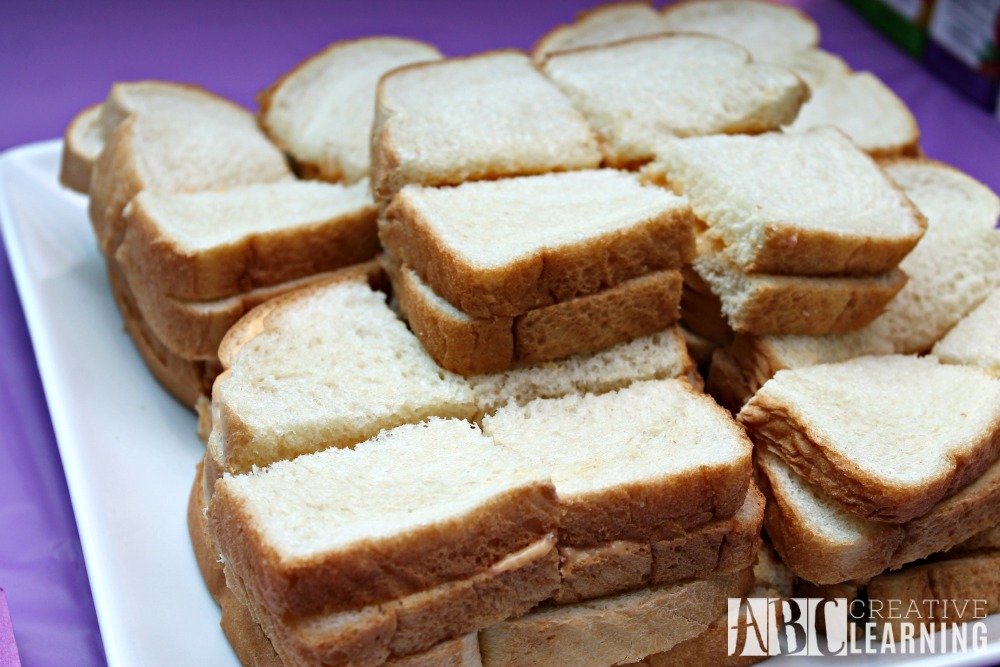 Included was a feast of some yummy Sandwiches de Mezcla, which is really big on parties back home in Puerto Rico! I have not had these in over ten years and they were the perfect royal sandwich for our party!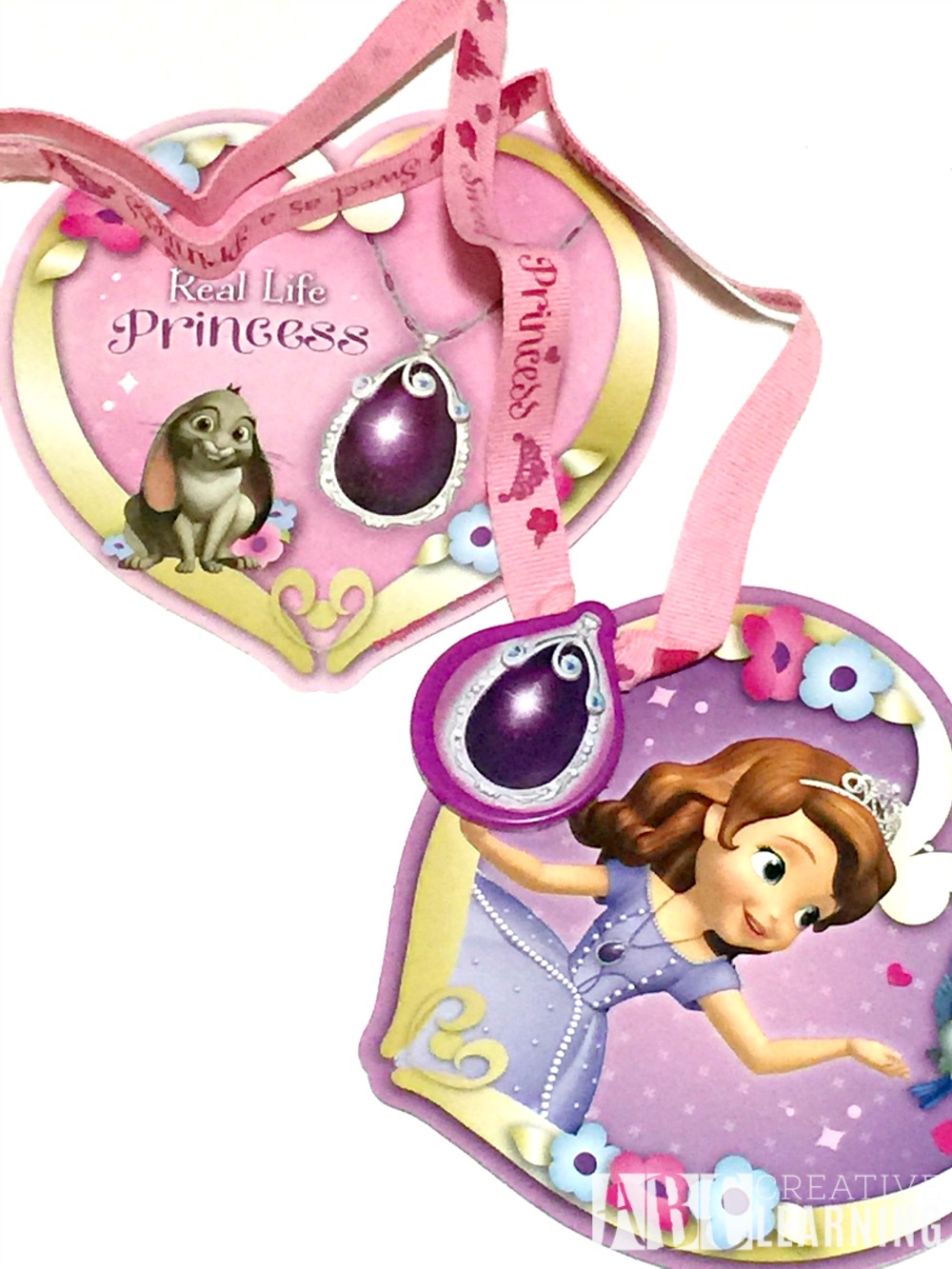 Of course no Princess Sofia party is complete with your very own Amulet! This was my favorite part of the entire party! Once I saw one of our guests wearing the Amulet I would ask them if they got a chance to speak to our Golden Retriever and it would take them a few seconds to figure out what I was asking, it was definitely great fun! Then they were all outside trying to have a conversation with a squierrel!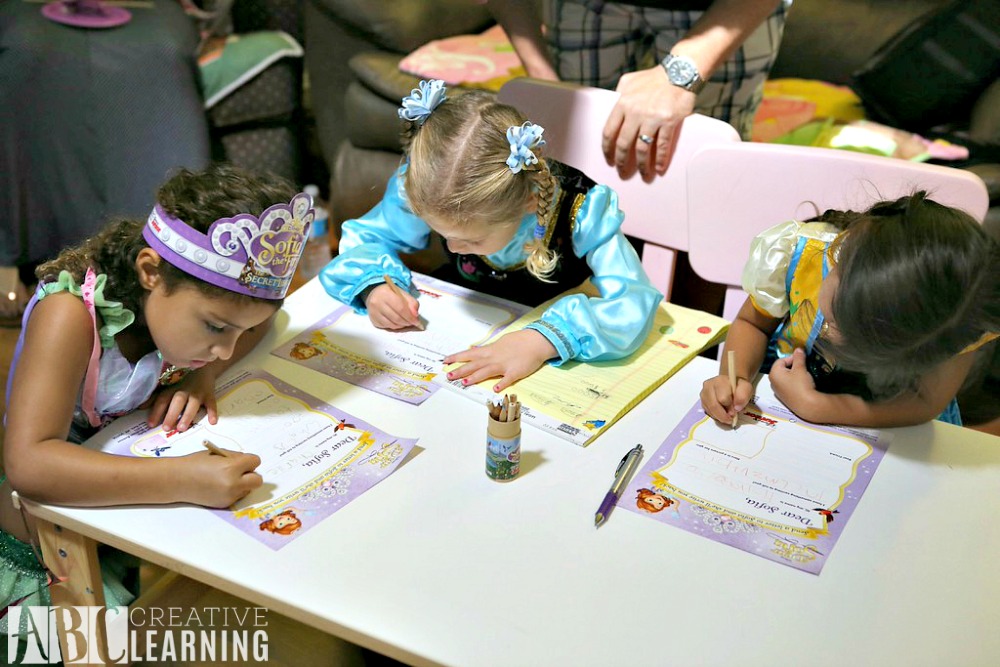 Everyone was super excited to finally get the chance to write Princess Sofia a letter! Even parents got involved in the creating of the letters! The kids got a chance to write something special that has happened with special pencil crayons and stickers to decorate! They cannot wait to receive a response from the princess herself!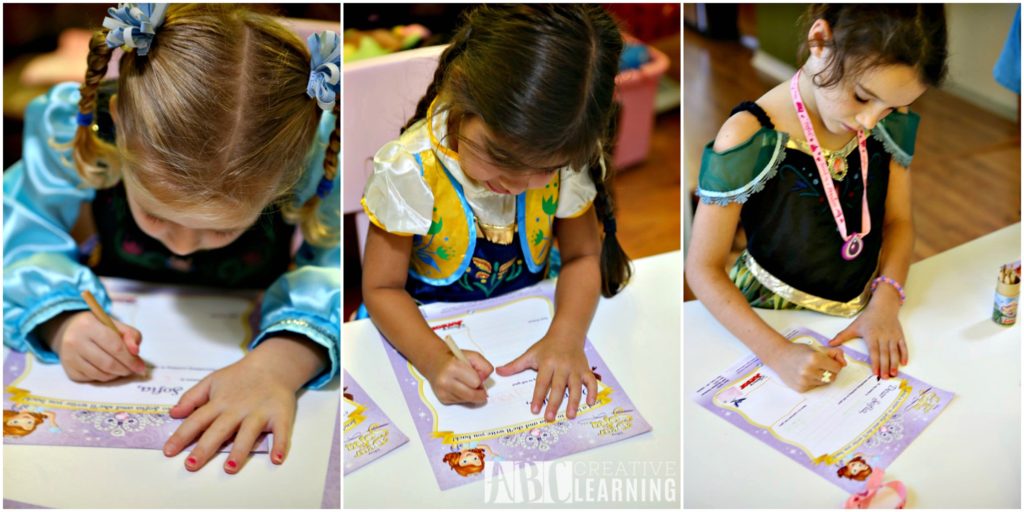 I absolutely love these pictures of the kiddos really getting into their writing and taking their time thinking of what they wanted to share with Princess Sofia!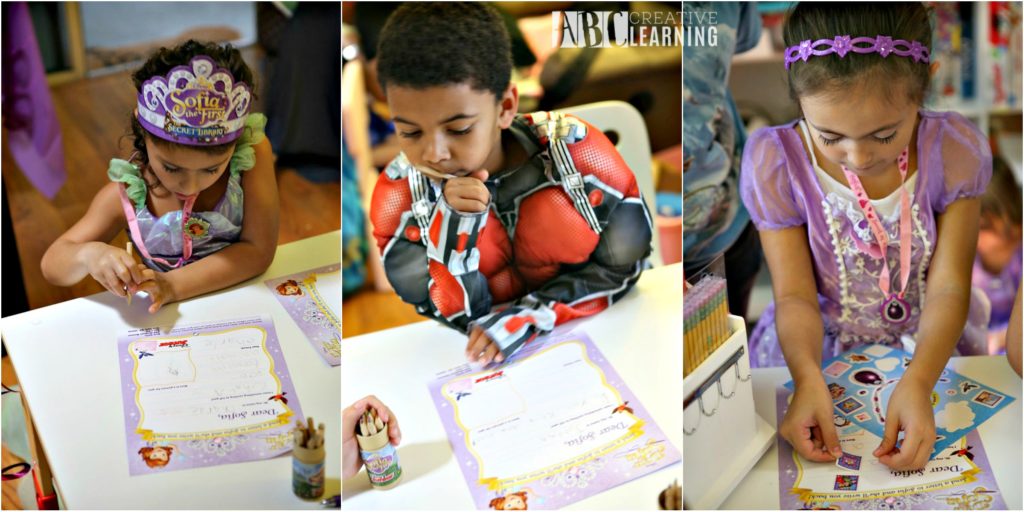 I know that any of these kiddos teacher see how focused they are on writing these letters they would be so proud and would probably want hundreds of these letter sheets to make writing easier in the classroom!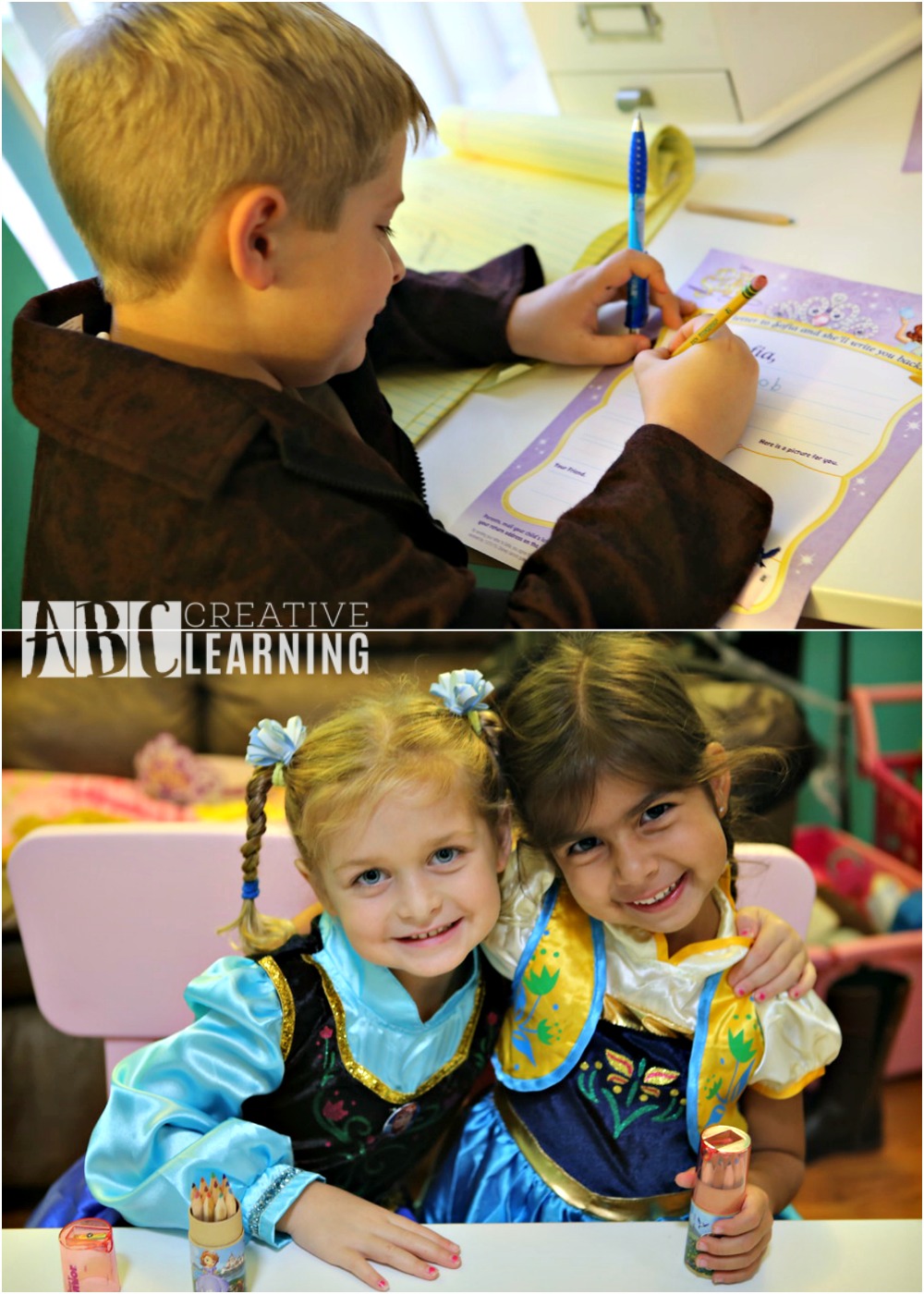 Seriously, how cute are they all!!? As you can see if had a blast and the kiddos cannot wait to receive their response letter from Sofia! Who am I kidding? So am I!!
One of the things that I love about Sofia the First is what she portrays to young children. She always puts her friends first, but she is also brave and adventurous. Showing kids that trying new things can be scary, but can have a positive outcome in the end, especially if you have your friends supporting you along the way.
Personally I mention Sofia several times a day to my girls, especially when they are not agreeing on something. I remind them that Sofia and her sister don't always agree on what should be done, but at the end they are still sisters and love each other no matter what!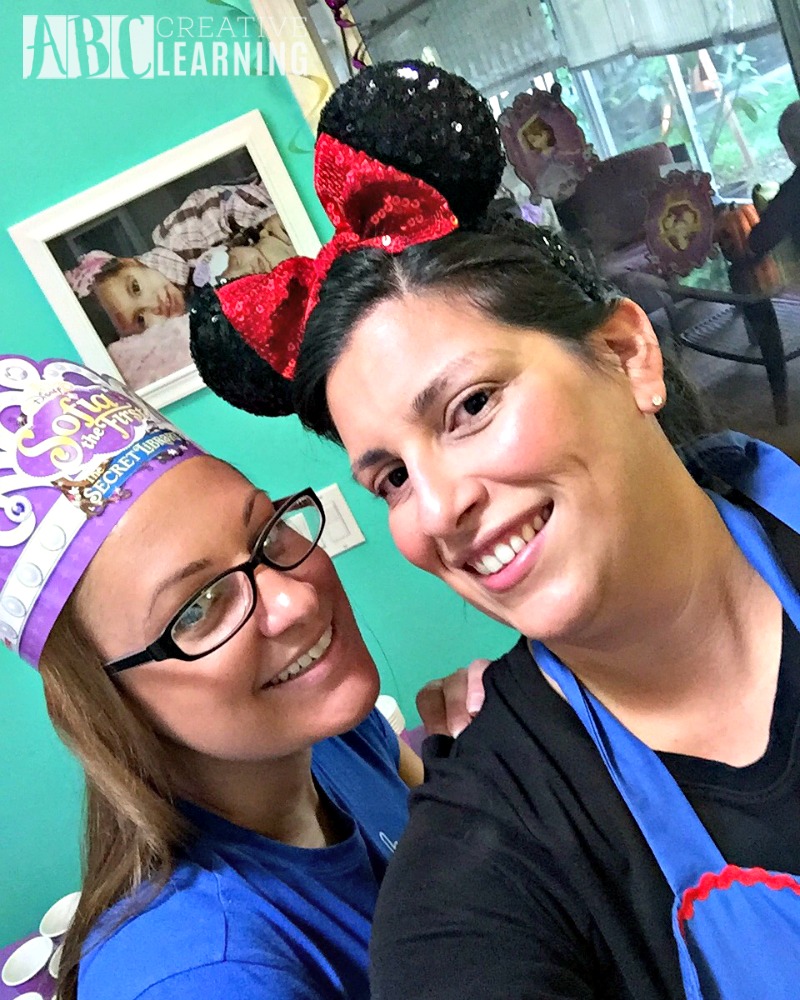 Check out this video on how Tech Savvy Kids Answer Questions About Letters and Mails:
I remember when growing up writing a letter and addressing an envelope was part of our learning. I specifically remember an entire lesson about where to place the outgoing address and where it was going to. Plus, how to start a letter by adding the date, introducing, and greetings.
I absolutely love that Disney Junior and Princess Sofia are going back to letter writing. Teaching kids that writing a letter and sending it in the mail is so much fun!
Does your child have a special moment or something that happened that they would love to share with Princess Sofia? Make sure to check out the video below on how you too can also send Sofia a letter and share a special moment with her!
Letter writing is fun and a great way for children to use their creativity on what they want to share! Plus, adding a picture always makes the story being shared so much more realistic and fun! Encourage your children to write Sofia a letter and just wait for her royal response!
Don't forget to tune in on Disney Junior on October 12th for the premier of The Secret Library with special appearance from Merida herself! Check your local listings for times and channel location.

Make sure to follow Disney Junior on Facebook and check out their website for more information!
Are you going to mail out a letter to Princess Sofia?