It's beginning to finally feel like fall here in Florida and the perfect time for a fun fall craft! This Handprint Apple Tree Kids Craft is easy to create and gives the kids a chance to get a bit of sensory play in at the same time.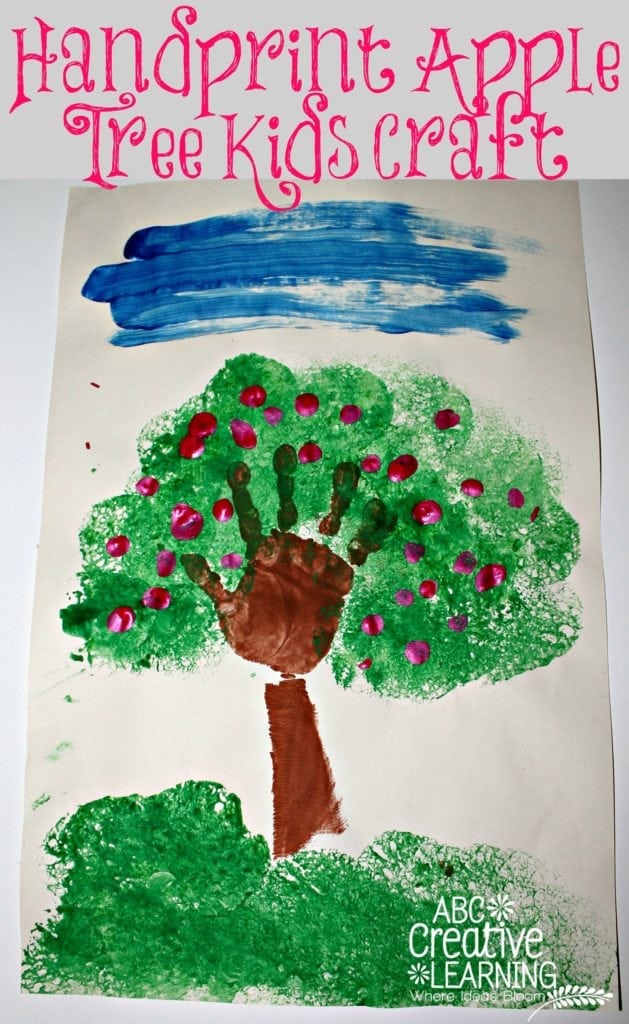 Handprint Apple Tree Kids Craft | Crafting and Sensory Play
One of the first lessons that we usually do as Fall starts approaching is an apple unit. I also love when my girls make handprint crafts because it makes it so personal and it's apart of them. We made this adorable Handprint Apple Trees that I absolutely love! I guided the girls in creating their craft, but I really let them be creative.
Materials needed
White construction paper or craft paper
Brown, green, red, and blue tempera paint
Sponges cut into circles
Paintbrush (2)
Tiny fingers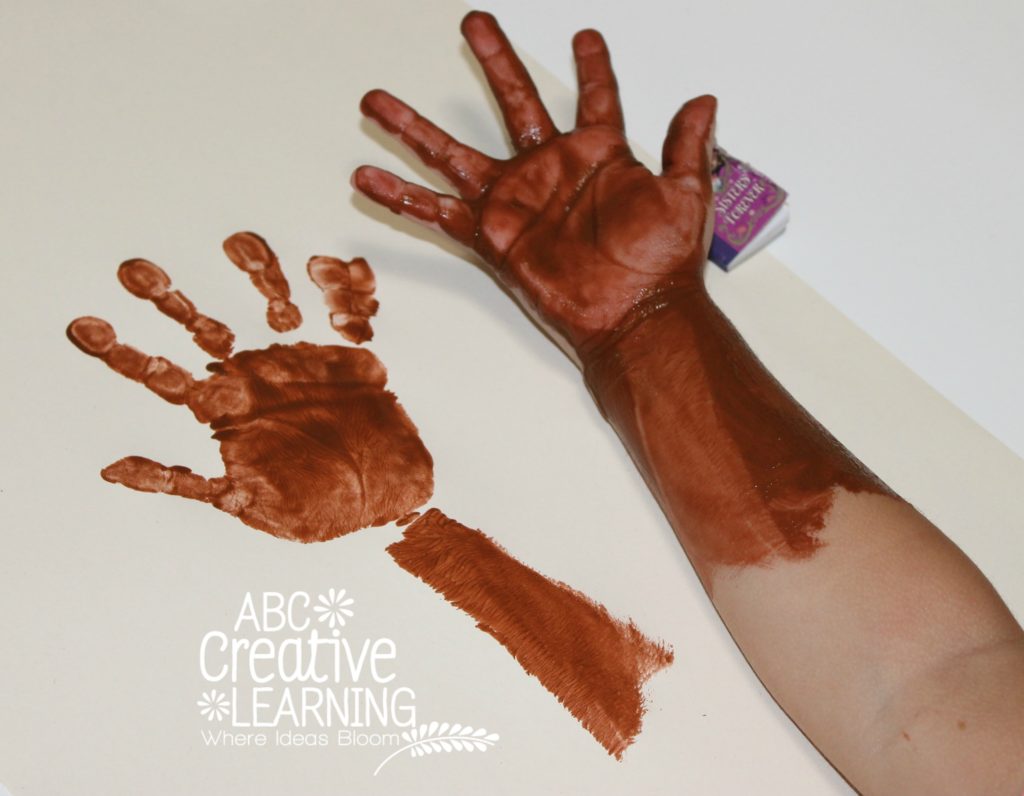 Handprint Apple Tree
I helped with making their handprint on their craft paper. Using a paint brush I covered the palm of their hands and a little bit up their forearm to create the tree trunk and branches.
Then I cut out a few circles with regular kitchen sponges, which they used to create the leaves on their trees. I think this was great practice for my 2-year old using her fine motor skills because of the way she had to hold the small piece of sponge. I showed them pictures of big apple trees and let them create their own by looking at the pictures.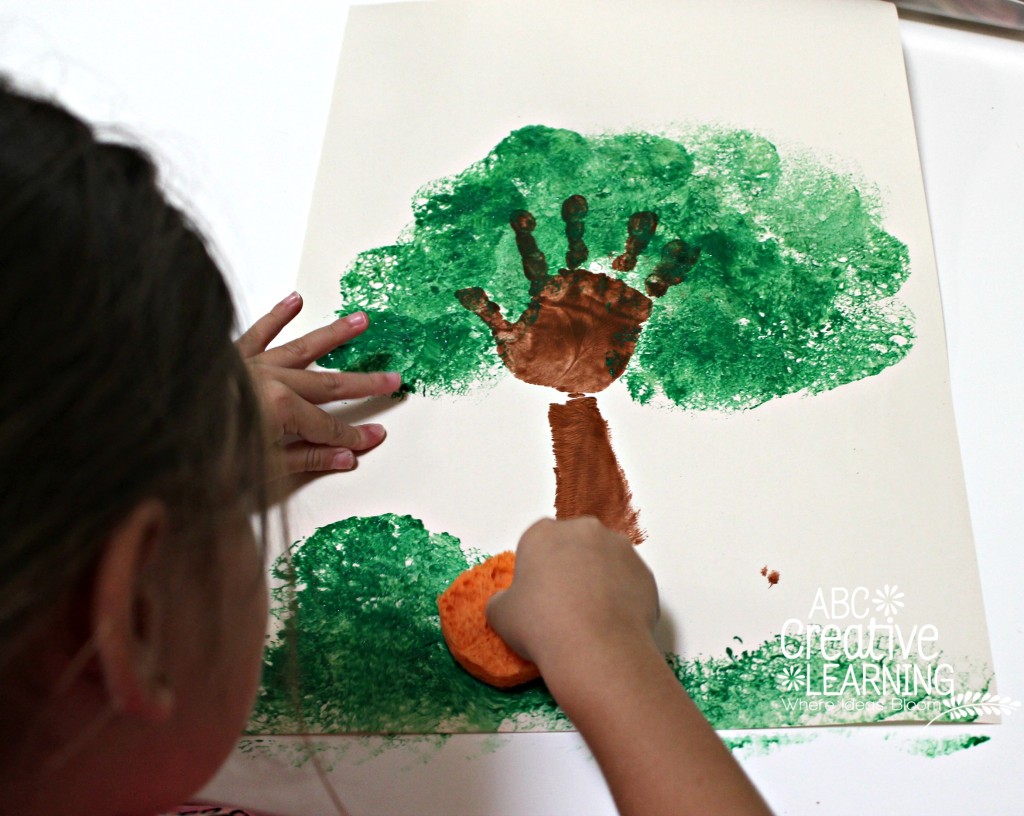 My 5-year-old also decided to use her sponge piece to create grass underneath her tree. I'm so glad she did because honestly I had not even thought of that and it definitely gave it a more complete and creative look.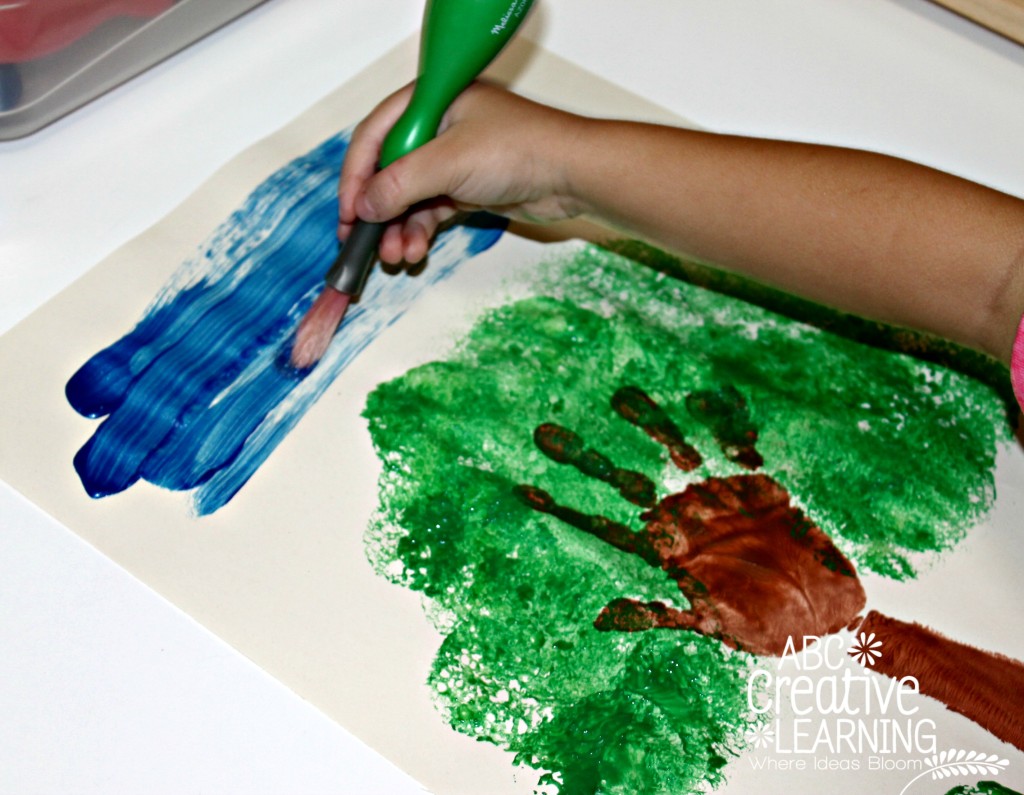 She also added a blue sky. Using a brush she added a blue sky above her tree and again I'm so glad she did! I think it's amazing when we allow our children to let their imagination go and see where their creativity takes them.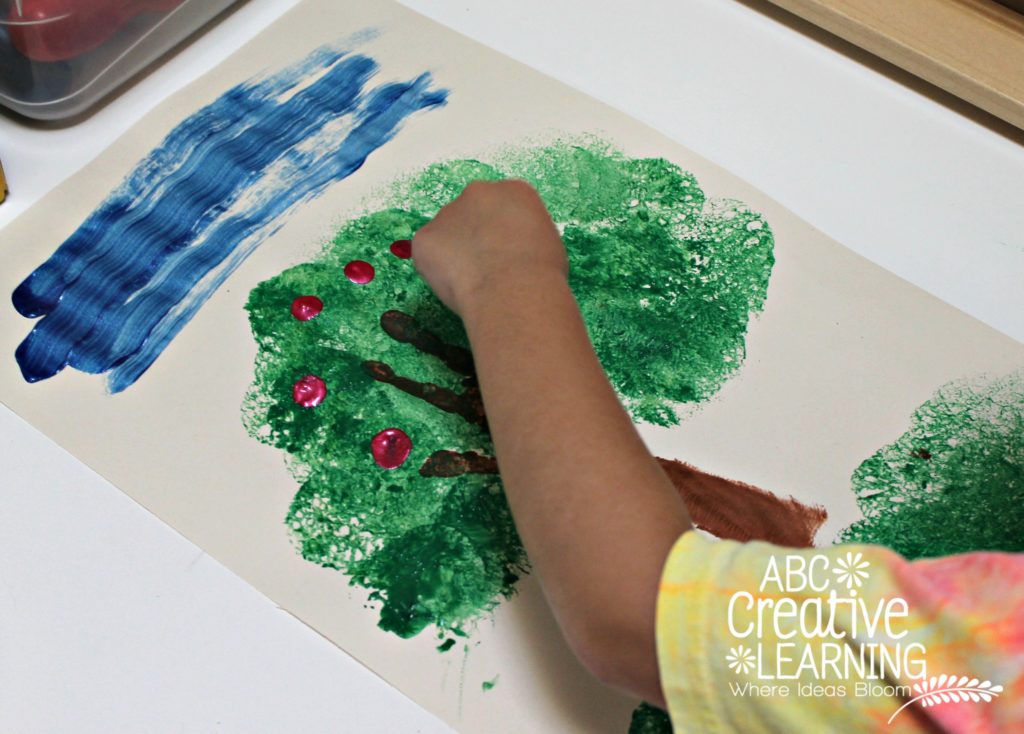 They then used their fingers in the red metallic paint to make their apples on the trees. Using the metallic red color was their idea and I absolutely loved the way they pop out from over the bright green color.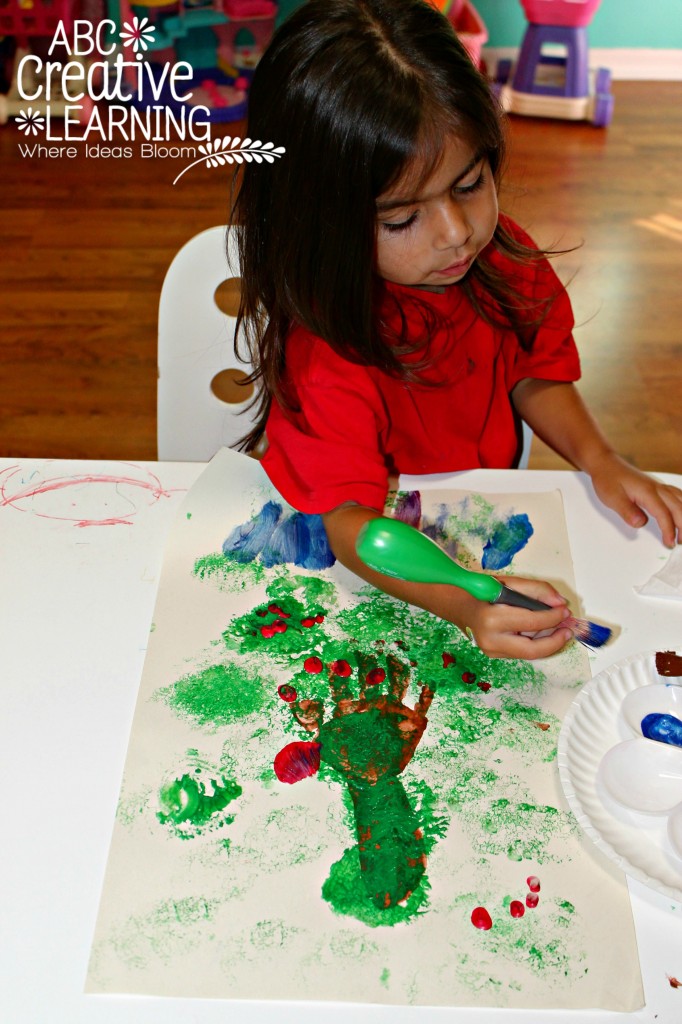 My 2-year-old copied everything her big sister did, adding a sky and grass to her apple tree as well! I think the crafts turned out so cute and it's one of those projects I will keep and treasure because it truly shows their own creativity!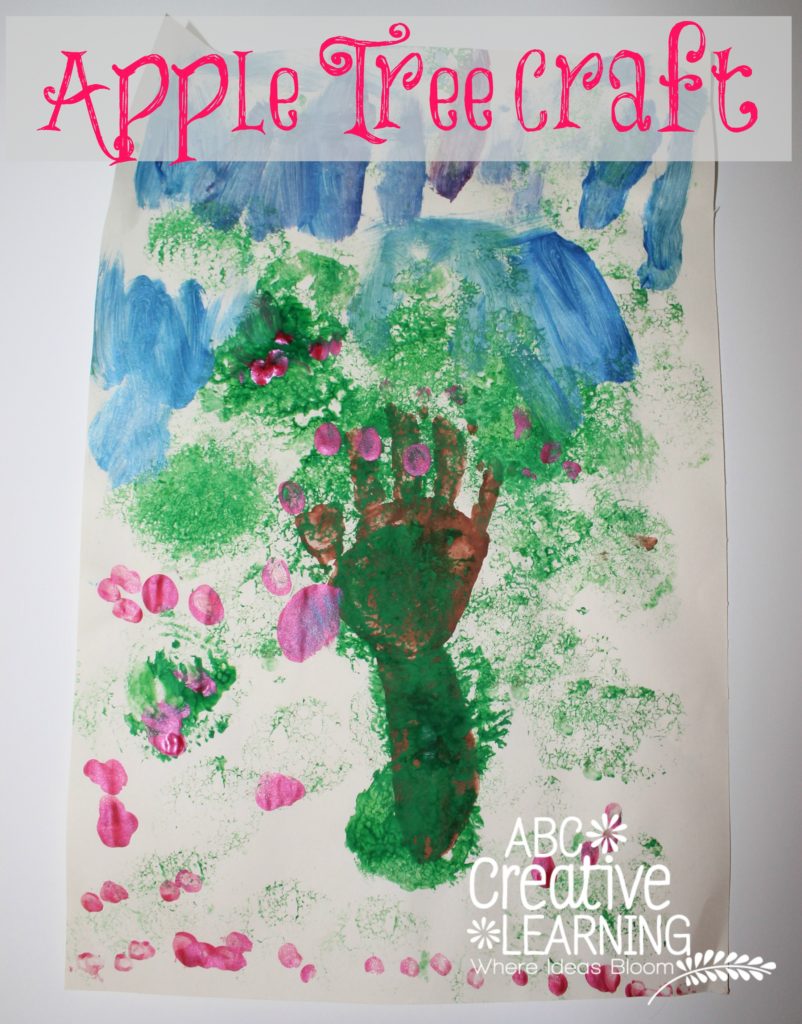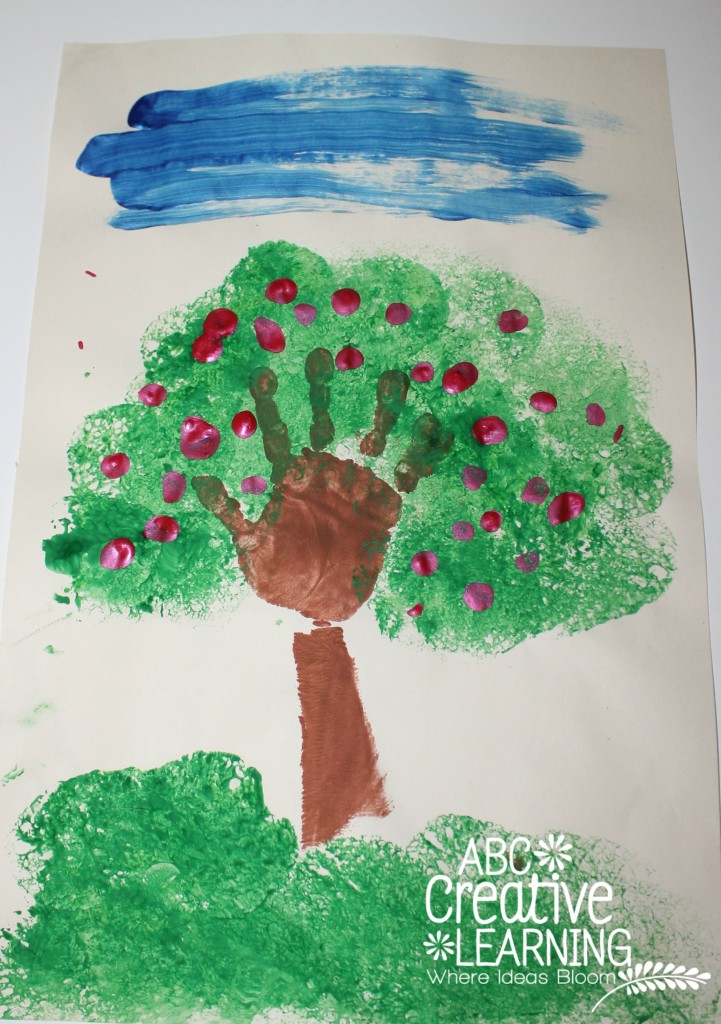 You Are Also Going To Love:
If you love this Handprint Apple Tree Kids Craft, then you will also love the following fall crafts I have put together for you:
Have you started creating Fall Crafts?