Many times I see my girls ask for a frozen treat for breakfast and you guessed it – the answer is always yes. But… what if they are up to something here? Most mornings I don't have time to grab a bite to eat other than my coffee and that's because I make sure to get up before them, but what if I could just grab a frozen treat and head out the door? Well, with my Quaker® Real Medleys® Yogurt Cups I had my Crunchy Cool Yum Frozen Breakfast for On the Go! This shop has been compensated by Collective Bias, Inc. and its advertiser. All opinions are mine alone. #QuakerRealMedleys #CollectiveBias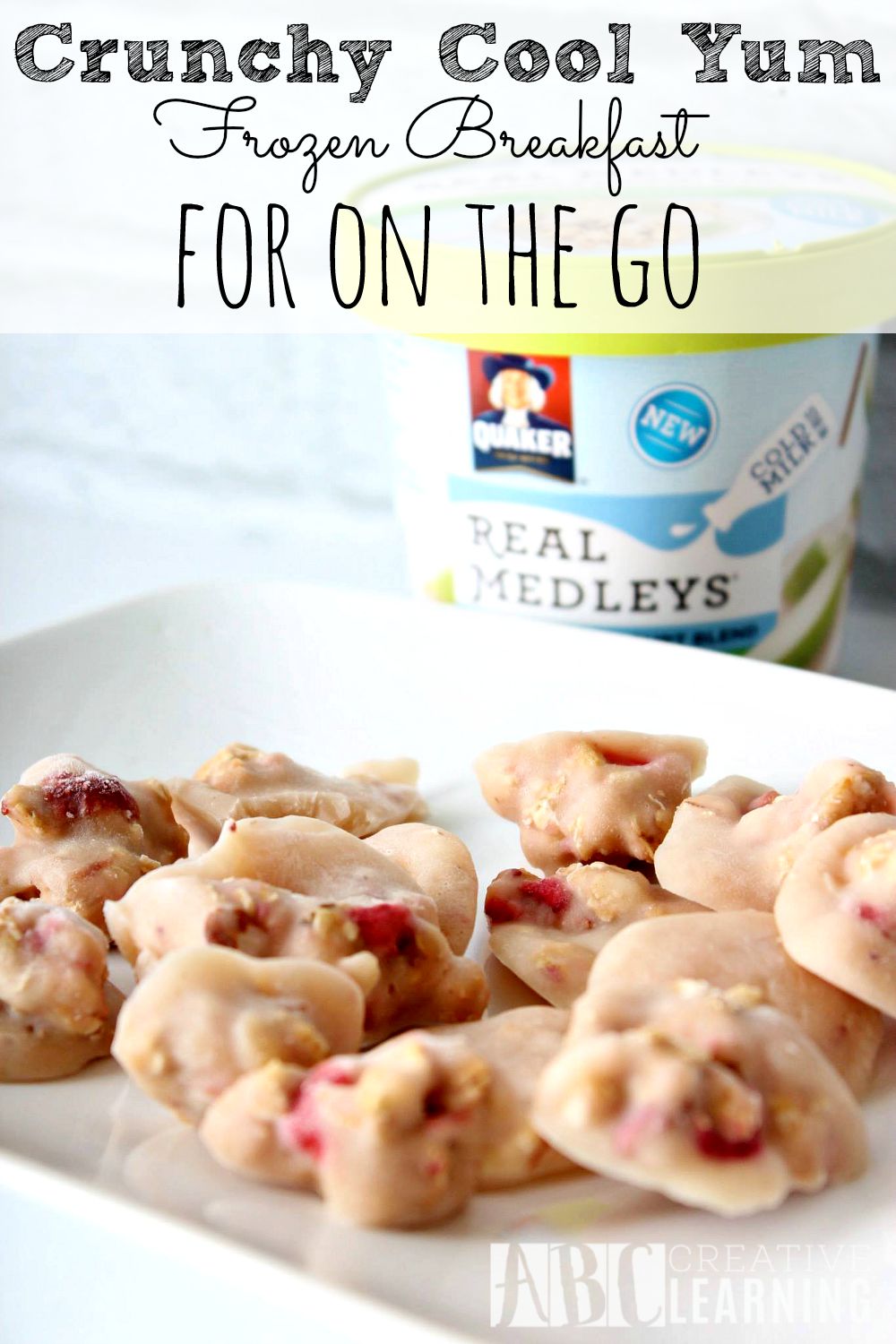 Crunchy Cool Yum Frozen Breakfast for On the Go
I headed to my local Walmart store to check out some of the demos they had going on for the new Quaker® Real Medleys® Yogurt Cups. I really wanted to know what all the fuss was about these yogurts in a cup. Plus, it was a great way to taste some of the different flavors available like Strawberry Almond, Apple Cinnamon, and Raspberry Pecan.
You will find this product in either the cold or ready-to-eat cereal aisles. My Walmart had them located right at the end of this aisle right across from the demo table.
The demo at Walmart was a great experience being able to speak to the representative and ask them questions. I had a great conversation with her about the different ways we can actually use the new Quaker® Real Medleys® Yogurt Cups. for recipes!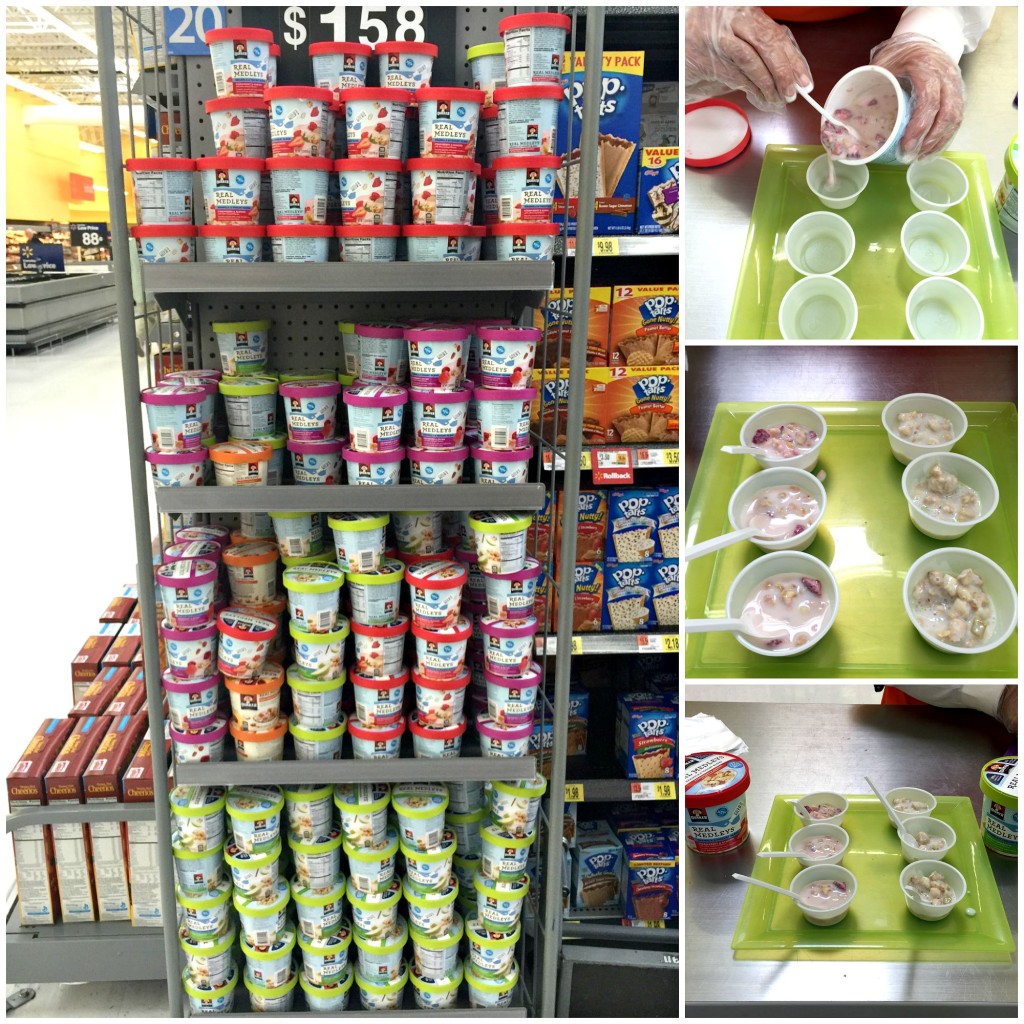 She was very informative about the brand and was a huge fan of it! I was as well instantly and thought about how this would have been so great to have in my classroom when I used to teach! I loved having yogurt for breakfast but didn't have a refrigerator close enough to my classroom and this would have been something I could leave and just bring a cup of milk every morning. Definitely, there hasn't been anything like this before and the convenience is great!
Seriously! That is all you need to create these easy and yummy yogurts in a cup! Just add cold milk, stir, and eat! How simple is that!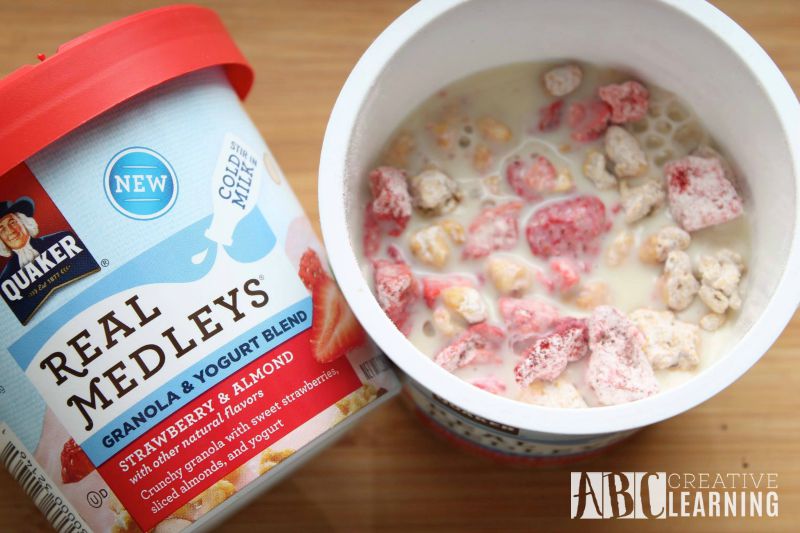 Living in the state of Florida I'm always looking for ways of keeping cool. Especially when you have been running errands all day or just need an early pick me up! Because I loved how easy and delicious these Quaker® Real Medleys® Yogurt Cups are, I wanted to try them frozen and see if they taste just as good.
Ingredients needed to make your Frozen Yogurt Treat:
Quaker® Real Medleys® Yogurt Cups (your favorite flavor)
Milk (I used soy milk)
Wax paper or parchment paper
Small Ziplock bag
Scissors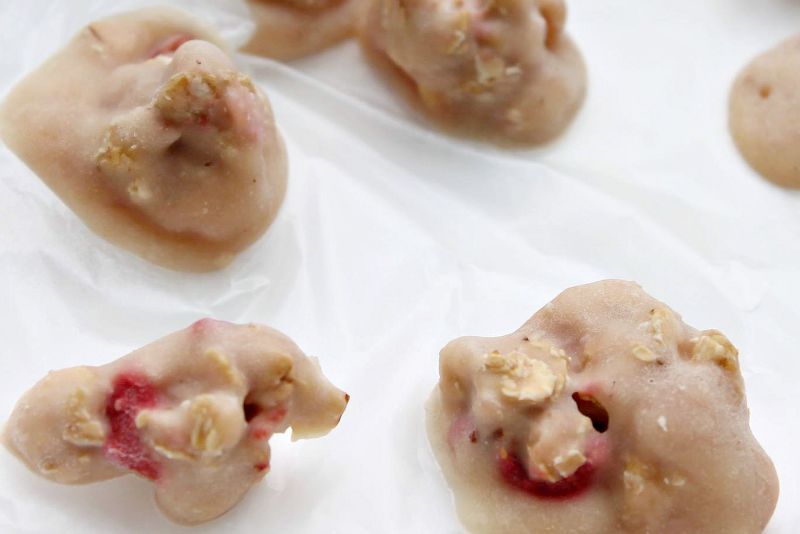 These are very simple to make and you will love them! Mix your Quaker® Real Medleys® Yogurt Cups. as instructed. Add milk to black line and stir.
Add your yogurt to a small ziplock bag and add to the freezer for about an hour. Just enough to harden it a bit.
Take out of the freezer after the hour. Cut off a medium size hole on one of the corners. You are going to pipe out the yogurt on a piece of wax paper or parchment paper.
Freeze for another few hours and now you have mini bites frozen yogurts to go!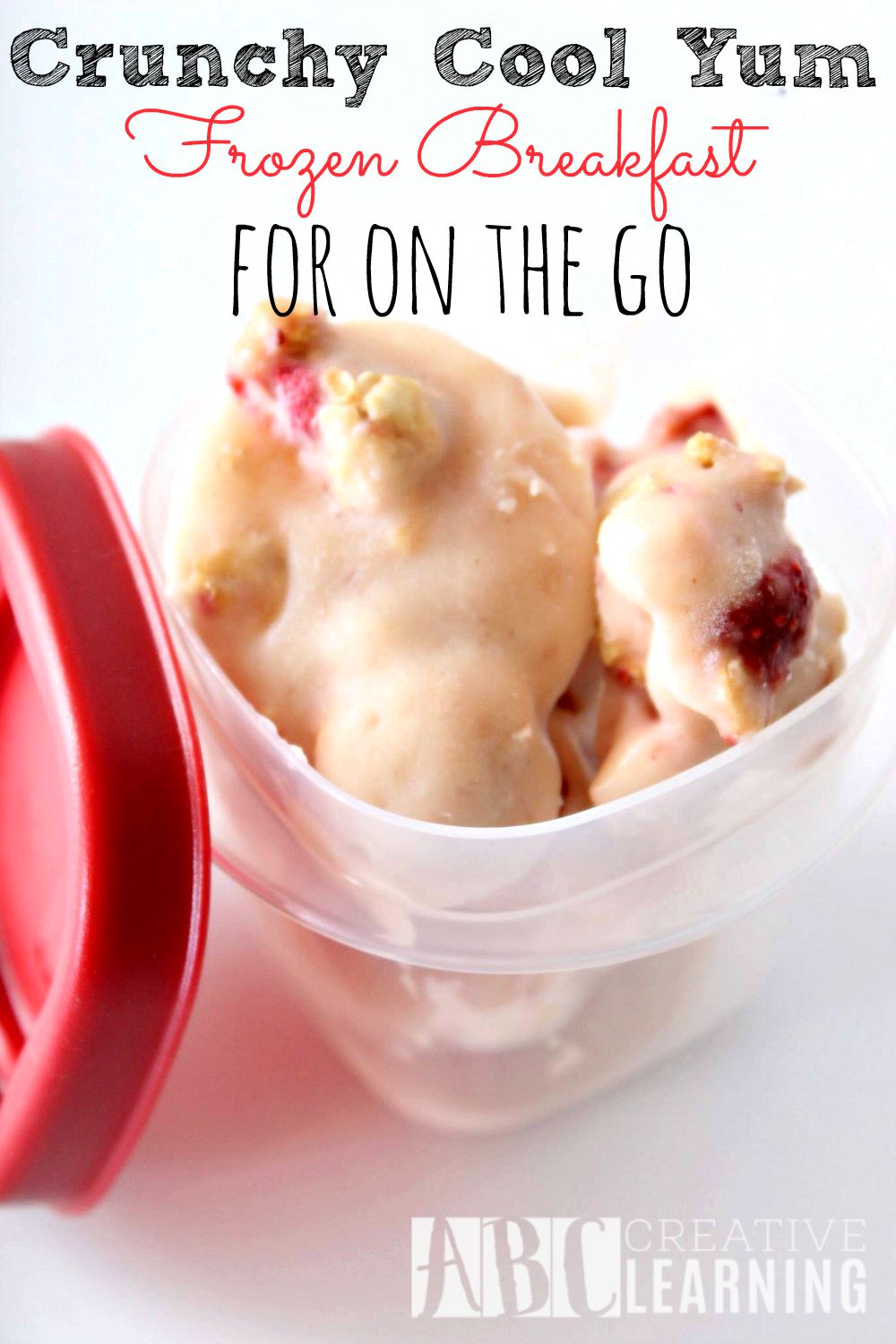 As easy as that! I don't know about you, but I can sure use a frozen treat first thing in the morning! My girls couldn't believe their eyes when I ran out the door with a frozen treat in my hand on my way to my Zumba class! They really couldn't believe that they couldn't have one of their frozen treats for breakfast!
Just think – Crunchy. Cool. Yum. Perfectly satisfying and delicious!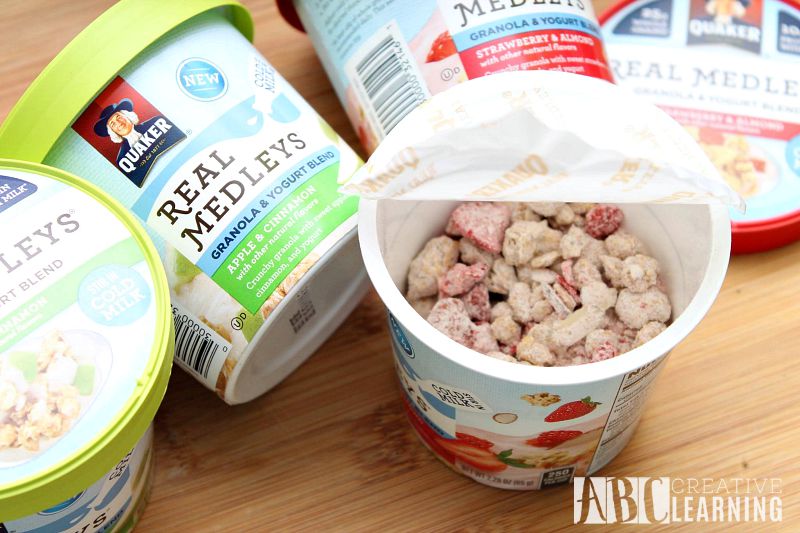 You can also learn more about information and tutorials about Quaker® Real Medleys® Yogurt Cups by download the Blippar app from your Apple or Android store by scanning your package.
Make sure to also follow along Facebook, Twitter, Youtube and Pinterest for new recipes and products!

You Are Also Going To Love:
If you loved this Crunchy Cool Frozen Breakfast Recipe, then you will also love the following recipes I have put together for you:
Which flavor can you not wait to try?