Here's a great Holiday Craft to do with your little one's!  I love that you can hang them in your home and it adds a special touch to the Christmas and Holiday decorations!
Supplies Needed:
White Craft Paper or Finger Paint Paper
Red Paint
Green Paint
Glitter Paint, Pom Poms, or Buttons
Paint Brushes
String and Tape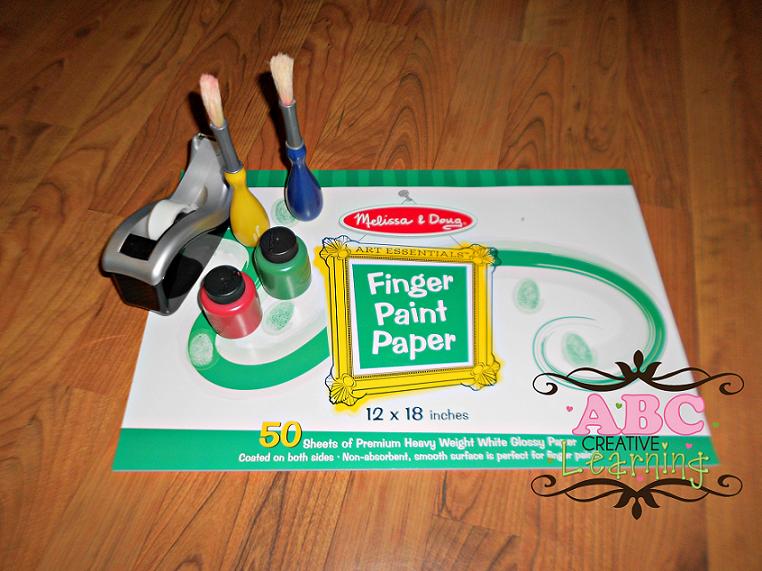 I wanted to make a large Christmas Handprint Wreath for each of the girls, so I took two sheets of Finger Paint Paper and taped together on the back to create a large sheet.  I then drew a large circle on the paper so that the girls had a guide to follow along as they handprinted on the paper.  Paint your child's hand with the green paint and using the circle as a guide have them handprint.  Add more green paint about every 3-4 prints.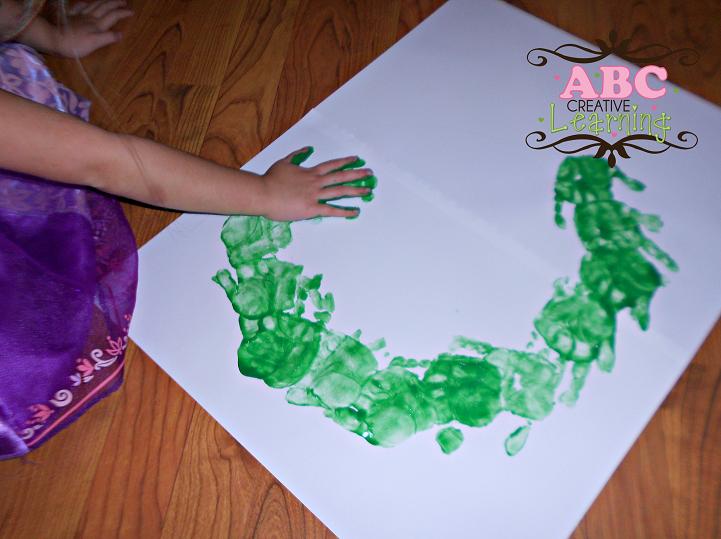 Have your child wash their hands and dry them completely.  Now, with the red paint create the illusion of a bow hanging down from the bottom of the wreath.  Again, if it's easier to draw the lines down with a pencil to help guide your child go right ahead.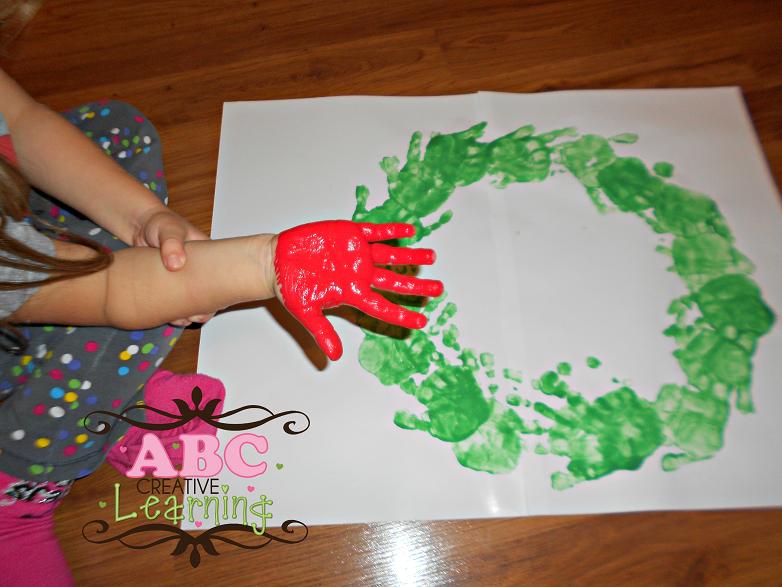 To decorate the wreath you can add pom-poms, buttons, or glitter dots.  The girls love glitter, so they wanted to add red and gold glitter dots to their wreaths.  Once the wreath has dried have your child write their name or if they can't write their name for them in the middle of the wreath.  To hang the wreath just turn it around fold the top of the paper down about an inch.  Run a piece of string through the folded area and tape the down.  Now your child is ready to hang their beautiful wreath for everyone to enjoy!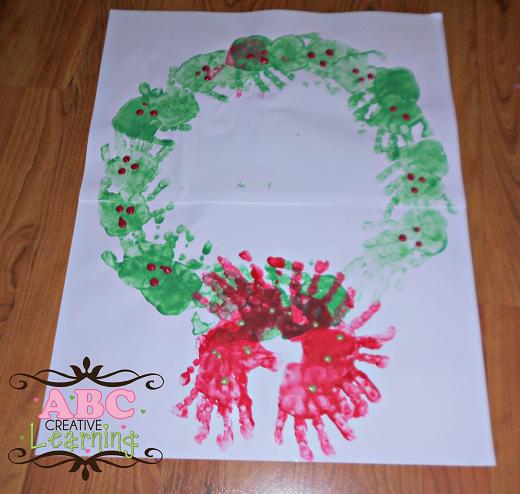 Do you make crafts with your children and hang up as decorations?