Thanksgiving is one of my favorite holidays to spend with my family, but it's important to learn how to Celebrate Thanksgiving On A Budget. It can become a costly holiday with tons of food, decorations, and family arriving. I've gathered up a few ideas that will help make your Thanksgiving wonderful and low budget.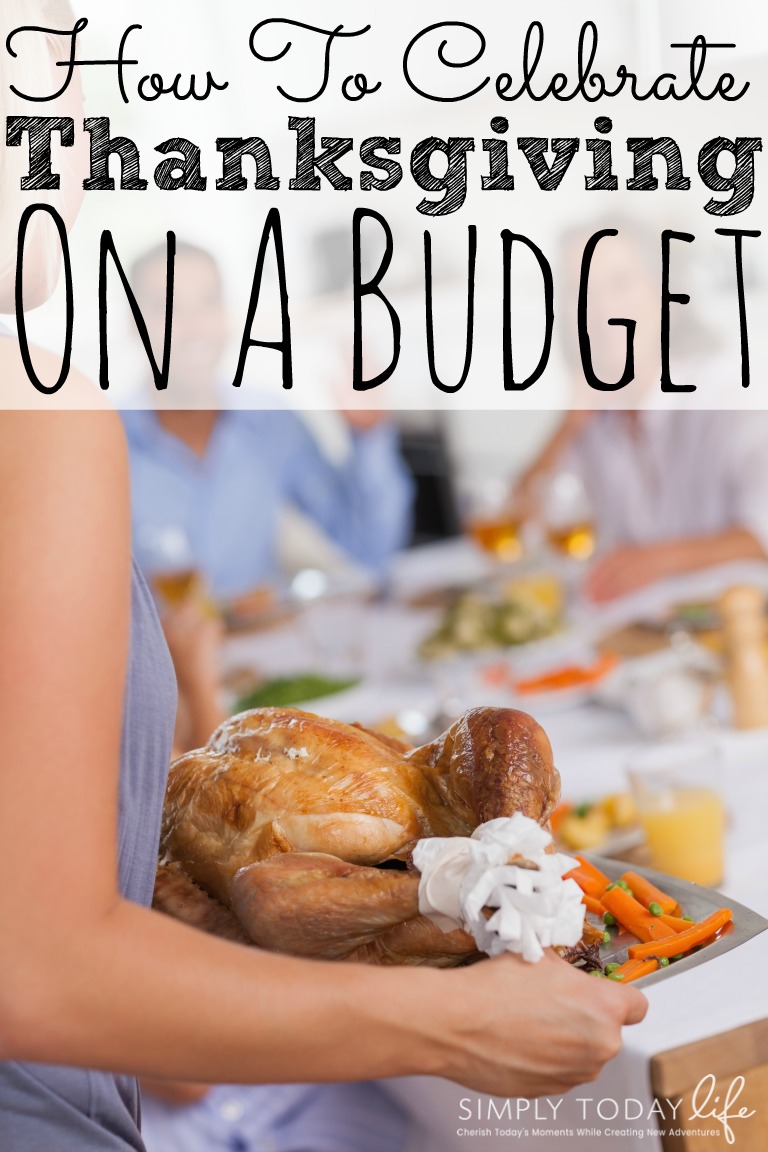 How To Celebrate Thanksgiving On A Budget
Being thankful and teaching children to be thankful for even the little things is so easy with Thanksgiving. It brings us together with our friends and family as a day to celebrate good things in our lives. Sometimes, it can be tough to find something to be thankful for in our daily life. So, having a day set aside to consider our life, family and blessings are important for renewing our outlook of thankfulness. Using this day to teach our children to be thankful no matter what the circumstances is also a big part of Thanksgiving for our family. These tips will make it easier to manage the celebrations financially.
Limit who you invite to your meal
A small intimate gathering means less food budget to worry about. While you may want to make your home open to anyone if your budget is low, limiting your invite list can make it more cost efficient. For many, this could mean just having Thanksgiving for your immediate family. For others, it may mean opening your home to only a few friends instead of the larger group you typically invite.
Do a non-traditional meal
If you don't want to limit your invitations, host a non-traditional meal. Skip the classic turkey and fixings. Instead, go for something lower in costs like pasta, tacos, or even chili. These dishes can go a long way without the high cost of turkey and sides that are traditional for the holiday. Some even order in pizza since you can find so many low-cost deals these days that make it affordable to feed a lot of people.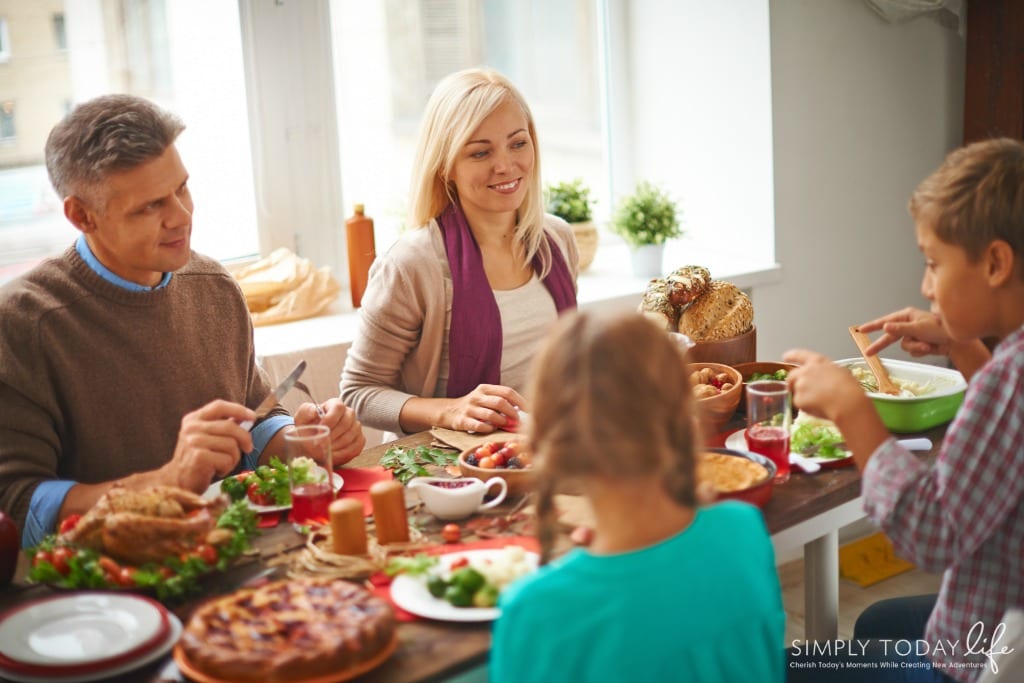 Host a potluck
Another great way to keep the guest list without spending as much is to host a potluck. This is what we usually do no matter who is hosting Thanksgiving. If you provide the main dish others can bring all of the sides, desserts, and drinks. It's a great way to experience other families favorite dishes, as well as keep your budget low. I recommend sending out a list of options to your guests and making sure a variety of foods are covered. This can make it much easier for you to prepare as well. Being able to only worry about one or two dishes means you can enjoy company much easier. Personally, I think it's so much more fun when everyone pitches in different recipes!
Decorate with natural elements
Decorating your home for your Thanksgiving celebration is super easy to do on a budget. Nature provides more than enough to create wreaths, centerpieces, and more. Grab a few pumpkins, pine cones, nuts, branches, and twigs to create unique seasonal ideas that look beautiful. Cover your mantle with branches and add some pumpkins or pinecones as accents. Grab neutral colored candles to create a nice centerpiece surrounded by fun elements you've gathered.
Better yet, get the kids crafting and allow them to be a part of all the Thanksgiving festivities. They will love being able to help and displaying their art for all to see.

Creating a Thanksgiving day celebration on a budget is easy for any family to manage. No matter what your financial situation, you can give thanks easily with these tips that keep you in a budget and allow you to celebrate with your friends and family.
You Are Also Going To Love:
If you loved How To Celebrate Thanksgiving On A Budget, then you will also love the following budgeting articles I have put together for you:
How do you keep Thanksgiving on a budget?