Summer is hands down my favorite season, but fall isn't far behind. At the end of every summer, there is a small part of me eager to watch the leaves change color and take in the crisp fall air. Fall is officially here and in full swing, and some of you may be looking for ways to enjoy fall without going broke. here are 5 Ways To Enjoy Fall With Your Kids Without Going Broke!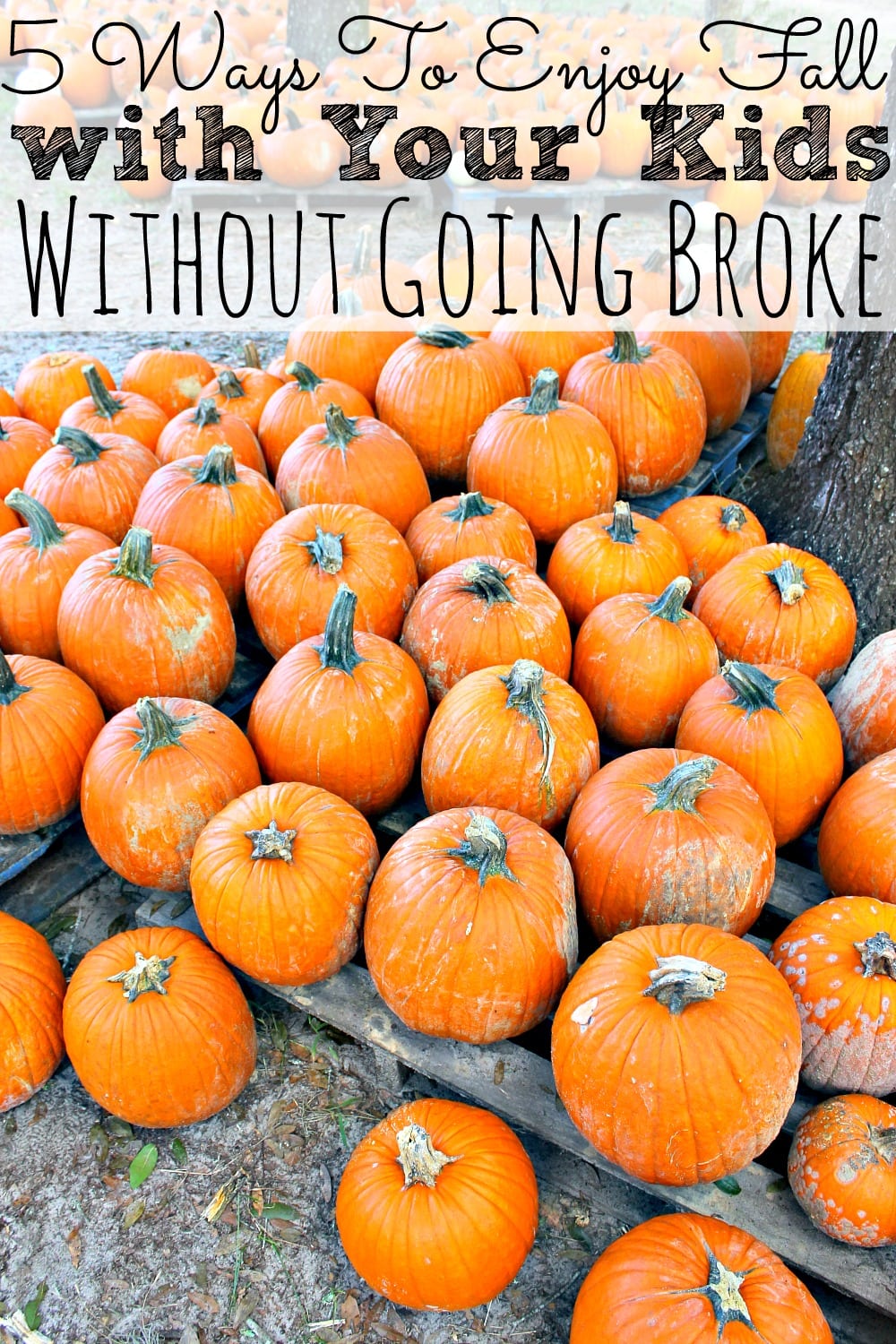 5 Ways To Enjoy Fall With Your Kids Without Going Broke
Fall is almost here, that means time to spend cooler weathers outdoors with the family. Try some of these Fall activities with your kids without having to worry about going broke.
Visit a Pumpkin Patch
If you are already considering purchasing a pumpkin anyway, why not make an event out of it! Visiting a pumpkin patch can be a great way to keep your budget in check, and enjoy fall with your kids. Some pumpkin patches may have activities such as hayrides which might involve a charge, so be sure to check in advance.
Go Apple Picking
Apple picking is a fun way to get outdoors. Visit a nearby orchard and pick your own apples! Many orchards let you eat as many as you pick, and purchase what you want to take with you. Use your apples and bake a pie, or even make candy apples.
Roast Pumpkin Seeds
After carving your pumpkins, save the seeds! There are hundreds of recipes on pinterest for roasted pumpkin seeds, most of which involve ingredients from your home. This is a great way to cook with your child.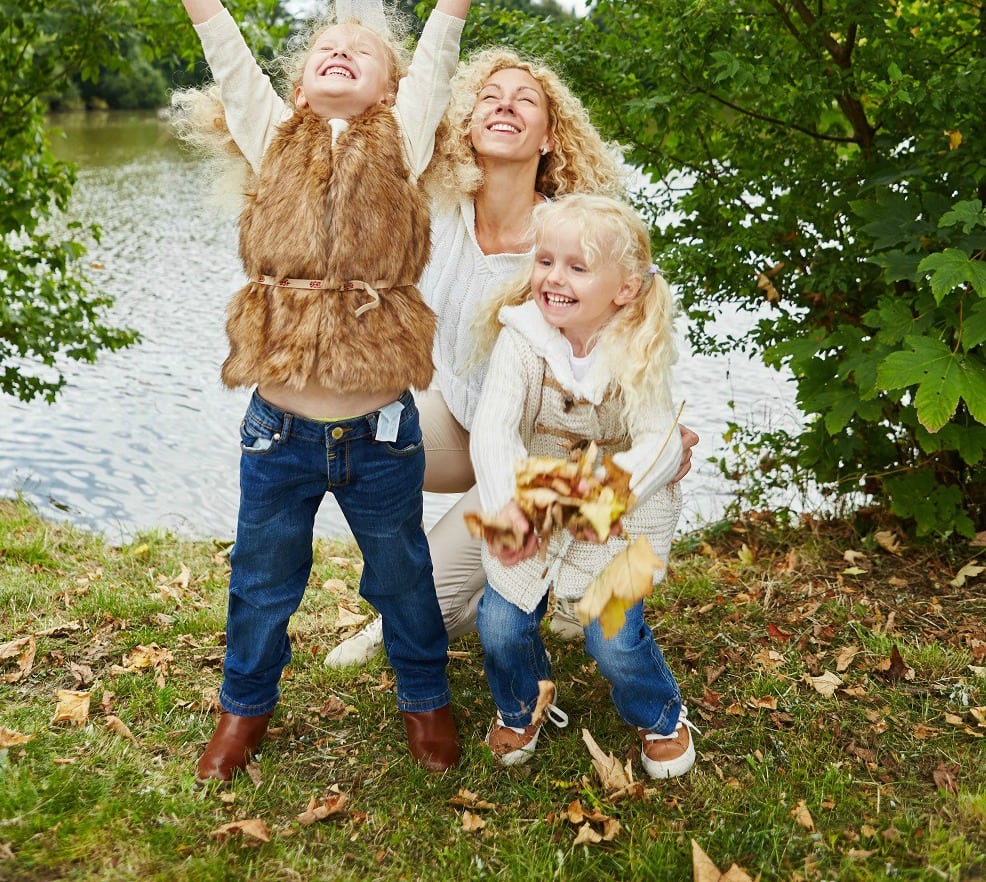 Jump in a Pile of Leaves
This is probably one of the most underrated fall activities out there. I will have you know, at 19 years old I was still jumping in leaf piles at my parent's house. If you don't have a yard with trees, go to a local park. Just be prepared to rake up your own pile, don't disturb any groundskeepers doing their job.
Watch Halloween Movies
There are tons of great Halloween and fall themed movies out there. Make a warm and toasty beverage and enjoy one of these 12 family friendly Halloween movies.
You Are Also Going To Love:
If you like these ideas on Enjoying Fall with the kids without going broke, then you will also love the following Fall activities I have put together for you:
What are you doing with your children this fall?

SaveSave
SaveSave