Halloween is a favorite fun holiday to celebrate with your family. This year, we are going to help you learn how to celebrate Halloween On A Budget! You don't have to spend hundreds of dollars on decorations, events, or costumes. Instead, you can use so much of what you already have on hand to create a fun-filled holiday that everyone will love! Post contains affiliate links.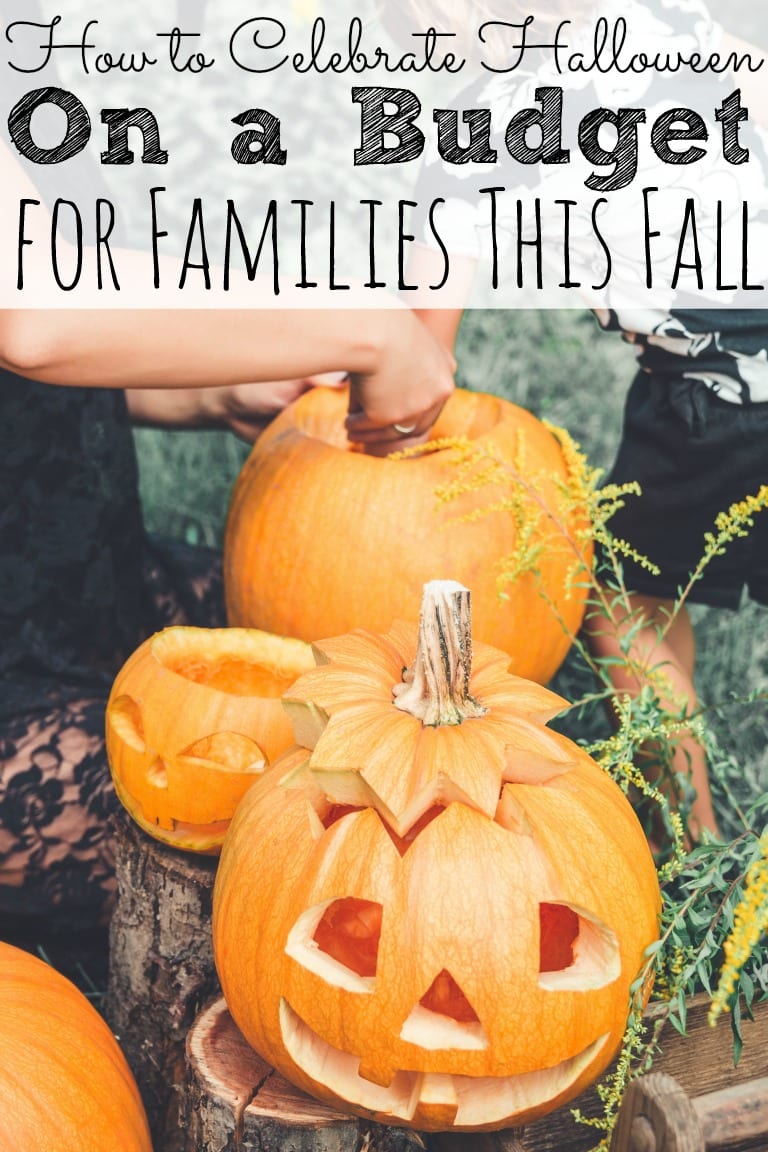 How To Celebrate Halloween On A Budget
Halloween is typically not a costly holiday, but it can still wreak havoc on a tight budget. Between buying candy, costumes, and decorations you can easily find your budget wrecked in no time. These tips will help you to make the holiday a fun time for everyone without killing the budget you have or creating debt.
Go to free events instead of giving out candy. The classic Halloween event of passing out candy to kids in your neighborhood can be a fun thing for families to do. It can, however, get pretty costly. If you buy enough candy to give each person a few pieces, you can easily spend much more than you would like.
Instead of giving out candy at your own home, simply volunteer at a local event. You can take your kids to the trunk or treat events, or you can volunteer at a location in your community to help hand out treats or direct traffic. You will still be spending time with kid and helping in your community, but the out of pocket cost will be lower. Plus, you'll be able to assist others who need the help for their event. It's a win-win situation.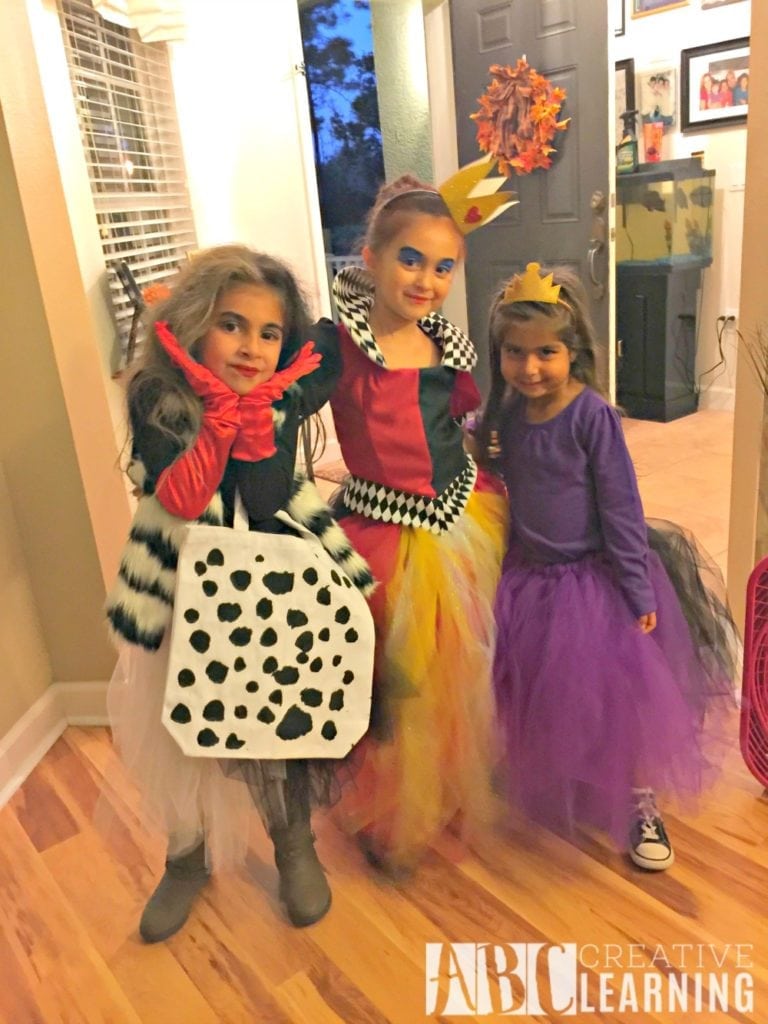 Make your own homemade costumes. Most of us go back to our closets to find something fun to wear for Halloween. You can in fact, make amazing costumes from things you already have on hand. At most, buying face paint or a wig is all you should do outside of raiding your closet, craft supplies, or kids dress up box. Check out Pinterest for amazing ideas on homemade costumes, and get creative. A cardboard box, wrapping paper, and ribbon are all it takes to create a Christmas gift costume idea. Almost everyone already has that on hand and can create it without any extra expense.
The costumes above my cousins and I made for our girls last year, just had to purchase a few pieces. My little cousin in the middle dressed up as the queen of hearts is completely homemade by my cousin. Check out these DIY costumes for boys and DIY costumes for girls.
Decorate with items you already have on hand. Halloween decorations can be really expensive. We have, however, come up with some great easy to use ideas that cost pretty much nothing. The great thing about Halloween is that decorating for this holiday is a bit messy. That means it is easier to manage with low costs.
Use black trash bags stuffed with leaves to create large spiders for your front yard.
Stuff a small area of a white trash bag and tie off to create the head of a ghost. Use markers to create eyes and a ghostly mouth. Hang from trees or your porch for simple ghosts.
Pumpkins can be placed around your home to decorate, then used to cook down for recipes later.
Carboard boxes can be cut into shapes of tombstones, painted, and stuck in your garden, yard, or around your home.
These tips for how to celebrate Halloween on a budget are ideal for any family that wants to have fun with this holiday, but has a limited budget. Even if you live paycheck to paycheck, these tips should work to help you make Halloween tons of fun for your entire family.
Your Are Also Going To Love:
If you love How to celebrate halloween on a budget, then you will also love the following articles I have put together for you:
How do you budget during Halloween?

SaveSave