Halloween creeps up on us every single year! Coming up with new costume ideas that aren't a total pain to make, well, that can be difficult. I shared some very cool girls halloween costumes, so I wanted to share a few awesome DIY Halloween Costumes for Boys that I thought you all would love, so check them out!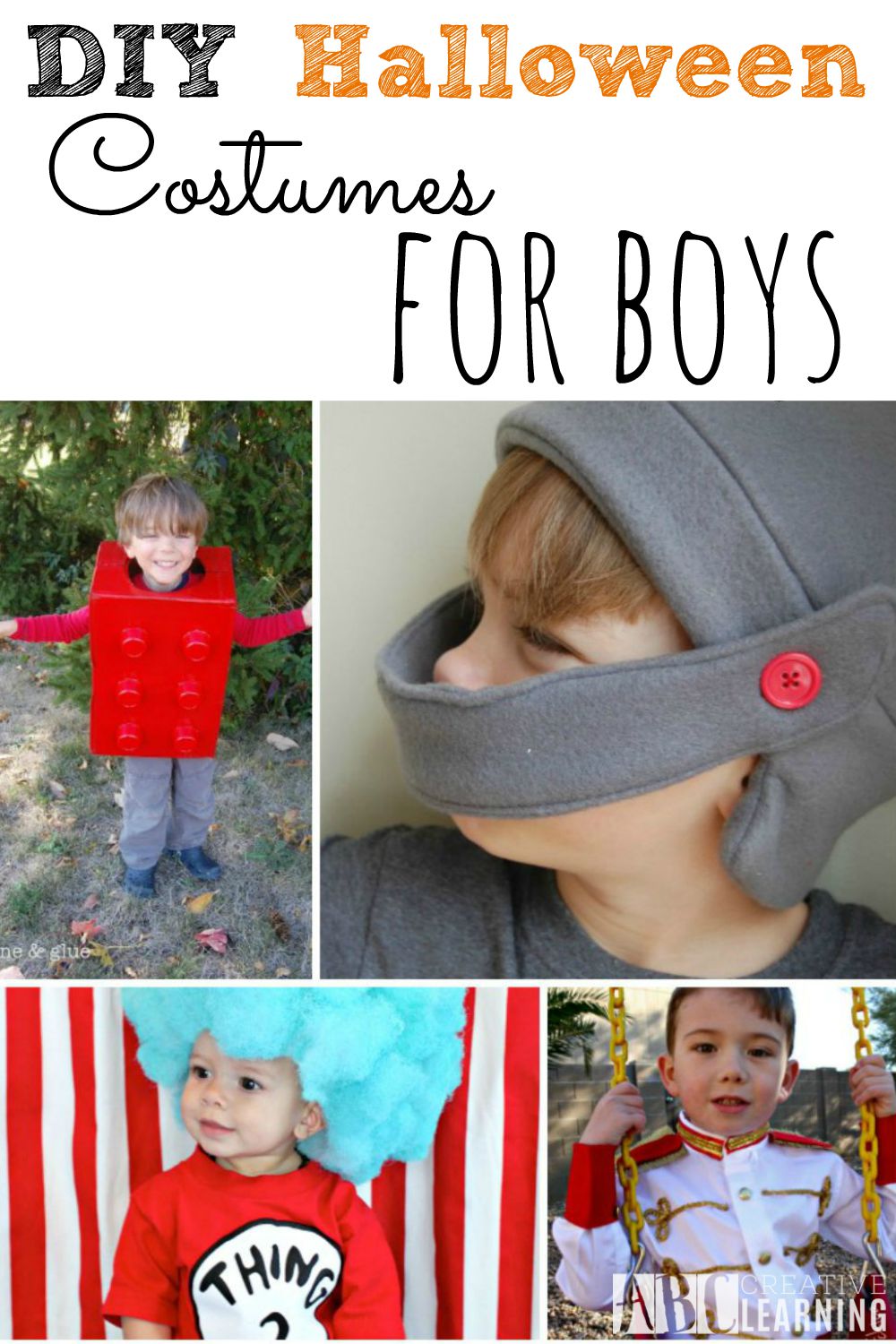 Costumes for Boys
1. LEGO Block Costume
2. No-Sew Prince Charming
3. Penny Costume – This one is a must see!
4. Thing 1 and Thing 2
5. MineCraft Steve Costume
6. Knight in Shining Felt Armor
7. Big Hero 6 Superhero Mask
8. Tin Man
9. Chip Bag Costume
10. Alien Boppers
11. Batman and Robin
12. Ninja Turtle Costume
13. Planet Halloween Costumes
14. Cardboard Dinosaur Costume
15. Dalmation from Paw Patrol
16. Vincent Van Gogh
17. No-Sew Bumble Bee
18. Easy Super Hero Costume
19. Lord Vampyre LEGO Costume
20. No-Sew Hamburger Costume
21. Flynn Rider from Tangled
22. Great White Shark
23. How to Train Your Dragon (dragon costume)
24. Aviator
25. No-Sew Pumpkin Costume
I hope that you found something on this list that your boys will love! I know how expensive costumes can be and sometimes the best option is making it yourself!
Looking for some more Halloween Inspiration? Make sure to follow my Halloween Family Fun Pinterest Board
Follow ABC Creative Learning's board Halloween Family Fun on Pinterest.


Have your boys decided what they will be for Halloween this year?