Disney has done it again and I will be heading to A Wrinkle In Time Movie Press Junket in LA in just a few days. I have been invited to cover the event and walk the red carpet. All time and space opinions are my own.
Disney has a list of amazing movies being released in 2018, but A Wrinkle In Time is on the top of many fans list. Not only movie fans, but die-hard book fans who know a good book when they read one. Especially when you have Emmy Award winner director Ava DuVernay behind all of the creativity.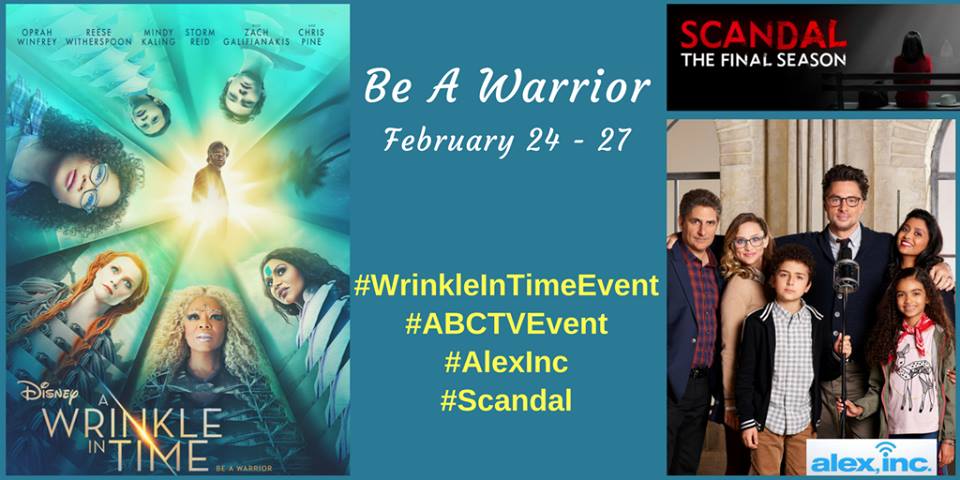 Finding The Tesseract In A Wrinkle In Time Movie Press Junket
Our A Wrinkle In Time adventure is filled with tons of fun and surprises. Including cast interviews and walking the red carpet with all the stars. We will also be attending and previewing new shows that will be airing on ABC TV in the upcoming months. Our adventures begin this Saturday, February 24th, so make sure to follow along on Twitter and Instagram to keep up with all the fun.
A Wrinkle In Time Movie Screening
We will be one of the first lucky ones to screen A Wrinkle In Time early. Upon our arrival to LA, we will be heading to watch an early screening of the magnificent Disney A Wrinkle In Time. Just in time to get ready for our early morning cast interviews the next day. So, who will we be interviewing?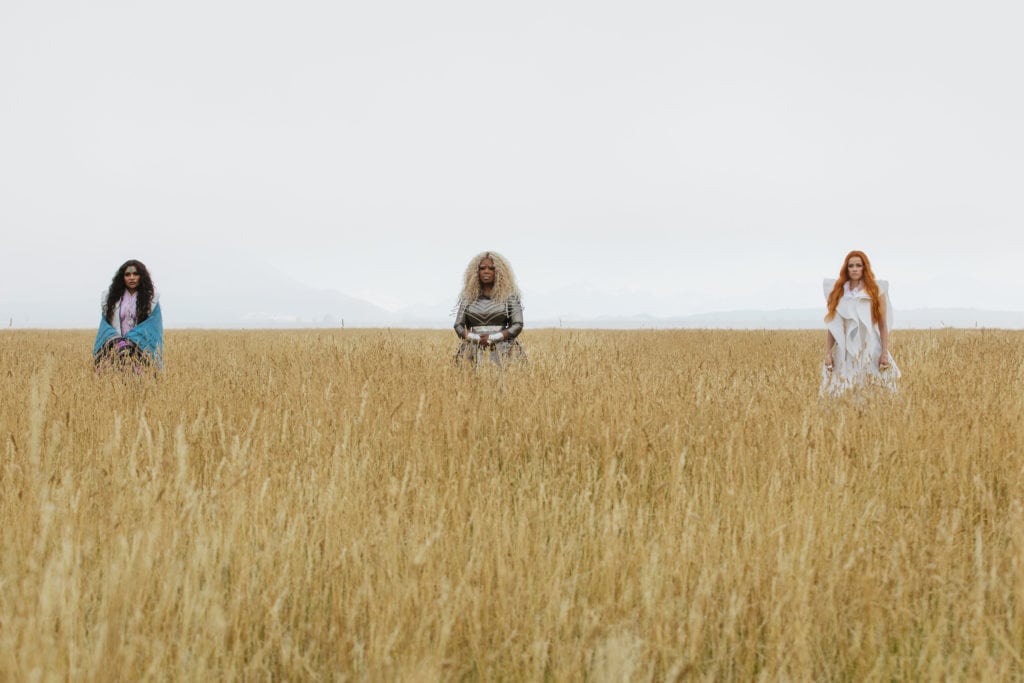 A Wrinkle In Time Interviews
We have an amazing list of cast interviews ahead on our second day. I never in my wildest dreams would have ever thought that I would be in a room with these amazing ladies. My oldest daughter is beyond excited to hear all about when I get back home. Check out this list of interviews!
Oprah Winfrey ("Mrs. Which"), Reese Witherspoon ("Mrs. Whatsit") & Mindy Kaling ("Mrs. Who")
Storm Reid ("Meg Murry")
Gugu Mbatha-Raw ("Dr. Kate Murry")
Rowan Blanchard ("Veronica"), Levi Miller ("Calvin") & Deric McCabe ("Charles Wallace Murry")
Director Ava DuVernay
Screenwriter Jennifer Lee
Bellamy Young ("Camazotz Mom" in A WRINKLE IN TIME and "Mellie Grant" in "Scandal"
Costume Designer Paco Delgado
ABC TV Event Screenings and Interviews
Rise and shine for an early morning to check out some of ABC TV's newest shows for day two. We get to watch and interview some of the cast for each of the shows listed below. It's going to be a busy and exciting day.
Splitting Up Together
"Based on the Danish series, "Splitting Up Together" is the story of a couple (Jenna Fischer, "The Office," and Oliver Hudson, "Scream Queens") whose marriage is reignited by their divorce. Emily Kapnek ("Suburgatory") writes and serves as executive producer of this new comedy, along with Ellen DeGeneres.
The series stars Jenna Fischer as Lena, Oliver Hudson as Martin, Bobby Lee as Arthur, Diane Farr as Maya, Lindsay Price as Camille, Olivia Keville as Mae, Van Crosby as Mason and Sander Thomas as Milo.
Jeff Kleeman, Mette Heeno, Mie Andreasen and Hella Joof are also executive producers of SPLITTING UP TOGETHER, which is based on the original series created by Heeno. It is produced by A Very Good Production and Piece of Pie Productions in association with Warner Bros. Television. Dean Holland directed the pilot."
We are screening 3 full episodes of the show and interviews to follow.
Oliver Hudson ("Martin")
Lindsay Price ("Camille")
Executive Producer/Showrunner Emily Kapnek
Splitting Up Together (premiering Tues 3/27 at 9:30|8:30c after the premiere of "Roseanne")
Deception
"When his career is ruined by scandal, superstar magician Cameron Black has only one place to turn to practice his art of deception, influence, and illusion – the FBI. Using every trick in the book and inventing new ones, he will help the government catch the world's most elusive criminals while staging the biggest illusions of his career. The series is from writer/executive producer Chris Fedak ("Chuck") and executive producers Greg Berlanti, Martin Gero and Sarah Schechter. Illusionist David Kwong ("Now You See Me") will co-produce.
"Deception" stars Jack Cutmore-Scott as Cameron Black, Ilfenesh Hadera as Kay Daniels, Lenora Crichlow as Dina Clark, Amaury Nolasco as Mike Alvarez, Justin Chon as Jordan Kwon, Laila Robins as FBI Agent Deakins and Vinnie Jones as Gunter Gustafsen.
The series is from Berlanti Productions and Quinn's House in association with Warner Bros. Television. "Deception" is directed by David Nutter, who is also executive producer."
We will be screening the first episode of the show Deception and interviews to follow.
Creator and Executive Producer Chris Fedak
Co-Producer David Kwong
Deception (premieres on Sunday, March 11, right after the premiere of American Idol)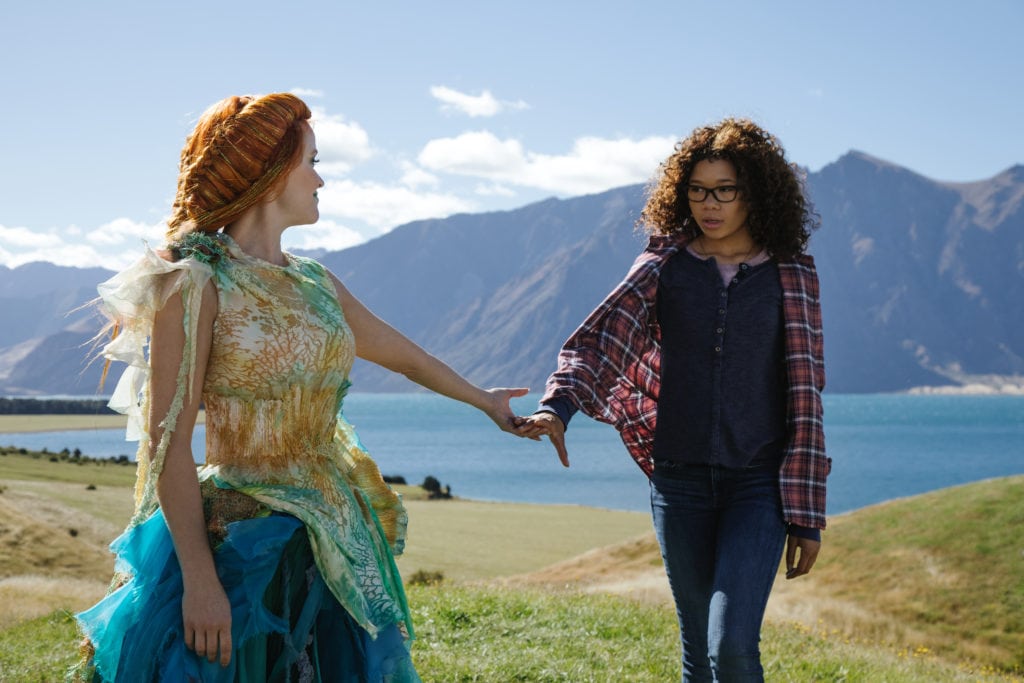 A Wrinkle In Time Red Carpet Premiere
Our day will end with an amazing experience walking the Red Carpet Premiere of A Wrinkle In Time. Make sure you keep an eye out for all the photos because you never know who we may bump into on the red carpet! Plus, we will get to experience the film for the second time, but this time with the cast.
A Wrinkle In Time in Theaters March 9th!
Scandal The Final Season (Thursdays from 9:00-10:00 p.m. ET)
More ABC TV Event Screenings and Interviews
Our last day of this phenomenal trip will end with screenings and interviews for more ABC shows coming this year.

For The People
"Set in the United States District Court for the Southern District of New York (a.k.a. "The Mother Court"), the new Shondaland series show follows six talented young lawyers working on opposite sides of the law and handling the most high-profile and high-stakes federal cases in the country.
Best friends Sandra Bell (Britt Robertson) and Allison Adams (Jasmin Savoy Brown) serve as public defenders alongside Jay Simmons (Wesam Keesh) and their boss, Federal Public Defender Jill Carlan (Hope Davis). They face off against prosecutors Seth Oliver (Ben Rappaport), Leonard Knox (Regé-Jean Page), Kate Littlejohn (Susannah Flood) and their supervisor, chief of the Criminal Division in the U.S. Attorney's Office, Roger Gunn (Ben Shenkman). Our lawyers are joined by Judge Nicholas Byrne (Vondie Curtis-Hall), who rules on some of the court's most controversial cases, and Tina Krissman (Anna Deavere Smith), the formidable clerk of Court who keeps everyone in line.
These young lawyers will be put to the test both personally and professionally as their lives intersect in and out of America's most prestigious trial court.
"For The People" stars Britt Robertson as Sandra Bell, Jasmin Savoy Brown as Allison Adams, Ben Rappaport as Seth Oliver, Susannah Flood as Kate Littlejohn, Wesam Keesh as Jay Simmons, Regé-Jean Page as Leonard Knox, Ben Shenkman as Roger Gunn, Hope Davis as Jill Carlan, Vondie Curtis-Hall as Judge Nicholas Byrne and Anna Deavere Smith as Tina Krissman."
We will be screening the first episode of For The People followed with interviews.
Jasmin Savoy Brown ("Allison Adams")
Susannah Flood ("Kate Littlejohn")
Wesam Keesh ("Jay Simmons")
For The People (series premiere Tuesday, March 13 at 10|9c)
Alex Inc.
"Based on the podcast StartUp, Alex Schuman (Zach Braff, "Scrubs") is a brilliant radio journalist, husband and father of two who is about to do something crazy – quit his job and start his own company. He quickly discovers it's going to be a lot harder than he thought. Zach Braff stars direct and is executive producer with Matt Tarses ("Scrubs") and Davis Entertainment ("Dr. Ken," "Blacklist").
Matt Tarses is the writer and executive producer. Zach Braff is the director and executive producer. John Davis and John Fox are executive producers of the series, from Davis Entertainment, as are Alex Blumberg, Chris Gilberti and Matt Lieber (Gimlet Media) in association with Sony Pictures Television and ABC Studios."
Screening the first two episodes of Alex Inc. with interviews to follow.
Zach Braff ("Alex Schuman")
Tiya Sircar ("Rooni Shuman")
Executive Producer Matt Tarses
Alex, Inc. (Premieres on March 28th)

Well, there you have it! It's going to be an amazing trip with some special interviews. Make sure to follow along on social media as we bring you all the fun straight from LA and Disney!
If you have any questions for anyone we are interviewing please feel free to email me or leave a comment below with your question. Hope you follow along!
You Are Also Going To Love:
If you love learning about my upcoming Wrinkle In Time Press Event, then you will also love the following Movie articles and events I have put together for you:
Are you excited to see A Wrinkle In Time on the big screen?

SaveSaveSaveSave