To say that Beauty and the Beast has been the most anticipated movie of the year is an understatement. I'm just glad Disney decided to share this live action remake early on in the year as not to make us wait. For all those Disney fans out there, Beauty and the Beast now playing in theaters. So, what are you waiting for? Oh, and you better buy those tickets ahead of time, because theaters are selling out fast!
I was invited as press for an early screening of Beauty and the Beast.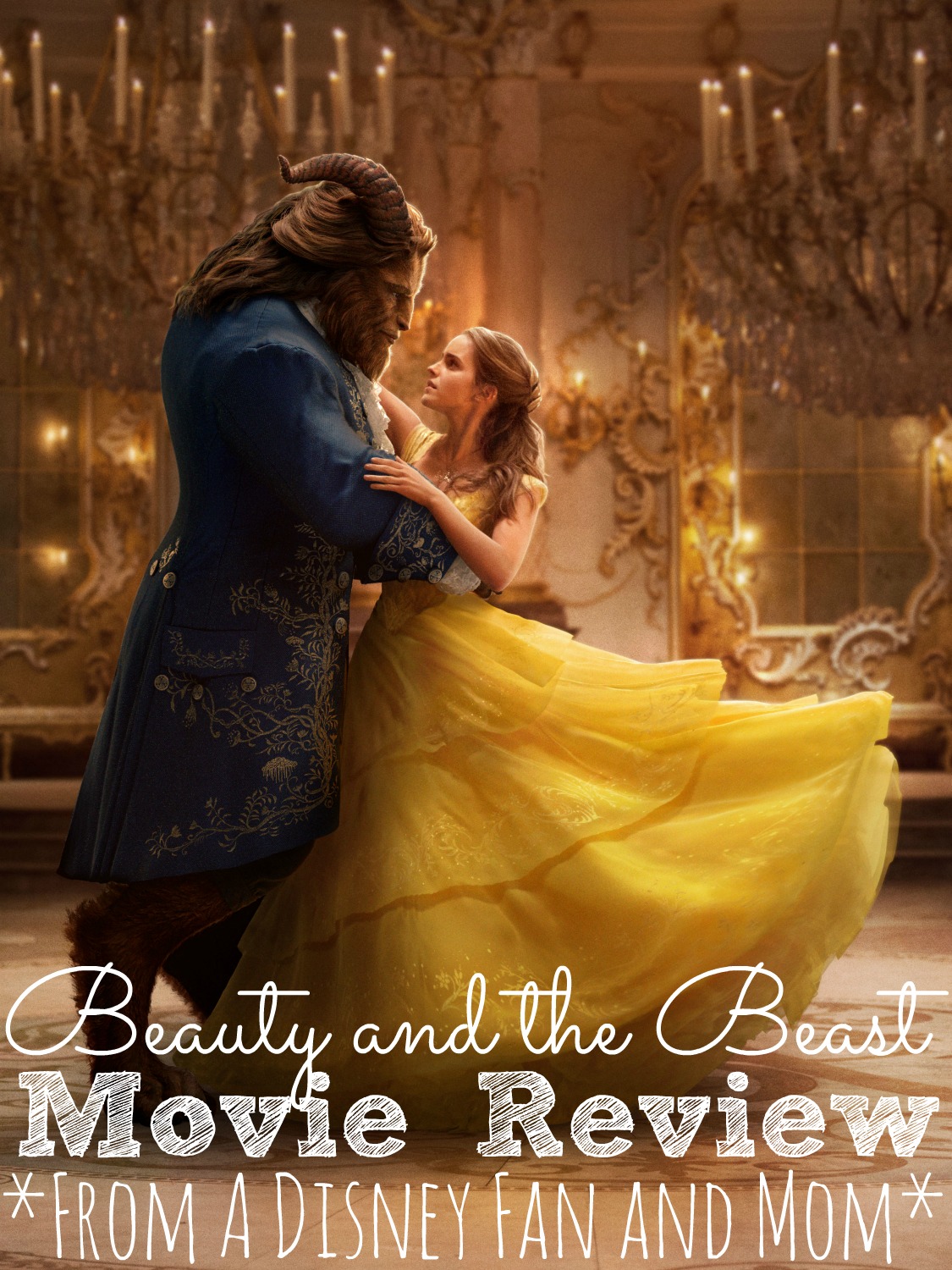 Beauty and the Beast Movie Review #BeOurGuest
My cousin and I went to see the film together for an early screening. It's something we had already planned on as soon as we found out of Disney's newest live action remake. This is our childhood movie. I took my daughters later in the week. As soon as the movie started my cousin and I behaved as giddy as two little girls on Christmas morning. I promised myself I wasn't going to sing out loud and oh man that was hard. I will admit. All I wanted to do was belt out every song, which by the way I know every… single… lyric… to… every… single… song! I know what's going to happen and I know what the characters are going to say. Yes, I am that Beauty and the Beast fan and so is my cousin!
I know that some Beauty and the Beast fans have had their doubts, but I didn't. Disney knows what they are doing and I thought the cast was amazingly chosen even before I saw the movie. So, if you have questions about the movie like is it scary for kids (we all know what scene I'm talking about)? Is it as diverse as some say it is (and you know what I mean by that)? Is Emma Watson the perfect Belle (and oh boy did I get into arguments with people about this one)? Did Disney really live up to their original Beauty and the Beast version? I have all the answers for you today! This has to be my favorite movie review post thus far!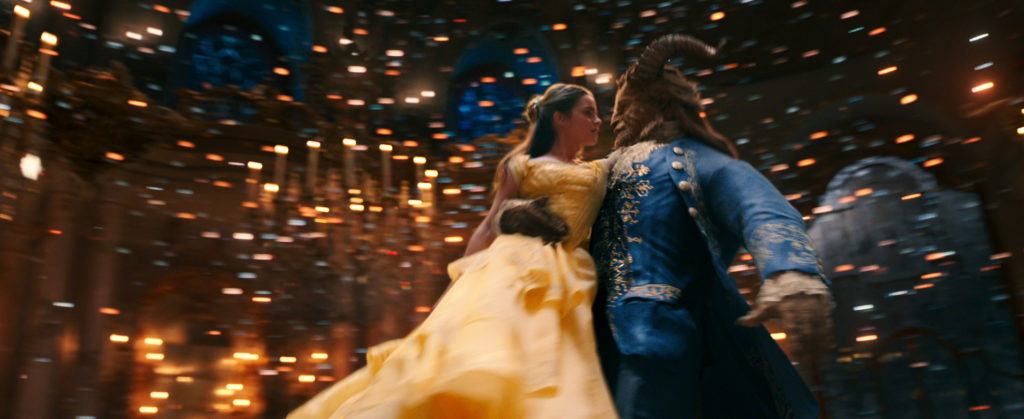 The Storyline
We all know the amazing story of Beauty and the Beast and Disney really stays quite true to the original when it came to this. I'm glad that Disney finally added some of the original fairy tale story lines into the movie from Jeanne-Marie LePrince de Beaumont, which is not shown in the original. This is how we find out why Maurice was actually captured in the Beast's castle. We also find out what happens to Belle's mom. Which Disney, I have to applaud you for that, because I'm sure all Disney fans out there really wanted to know what happened to her. Especially since we don't get much information about the moms of other Disney princesses. Though, don't call Belle a princess. I consider her an intelligent, ambitious, strong, and loving character. Definitely a character I want my girls to look up to as a powerful female figure. You will see that in this version of Disney's Belle, she wants more than just a "provincial life", this Belle is more ambitious than the original and I loved it!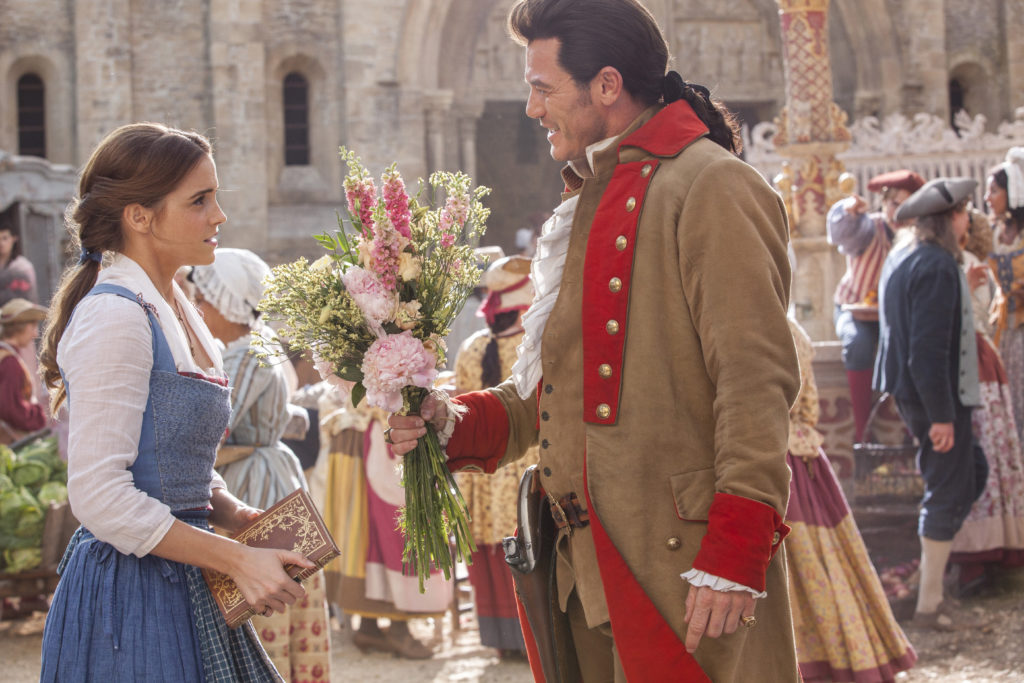 We also really get in depth with the Beast and learn more about his history as well. Giving us answers as to why he turned out the way he did and what happened to his mother. I loved the fact we look into the Beast a bit more, showing a more human side of him. Remember, he is a Beast and as the years have passed by his Beast side does begin to take more of a form in his personality. That is until Belle arrives, nothing new, same as the original. Though this time we really take a look into his soul, making his solo performance (new song here) the most heart tugging in the movie (get those tissues ready). We really see the human side of him and the love that he has for Belle.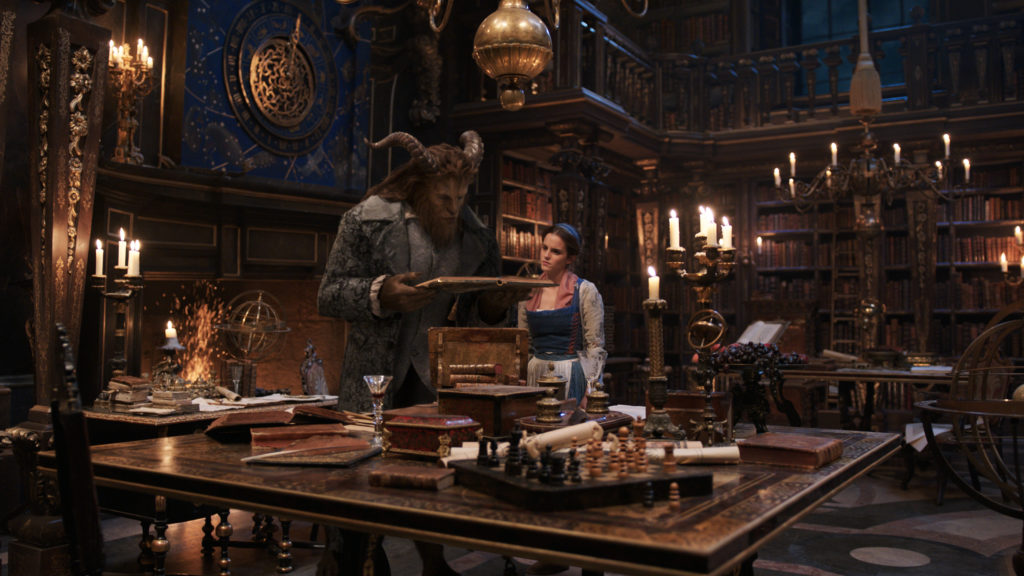 We all know that Beauty and the Beast is a love story between a young woman and a beast, but it's really more than that type of love story. Disney really shows us the love between a daughter and her parents, the love between friends (think about it, why would Mrs. Potts and the other characters stay if they didn't love the Beast "prince"?), love between Belle and the Beast, and the love of showing who you are as a person. I don't mean to bring up any of the negatives that have been surrounding our world now, but honestly, love is love! When you see these characters come to life on the big screen, it really should open the eyes to others into what love really is, happiness, because that's all it is! Being happy with who you are, who you surround yourself with, and who you choose to live your life with. I absolutely admire Disney for adding all of these elements into such a classic.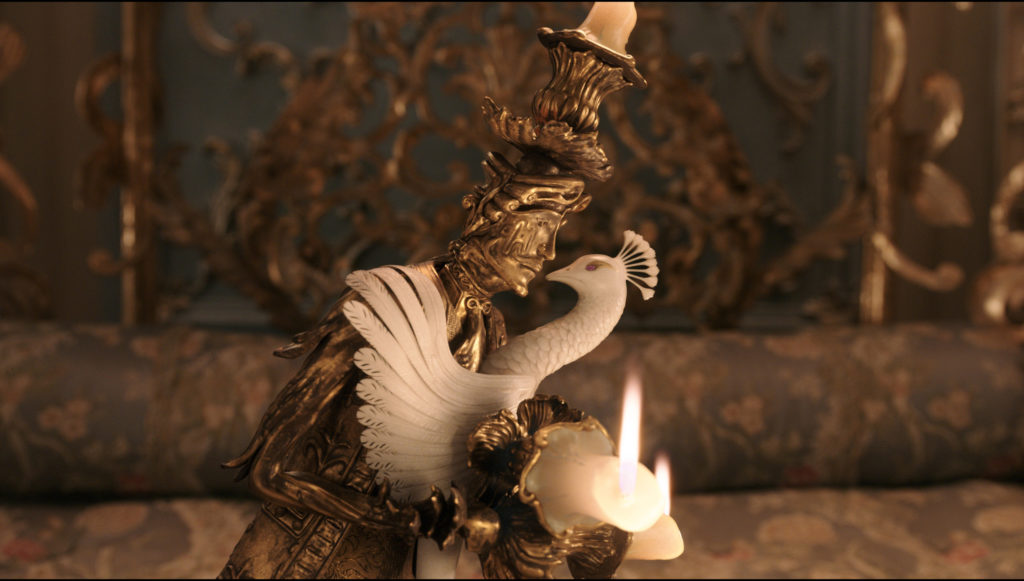 Okay, I digress a bit, but it had to be said. To answer a question a few people have asked me. Is there a "gay" scene or character in the movie? Well, Lefou is no different than he is in the original. Other, then the fact that he shows his feelings a bit more and finally finds someone who appreciates him at the end. At least that's what I'm telling myself and hoping for him at the end. Gaston didn't see his special qualities or anyone's for that matter. Come on people, it's 2017, and we should be able to show love in any form! Whether, it's a Beast and his Beauty, a candlestick and his duster, or the love of a father for his daughter! Bravo Disney!
By the way, my girls or niece didn't ask about it and they thought (small spoiler) it was funny when one of the "bad" characters (as they described him) ends up dressed up in a dress and finally smiles! See he ends up happy!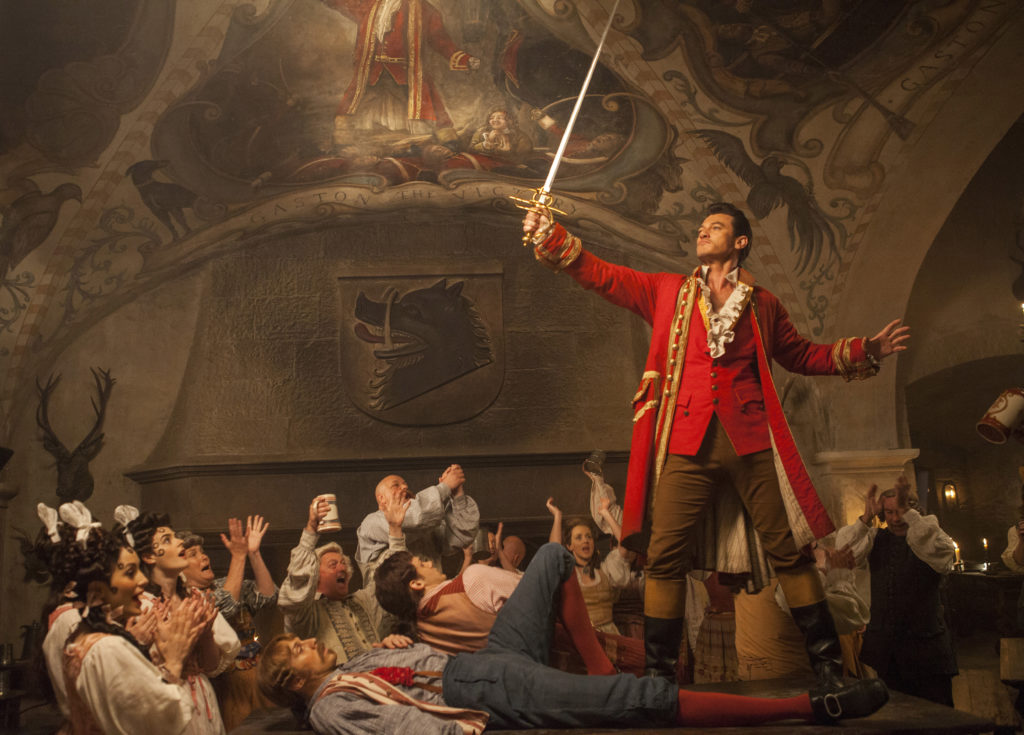 The Songs
So… Hard… To… Contain… Myself!!! Seriously, I sang every single song under my breath to not bother anyone during the scenes. All I wanted to do was stand up and belt out every song. Funny thing is I know that if I had done so, everyone would have sung along with me. Yes! I know that everyone in the theater was singing under their breath! You can see lips moving along with each word Belle or the Beast sung! There are a few new songs added into the movie, they just make it that much more perfect! Really, adding to the story. Again, just watch for the Beast's new solo song right after Belle leaves to see her father (no spoiler, just like the original). That song just really allows us to feel how he feels! LOVED it!!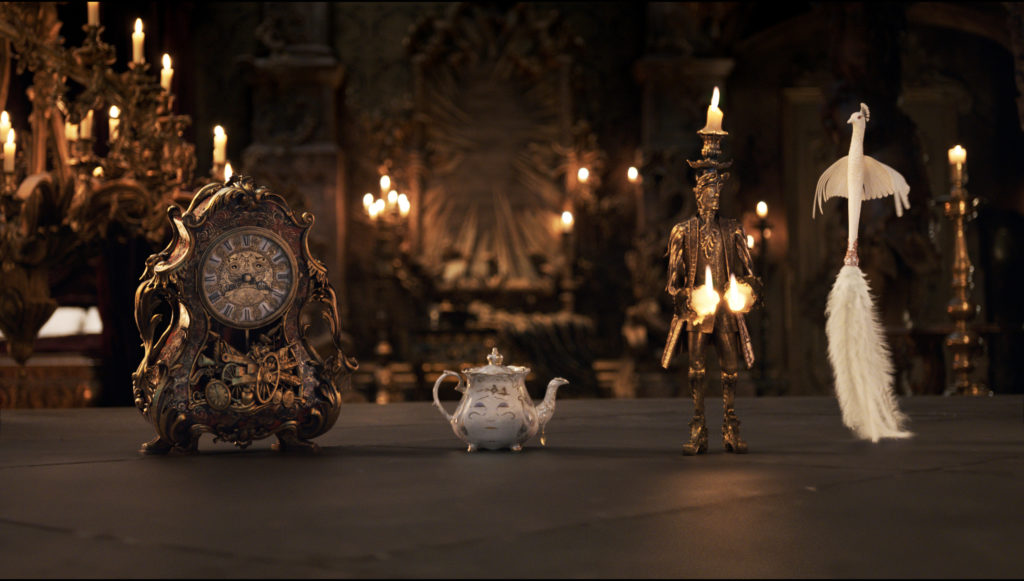 The Cinematography
As the years go by I feel as Disney really wants to create even better movies as the ones before. I have to say that our favorite scenes from the original Beauty and the Beast movie really come to life in this live-action version of it. The castle is absolutely breathtaking, even when we are looking at it before the Beasts transformation. The CGI (computer-generated imagery) used in the film is fantastic, making animals such as the wolves and the Beast seem so real.
There are a few scenes where they do a close up of Dan Stevens as the Beast and you can't but just stare at his face. Yes, the man is dreamy as it is, but you can see his features in the Beast.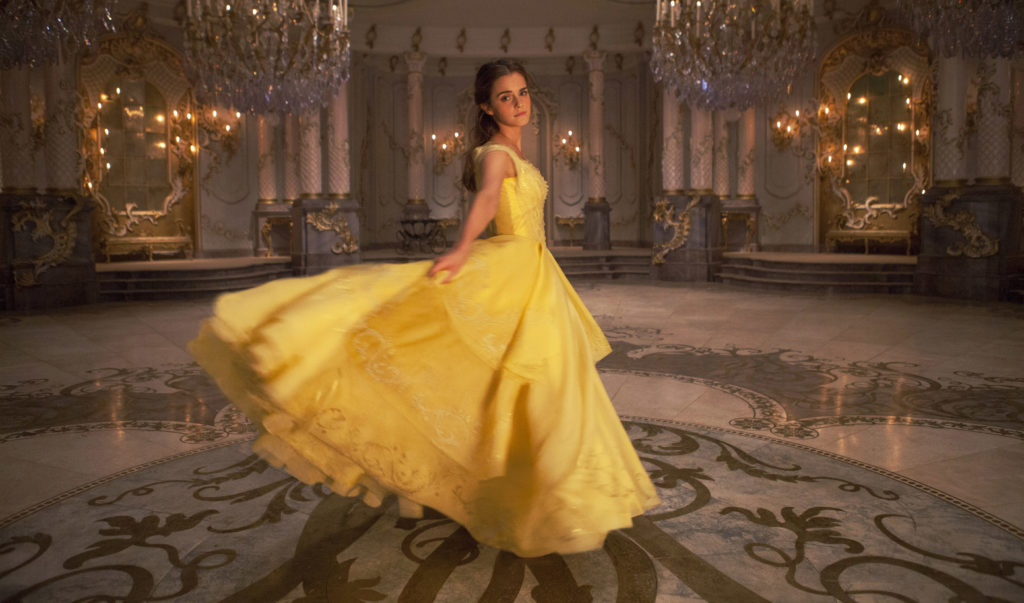 Emma Watson As Belle And The Entire Cast
I've heard a lot of opinions about Emma Watson starring as Belle. I don't know if it's because I'm such a huge fan of hers already (yes I am one of those Harry Potter fans) that I knew she was perfect for the role, but she really was! Actually, the entire cast was perfect! There is not one actor or actress that I could take out of the equation and it all come together as terrific as it is. This has to be Disney's perfection! Yes, I said it! It was PERFECTION and my favorite Disney movie thus far! Phew! That felt good to get out! BEST DISNEY MOVIE EVER!
Let's quickly go over the characters and actors!
Emma Watson as Belle: Strong, beautiful, and a role model for all girls! I have to say that Emma Watson is the perfect Belle. She really was made for this role. Her vocals are not the strongest of all the actors in the film, but oh boy, does she hold her own!
Dan Stevens as the Beast: Charming, an eye looker, and those vocals! Who knew he could sing like that! Seriously?! My favorite scene is the one with his solo and as a fan of Downton Abby, I was very happy with this casting! Plus, I really do think that he has an amazing presence on the big screen.
Luke Evans as Gaston: Again Charming, perfectly full of himself, and again vocals! I'm a fan of Luke Evans since watching him in The Hobbit (yes I'm a nerd) and he is definitely an actor who can mold himself to any character given to him.
Josh Gad as Lefou: Can I just say EEEEEEKK!! In the original Lefou is just Gaston's right-hand man, following him like a puppy. In this version, I love that he finally realizes his worth. I don't think anyone else could have pulled off Lefou the way Josh Gad did! Bravo!
The rest of the cast is truly amazing, we are talking Emma Thompson, Kevin Kline, Ewan McGregor, Ian McKellen, Audra McDonald, Stanley Tucci, and Gugu Mbatha-Raw. Simply the best cast!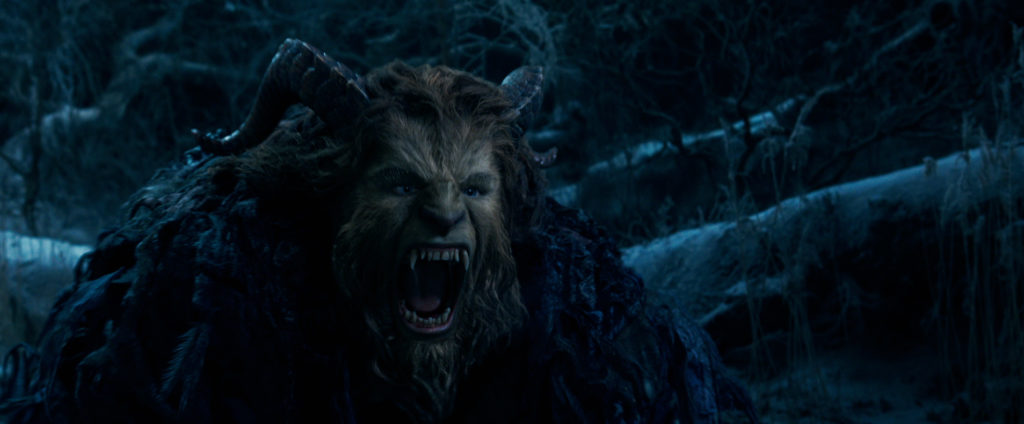 How Scary Is It For The Kids?
Okay, so if you have seen the original you know that there a few scenes that can be a bit scary for the young kiddos. The same scenes are in this Beauty and the Beast as well, the only difference is that they look much more real than the cartoon. Especially if watching in 3D. The CGI in the movie is superb, which also helps in everything looking that much more real. So yes, the wolf scene can be a bit scary for the young kiddos and also the ending scene with Gaston and the Beast. Just like the original, they battle it out, but instead of a dagger, they use a gun for the scene. My daughters and niece, who are 4, 5, and 7 were quite fine the entire time. The only time my 5-year-old daughter jumped was during the end scene when Gaston shoots the gun. It was quite loud and she didn't expect it. I asked her if she was scared of the wolves and she said no. So, there you go.
Two things that I did wanted to mention, one, there was another new scene where Gaston leaves Belle's father Maurice to be eaten by the wolves. Secondly, there is a scene in the original where Gaston falls to his death, but being that this is a live action film, it's a bit more realistic. Just a heads up.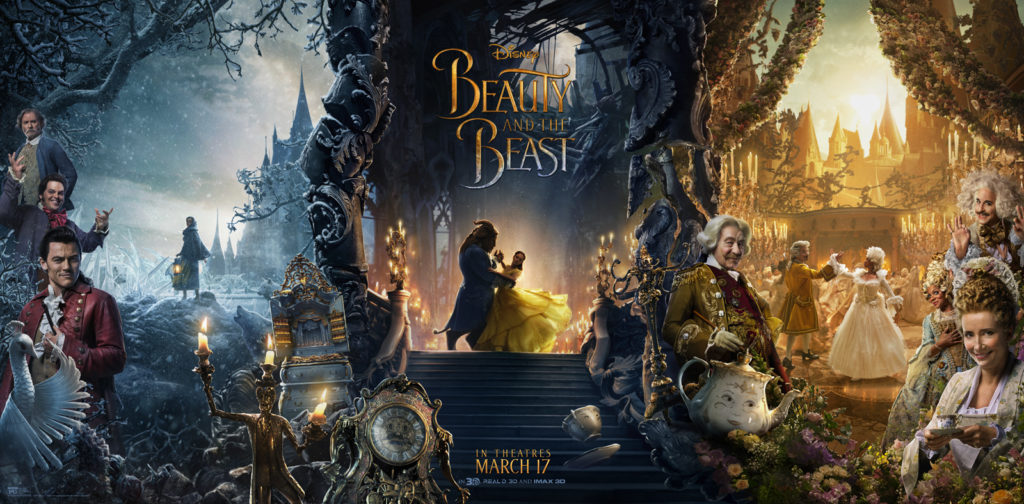 Go See Beauty and the Beast!
As you can see I'm a big fan of the cast and the film! So, check out the trailer below and head out to theaters! You do not want to miss one epic remake! Plus, here are a few NEW Free Printables to get the kiddos excited about seeing the movie!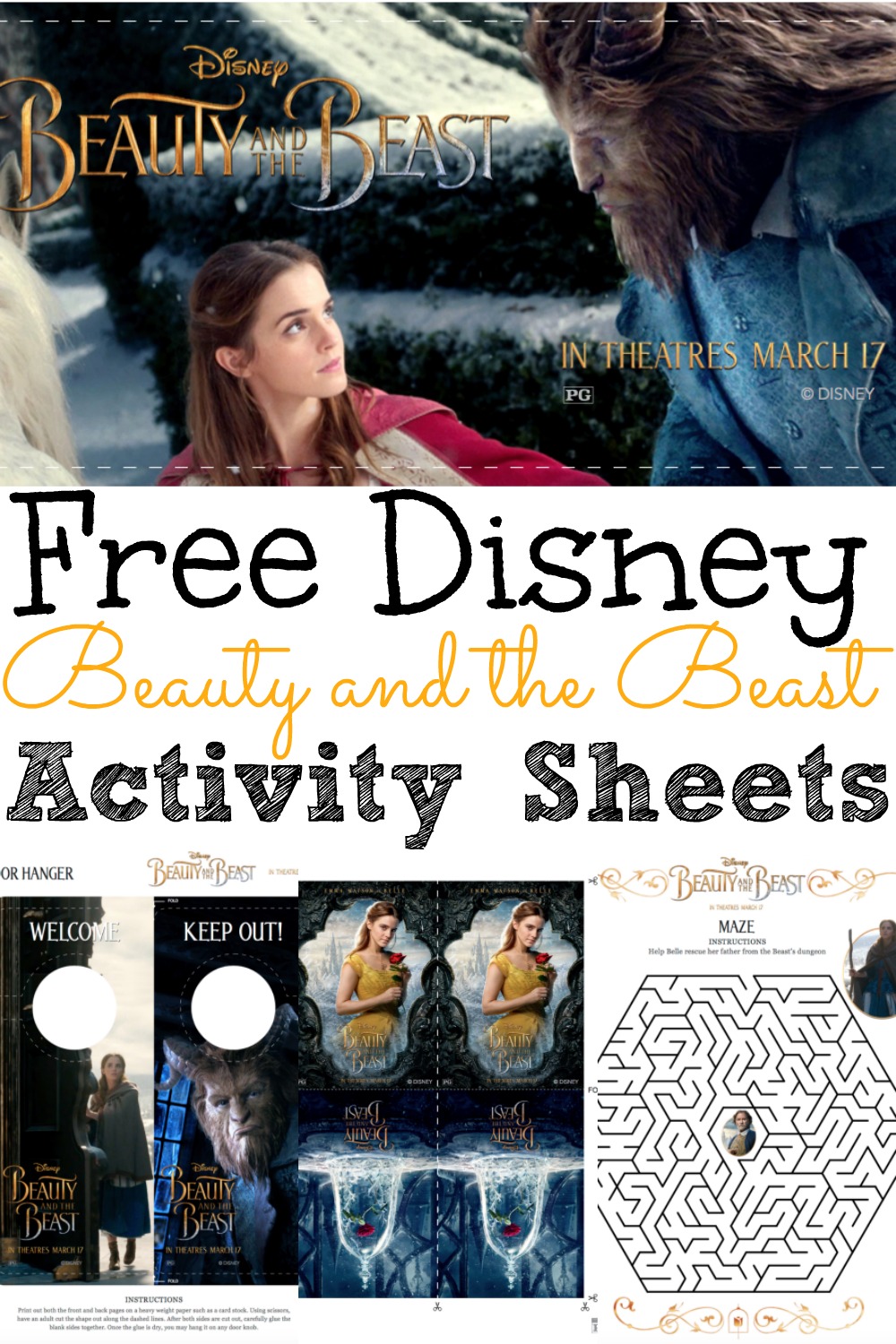 Like BEAUTY AND THE BEAST on Facebook: https://www.facebook.com/DisneyBeautyAndTheBeast

Follow BEAUTY AND THE BEAST on Twitter: https://twitter.com/beourguest

Follow BEAUTY AND THE BEAST on Instagram: https://www.instagram.com/beautyandthebeast/

Visit the official BEAUTY AND THE BEAST website here: http://movies.disney.com/beauty-and-the-beast-2017

BEAUTY AND THE BEAST now playing in theaters everywhere!

You Are Also Going To Love:
If you love my Beauty and the Beast Movie Review, then you will also love the following Beauty and the Beast articles I have put together for you:
Have you seen the movie yet? What did you think?

SaveSave