This past Disney movie press trip for A Wrinkle In Time had a pinch-me moment at every corner. Including this Director Ava DuVernay Interview A Wrinkle In Time. I believe she is Inspiring Our Future Warriors in an enlightening way. Thank you, Disney, for allowing me to attend the A Wrinkle In Time movie press event and premiere in LA.
Director Ava DuVernay Interview A Wrinkle In Time | Inspiring Our Future Warriors
Many of us know Ava DuVernay's work from her movie Selma and documentary film 13th. Did you also know that she is the first black female director to win the U.S. Directing Awards, be nominated for a Golden Globe, and Academy Award? As you can see she is a powerhouse and the truth is I know we will be seeing a lot more of her.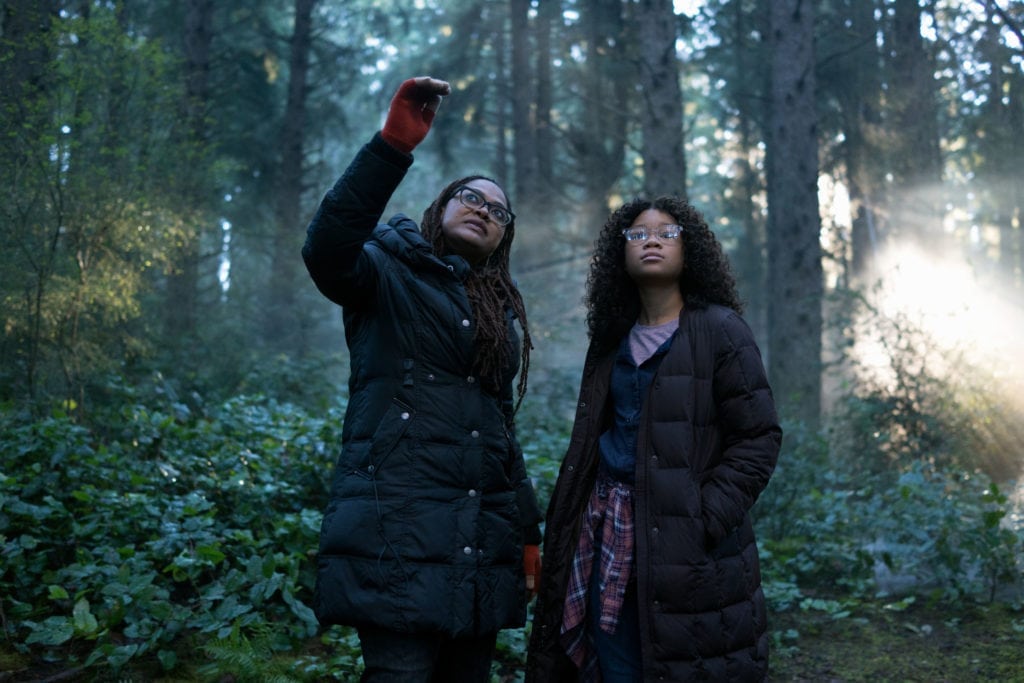 A Film Created For Kids
One of the things that I've heard Ava DuVernay say over and over again is that this movie was made for kids. "I wanted to make a film for kids right now". That's exactly what she has done. During the movie premiere of A Wrinkle In Time Ava got on stage to make sure all the kids in the audience knew this. She even had all the kids ages 8 to 13 stand up in the audience and recognized them. To even begin to explain how well Ava understands the world these kids are living in now is an understatement.
Listening To What Kids Have To Say
Ava puts in all her love and devotion in her movies. To her, these are children, so she treats it as is. "It's what I'll leave behind in the world and to be able to make something specifically for kids today, was very emotional to me. Making sure that they felt safe, included and that their voices were being heard."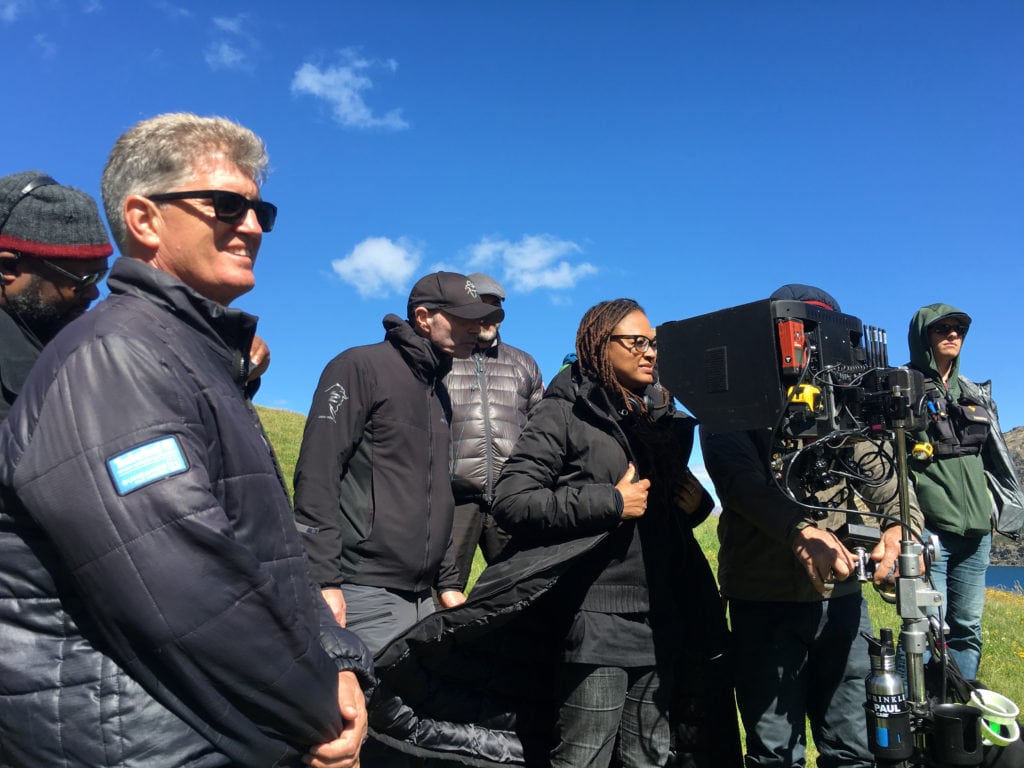 A Multicultural A Wrinkle In Time
One of the immediate things you will notice while watching Ava DuVernay's A Wrinkle In Time is the fact that she made sure to make the entire cast multicultural. Not only when kids watch the film they will be able to see themselves, but even as adults. Ava DuVernay is breaking down barriers in every way she can and it's needed. Oh, so very needed. If not for us but for our kids.
"I remember dreaming about all the things I wanted to be and not knowing if I could be them. Not seeing anything in my world beyond my mom who loved me and my family who loved me to tell me you can do it and nothing else said you can do it. School didn't say you can do it. Society didn't say you could do it. Nothing said you could do this. Nothing said you can be here and direct this movie. You know, nothing said that you can do any of it and so you have to find it in yourself and that's what this book says. That's what the movie is saying and so I related to Meg very much, very much".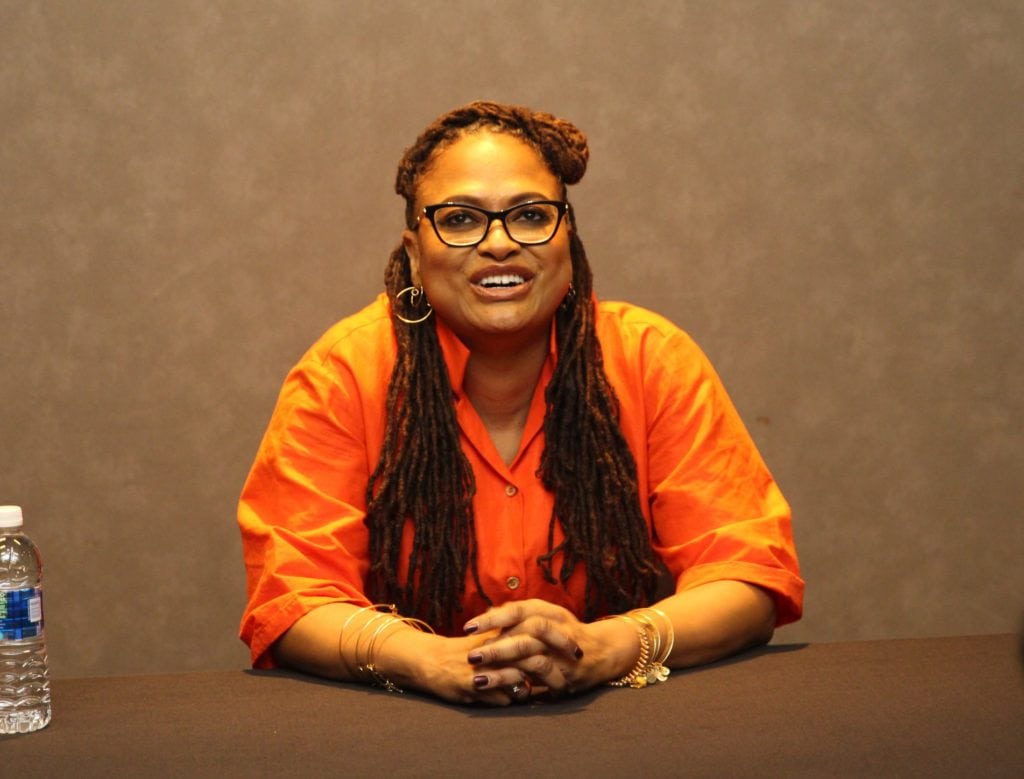 Changing The World One Seed At A Time
Many of us have a desire to change the world but yet don't. If there is anything I learned from Ava DuVernay is the fact that all it takes is one seed to blossom and make things change. We all have the power to do so, whether it's by being kind, showing love, empathy towards others, or simply being the light in so much darkness.
"I really want it to be a seed that blossoms into something beautiful in young people about the way that we treat each other and the way that we see ourselves and the way that we're seen. Movies have the power to do that. Movies have the power to do things that politics doesn't even do".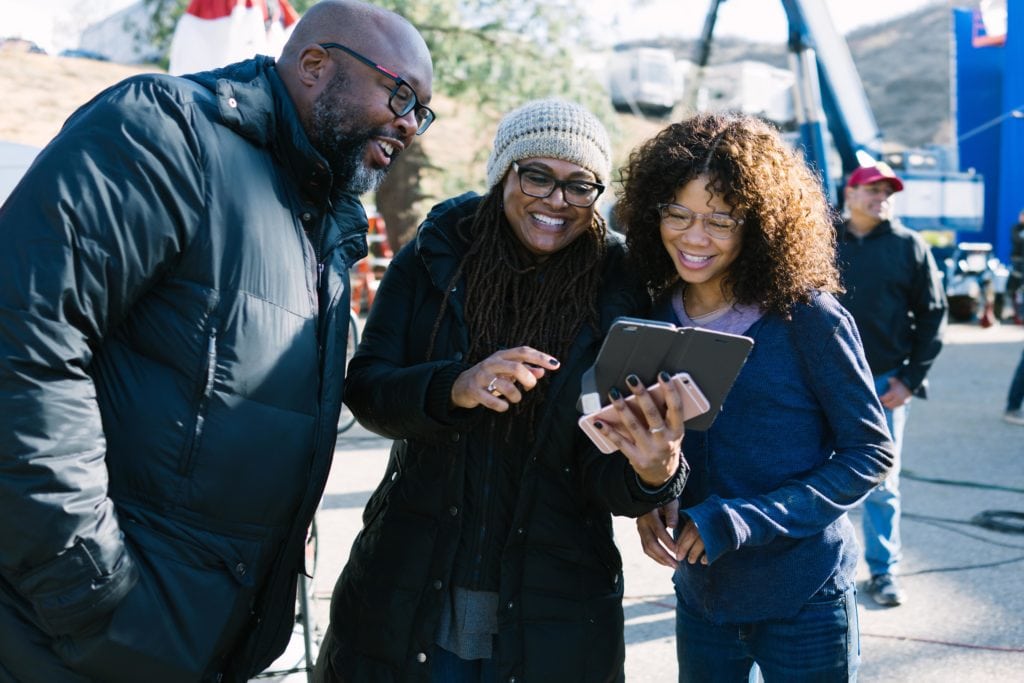 The Ava Stamp
"I just want them to be meaningful. I don't want them to be junk food where you come in, you see the movie and you walk out and you forget about it by the time you get to the car. I want the images to stick to your ribs like soul food. I hope some of the way the films I'm making leave a mark but also the way we made them."
As a mother of two young girls, I only hope and desire for them to watch A Wrinkle In Time to understand how amazing they are. To find the Warrior within them, aside from all the negativity and darkness they encounter in their daily life. That they become that light our future needs from our children today! If you find no other reason to take your child to see A Wrinkle In Time this weekend, let be that. Let be because they need to see the importance of their love or just because they need to see a little girl on the big screen who looks just like them. Oh, and bring the tissues, because your child might just get it!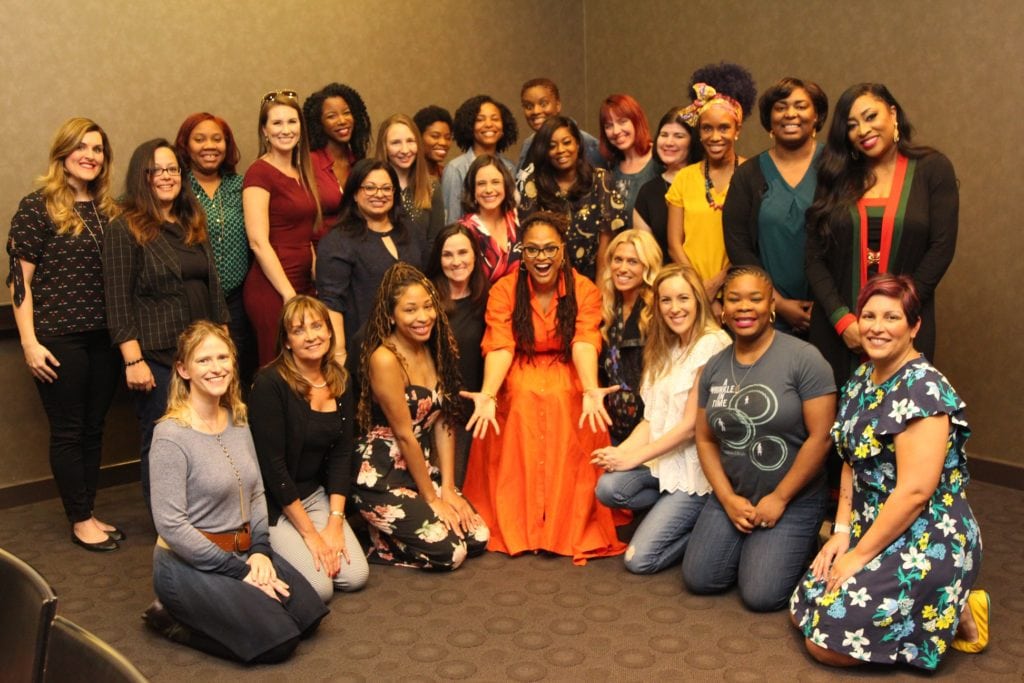 I hope you all enjoyed this Director Ava DuVernay Interview A Wrinkle In Time and are going to see the film this weekend!
A Wrinkle In Time Now Playing In Theaters!!!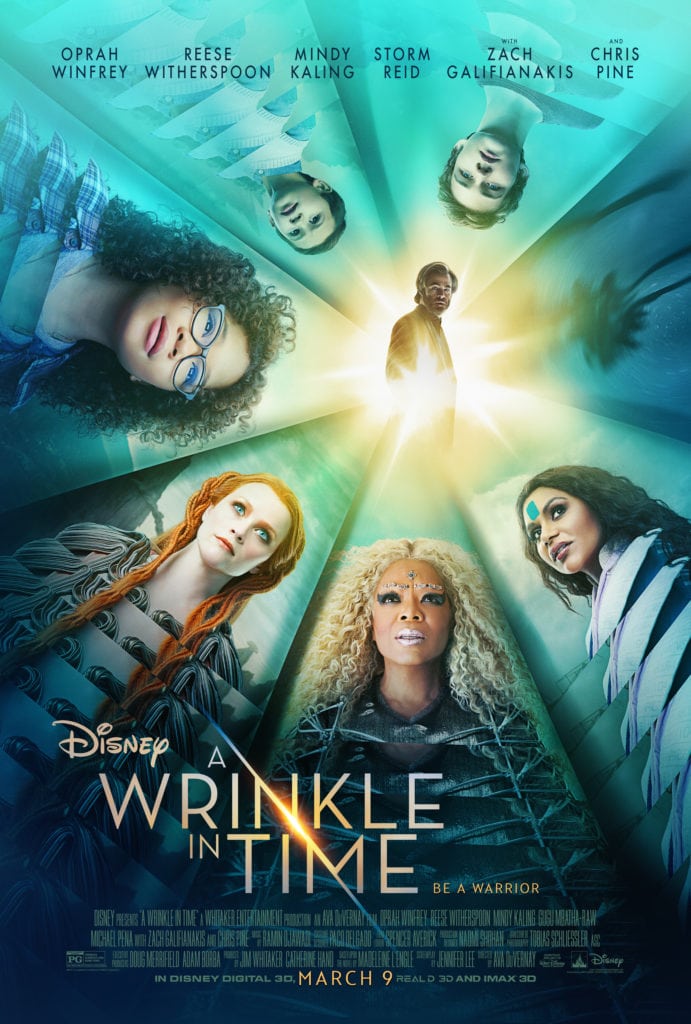 About A Wrinkle In Time
Meg Murry is a typical middle school student struggling with issues of self-worth who just wants to fit in. The daughter of two world-renowned physicists, she is intelligent and uniquely gifted, as is Meg's younger brother, Charles Wallace, but she has yet to realize it for herself.

Complicating matters is the mysterious disappearance of Mr. Murry, which has left Meg devastated and her mother broken-hearted. Charles Wallace introduces Meg and her fellow classmate Calvin to three celestial beings (Mrs. Which, Mrs. Whatsit and Mrs. Who) who have journeyed to Earth to help search for their father, and together they embark on their formidable quest. Traveling via a wrinkling of time and space known as tessering, they are transported to worlds beyond their imagination where they must confront a powerful evil force.

To make it back home to Earth, Meg must face the darkness within herself in order to harness the strength necessary to defeat the darkness rapidly enveloping the Universe.

You Are Also Going To Love:
If you enjoyed reading this A Wrinkle In Time Movie Review, then you will also love the following:
Are you taking your kids to go see A Wrinkle In Time this weekend?