A fun list of 25+ Valentine Day Books For Kids to read with your family this year!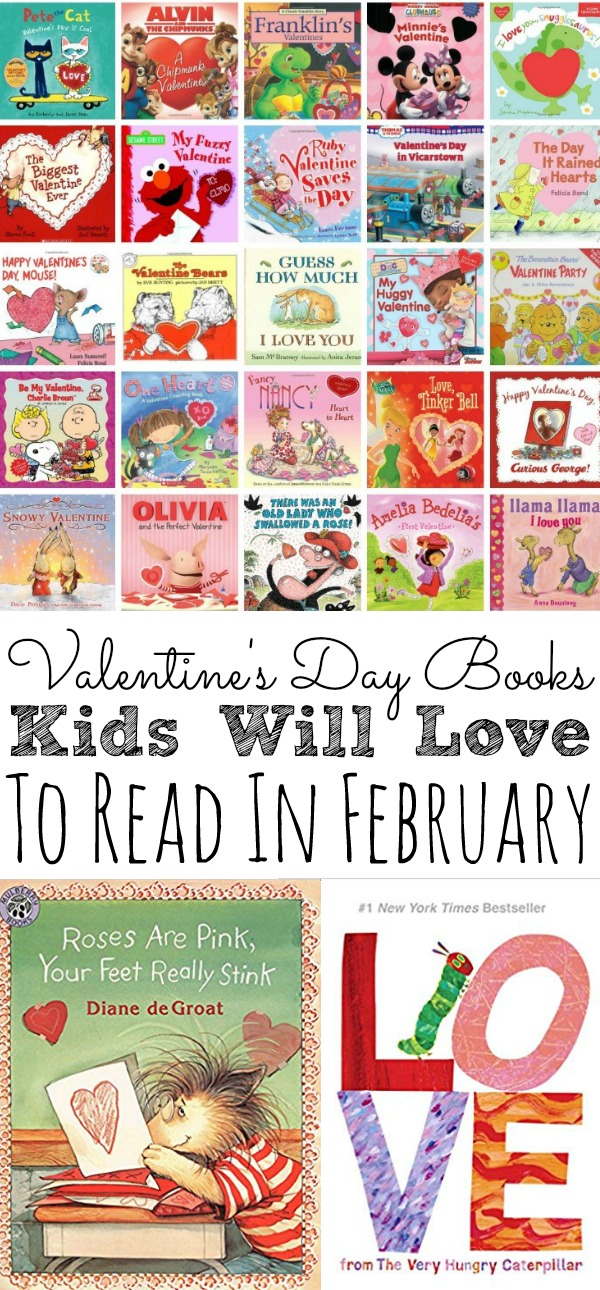 25+ Valentine Day Books for Kids To Read
As a former Elementary School teacher and avid reader, I've always encouraged my girls to read.
Thankfully both of my daughters share the love of books as I do. Especially my oldest daughter.
She has the biggest imagination and can get lost in a book easily. I love this about her!
Reading is such a great way to also spend time with your kids and a great way to get in their daily reading minutes.
If you're looking for the perfect Valentine's Day books for your kids look no further!
I've compiled a list of over 25 of our favorite Valentine's Day books!
This book list is perfect for elementary and preschool kids.
This post contains affiliate links.
List Of Valentine's Day Books For Kids
Disney Themed Valentine Day Books
I have also put together a list of some of our favorite Disney-themed Valentine's Day books!
Because seriously, who doesn't love a good Disney Valentine Day book?
You Are Also Going To Love:
If you loved this list of Winter Books Your Kids Will Love To Read, then you will also love the following seasonal book lists I have put together for you:
What is your child's favorite Valentine's Day Book?