25 Valentine's Day Desserts that will show those you love how much they mean to you with something sweet.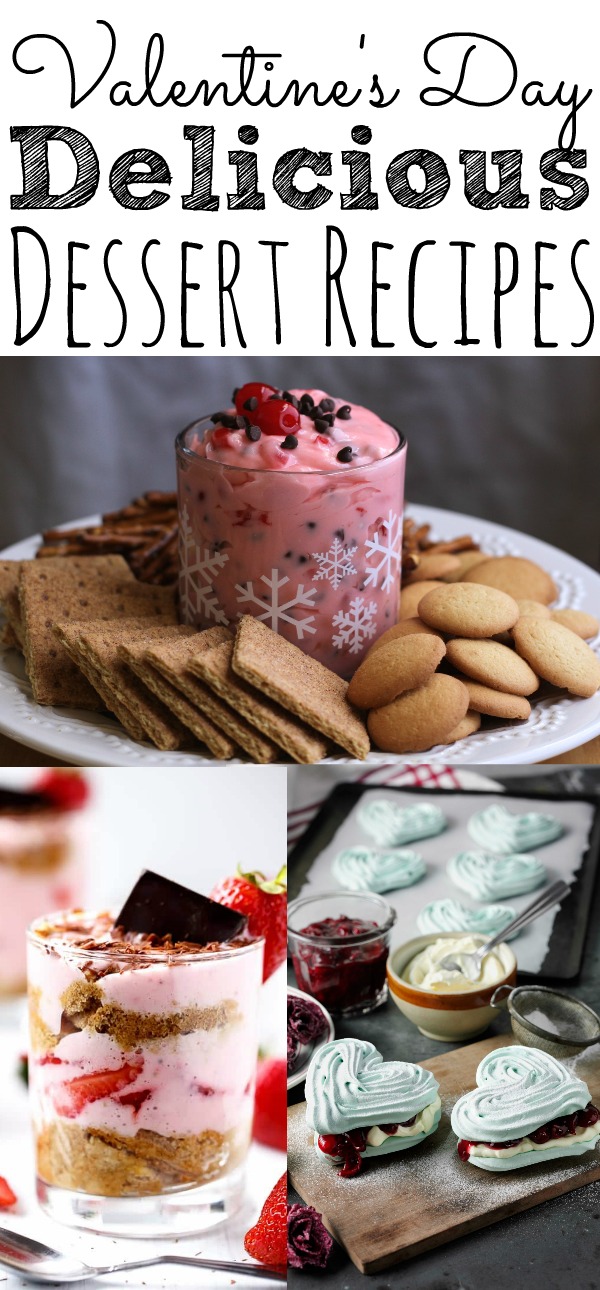 25 Valentine's Day Desserts
Tie on your apron, break out the oven mitts, and make the perfect dessert for you and your special someone.
Sweet fruits, decadent chocolate, and other goodies meet to create these tasty, 25 Valentine's Day Desserts.
It doesn't need to be Valentine's Day for my hubby to share a yummy and decadent dessert with me!
We both love sweets and I love that these Valentine's Day desserts really give me the inspiration I need to create my own!
This post contains affiliate links.
Valentine's Day Dessert Recipes

Now you have an entire list of amazing Valentine's Day desserts for inspiration.
These are perfect for either date night or an easy dessert to create with your family at home.
Hope you have a fantastic Valentine's Day filled with love, but most of all lots and lots of dessert!
You Are Also Going To Love:
If you enjoyed these 25 Valentine's Day Desserts, then you will also love the following Valentine's Day recipes I have put together for you:
Which dessert are you trying out first?