Affiliate links included.
Many people don't really make a big fuss about Groundhog Day, but it's such a fun day and there are so many great lesson ideas that can be incorporated with the day! Here is a list of 10 Cute Kids Books for Groundhog Day!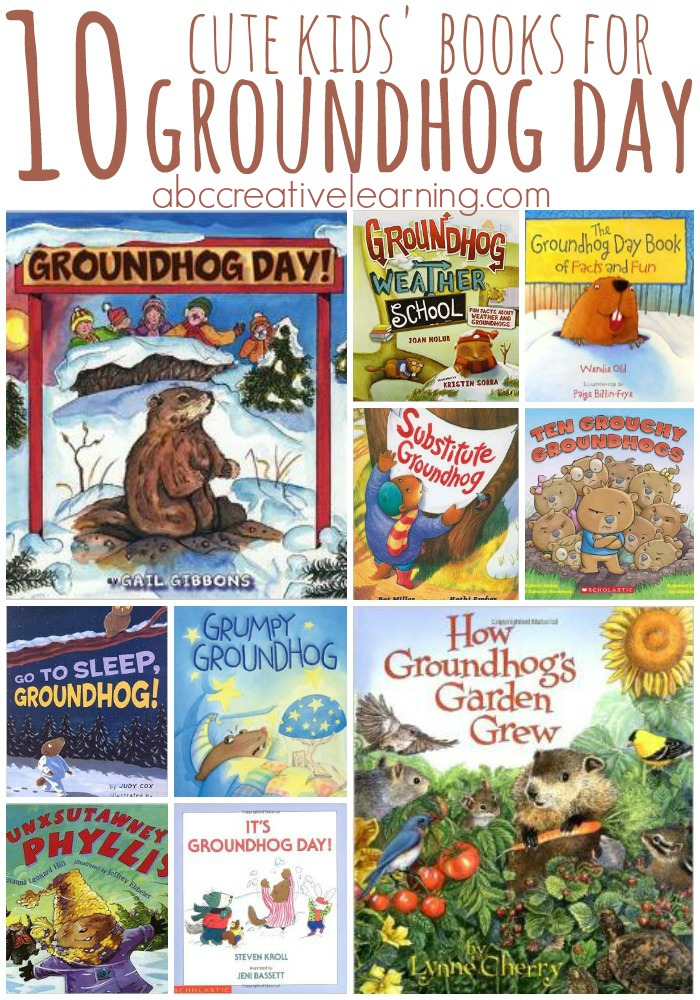 10 Cute Kids' Books for Groundhog Day
2. How Groundhog's Garden Grew
4. The Groundhog Day Book of Facts and Fun
Make sure to check out the official Groundhog Day website for videos and great educational information!
Your Are Also Going To Love:
I have done a bit of research and learned that if you love these 10 Cute Kids' Books for Groundhog Day, then you will also love the following articles I have put together for you:
What do you predict Unxsutawney Phyllis will predict this year?