My girls have been reading a lot of books inspired by winter and arctic animals the past few weeks. Here is a list of Winter Books Your Kids Will Love To Read. A perfect fun list to get you through the cold snowy months.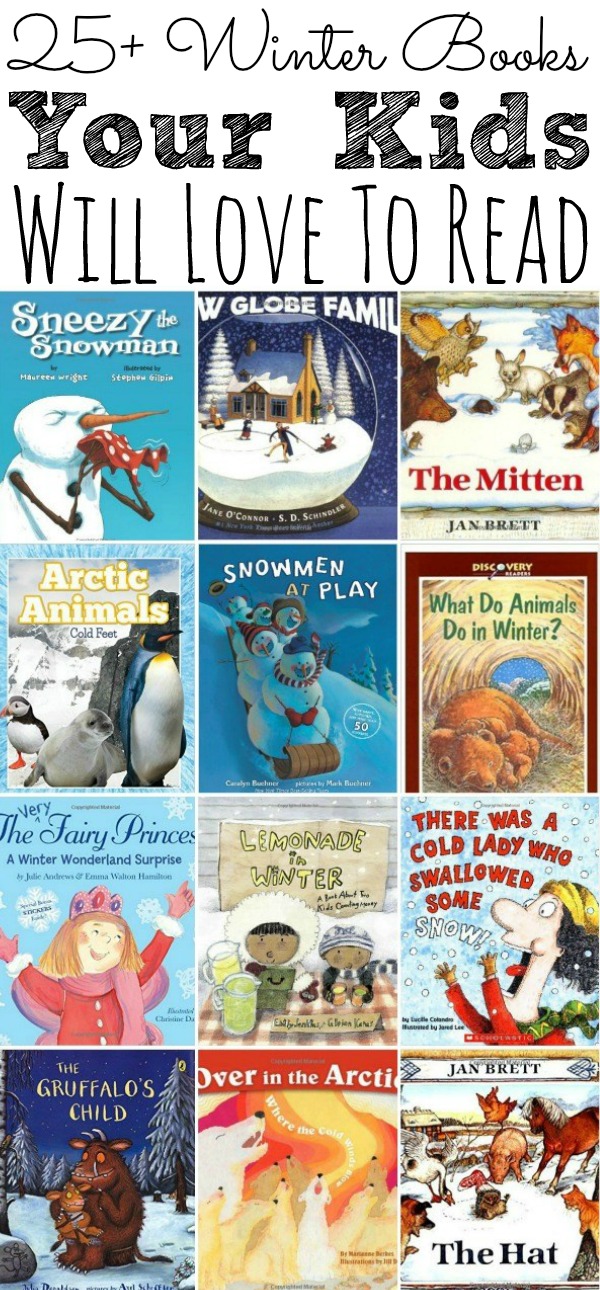 25+ Winter Books Your Kids Will Love To Read
My girls have always loved to read, so I'm always finding new books for them. Keeping up with the seasons, holidays, and weather is a great way to bring on new books into their library collections. It's also a great excuse to visit our local library during the winter holidays before they head back to school. It's so important that even during vacation time kids get enough reading time. The trick is to allow them to read kid appropriate books they enjoy.
This post contains affiliate links.
Kids Winter Books List
There are so many different books for kids to read during the winter months. The trick is to find the perfect book and then your kids won't be able to put them down. Plus, it's a great way for you all to snuggle together on cold nights. Reading with your kids does not only encourage them to want to read but it will also allow spending time together.
You Are Also Going To Love:
If you loved this list of Winter Books Your Kids Will Love To Read, then you will also love the following seasonal book lists I have put together for you:
Which books will you be reading this winter?