This post may contain affiliate links.
I was invited by Disney to attend the #ZootopiaEvent Press Junket at Walt Disney World in Orlando. Post sponsored by Disney, but all magical opinions are mine alone.
My girls are absolutely Wild About New Disney's Zootopia Product Line and I will admit I am too! I was lucky enough to receive an amazing bag of goodies during my amazing #ZootopiaEvent trip at the Animal Kingdom Lodge just last week! As soon as I got home my girls couldn't wait to play with all the new products available at the Disney Store!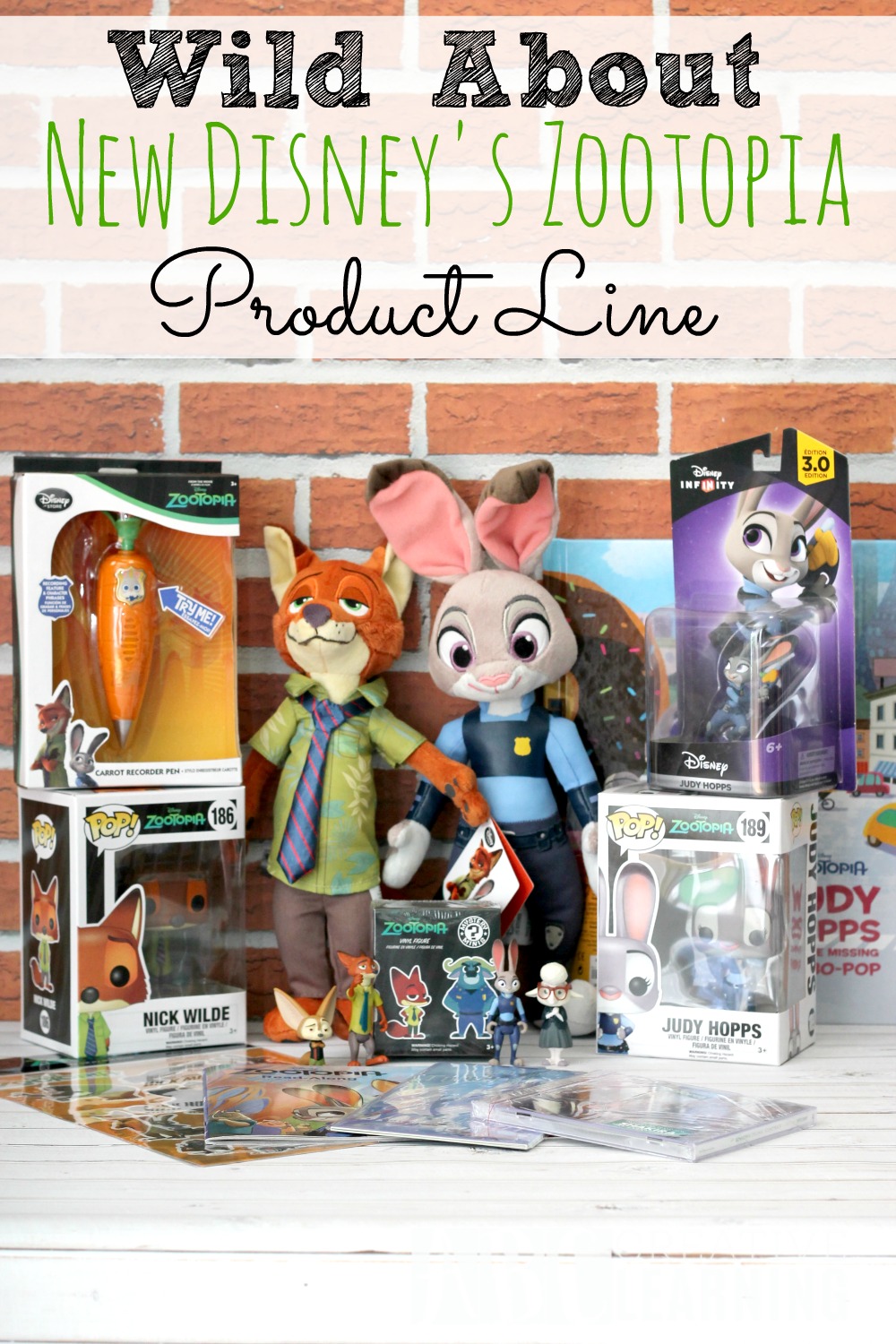 Wild About New Disney's Zootopia Product Line
One of the things that my girls are experts on, is toys! Yup, and you can bet that they were super excited for me to return home from my #ZootopiaEvent press junket just so that they could get their hands on these Disney toys!
What better way to celebrate a new upcoming movie than with some fun products of some of our favorite characters from the movie? I'm so excited to share these with you all today! Check them out!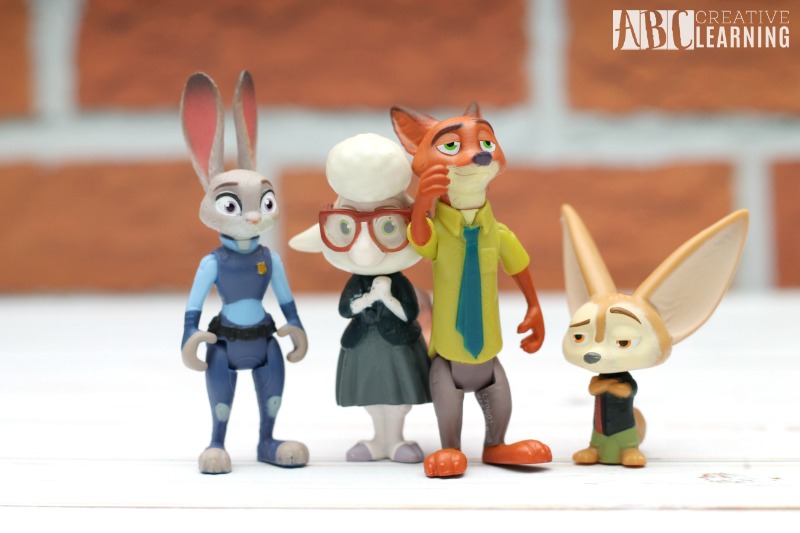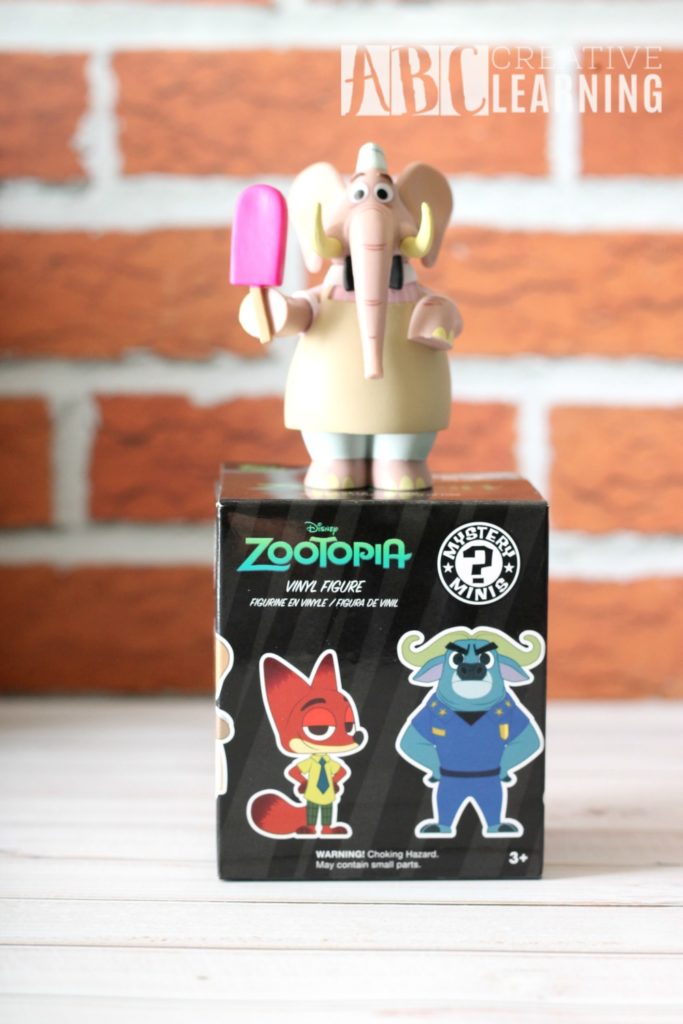 How cute are these posable Judy Hopps/Assistant Mayor Bellwether and Nick Wilde/Finnick are? They come in a set of two and are great for pretend play. These figurines can move their head, arms, and legs.
Plus, the Mystery Minis box are so much fun! These are just like blind bags, you don't know which character you will get until you open them up!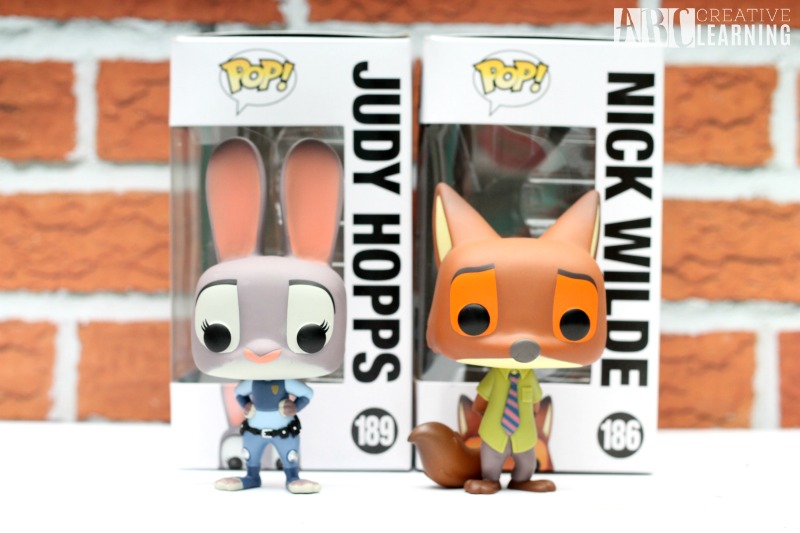 I think the Pop! vinyl figurines are just too cute! We have them set up in our living room as decorations.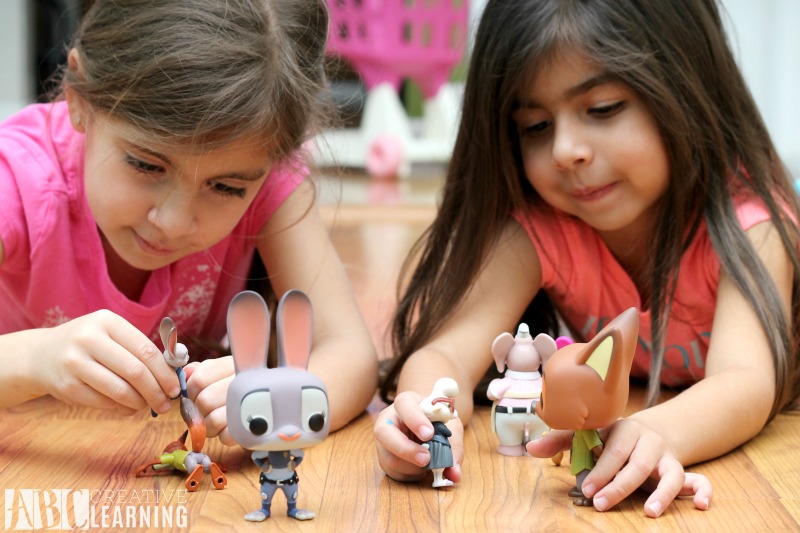 As you can see my girls really enjoyed playing with all of their figurines together. My girls love playing pretend and once they watch the movie I know that they will be acting out some of their favorite scenes!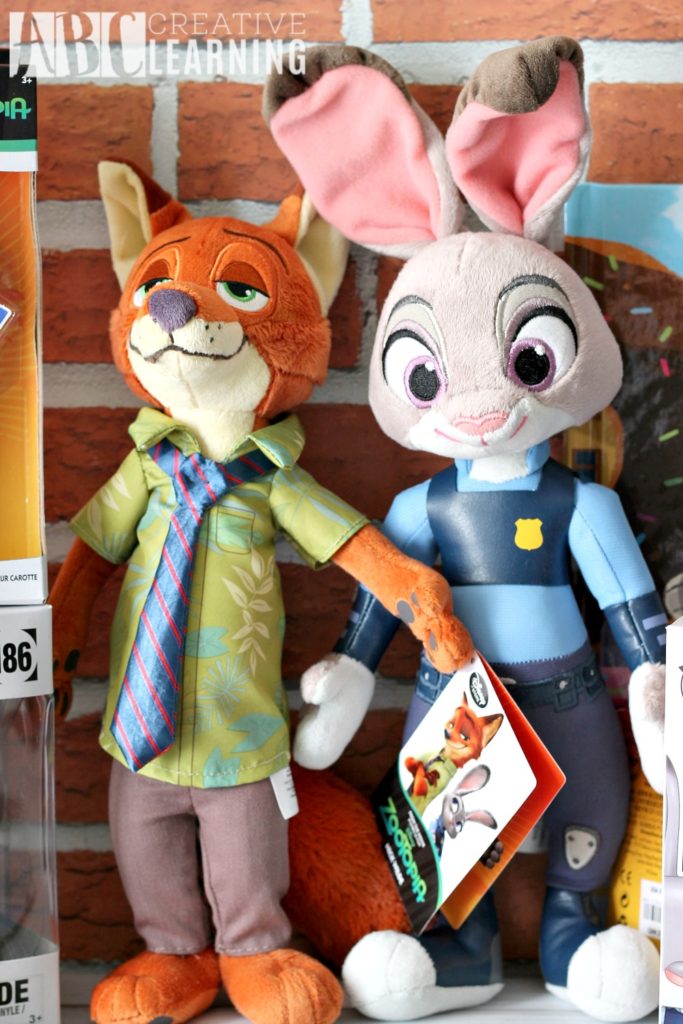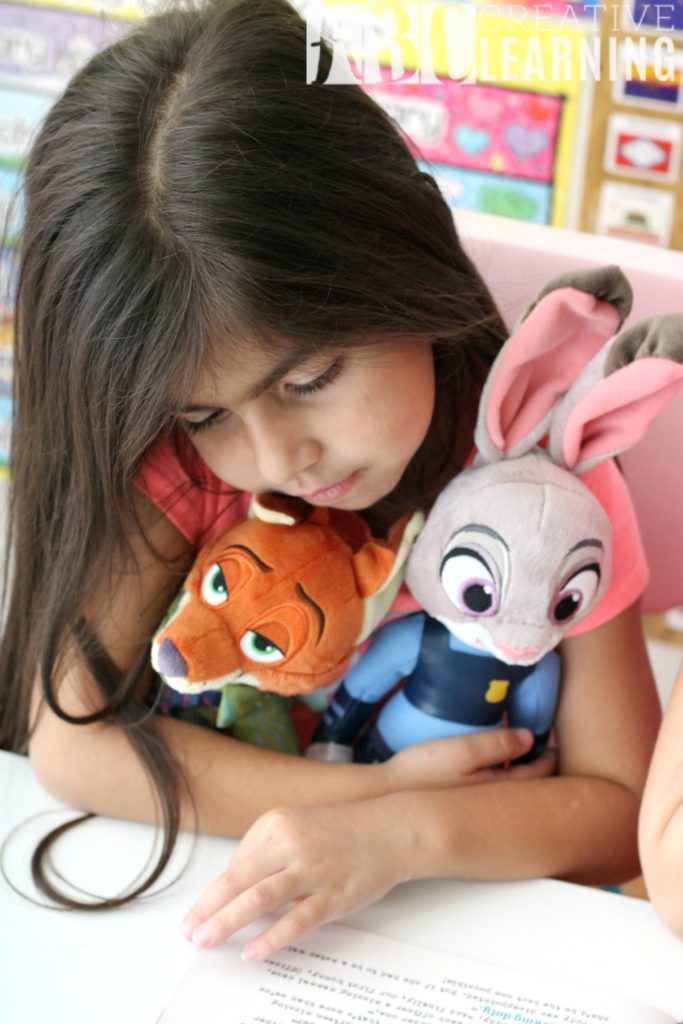 My youngest immediately fell in love with Judy Hopps and Nick Wilde plush toys! She claimed them as her own and has slept with them since I arrived home. They are just so soft and cuddly, I don't blame her!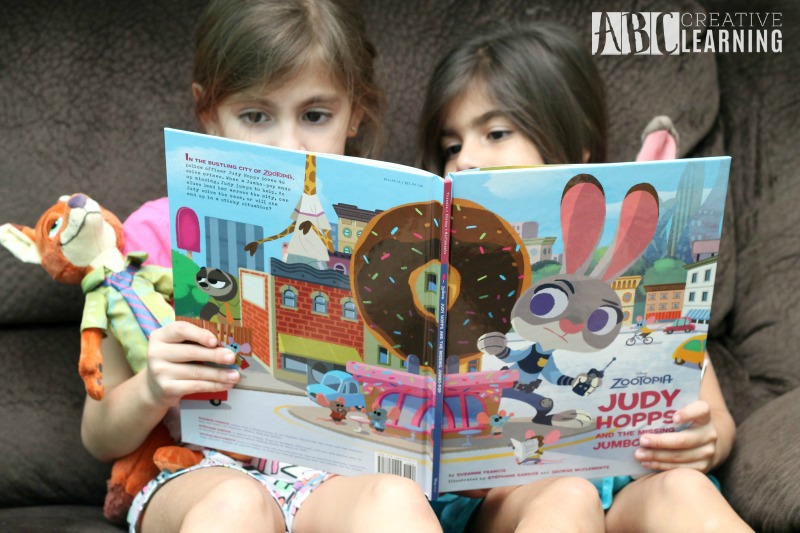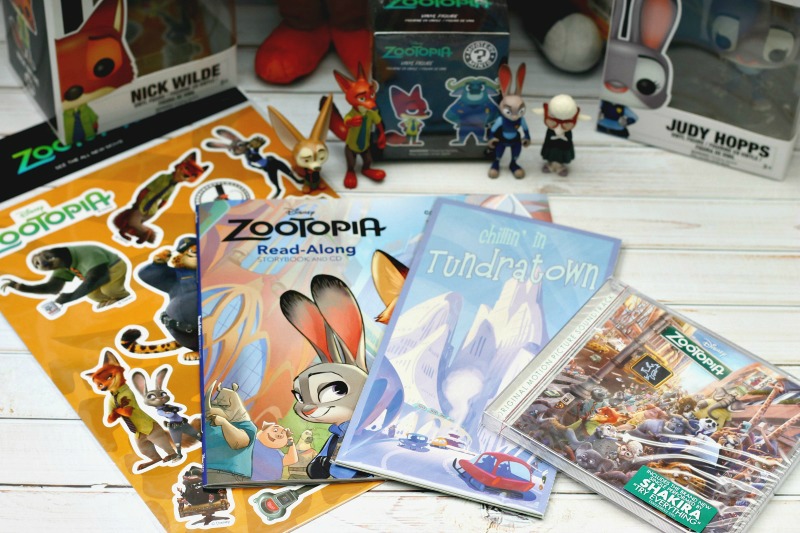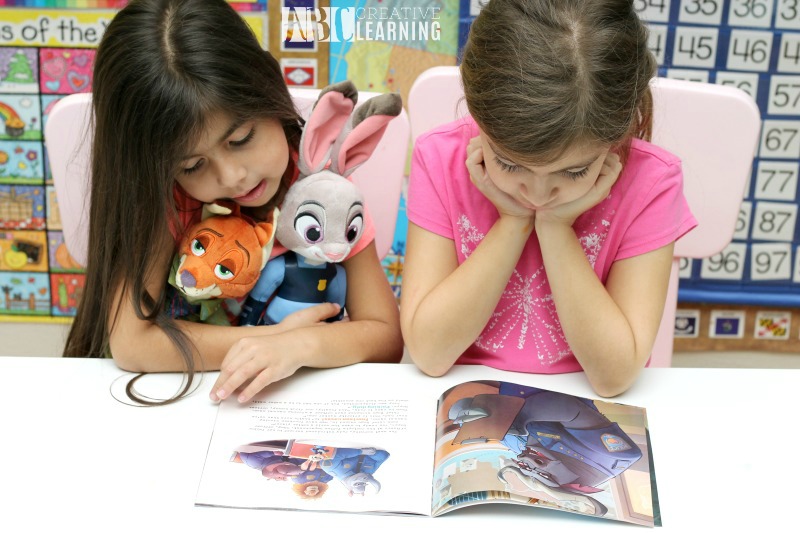 While my youngest is all about the plush toys, my oldest is all about reading and music. Dancing and singing to Shakira's Zootopia song "Try Everything" was so much fun! I'm going to warn you, this song is contagious and you will sing it for hours afterwards!
She absolutely loved the Disney Zootopia Read-Along which comes with the storybook and CD. This was also great for my little one who doesn't know how to read yet, but knows that at the beep you turn the page. My oldest also loved Disney Zootopia Judy Hopps and the Missing Jumbo-Pop, which she was able to read to her little sister with help from mom.
Both books are great and pretty detailed to the movie, so if you don't want to know all the details or the ending of the movie, make sure to see it in theaters on Friday March 4th before reading these books!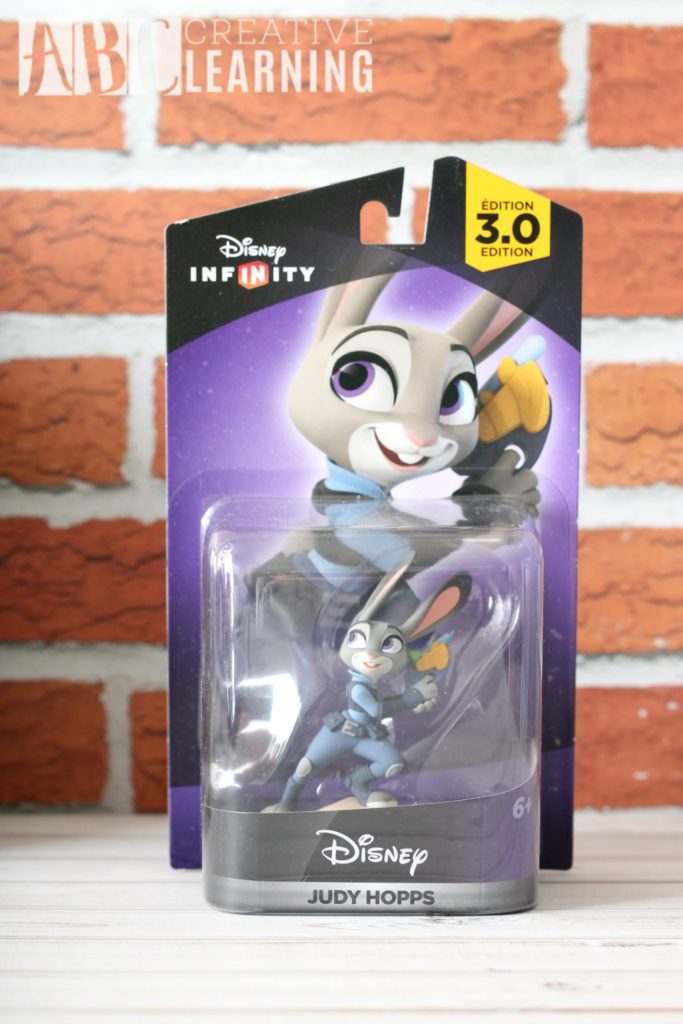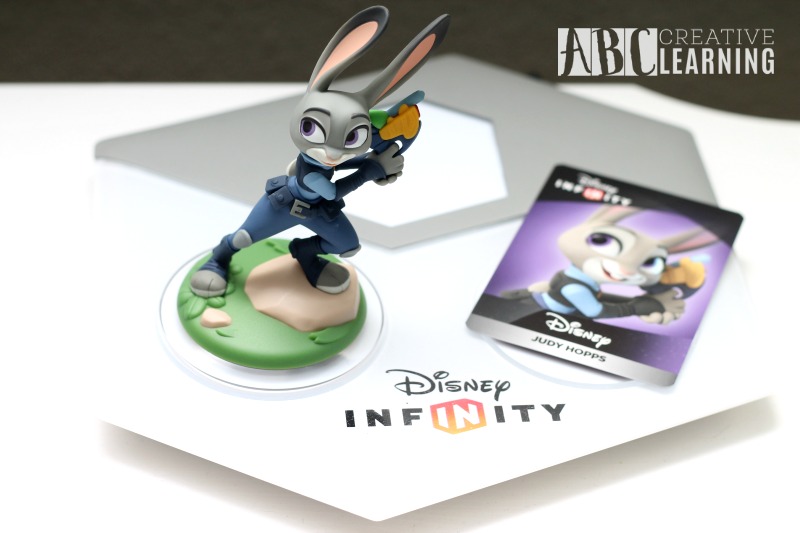 I'm so happy that Santa decided to bring me, I mean my girls a Disney Infinity because it's been so awesome playing Judy Hopps! I mean, my girls have been having a blast playing Judy Hopps! Plus, don't forget to pick up Nick Wilde as well!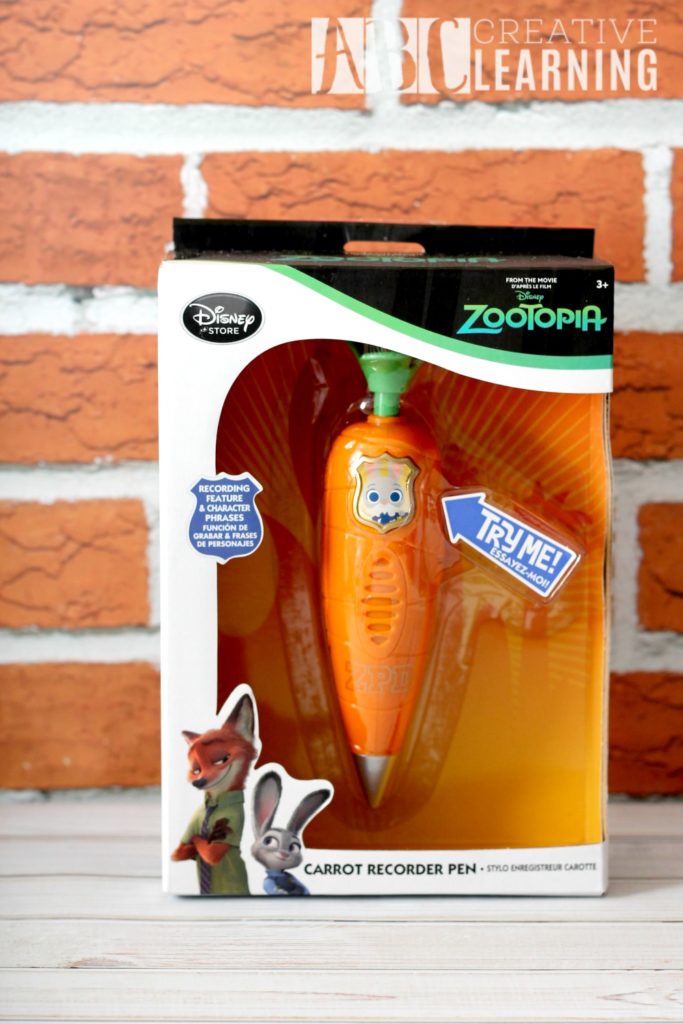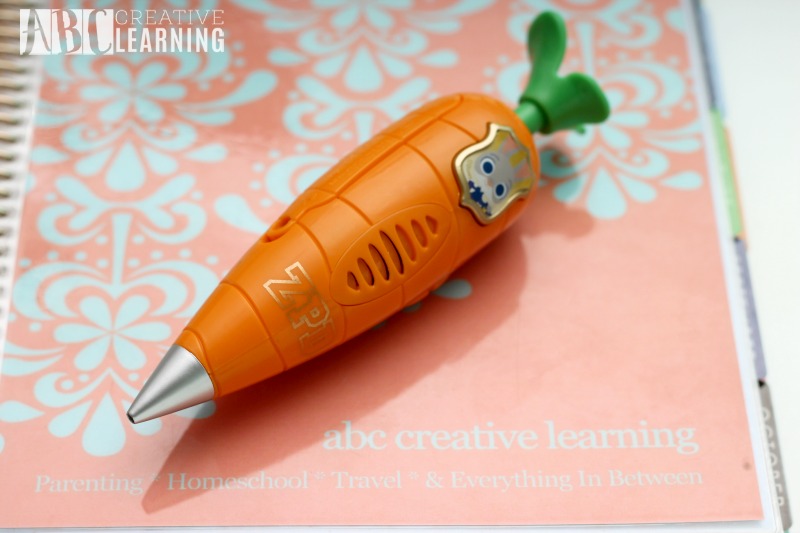 Judy Hopps Carrot Recorder Pen has been a hit in our house both child and adults alike! It's a real working pen, plus it also includes 30 seconds of Judy Hopps character phrases prerecorded, and it also allows for 60 seconds of voice recording of your own.
As you can see Disney's Zootopia has an amazing new merchandise line and this is just a smidgen of everything that is now available!
Make sure to visit Amazon or your local Disney Store, Disney Store Online, your favorite Disney Theme Park to pick up some of these great Zootopia Merchandise!
About Zootopia:
The modern mammal metropolis of Zootopia is a city like no other. Comprised of habitat neighborhoods like ritzy Sahara Square and frigid Tundratown, it's a melting pot where animals from every environment live together—a place where no matter what you are, from the biggest elephant to the smallest shrew, you can be anything. But when rookie Officer Judy Hopps (voice of Ginnifer Goodwin) arrives, she discovers that being the first bunny on a police force of big, tough animals isn't so easy. Determined to prove herself, she jumps at the opportunity to crack a case, even if it means partnering with a fast-talking, scam-artist fox, Nick Wilde (voice of Jason Bateman), to solve the mystery. Walt Disney Animation Studios' "Zootopia," a comedy-adventure directed by Byron Howard ("Tangled," "Bolt") and Rich Moore ("Wreck-It Ralph," "The Simpsons") and co-directed by Jared Bush ("Penn Zero: Part-Time Hero"), opens in theaters on March 4, 2016.
Like ZOOTOPIA on Facebook: https://www.facebook.com/DisneyZootopia

Follow ZOOTOPIA on Twitter: https://twitter.com/DisneyZootopia

Follow Disney Animation on Instagram: https://instagram.com/disneyanimation/

Visit Disney Animation on Tumblr: http://disneyanimation.tumblr.com/

Visit the official ZOOTOPIA website here: http://movies.disney.com/zootopia

ZOOTOPIA opens in theatres everywhere on March 4th!
Your Are Also Going To Love:
If you loved these New Disney Zootopia Product Line, then you will also love the following articles I have put together for you:
Which product from the ones I shared today can't you wait to get your hands on?