My girls and I are enjoying summer FRiYAY mornings with Disney Junior very much! This week we're all about Mickey and the Roadster Racers, and our Traffic Light Frozen Jello Treat inspired by the show. Don't forget to check out our entire list of Disney inspired recipes!

Traffic Light Frozen Jello Treat
These simple frozen treats are not only perfect for summer time fun, but they are the perfect snack for when watching some of our favorite Roadster Racers cross the finish line. Add a few Mickey inspired breakfast items and you're all set! Jello for breakfast? Why not? It's summer!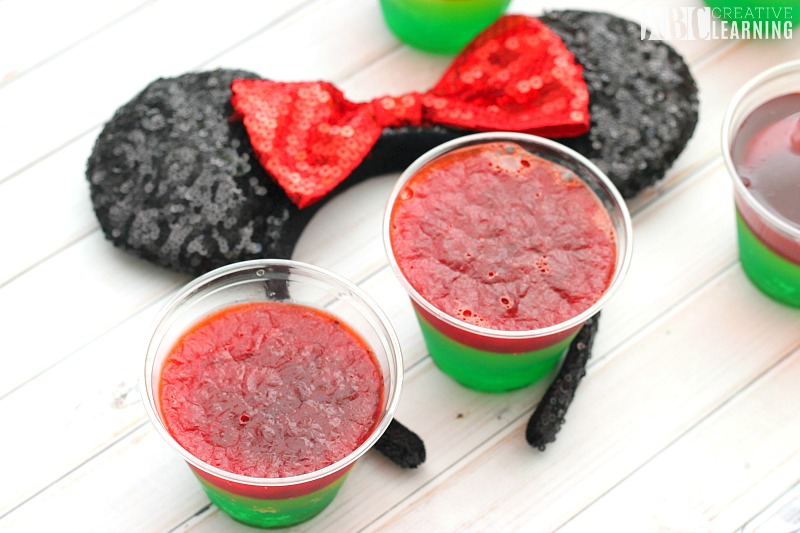 Pluto will be learning lots in this week's episode of Mickey and the Roadster Racers, and I thought it would be the perfect time to teach my girls to help me more in the kitchen as well so we made these frozen summer treats.
Not only are they simple to make, but they are perfect for keeping cool this summer. My girls are all about frozen treats with the Florida heat, and this mama is all about easy and fun!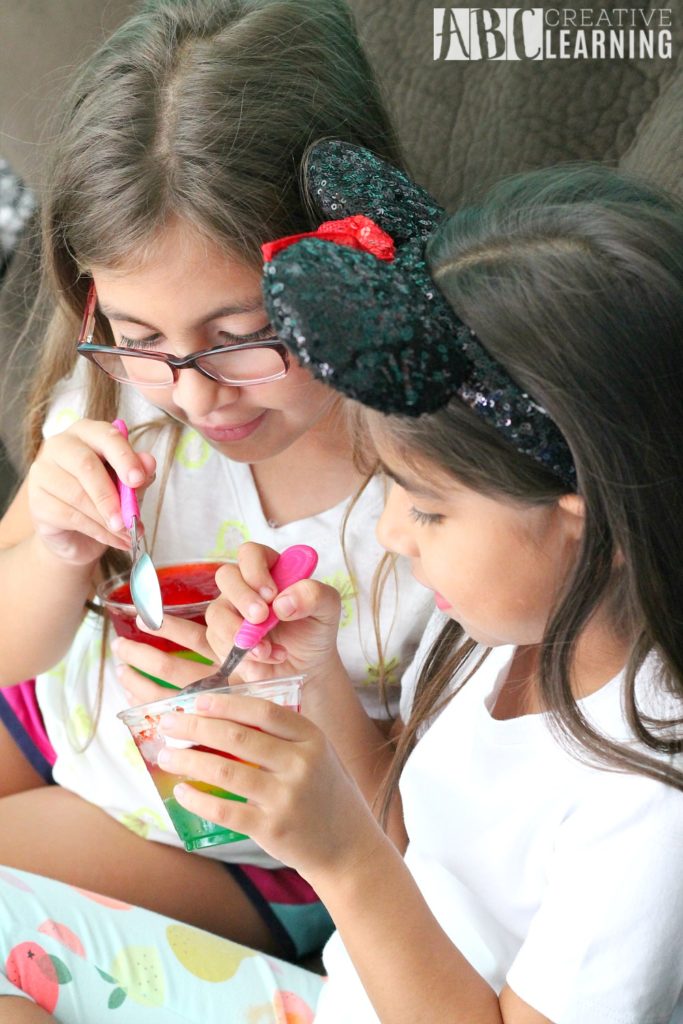 Ingredients needed:
Jello box – 1 red, 1 yellow, and 1 green (follow instructions)
Small plastic clear cups
Instructions:
To create the traffic light frozen treats is pretty easy, just a bit tedious, so learning patience is another lesson taught during cooking in the kitchen with my girls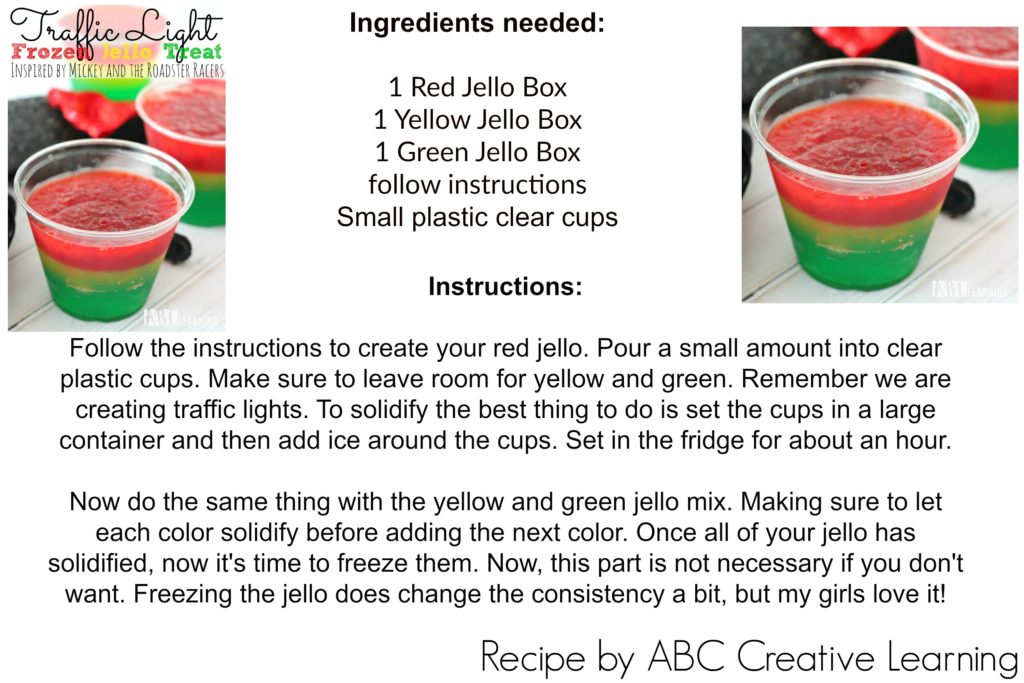 Follow the instructions to create your red jello. Pour a small amount into clear plastic cups. Make sure to leave room for yellow and green. Remember we are creating traffic lights. To solidify the best thing to do is set the cups in a large container and then add ice around the cups. Set in the fridge for about an hour.
Now do the same thing with the yellow and green jello mix. Making sure to let each color solidify before adding the next color. Once all of your jello has solidified, now it's time to freeze them. Now, this part is not necessary if you don't want. Freezing the jello does change the consistency a bit, but my girls love it!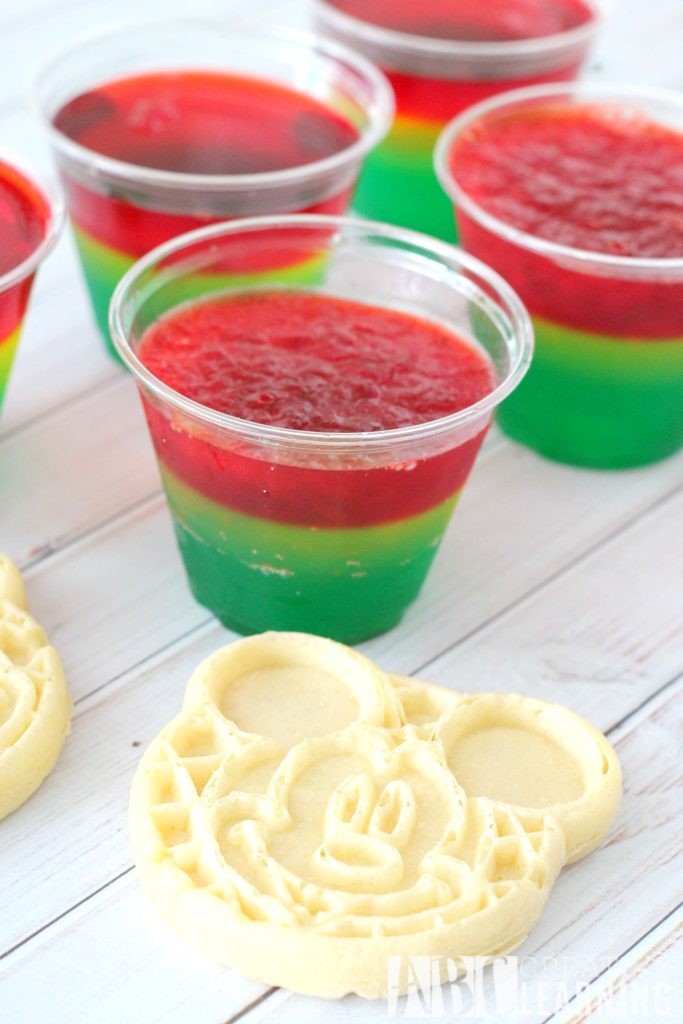 Once frozen add a yummy Mickey breakfast waffle or pancake to go with your Traffic Light Frozen Jello Treat! Grab the remote and sit back, relax and enjoy a new episode of Mickey and the Roadster Racers! Super easy and the kids LOVE it!
The best part is that you can recreate these over and over again with different flavors inspired by your favorite Disney Junior shows or characters. You can even add fruit for a healthier treat! Just make sure you use frozen or canned because fresh fruit won't help the jello solidify Yes, we learned this the hard way!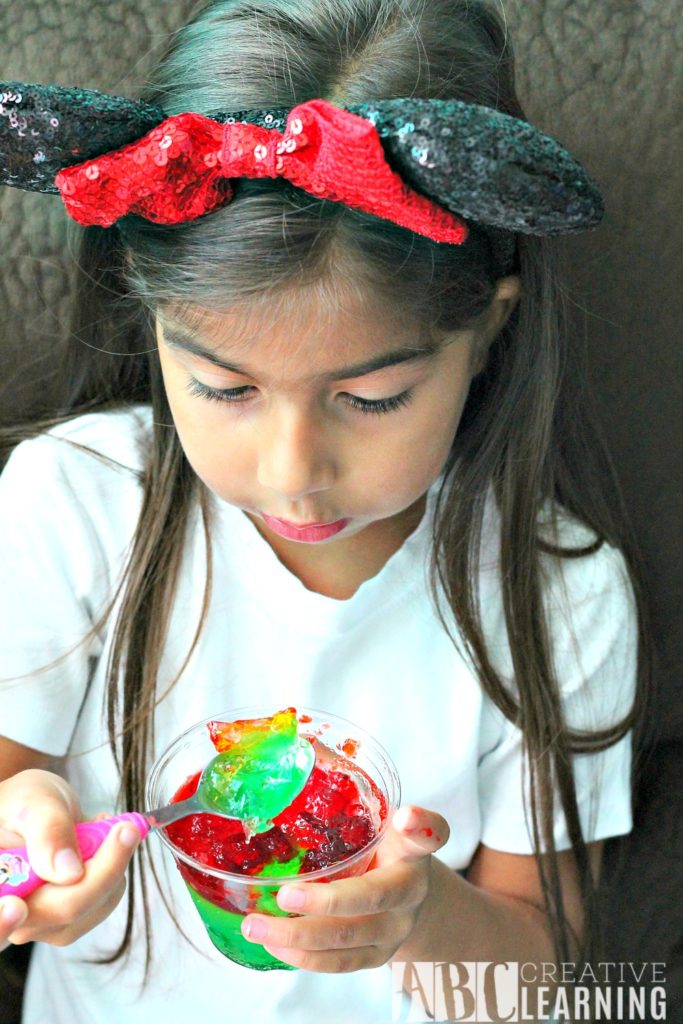 Hope your kids love it as much as my girls have. Also, make sure to enjoy on FRiYAY mornings with your favorite characters from Mickey and the Roadster Racers!
Check out the summer schedule for Disney Junior FRiYAY mornings new episodes on Disney Channel:
FRiYAY, 8/4 – Sofia the First @ 9 am
FRiYAY, 8/11 – Lion Guard @ 8 am followed by all-new Mickey and the Roadster Racers and Puppy Dog Pals
FRiYAY, 8/18 – Sofia The First @ 9 am followed by an all-new Elena of Avalor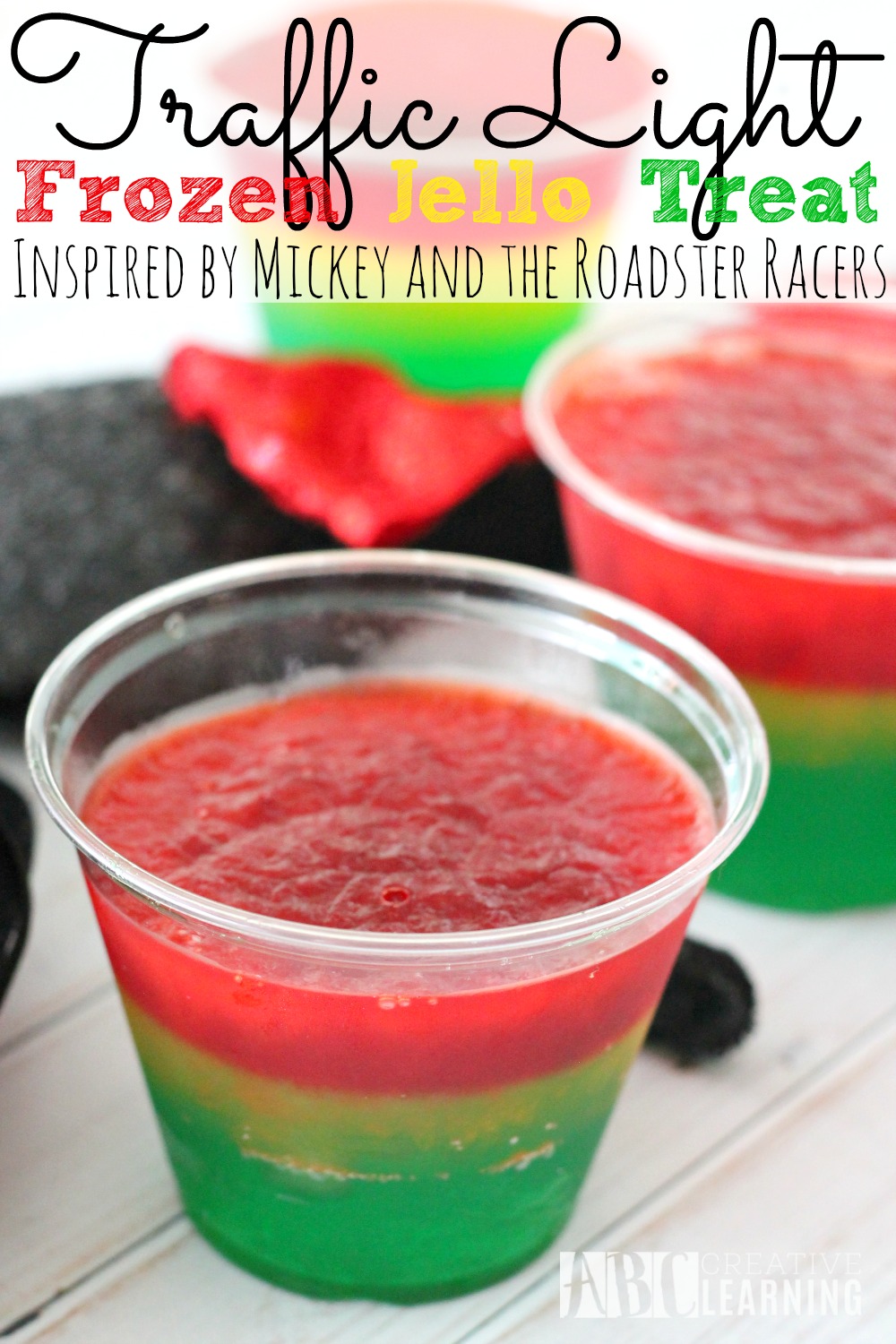 Your Are Also Going To Love:
If you loved this Traffic Light Frozen Jello Recipe inspired by Mickey and the Roadster Racers, then you will also love the following Disney crafts and recipes I have put together for you:
What has been your child's favorite FRiYAY morning episode so far?
This is a sponsored post written by me on behalf of Disney Junior. All racing opinions are my own.
SaveSave
SaveSave
SaveSave
SaveSave
SaveSave
SaveSave
SaveSave
SaveSave
SaveSave