Here's an easy, but fun Tissue Paper Stained Glass Turkey Kids Craft that your kiddos are sure to love! As Thanksgiving approaches and the little ones are at home for their holiday break, creating crafts is a great way to keep them busy.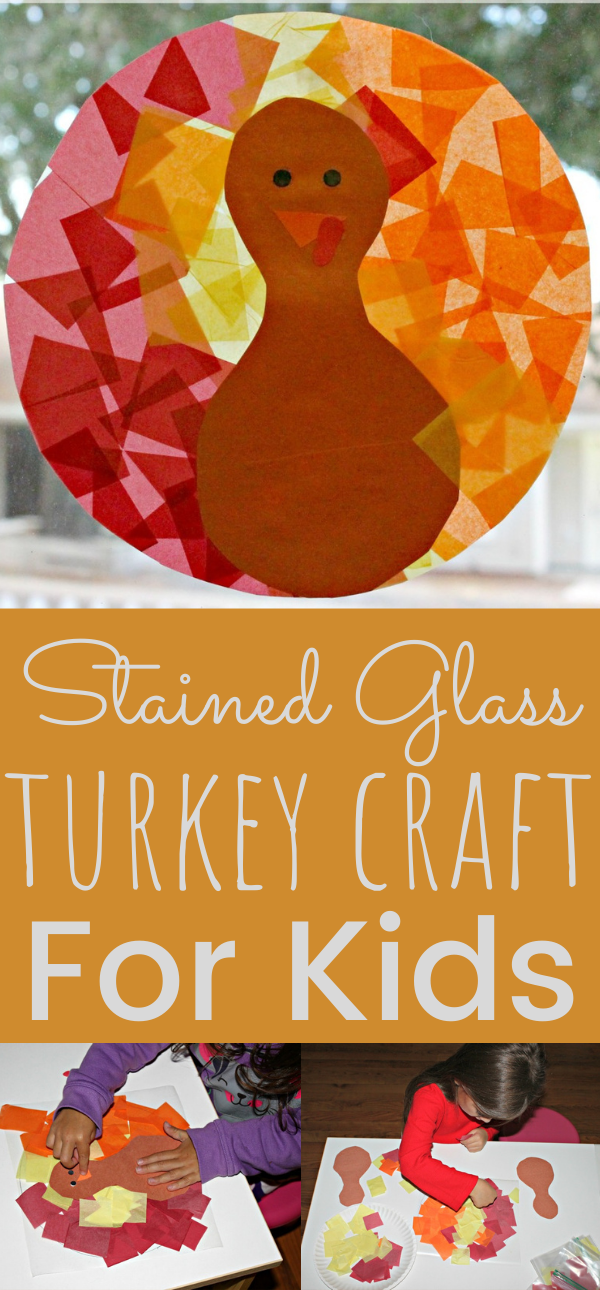 Tissue Paper Stained Glass Turkeys
Materials Needed to create your Tissue Paper Stained Glass Turkey Kids Craft:
Contact paper
Brown, orange, and black construction paper
Red, orange, and yellow tissue paper
Scissors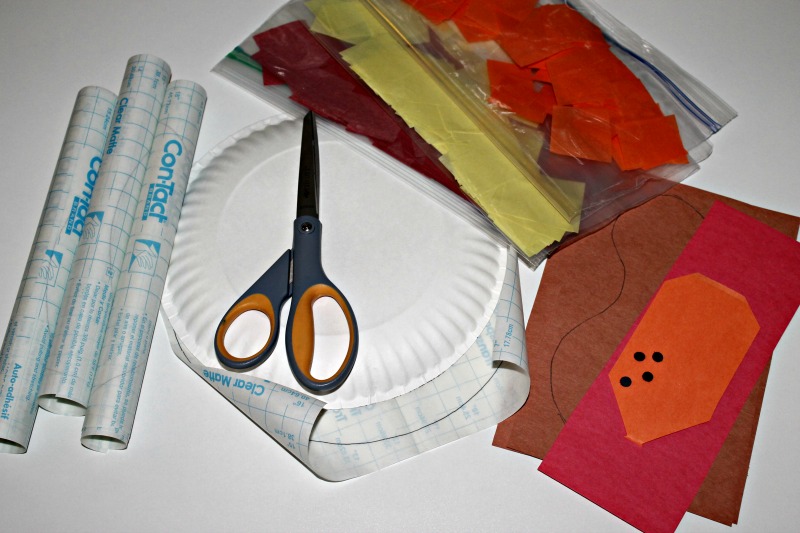 Step One: Draw or print out a turkey template and have your child cut out. This is a great fine motor skills activity, especially for toddlers and preschoolers.
Step Two: Cut your contact paper into large squares and use a large round object (I used a paper plate), to trace a circle on the contact paper. You need two of these squares.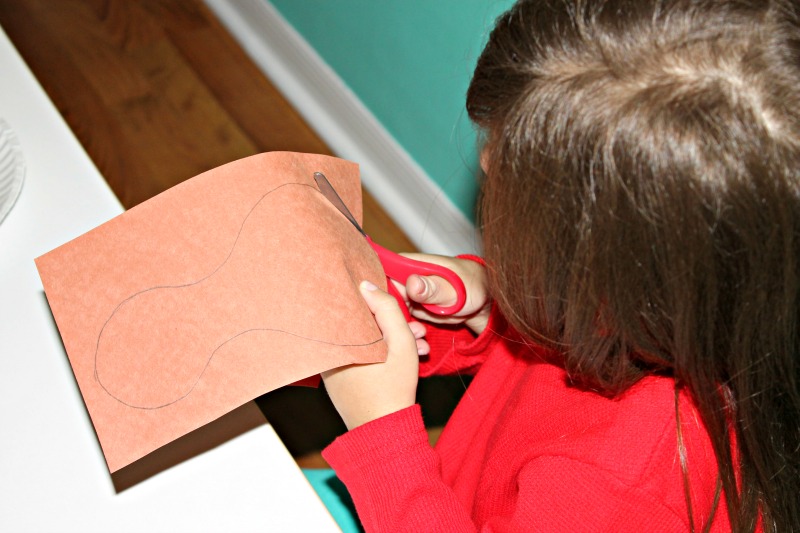 Step Three: Cut out square pieces of tissue paper. The easiest way to do this is to lay your paper flat on the floor, cut it into strips, and then cut it into squares. Do this with all of your colors. You can keep them stored in a large zip lock bag.
Step Four: Pull off the paper from the contact paper, laying the sticky side up. Have your child stick the pieces of tissue paper on their contact paper while grouping by color. If they need help, direct them on where to start the next color.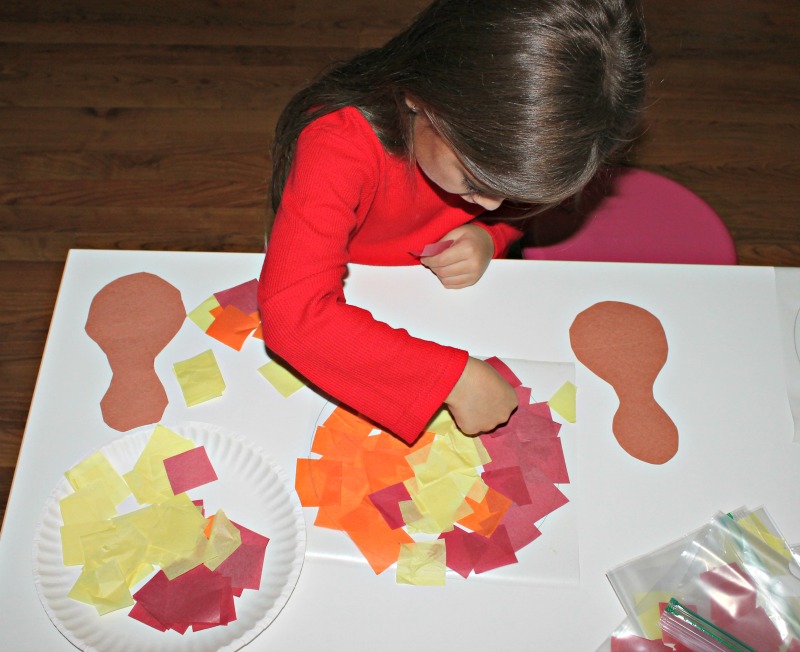 Step Five: Once the entire piece of contact paper is covered with tissue paper it's time to add your turkey's body. We added a few drops of glue on the backside of the turkey just so that it sticks down on the tissue paper.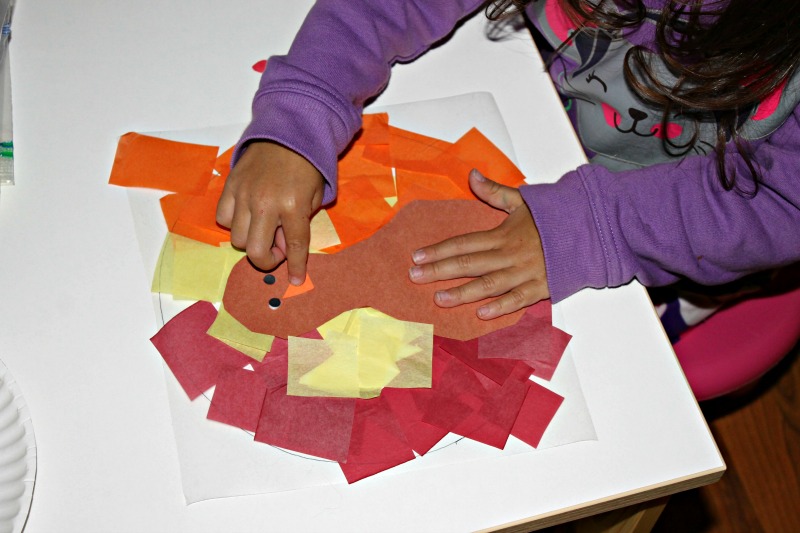 Step Six: Add your turkey's eyes, beak, and waddle using a little bit of craft glue.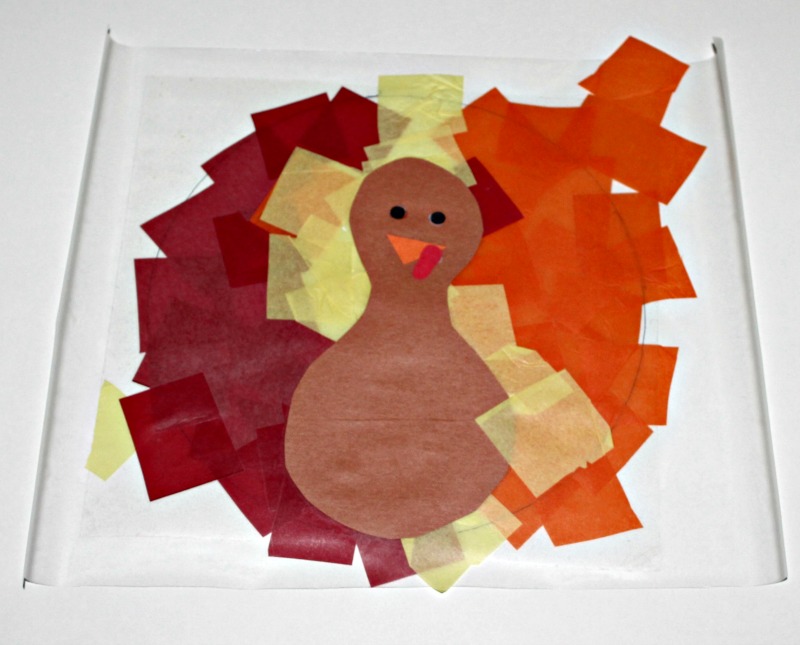 Step Seven: Take the second piece of square contact paper and lay the sticky side flat down over the turkey. You are basically creating a laminated craft 🙂
Step Eight: Cut around the marked circle you drew earlier and your turkey is ready to be hung up on a window for some beautiful fall colors!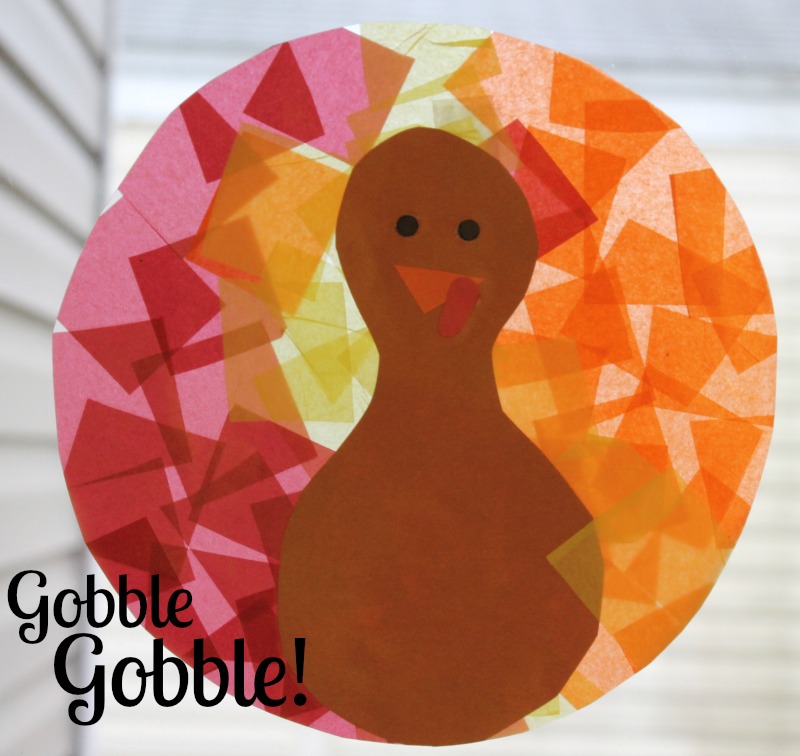 Happy Thanksgiving from our family to yours!
Do your kiddos enjoy creating holiday crafts?

You Are Also Going To Love:
If you loved this Turkey Craft, then you will also love the following turkey and fall crafts I have put together for you:
What are you looking forward to the most on Thanksgiving Day?
*First published in November of 2013*