Yes, it's that time of year again where our evenings become wrapped up in homework. As a teacher, I truly try to keep my homework for students to the minimum and relevant. However, as a Mom, I struggle with my own fifth grader when it comes time to start the homework! I have found a few tips to help use the homework time wisely in our house instead of a time for wining, complaining and stalling tactics!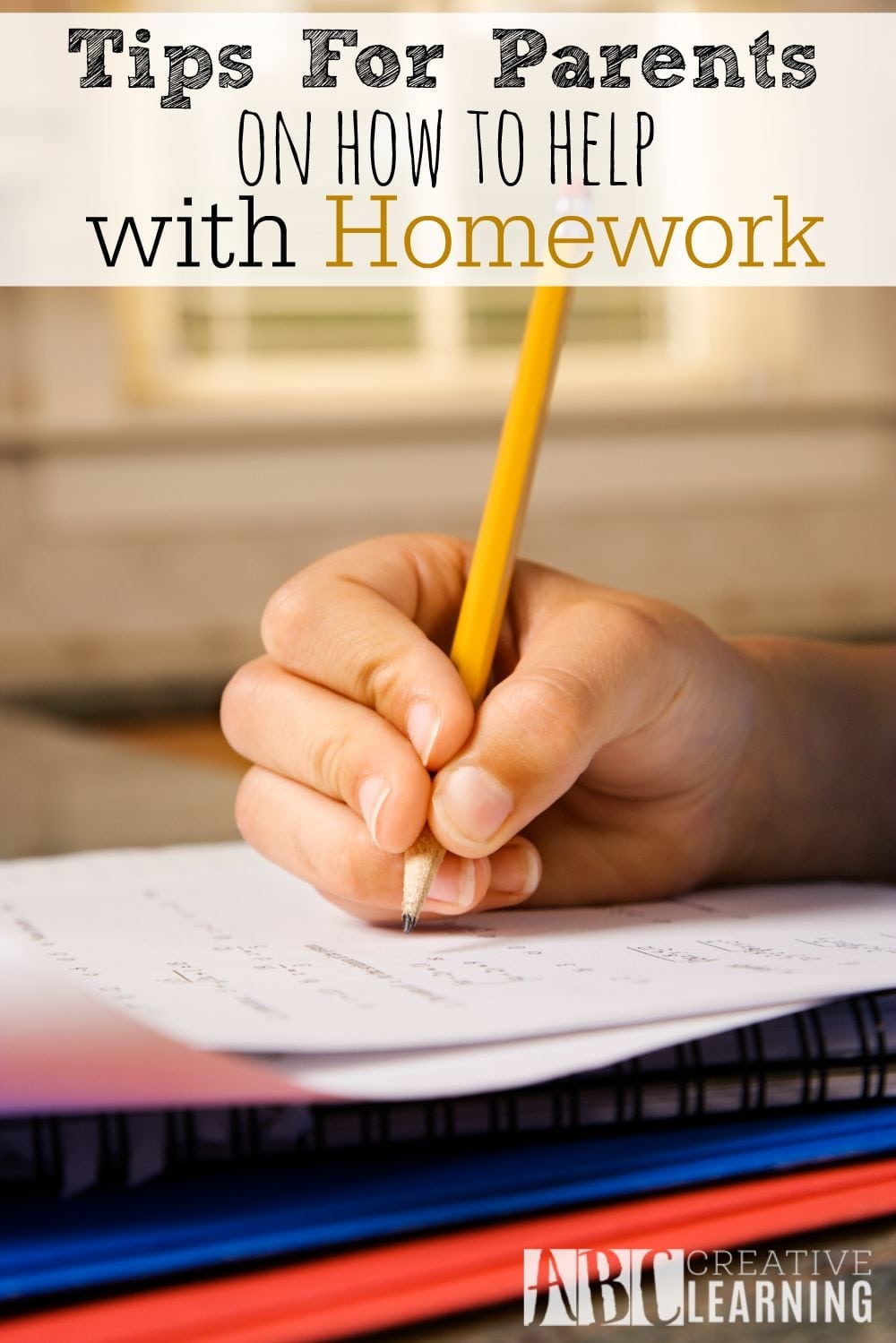 Tips For Parents On How to Help With Homework
Have a designated spot to do homework. This could be at the kitchen table, a workstation, a desk in your child's bedroom. It should be quiet and free of distractions.
Set a timer. We do this in our house, especially for reading. Set the timer for a given amount of minutes to complete each task. For example, I might set it for 20 minutes of silent reading. I then might set it for 5 minutes of fact review. Finally, spelling words are reviewed for 10 minutes. We usually average about 30-45 minutes a night. (I have a fifth grader.) This time will vary on your child's grade level.
Give short breaks. Sometimes it is difficult for children (especially younger ones) to sit for sustained periods of time. Allow them movement breaks to help pace their energy.
If for some reason homework time is becoming a struggle, please let your child's teacher know ASAP! We do not want this to be a time of tears and arguing! We can modify and adjust the amount of homework very easily! Like I tell my students, "Don't suffer in silence!" Good teachers will always work with you to help homework be less of a struggle.
Practice routine. Have your child do homework at the same time each night. This can be difficult with after-school sports and activities but in the long run, will help!
Empty your child's backpack. This is a MUST! New kindergarten parents sometimes have difficulty with this as they are not used to checking it on a nightly basis.
Review your child's assignment notebook. I initial my daughter's just to let the classroom teacher know I have seen it. If I have questions, I always write them down in here because I know the teacher will see them.
Keep things organized! It is so easy to lose a worksheet, a book, or a folder. We have a designated tray on the counter for all papers. (I have to admit, a few of my daughters have ended up in the recycling bin from one time or another!) Put materials right back in their backpack so it is ready to go for the next morning! It only takes a few minutes each night and will pay off in the long run!
If for whatever reason there is no homework given, still set aside time to read, review math facts, write in a journal, etc. There are many websites you can use to help reinforce many skills. Below are just a few!
www.spellingcity.comYou can create spelling lists, do spelling practice, etc. with this excellent website!
www.readinga-z.com A great website for leveled literacy! Lots of extras to help young emerging readers and older readers as well!
www.themathworksheetsite.com There is a fee for this Math worksheet site, but there are also many freebies available. A great site to create extra math practice for all grade levels.
*Links above are non affiliated*
Have a great start to the school year!!
You Are Also Going To Love:
If you enjoyed these Tips for Parents On How to Help With Homework, then you will also love the following Back-To-School articles I have put together for you:
How do you help your child complete their homework stress-free?

SaveSave