This post may contain affiliate links.
I was invited by Disney to attend the LA Red Carpet Premier and Press Junket for the #MoanaEvent, #ABCTVEvent and #StuckInTheMiddleEvent. This special invitation is an all expense paid trip, but all magical opinions are mine alone.
One of the things that my family all share, is the love of movies! So, you can bet we are super excited that The BFG is now available on Blu-Ray + DVD! Make sure to grab your own copy starting today and take your entire family on an incredible adventure!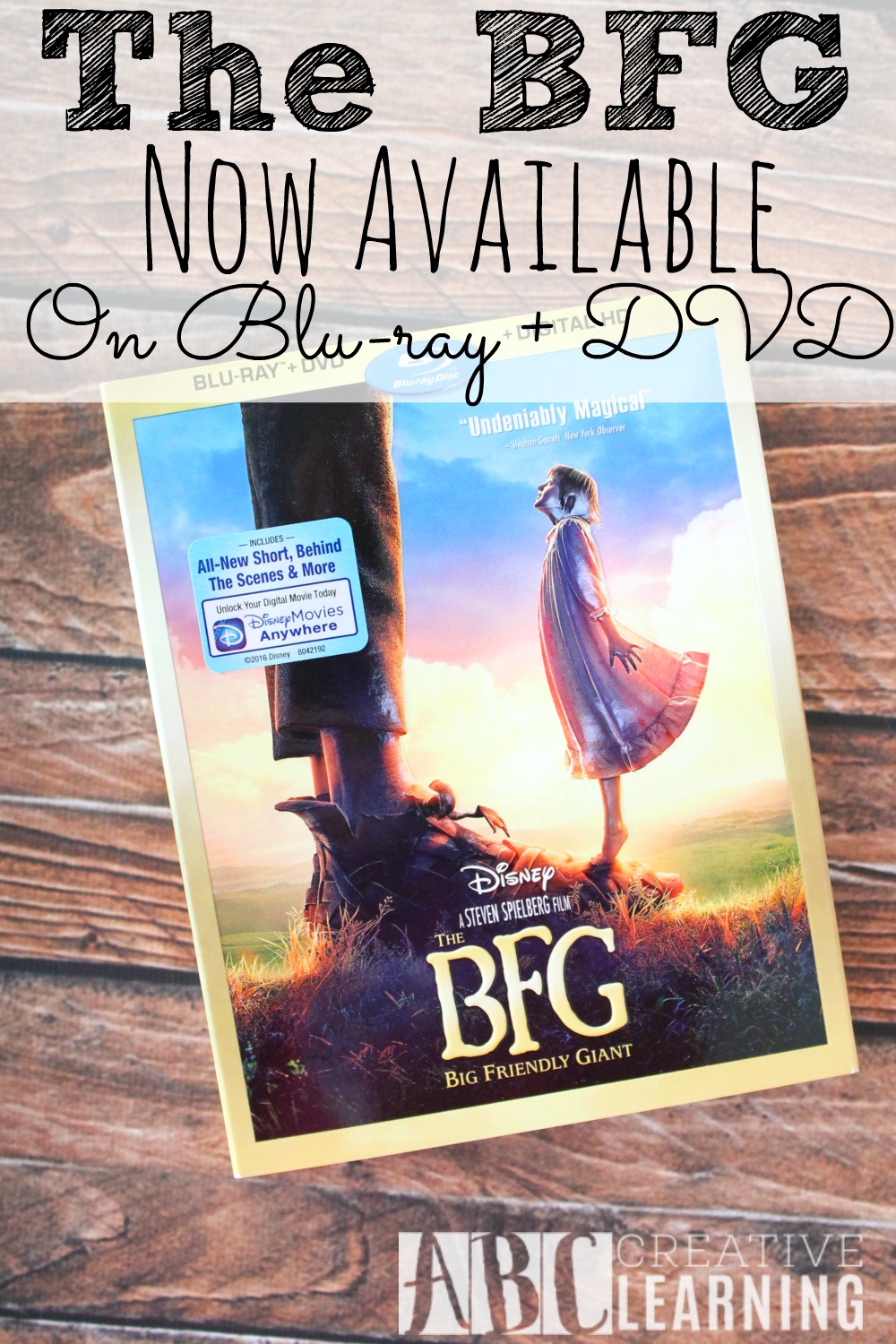 The BFG Now Available on Blu-Ray + DVD #TheBFGBluray
I've been a fan of Dahl's work for a very long time, especially as a vivid reader. I do have to say that I had never read The BFG as a child until Disney was creating the film. My daughter and I then sat down every night to read the book, making sure to finish the story before we had the opportunity to see it on the big screen!
You absolutely fall in love with The Big Friendly Giant and Sophie from the very start! Their friendship is so powerful that it doesn't matter that they are both from completely different worlds.
Make sure to check out my full review of The BFG!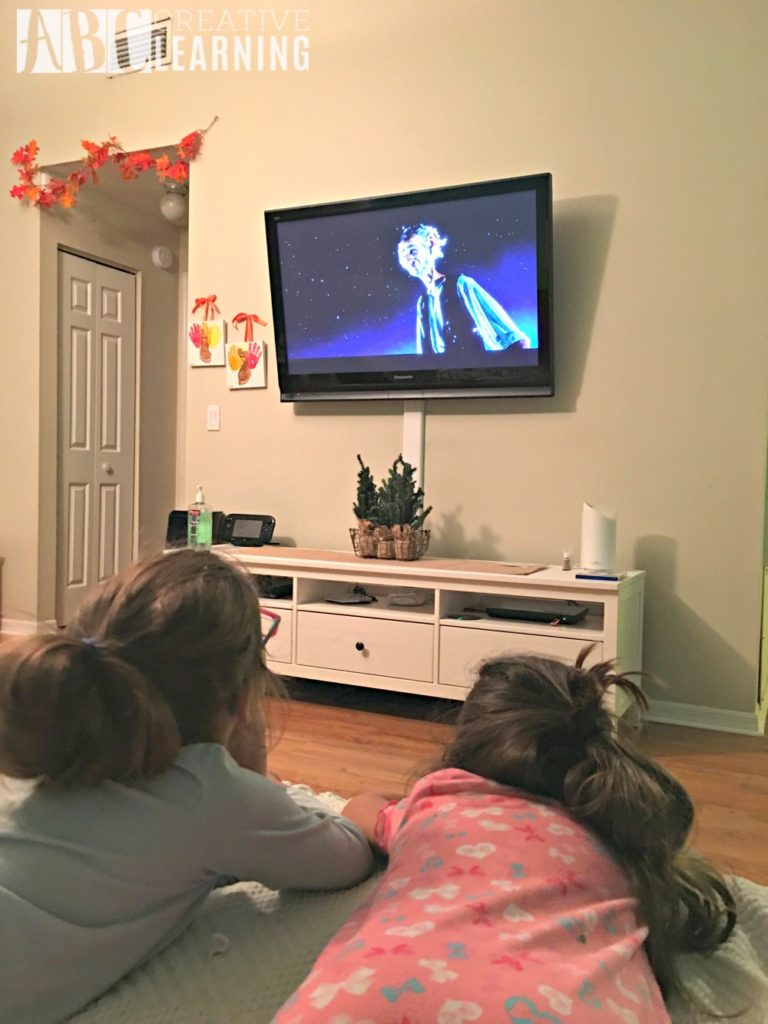 I was only able to take my oldest daughter to see The BFG when it came out in theaters, so I was super excited to have a family night where we all sat down to enjoy the movie! I wasn't sure how my youngest daughter was going to react, but she absolutely loved it and it became our Thanksgiving break family movie.
I love that the adventure that Sophie goes on with her new friend allows my girls to think big! One of the things that I want them to be able to do as long as possible is to have a great imagination and think that all is possible! I believe that The BFG definitely accomplishes this.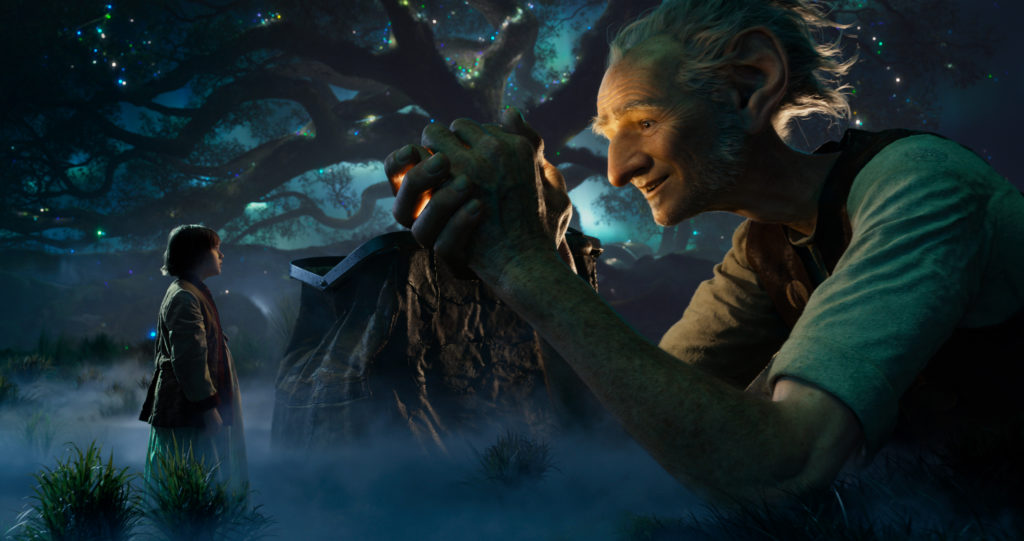 About The BFG:
The talents of three of the world's greatest storytellers – Roald Dahl, Walt Disney and Steven Spielberg –
finally unite to bring Dahl's beloved classic "The BFG" to life. Directed by Spielberg, Disney's "The BFG" tells the imaginative story of a young girl and the Giant who introduces her to the wonders and perils of Giant Country. "I think it was kind of genius of Roald Dahl to be able to empower the children. It was very, very brave of him to introduce that combination of darkness and light which was so much Disney's original signature in a lot of their earlier works like in 'Dumbo,' 'Fantasia,' 'Snow White' and 'Cinderella,' and being able to do scary, but also be redemptive at the same time and teach a lesson, an enduring lesson, to everyone, it was a wonderful thing for Dahl to have done, and it was one of the things that attracted me to want to direct this Dahl book," says Spielberg.

The BFG (Mark Rylance), while a giant himself, is a Big Friendly Giant and nothing like the other inhabitants of Giant Country. Standing 24-feet tall with enormous ears and a keen sense of smell, he is endearingly dim-witted and keeps to himself for the most part. Giants like Bloodbottler (Bill Hader) and Fleshlumpeater (Jemaine Clement) on the other hand, are twice as big and at least twice as scary and have been known to eat humans, while the BFG prefers Snozzcumber and Frobscottle. Upon her arrival in Giant Country, Sophie, a precocious 10-year-old girl from London, is initially frightened of the mysterious giant who has brought her to his cave, but soon comes to realize that the BFG is actually quite gentle and charming, and, having never met a giant before, has many questions. The BFG brings Sophie to Dream Country where he collects dreams and sends them to children, teaching her all about the magic and mystery of dreams.

Having both been on their own in the world up until now, their affection for one another quickly grows. But Sophie's presence in Giant Country has attracted the unwanted attention of the other giants, who have become increasingly more bothersome. Says Spielberg, "It's a story about friendship, it's a story about loyalty and protecting your friends and it's a story that shows that even a little girl can help a big giant solve his biggest problems." Sophie and the BFG soon depart for London to see the Queen (Penelope Wilton) and warn her of the precarious giant situation, but they must first convince the Queen and her maid, Mary (Rebecca Hall), that giants do indeed exist. Together, they come up with a plan to get rid of the giants once and for all.

Check out some of the bonus features included below!
BLU-RAY & DIGITAL HD:
Bringing "The BFG" to Life
Ruby Barnhill (Sophie) hosts a phizz-whizzing journey through the making of "The BFG." This behind-the-scenes documentary details the film's progression through interviews with Roald Dahl's daughter Lucy Dahl, screenwriter Melissa Mathison, executive producers Kathleen Kennedy, Frank Marshall and Kristie Macosko Krieger, and numerous members of the talented cast and crew.
The Big Friendly Giant and Me
Sophie wasn't the first "bean" in Giant Country—many illustrations were created as if drawn by a little boy who was there long before Sophie. This charming, in-world short will bring the drawings to life with animation and narration, recounting the friendship and the dreams shared between the boy and the Big Friendly Giant.
Gobblefunk: The Wonderful Words of The BFG – A whoopsey-splunkers tutorial on the meaning of the gloriumptious gobblefunk in "The BFG."
Giants 101
Jemaine Clement (Fleshlumpeater) and Bill Hader (Bloodbottler) introduce us to the loathsome giants in "The BFG," along with movement choreographer/motion capture performer Terry Notary, who collaborated with the actors and Director Steven Spielberg prior to filming to develop their movements and character traits.
Melissa Mathison: A Tribute
An homage to Melissa Mathison, the extraordinary, Oscar®-nominated screenwriter of "The BFG" and "E.T.," whose talent and heart were as immense as the giants in "The BFG."
DIGITAL/VOD:
John Williams: Scoring A Dream
A journey through the film's concept art and memorable moments, interwoven with the sights and sounds of legendary composer John William's scoring session.
DVD:
Gobblefunk
The Wonderful Words of The BFG and Melissa Mathison: A Tribute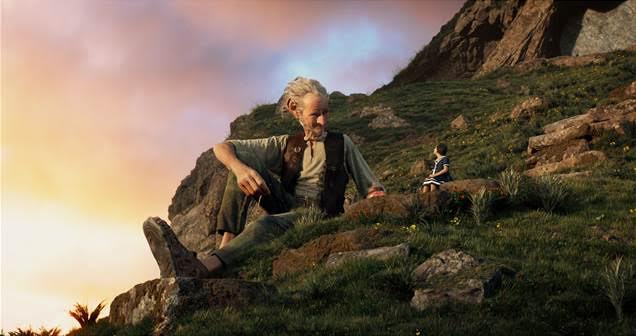 As you can see The BFG is a must have in your home and makes the perfect holiday stocking stuffer! Make sure to grab your copy of The BFG on Digital HD, Blu-ray, and Disney Movies Anywhere!
Like THE BFG on Facebook: https://www.facebook.com/thebfgmovie

Follow Walt Disney Studios on Instagram: https://instagram.com/disneystudios

Follow Walt Disney Studios on Twitter: https://twitter.com/disneystudios
Your Are Also Going To Love:
If you love reading about The BFG, then you will also love the following Disney movie articles I have put together for you:
If you are a fan of Steven Spielberg and Disney, then The BFG is a must have for your family!