For the past few months I've been loving making canvas crafts with my girls and hanging them up in our living room. I get so many compliments on their art work, especially because I always use their hands or feet to create them. Here is our March Shamrock Handprint Canvas Craft for Kids.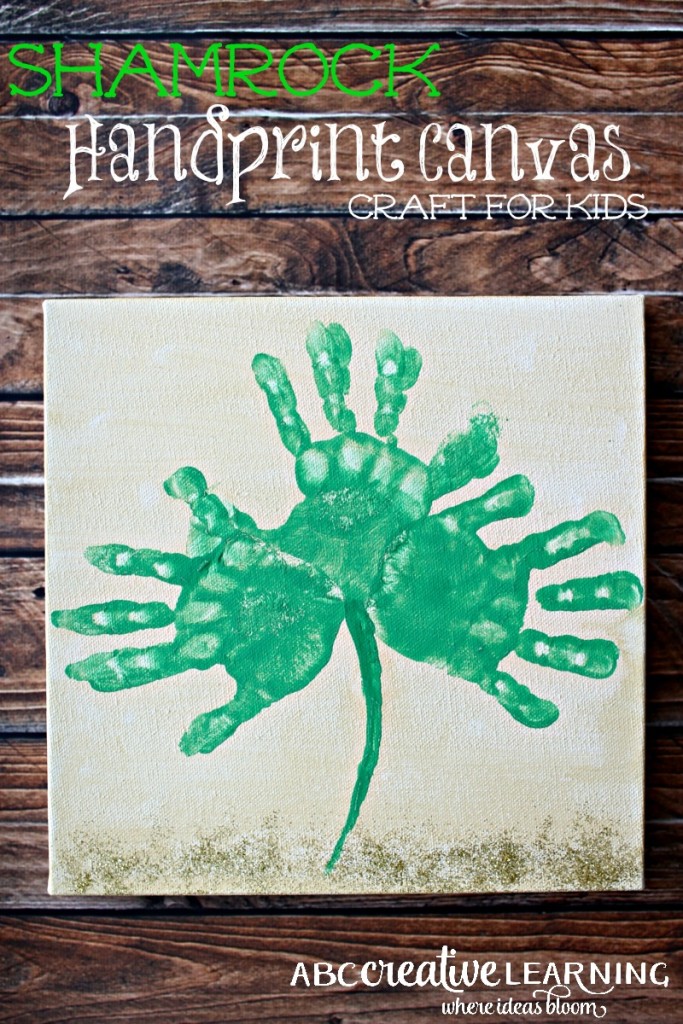 Shamrock Handprint Canvas Craft for Kids
Materials:
Canvas
Gold paint
Green paint
Paint brush
Glitter (optional)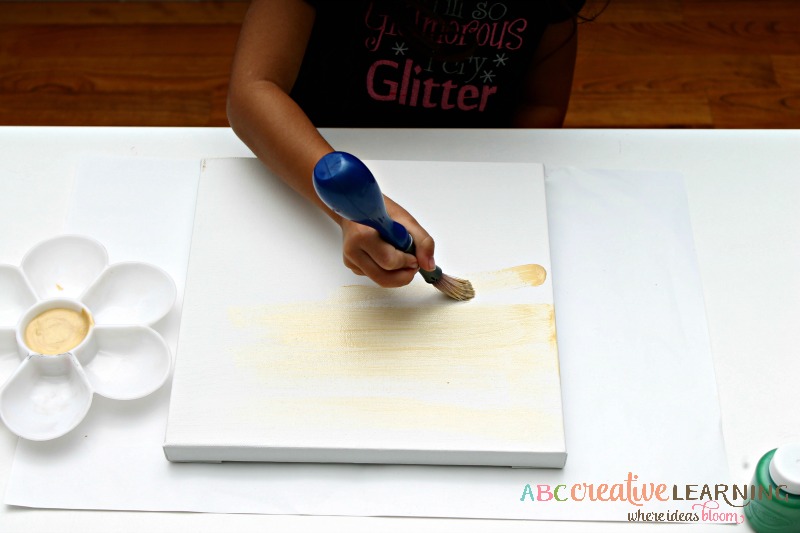 For our canvas, I didn't want to have a white background, so I had the girls paint the canvas with a gold background. Not too much paint is needed, I just wanted to give it a touch of gold behind the shamrock.
If you decide to paint the canvas make sure that you allow your paint to dry for a few hours before starting on the handprints. If not your hands will slip on the wet paint. I talk from experience 😉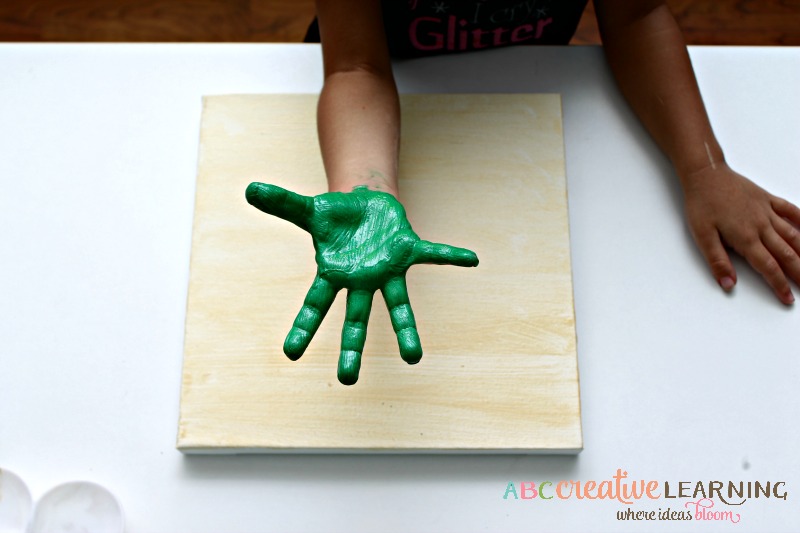 Once your canvas is dried completely, it's time for handprints. Brush green paint on your child's hand and make sure all the fingers are completely covered.
You first want to print on the middle top shamrock, this will be your base for the other two. Center your child's hand on the canvas and starting from the palm press down to print. For the next two shamrock prints rotate your canvas so it's easy for you to center the handprint.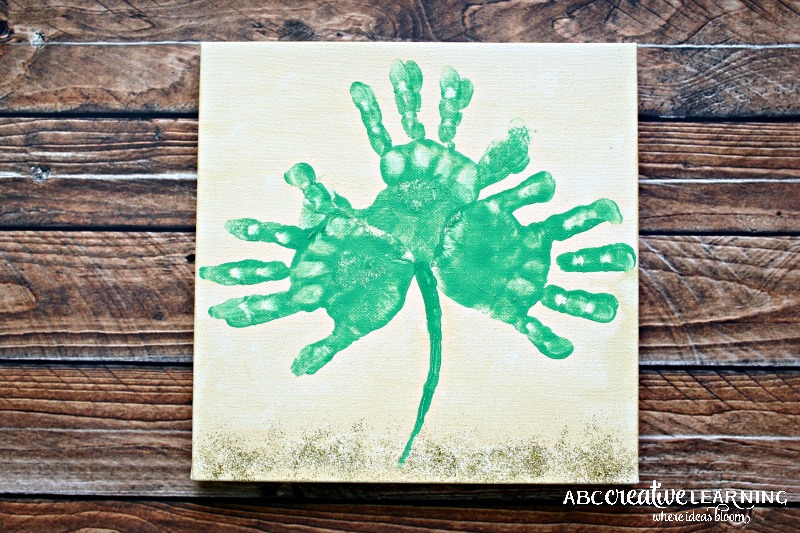 To add the gold glitter at the bottom of the canvas have your child brush a bit of more gold paint and then sprinkle gold glitter before it dries.
Help your child add a shamrock stem using their paintbrush lightly with green paint.
Allow your shamrock canvas to dry and then it will be ready to be hung up for everyone to enjoy in your home!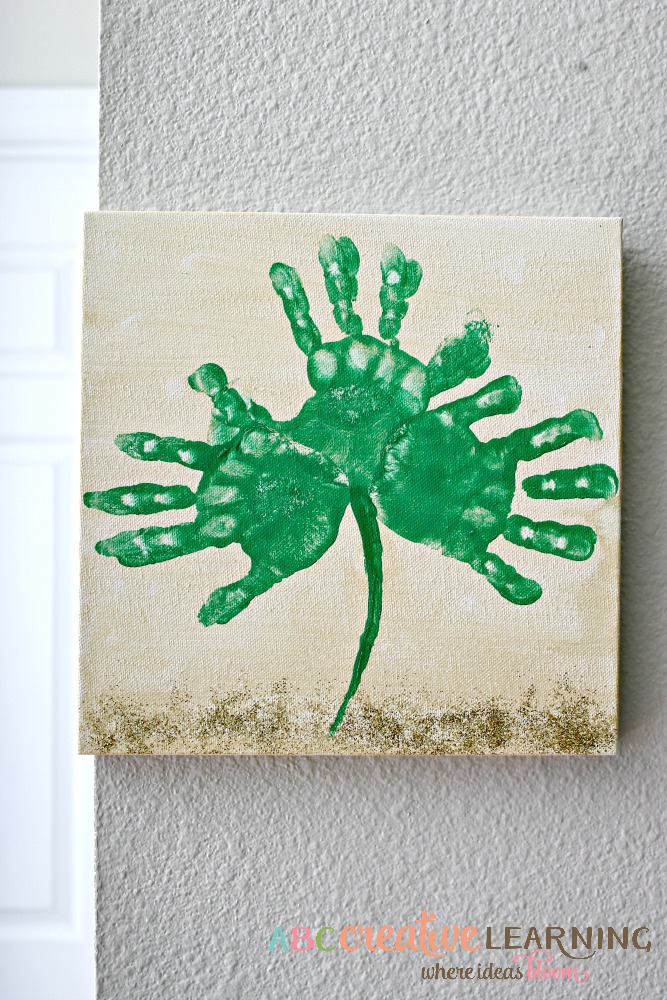 These would make such great gifts for family members and even home decor. I don't know about your kiddos, but my girls always get excited when I hang their artwork to be displayed. They love showing off their art with everyone who comes and visits.

You Are Also Going To Love:
If you loved this Shamrock Handprint Canvas Craft, then you will also love the following St. Patrick's Day Crafts and Activities I have put together for you:
Do you create St. Patrick's Day crafts?