Cute and Easy Easter Cookies that you can share with family and friends! Plus, they are so much fun that even the kids can help in the kitchen!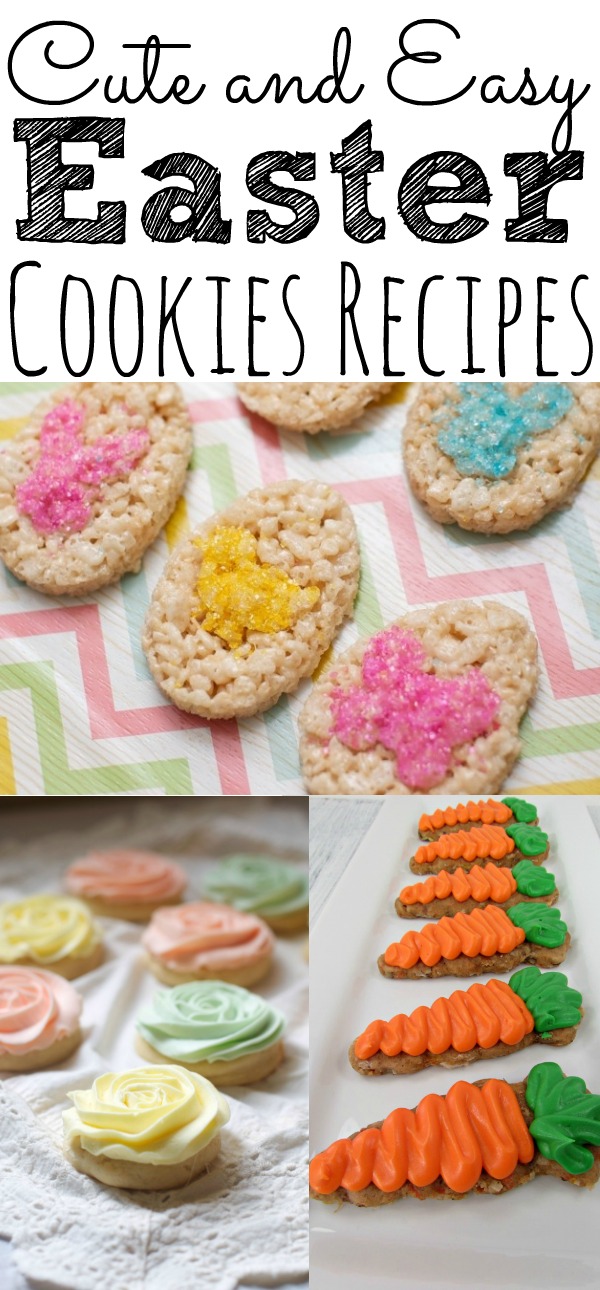 Cute And Easy Easter Cookies
Nothing says spring than the celebration of Easter and there is no better way to celebrate than with yummy treats!
My girls love making cookies with me no matter what holiday or season it is.
It creates family traditions that we will all remember as the years go by and hopefully they will do the same with their children.
That's why I created this fun list of easy Easter cookies from some of my favorite friends to get you started and inspired.
This post contains affiliate links.
List Of Easter Cookie Recipes
I hope you get the chance to create some of these delicious and easy Easter cookies with the family.
They make the perfect sweet treat for Easter brunch or just for fun! I'm excited to try out those Jello Cookies myself!
Yum!

You Are Also Going To Love:
If you love this list of Cute and Easy Easter Cookie, then you will also love the following cookie recipes I have put together for you:
Which recipe from the list above you think your family will love the most?