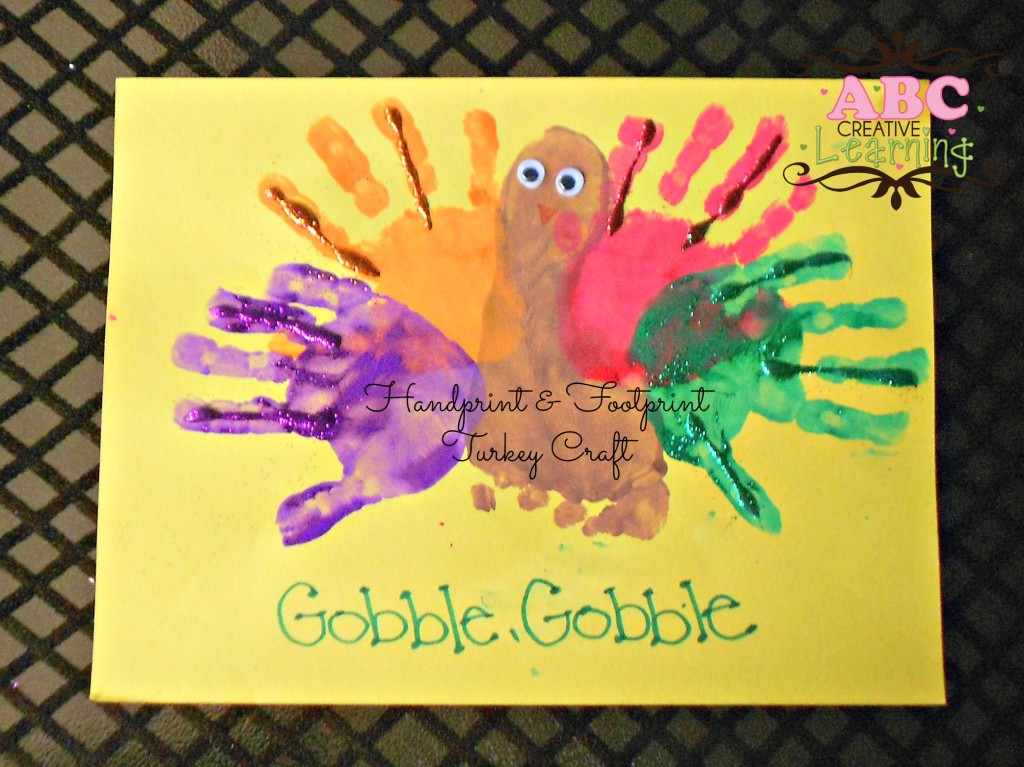 Today we started our Thanksgiving and Turkey unit! The girls wanted to make turkeys right away so I thought we would start with a pretty messy craft, but one of my favorites so far! I personally love using my girls handprints and footprints for arts & crafts. To me it doesn't just become an art project, but these are the crafts that I will save and treasure for ever. When they are my age I will be able to pull them out and remember how little they were and the amazing times we had homeschooling!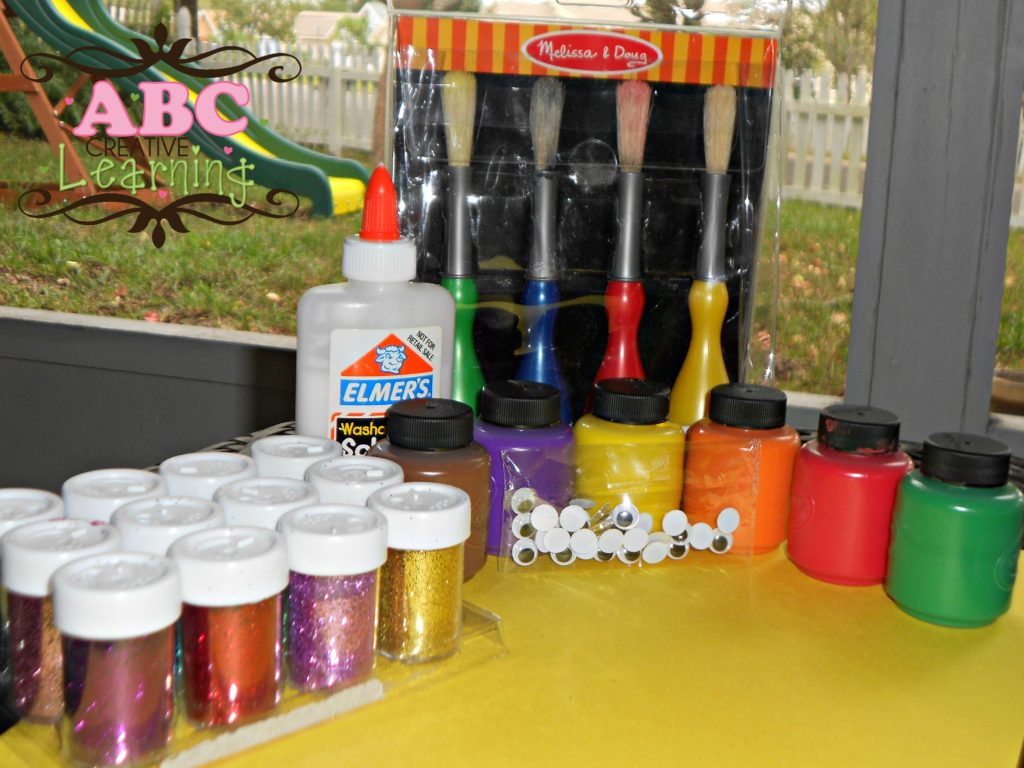 Materials Needed:
Paint Brushes
Paint (4-5 colors + brown)
Construction or Craft Paper
Googly Eyes
Craft Glue
Orange marker or a small orange triangle
Baby wipes or sink
Glitter (optional)
Little hands and feet 🙂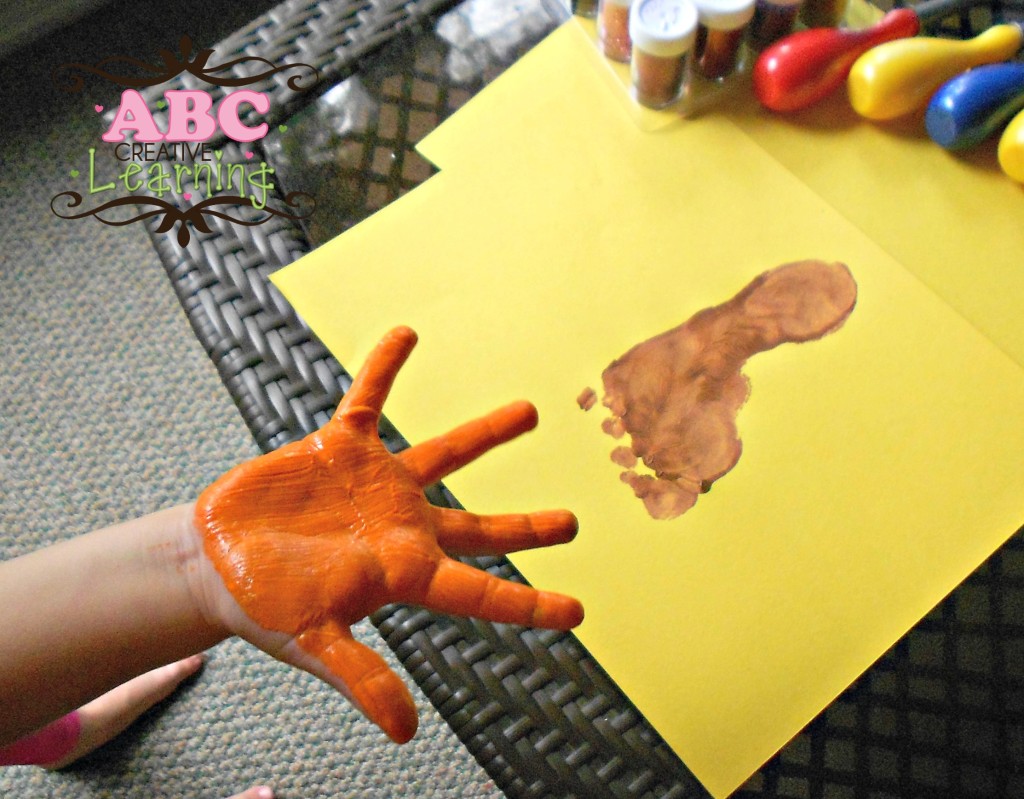 The first thing you want to do is to make sure you are either close to a sink, tub, or have a box of wipes next to you. Paint the bottom of your child's foot with brown paint and print on a piece of construction paper. Make sure that the footprint is low enough on the paper, so that you have space for your handprints. You could also do the handprints first and then the footprint 🙂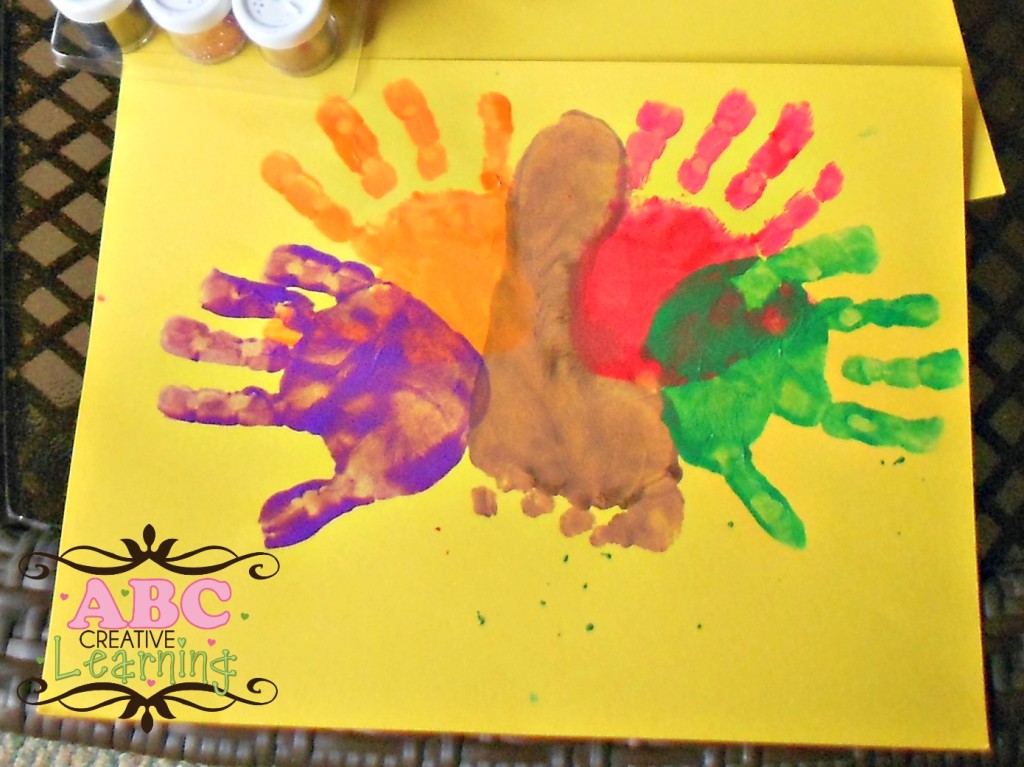 Now it's time for some handprint feathers. You can either do 4 or 5 handprints with 1 handprint in the middle. We did 4 because we did our footprint first, but if you want to do 5 handprinted feathers make sure to do the handprints before the turkeys body. Paint your child's hand completely and help them make a handprint on their turkey for feathers. Try to lay the hand on nice and slow, this way the paint does not smudge.
NOTE: Their right hand will be printed on the left side of the turkey and the left hand will be printed on the right side of the turkey.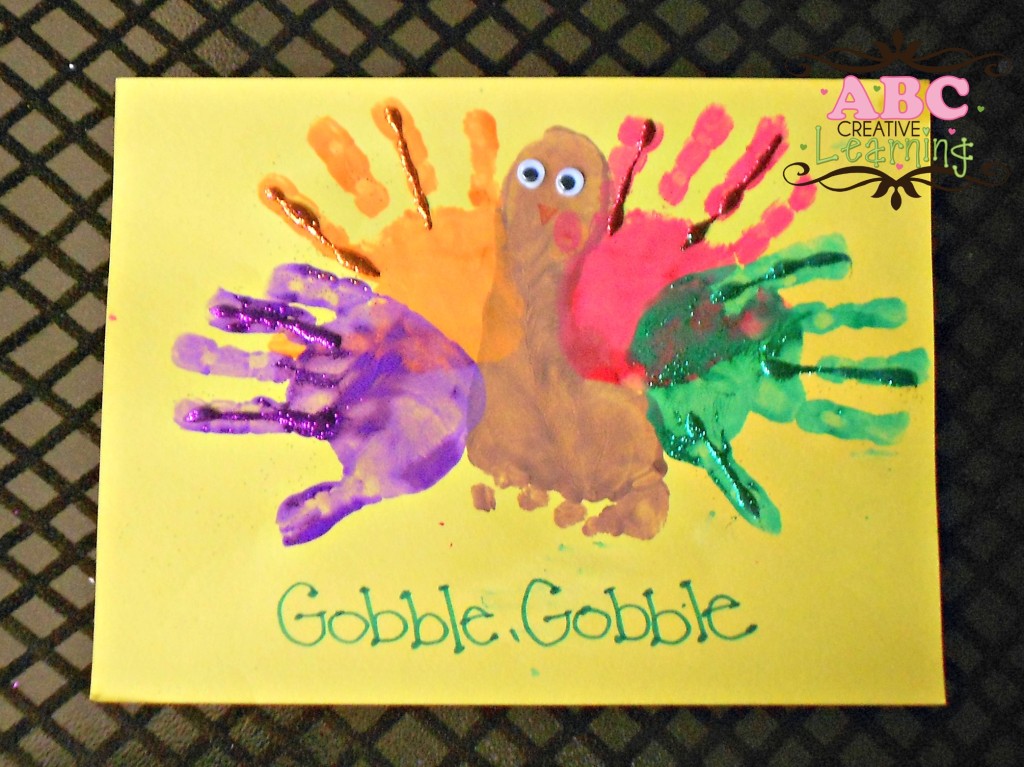 Glue on some googly eyes and a triangle for the beak. Paint your child's pinky red to add the turkey's wattle. Kaelyn wanted to add some glitter to her turkey so we added a little bit of glitter on her turkeys feathers.
We made a bit of a mess making our turkey, but it was a lot of fun! Where's Kaidence's turkey you ask? Well… she wouldn't let me paint her feet or hands 🙂 She told me it was yucky! She is too much! Maybe next year!
Have you done any turkey arts & crafts yet?