One of the things that my husband and I don't get to do much of is travel as a couple. The last time we took a road trip as a family, our vehicle broke down, and we needed a reliable one we could trust. Thank goodness for 2017 Mazda-CX 5! There are so many detailed features that I could share about the vehicle, but here are my top 3 Reasons The Mazda CX-5 Is The Perfect Couples Road Trip Vehicle.
Today's post is sponsored by Mazda. All road tripping opinions are my own. #DriveMazda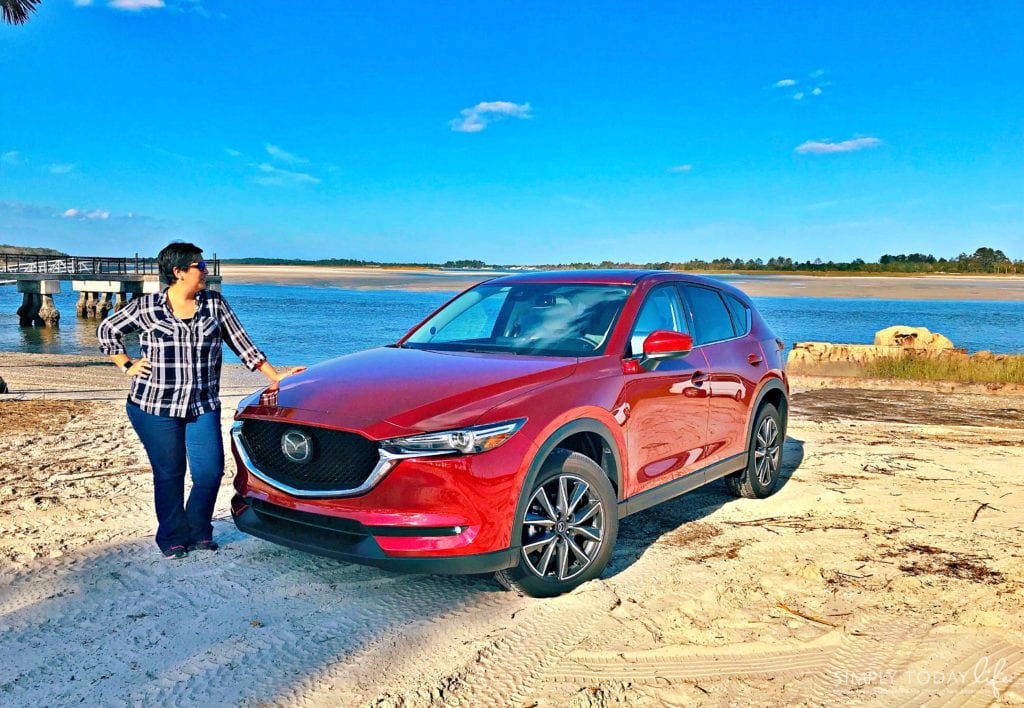 3 Reasons The Mazda CX-5 Is The Perfect Couples Road Trip Vehicle
Hubby and I couldn't wait to get on the road with the Mazda CX-5 Grand Touring, and we were excited to have a full weekend to ourselves! This is one of those moments that as a parent you look forward to, and much needed in a relationship. We were ready for our couples weekend, and we were going to do it in style!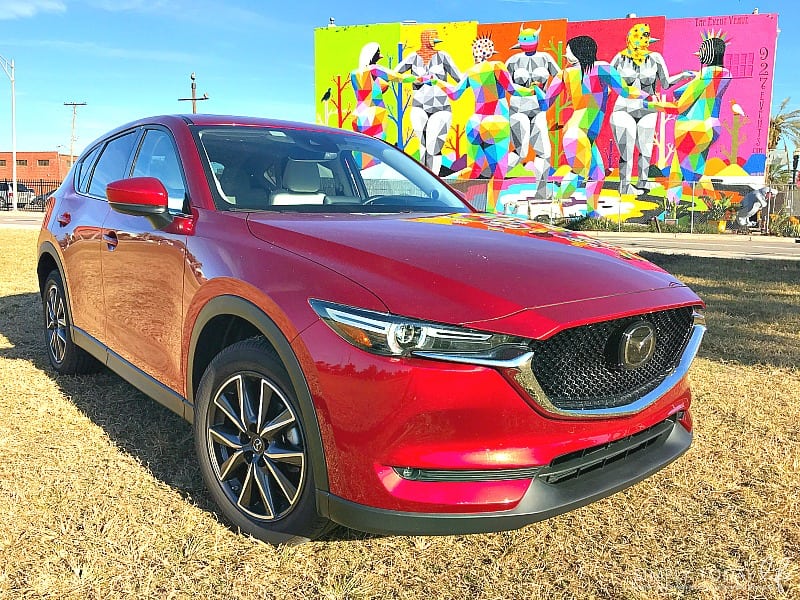 Comfort, Space, and Style
When it comes to road trips, three of the most important features should be the level of comfort, amount of space, and of course style! Now, don't get me wrong, safety is a top priority. I share that in all of my auto reviews, but the Mazda CX-5 has been awarded as a TOP SAFETY PICK+. Which is the highest award from the Insurance Institute for Highway Safety, so I knew we were in good hands.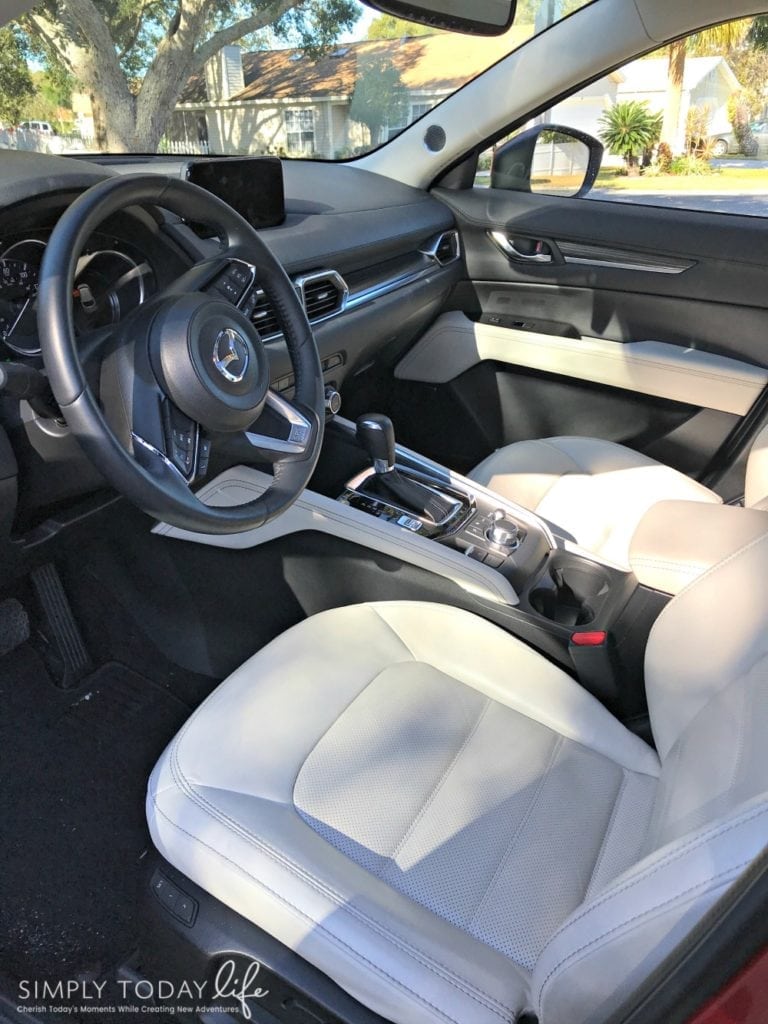 Comfort
The worse thing during a road trip is not to be comfortable, especially when you are driving long distance. I'm so happy that the Mazda CX-5 Grand Touring provided both comfort and heated seats throughout our drive to Jacksonville. Us Floridians are not used to cold weather and that weekend was a bit chillier than usual for this time of year.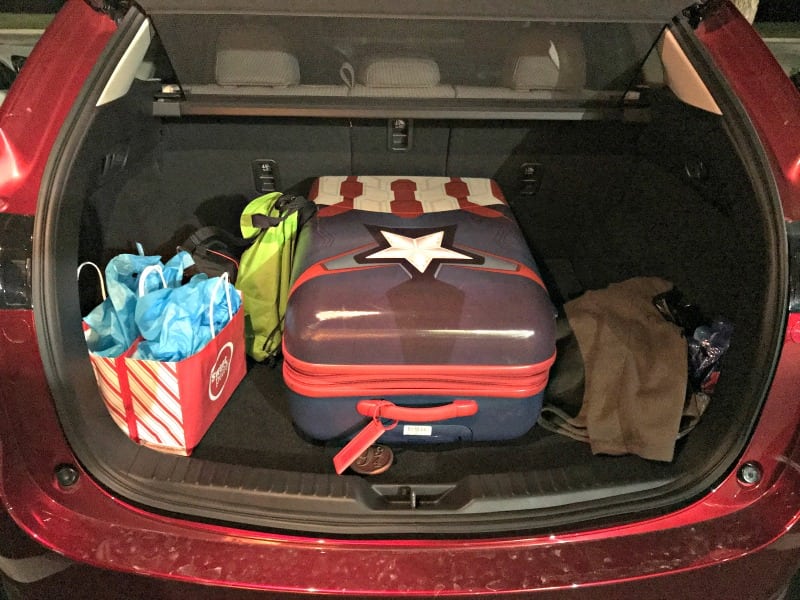 Space
I was happy to see that the 2017 Mazda CX-5 had a huge trunk that fit our large luggage, bags, and gifts for family. You don't want to cram things in the back seat with items you don't need during the road trip.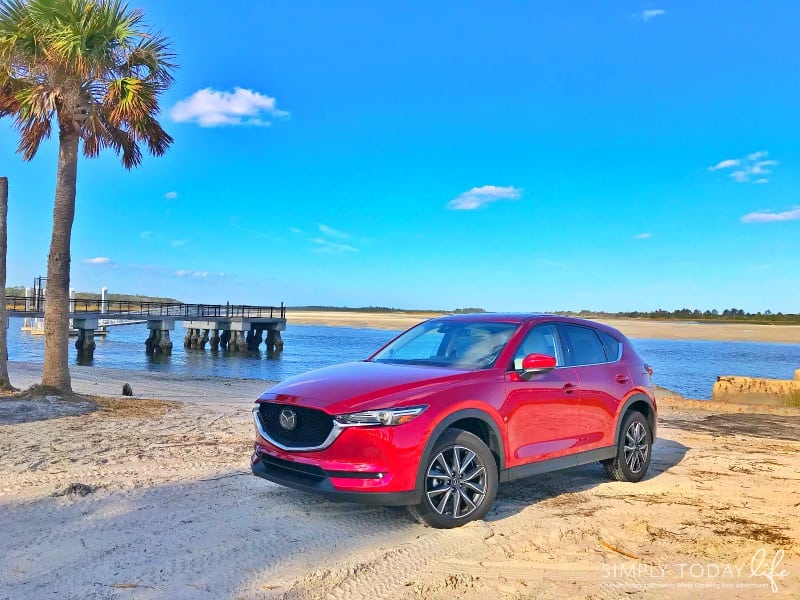 Style
I ultimately fell in love with the style and color of our Mazda CX-5 Grand Touring in Soul Red Crystal Metallic! The design is both elegant and classy! Not only perfect for the young couple, but for anyone who likes a more refined vehicle.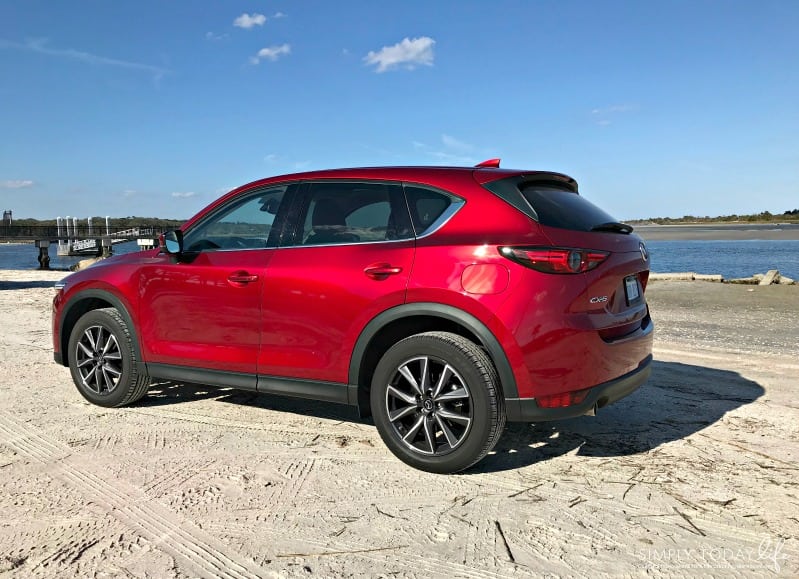 Crossover Between A Car and SUV
This is the part my husband loved! He's been looking for a vehicle that is small enough for him, great on gas, but still has the potential to be used as a family car when needed. He said that he found all of that in the Mazda CX-5. You always get the high gas mileage which a smaller vehicle attains, but with a more substantial body that fits a family of four comfortably.
Plus, he couldn't but love the BOSE 10-speaker surround sound system!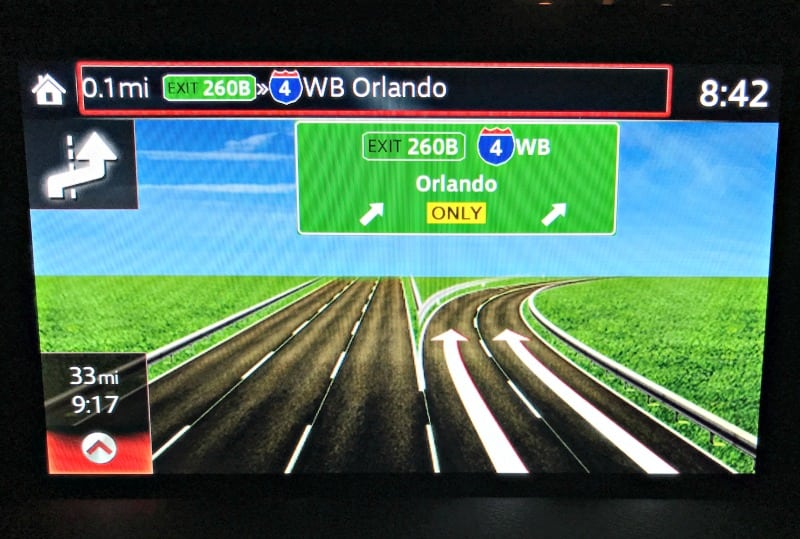 Latest and Greatest Technology
Navigation System with Touchscreen Display
I'm all about anything with navigation in which I don't have to pull out my phone! I'm always getting lost, no matter how many times I drive the same way. So, good thing I had the navigation on during our drive up to Jacksonville Florida in the middle of the night, because hubby was completely passed out! Plus, with the bright display, you can see ahead of time where you are turning and how far before your turn approaches.
Wind-Shield Projected Active Driving Display
This was also perfect for me driving especially at night. No need to take your eyes off the road to see how fast you are going, when your exit approaches, or even when a stop sign is coming up. The traffic sign recognition is one of the newest technology in vehicles now, and I think it's going to go far with a lot of fo parents purchasing a car for their kids.
High Beam Control
The high beam control is a technology that allows you to use your high beams and lowers when sensing a vehicle approaching. I'm so glad we drove at night because it was an awesome feature to check out during our road trip.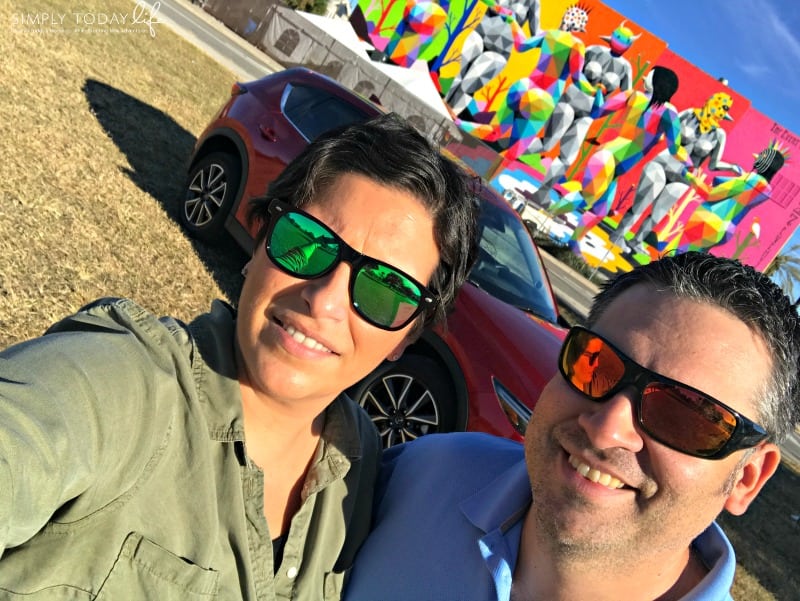 My husband and I had the best time exploring Jacksonville Florida in the 2017 Mazda CX-5 Grand Touring and who knows, maybe this time next year he has decided to buy one himself! Hopefully in the new Soul Red Crystal Metallic color! The Mazda CX-5 was the perfect road trip vehicle for us!
The starting MSRP for the 2017 Mazda CX-5 Grand Touring is $24,045. The MSRP for the one we were driving is $32,830 because it brings most of all the upgrades available. Check out Mazda online or visit your local dealer for more information.

You Are Also Going To Love:
If you liked this 2017 Mazda CX-5 Car Review, then you will also love the following vehicle articles I have put together for you:
Are you looking for a new vehicle to purchase?

SaveSave
SaveSave
SaveSave
SaveSave
SaveSave
SaveSave