One of the most important decisions parents make for their family like buying a home, is purchasing a vehicle. We want to make sure that we find the perfect car that is also within our means. The Toyota Sienna SE Is The Perfect Family Car for so many different reasons, but for us, it really gave us space and safety we want.
Thank you, Toyota for today's sponsored post. All family opinions are our own.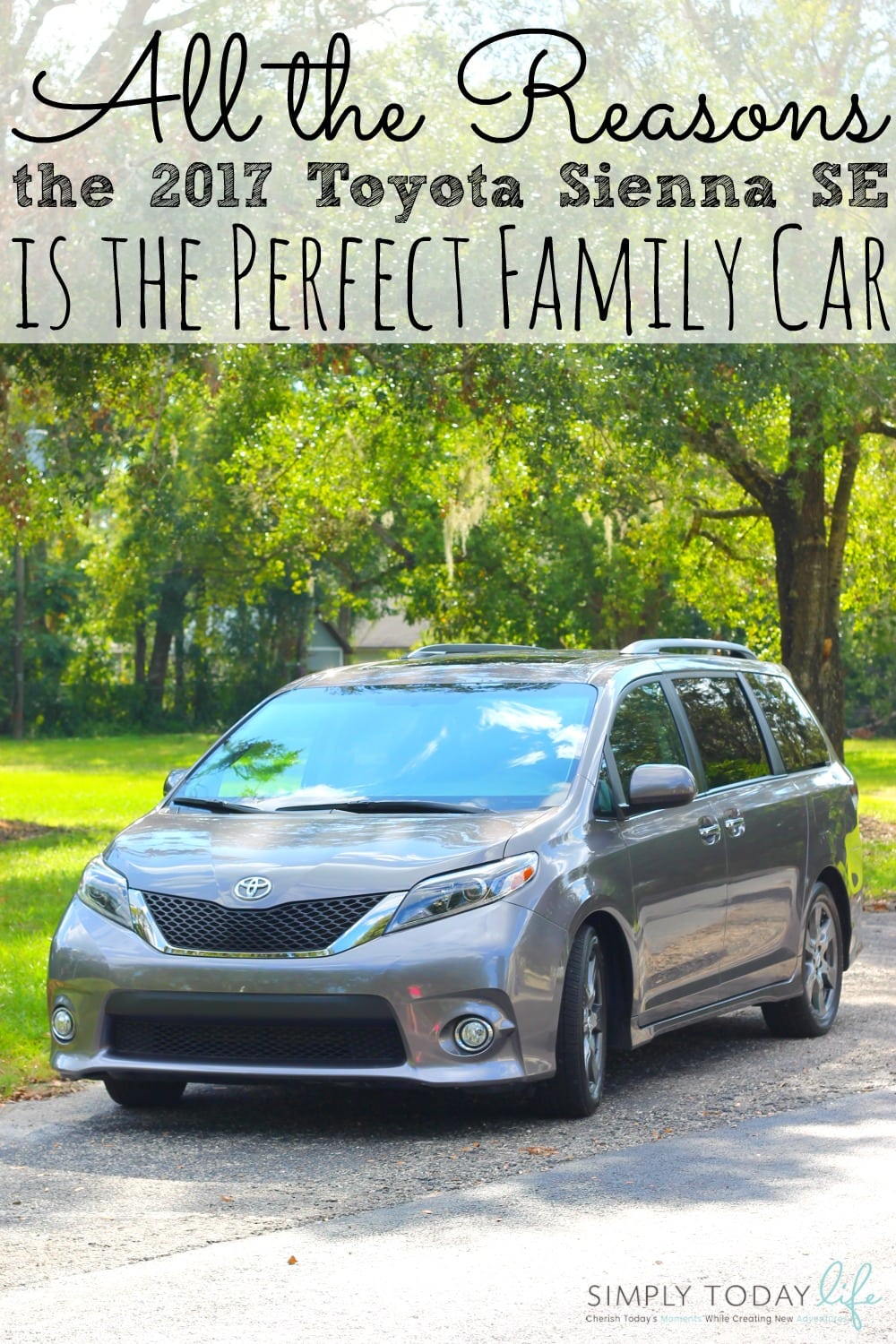 Reasons The Toyota Sienna SE Is The Perfect Family Car
Our family has been on the lookout for the perfect family car. We love the vehicle we have now, but it's time for some upgrading. My husband is really picky when it comes to big investments like these, so we have decided to really take our time looking. Unfortunately, for him, I don't like to wait and I know what I want when I see it!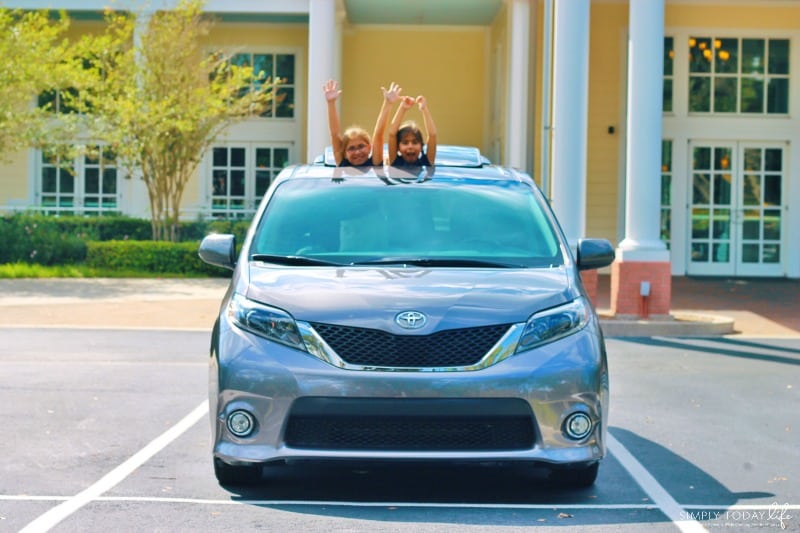 If I had to decide at the precise moment what my family car of choice would be, I would definitely be gunning for the 2017 Toyota Sienna SE! It really has everything we are looking for in a family car and it's very similar to what we have but some definite upgrades!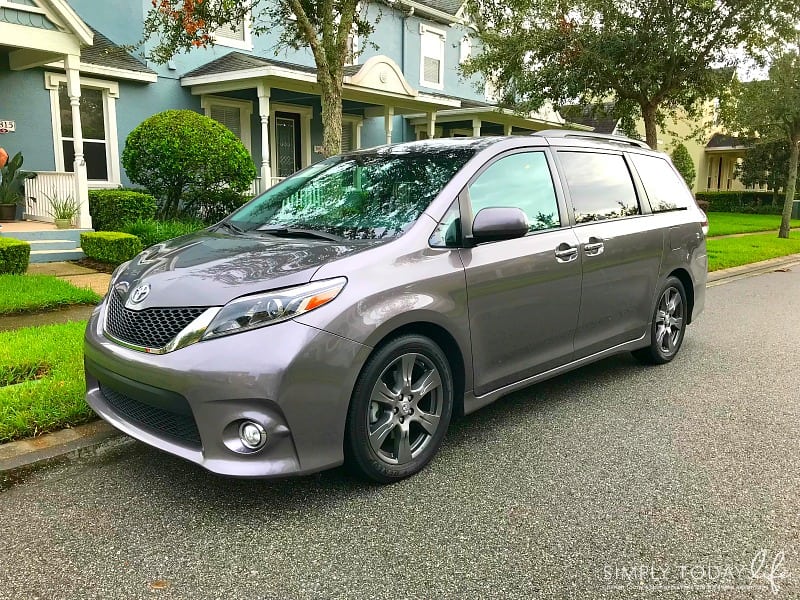 Size and Comfort
Although we are a family of four and two dogs, we like to have lots of room when it comes to our vehicles. Well, the girls and I like to have lots of room in our family car. Especially because we travel so much locally here in Florida and are planning to do lots of traveling out of state soon as well.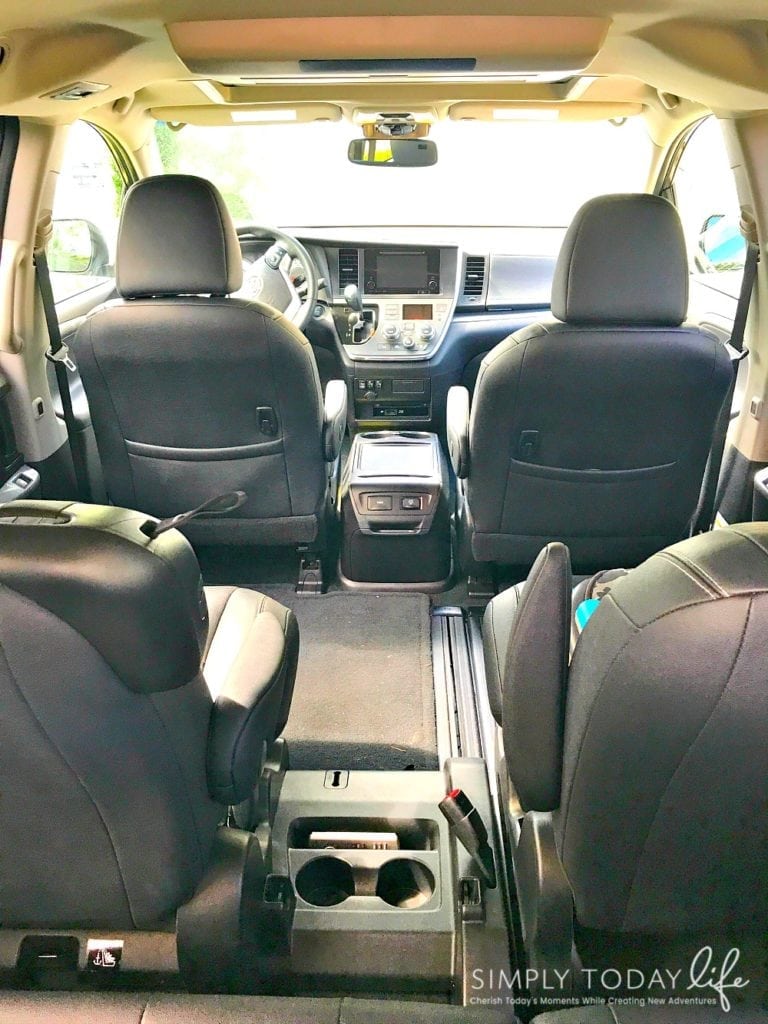 The Toyota Sienna SE does not disappoint when it comes to size or comfort. With space to seat eight people, I say that the Toyota Sienna SE is the perfect family vehicle for anyone who loves road tripping!
Plus, if you only need space for four and two furry friends, then you can easily lay the back seats flat so that your four-legged friends can lay down in comfort, while still having space for your pieces of luggage.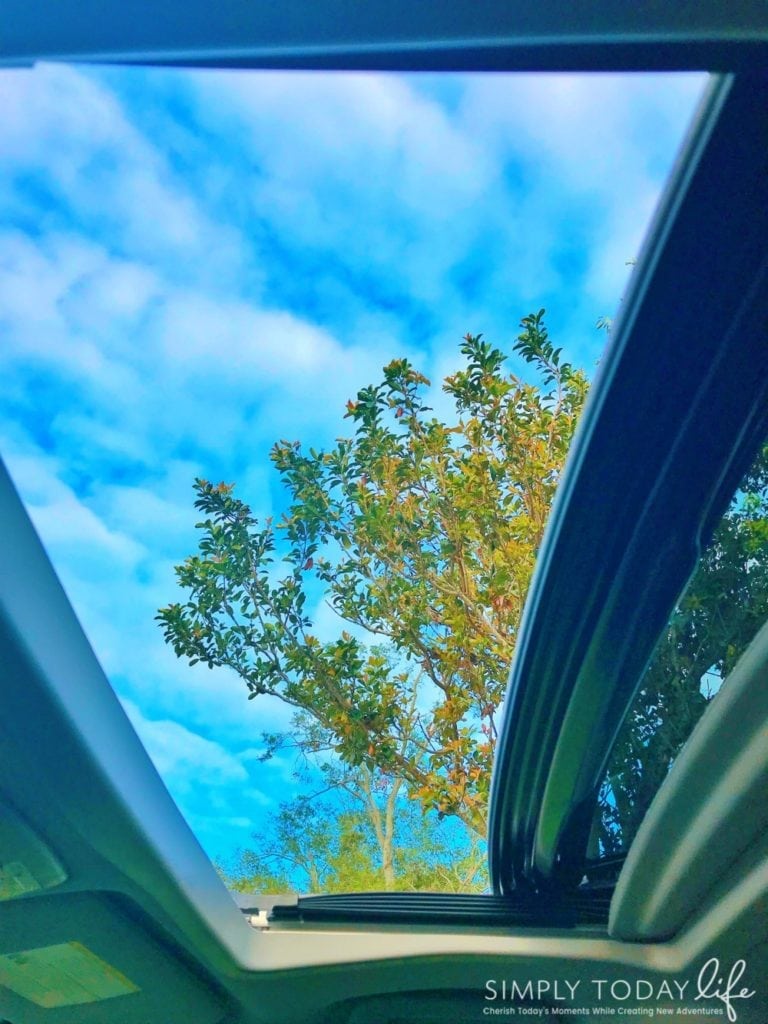 One of my favorite features is the sunroof in the car. Now with the weather cooling off and Florida in the low 80's, it's definitely perfect sunroof weather! Which means saving money on gas because the A/C is not needed.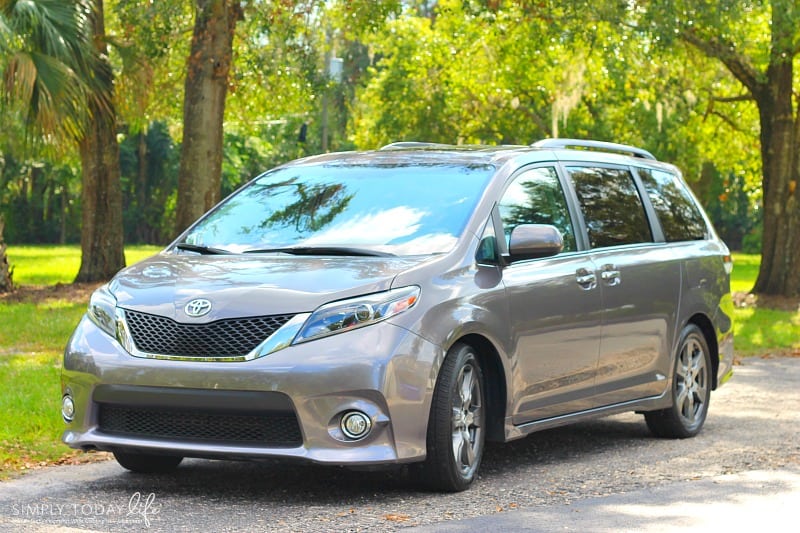 Safety Smooth Ride
In all honestly I love anything that is pretty, but the real test is when you drive the car. Does it drive smooth? Do you and your family feel safe? These are important questions that my husband and I look to answer when we try out a new car.
I have to say that I felt very safe in the Toyota Sienna SE and it definitely drove smooth. Even when driving down I4, which is a nightmare! If you have visited Florida recently or live here, then you know exactly what I mean! Construction everywhere!!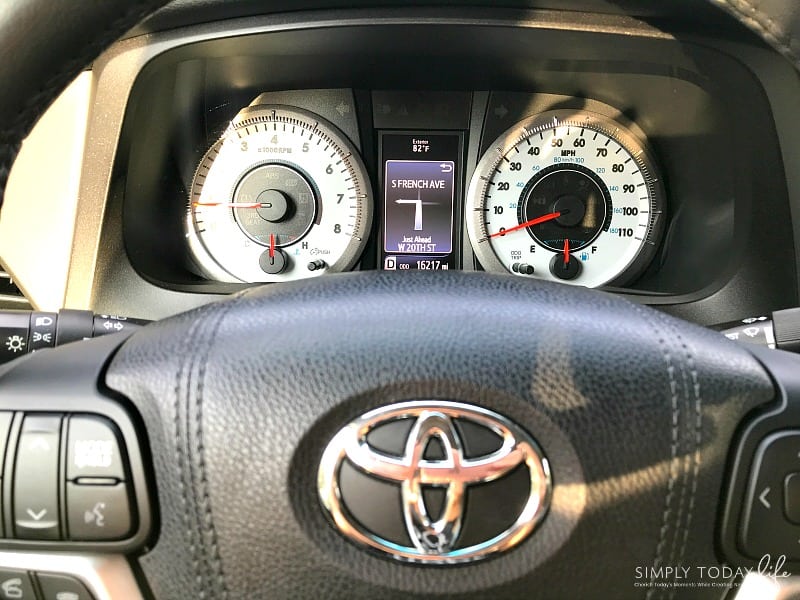 While driving the Sienna SE I felt safe with some of the extra features like the navigation system and speed limit showing up on your dashboard, all controls at your fingertip on your steering wheel, and easy to control temperature knobs.
The backup camera on the 7-inch touch-screen display definitely helped me to get out of tight and crowded spaces with ease. Especially when visiting Downtown Orlando.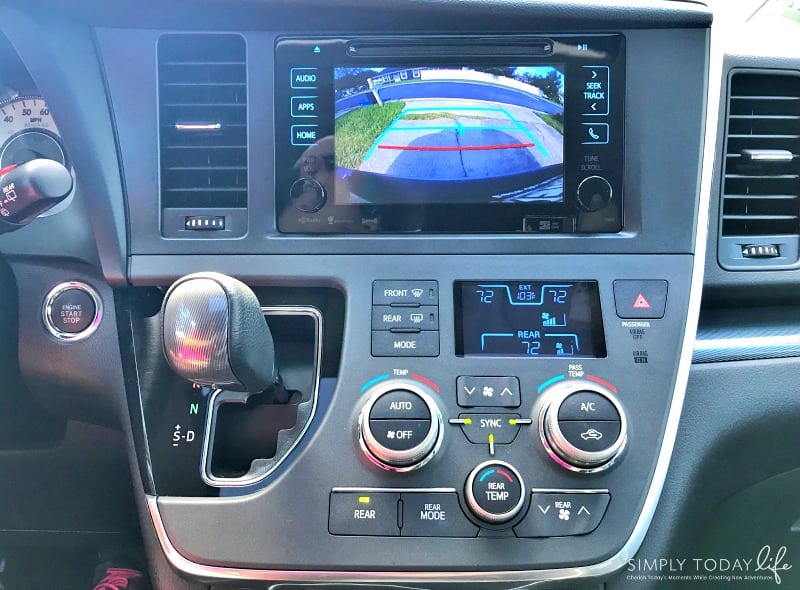 Technology and Entertainment
This is where all the fun stuff comes in as my girls would say. To them, this is the most important features we need to look at and although they really aren't it's definitely nice to have.
Automatic Doors
I absolutely love automatic doors! For me, it's just the convenience of opening up the car doors from a safe distance so my girls can jump right in. Plus, come on moms! When do we ever do two trips with bags? I love shopping at big wholesale clubs, but sometimes I grab large items without a cart and walk out. Which is a big mistake if you have to take out your keys to open your trunk, but with the automatic button on your keys, your trunk will open up for you so that by the time you get to the car you can plop everything down.
My only complaint with the opener was that I had to push twice for the doors to open. I prefer if I could either press for a few seconds or press once.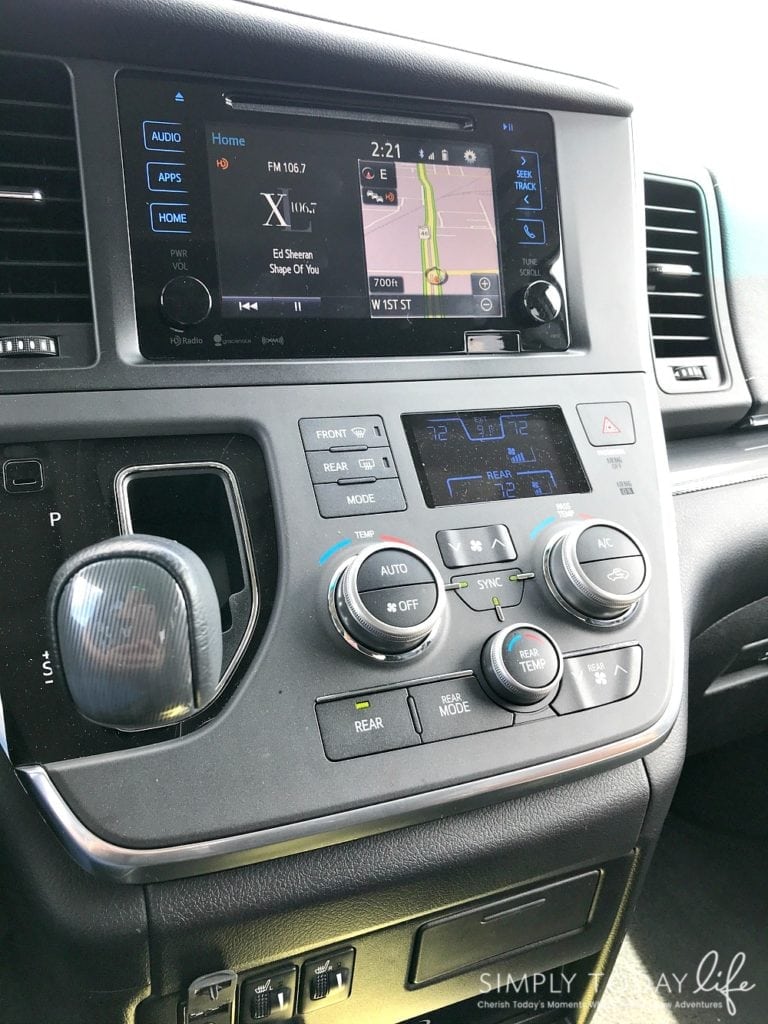 Navigation System
I know, I know, no biggie! Most cars now come with a navigation system built in and all cell phones have them. But, seriously, it's so convenient to just be able to talk to your car to help you with directions. I visited my cousin once in a location I had never been before and thank goodness for the navigation system. I can get pretty frazzled when I don't know where I am, but I loved that I could keep my eyes on the road while I was being directed verbally and had an arrow on my dashboard telling me when to turn.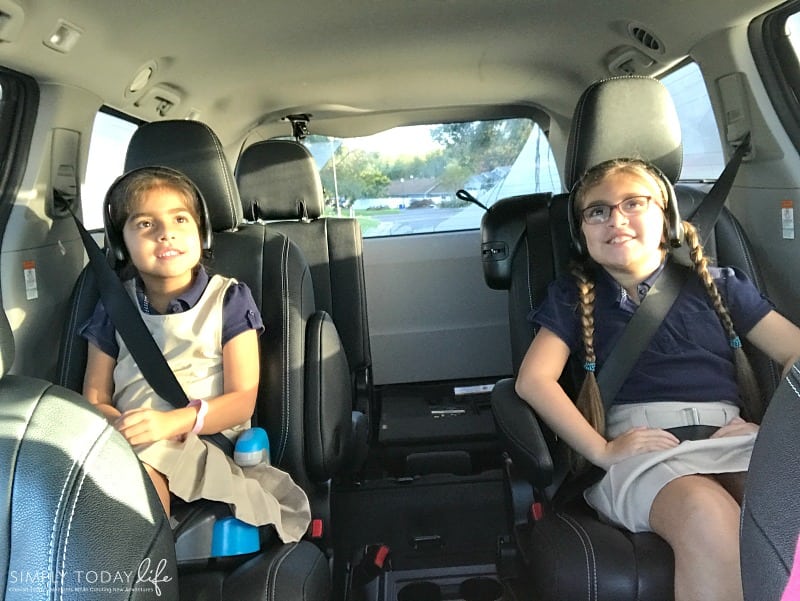 BluRay and Widescreen Television
Kids are so spoiled nowadays! I don't remember my mom driving me to school while I sat in the backseat watching movies. This was by far my girl's favorite thing! Although, our car now has a television, well, it doesn't work anymore. Worse mom ever! So, my girls were very sad to see the Toyota Sienna SE leave our home, mostly because of no more movies on the ride to school.
I did love the fact that the girls were able to listen to the movie on their headphones while I listened to my morning talk show radio. It definitely was a win and win. Plus, fewer arguments on the way to school. Unless you count which movie are we watching this morning?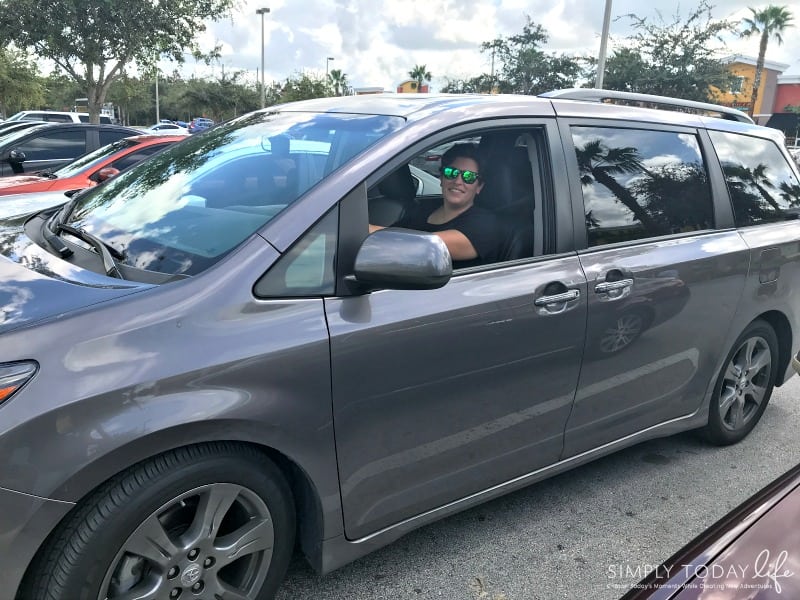 Pricing and Quality
The 2017 Toyota Sienna SE is priced at $41,770 for the vehicle that we got the chance to drive. It brings all the amenities of a luxury car with all the necessity a family needs. Prices for the vehicle start at $36,110.
Star Safety System™ — includes Enhanced Vehicle Stability Control
Driver front airbag and front passenger Advanced Airbag System
Child-protector rear door locks
Front and rear energy-absorbing crumple zones and side-impact door beams
Integrated backup camera
3-point seatbelts for all seating positions; driver-side Emergency Locking Retractor (ELR) and Automatic/Emergency Locking Retractors (ALR/ELR) on all passenger seatbelts
Three-zone automatic climate control with air filter, individual temperature settings for driver, front passenger and rear-seat passengers, and separate rear digital control panel
Perforated leather-trimmed and multi-stage heated front seats and seatback pockets; 8-way power-adjustable driver's seat with power lumbar support; 4-way adjustable front passenger seat
Premium leatherette-trimmed 60/40 Split & Stow 3rd Row™ seat
Remote keyless entry system with lock, two-stage unlock, panic, power sliding side door, and power liftgate functions
Power door locks with Shift-activated locking feature and anti-lockout feature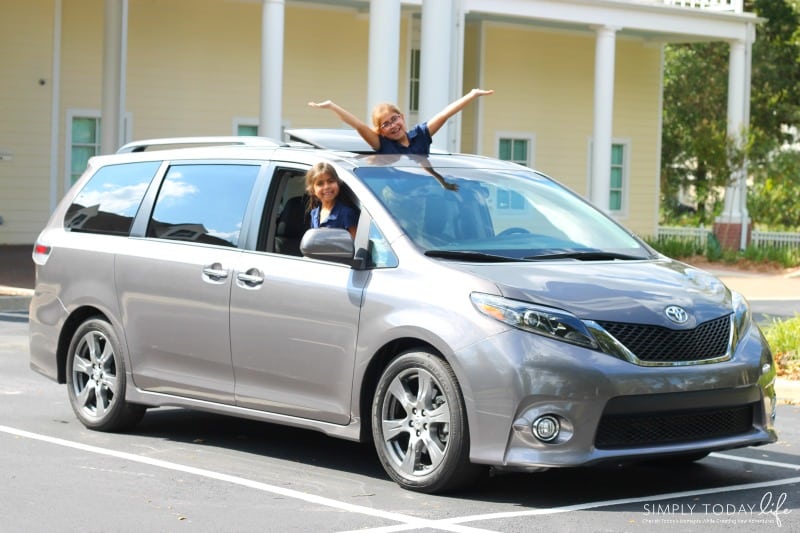 As you can see we loved the 2017 Toyota Sienna SE and my girls were very upset when it was picked up. At least we now have a big idea of what we want to purchase for our next family car. My only regret was not taking a video for all of you to see how fun and family-friendly this car really is!

Follow Toyota on Social Media to keep up with all the news!
Have you been in the market for a new family car?

SaveSave
SaveSave
SaveSave
SaveSave
SaveSave
SaveSave
SaveSave
SaveSave
SaveSave
SaveSave
SaveSave
SaveSave
SaveSave