Purchasing a new car can be a hassle, especially when you have no way of knowing if you will even like the car. Driving In The 2014 Kia Soul+ gave me a better look at the vehicle. Here is my Family Friendly 2014 Kia Soul+ Car Review. I was provided a 2014 Kia Soul for the week from STI for my honest review. No other compensation was given. All opinions are my own.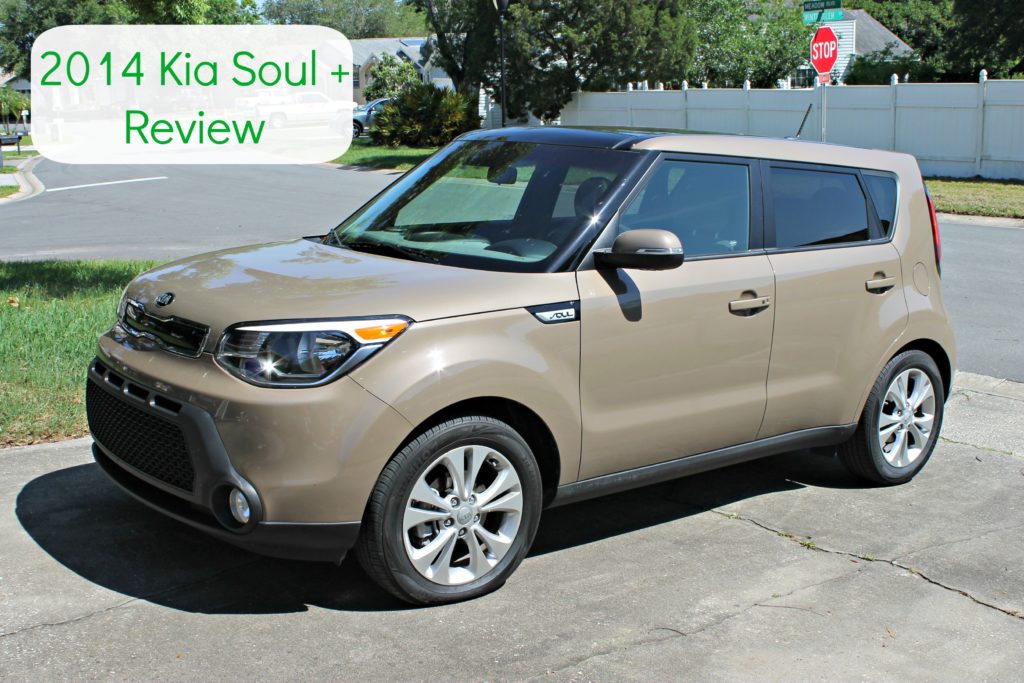 Driving In The 2014 Kia Soul+ | Family Friendly Car Review
I had the chance to review the 2014 Kia Soul+ at the perfect time! I had planned a moms getaway to St. Augustine with a few friends to celebrate birthdays and the Kia Soul+ was perfect to hit the road for a little fun! I have to admit that at first, I wasn't too impressed with the Kia Soul. It seemed so small from the outside and I had no idea how we were all going to fit on this hour and a half long ride. Don't let your eyes deceive you when you see this compact car. They do say that great things come in small packages and for the Kia Soul+ it definitely does.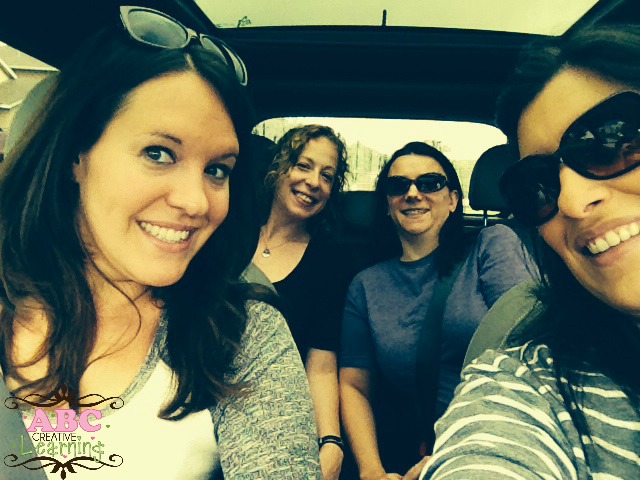 Kia Soul+ Review
I have to say that we all fit comfortably the entire ride! The 2014 Kia Soul+ is definitely bigger in the inside than expected and has some really fun features, such as the "mood lighting" Light Up Speakers. Now, if I were a bit younger. I can definitely see myself riding at night with the music blaring and enjoying the little light show! The Infinity® AM/FM/MP3/SiriusXM Audio System is absolutely amazing! Check it out below!
Navigation System
Another great feature that we used the entire way on our trip was the navigational system. I really liked how the screen splits in two when you are getting close to an exit or an upcoming turn. Honestly, who could travel without knowing where to go?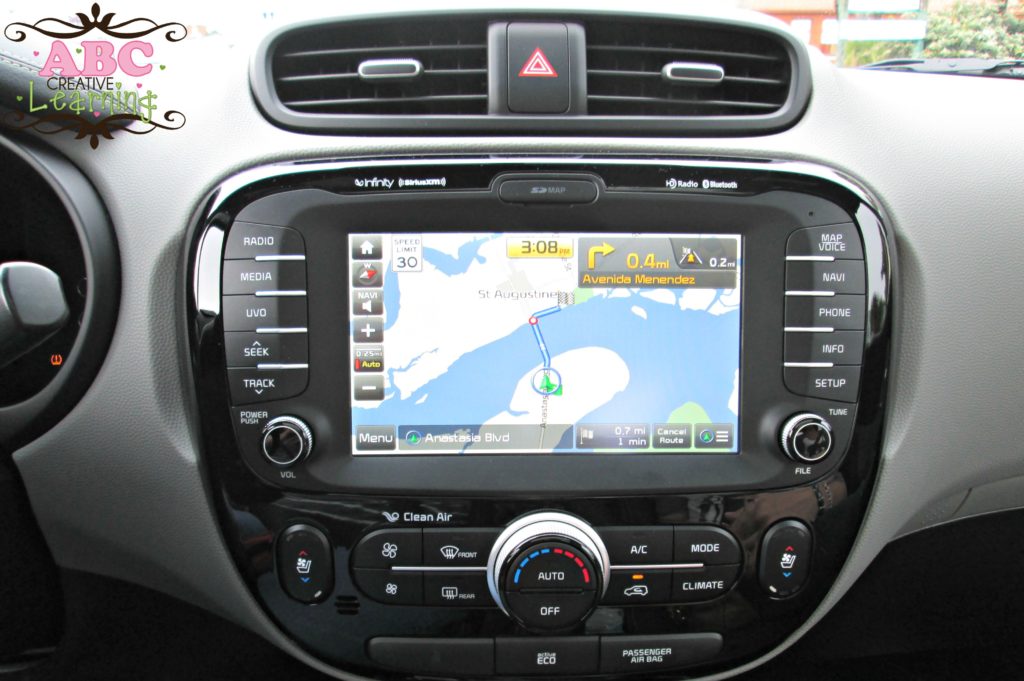 Backup Camera
I'm not used to driving a smaller car so when it comes to parking spots I usually look for larger ones where my minivan will fit easily and I don't have to worry about squeezing my way out. But… with the Kia Soul, it's so much fun to actually park into a small space. Especially in a place like St. Augustine where it's hard to even find a parking space, let alone a large one.
Here we are backing the car into a small parking space using the backup camera and the support of my girlfriends in the car! I do wish I could say that it was all me! Check out my video using the backup camera (sorry I'm a newbie at using videos on the blog, I promise I'll get better when I learn how to edit them). Such a great safety feature to have in all cars nowadays!
Panoramic Sunroof
Living in Florida it can get very hot, but there are days like the day we headed to St. Augustine that the weather was cool and great to let some air into the car. Having the panoramic sunroof is such a great treat and the girls really loved it when they rode in the car with me the rest of the week.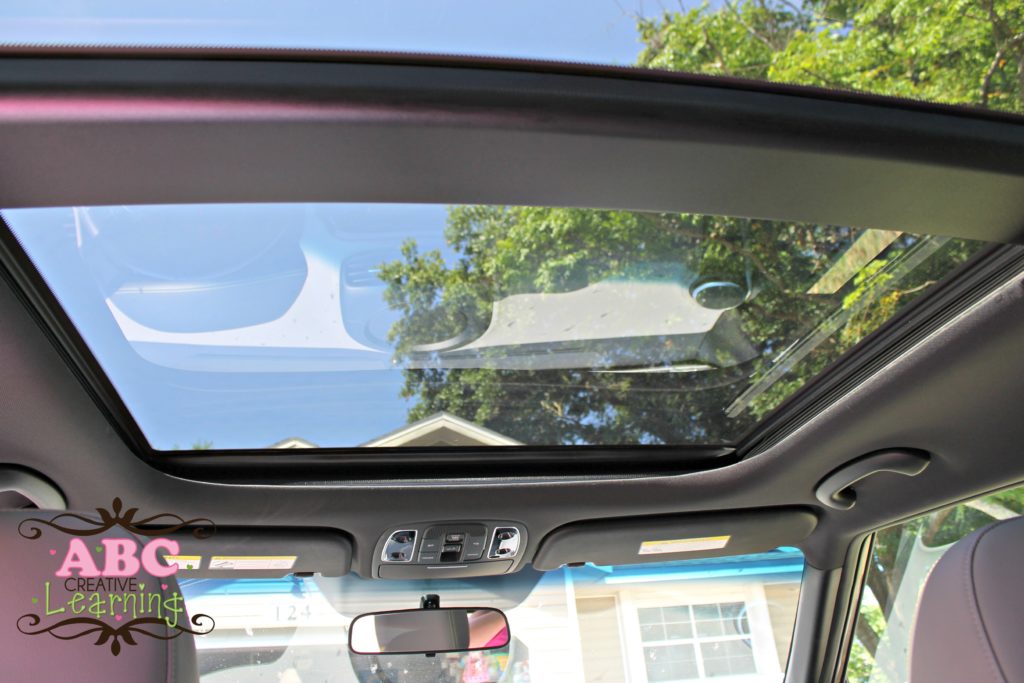 Safety Features
Safety features are definitely a big plus for me when it comes to purchasing a car! My daughter's safety is my number one priority, so here are some of the amazing safety features the Kia Soul + has to offer.
Driver Air Bag
Passenger Air Bag
Side Head Air Bag
Rear Head Air Bag
Side Air Bag
Wheel ABS4
Wheel Disc Brakes
Brake Assist
Electronic Stability Control
Daytime Running Lights
Child Safety Locks
Integrated Turn Signal Mirrors
Front Tow Hooks
Traction Control
Auto-Leveling Headlights
When you can drive a car to St. Augustine, then back and still have half a tank of gas, that's a great vehicle on fuel. Getting 26 MPG combined city/highway, 23 MPG in the city, and 31 on the highway. Definitely a fuel economy car! The 2014 Kia Soul + retails starting at around $18,200. The Kia Soul I drove had all the upgrades so that one goes for about $24,010.
What did you think of the 2014 Kia Soul +?