Brighten up the winter gloom and start to get ready for Valentine's Day with our Simple Love Bug Valentine's Card.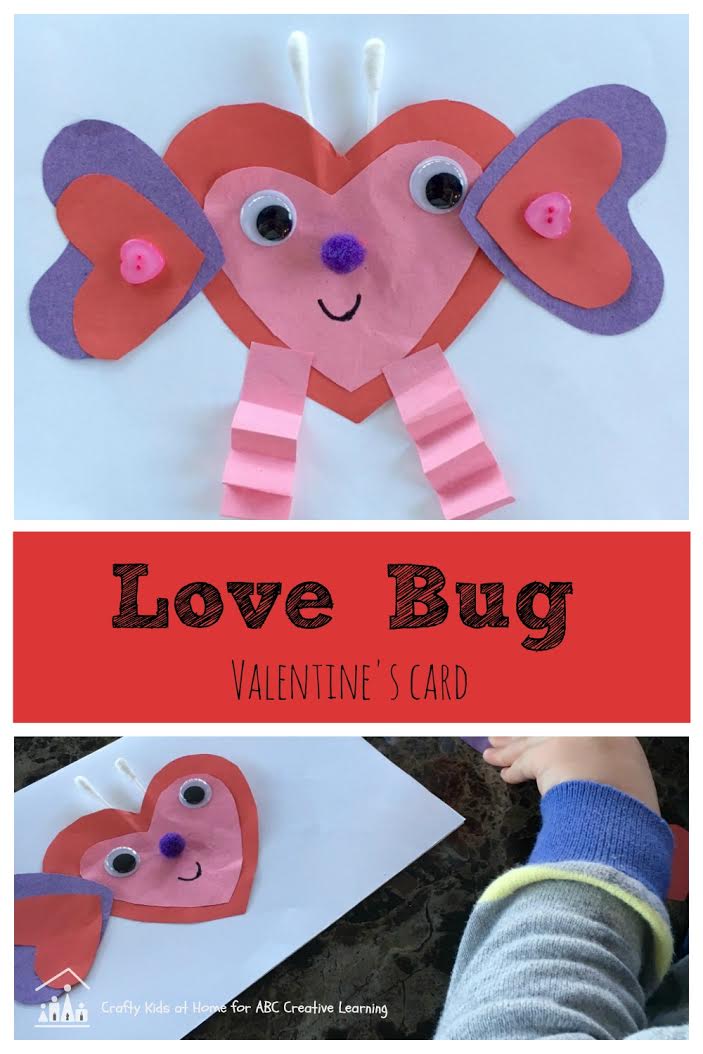 Love Bug Valentine's Card
How to make a Love Bug Valentine's Card
I sat down with my preschool aged daughter to complete this activity, but it is a fun project for kids of all ages to enjoy making. It is perfect to sit down and make together indoors on a chilly winter afternoon.
Who will you send your card too?
Materials Needed
Set of 4 Heart Cookie Cutters

Red, purple and pink construction paper

Q-tip

Googly eyes

Heart shaped buttons

Pom-pom

Sheet of paper or thin card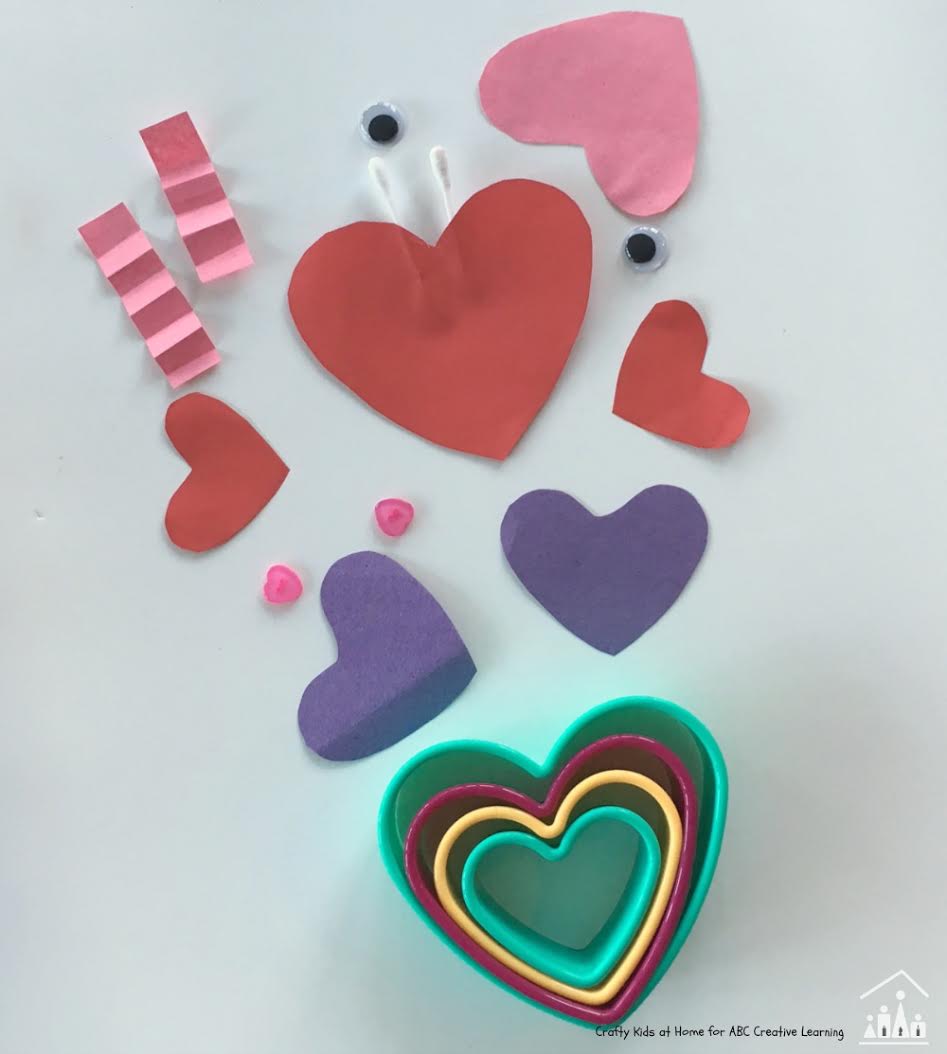 Ahead of the activity
If you are doing this activity with a toddler or preschooler, then cut out the hearts before you sit down to make your card. Then cut the q-tip into two pieces and attach these to the back of the largest heart using sticky tape.
Young children can have short attention spans and they will want to get straight down to the jobs that they can do. Older children may prefer to draw round and cut out their own hearts.
You will need to cut out:
1 x large heart

2 x second largest hearts

2 x smallest hearts

2 x second smallest hearts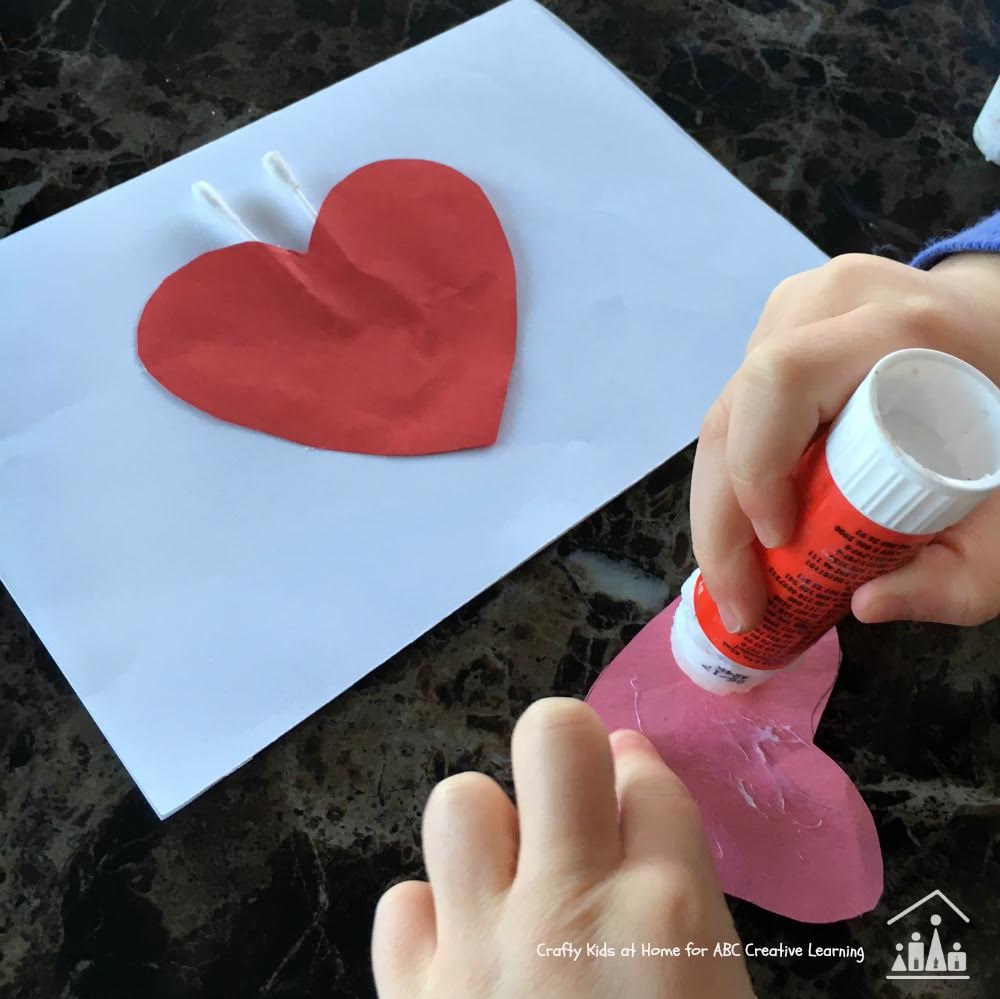 Fold a sheet of white paper or card in half and glue down the largest heart into the centre of the card, followed by the second largest heart inside of this one.
Bella was very enthusiastic with her glue stick, luckily I had plenty of wipes on standby for her sticky fingers (and my very sticky table).
Complete your Love Bug's face with the googly eyes, pom pom for the nose and add on a smile with a pen.
Moving onto the wings next, take the largest of the remaining hearts and glue these either side of the Love Bug's body, followed by the remaining two hearts.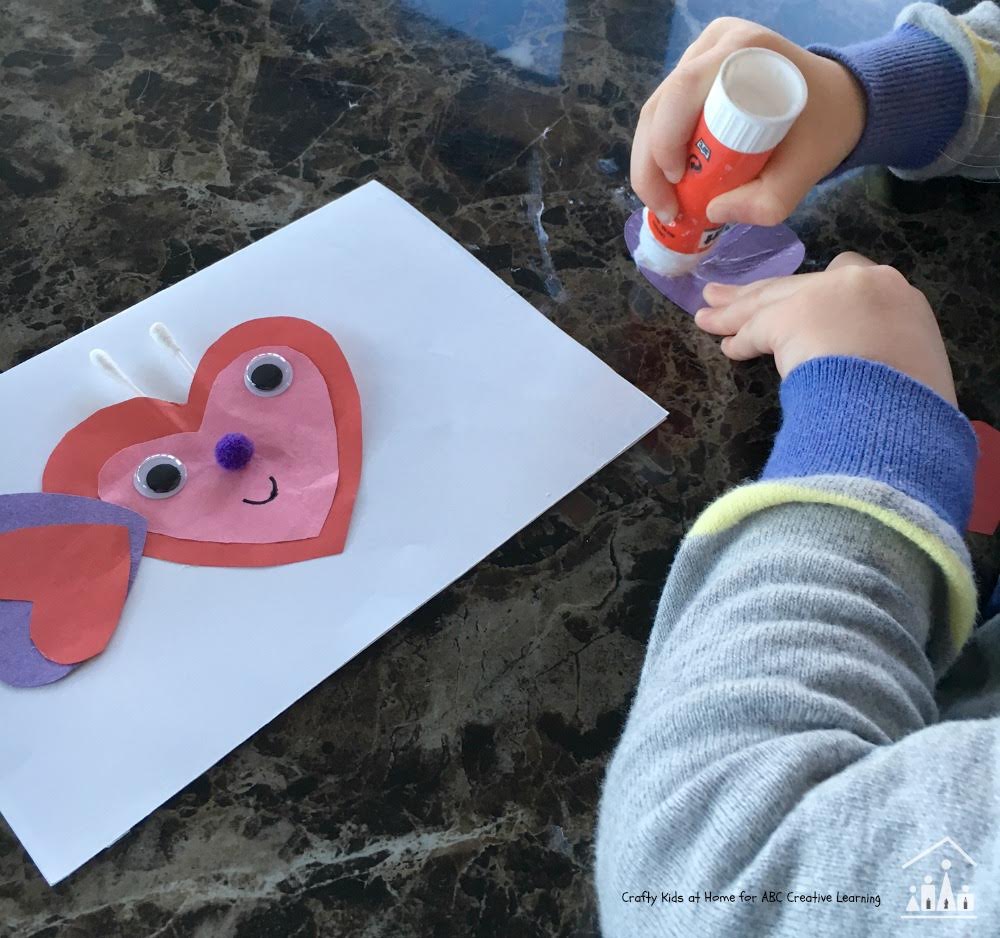 We finished our wings off with a heart shaped button. If you don't have any to hand then an ordinary button would do the job just as well.
Cut two rectangular strips of construction paper and fold them back and forth several times to make some wobbly legs to add onto your Love Bug.
Bella is sending her card to her Daddy (shhhh! don't telll him) so she added a little picture inside and lots and lots of kisses.
Your Are Also Going To Love:
I have done a bit of research and learned that if you love this Love Bug Valentine's Card craft then you will also love the following articles I have put together for you:
What your favorite Valentine's Day crafts?