Today I'm sharing my Levi Miller and Deric McCabe Interviews A Wrinkle In Time and Becoming Calvin & Charles Wallace Murry. I'm so sad this is my last A Wrinkle In Time interview. I've enjoyed sharing these experiences with all of you and hope that you have gone and seen this beautiful film! Thank you, Disney, for inviting me to attend the A Wrinkle In Time press event in LA. All opinions are my own.
Levi Miller and Deric McCabe Interviews A Wrinkle In Time | Becoming Calvin & Charles Wallace Murry
Any movie is only as good as the actors that bring the characters to life. We all know that A Wrinkle In Time had an amazing A-List such as Oprah, Mindy Kaling, and Reese Witherspoon, but these kids along with Storm Reid became the stars of the movie. They are the ones we see mostly in the film bringing the story to life and drawing us into the story.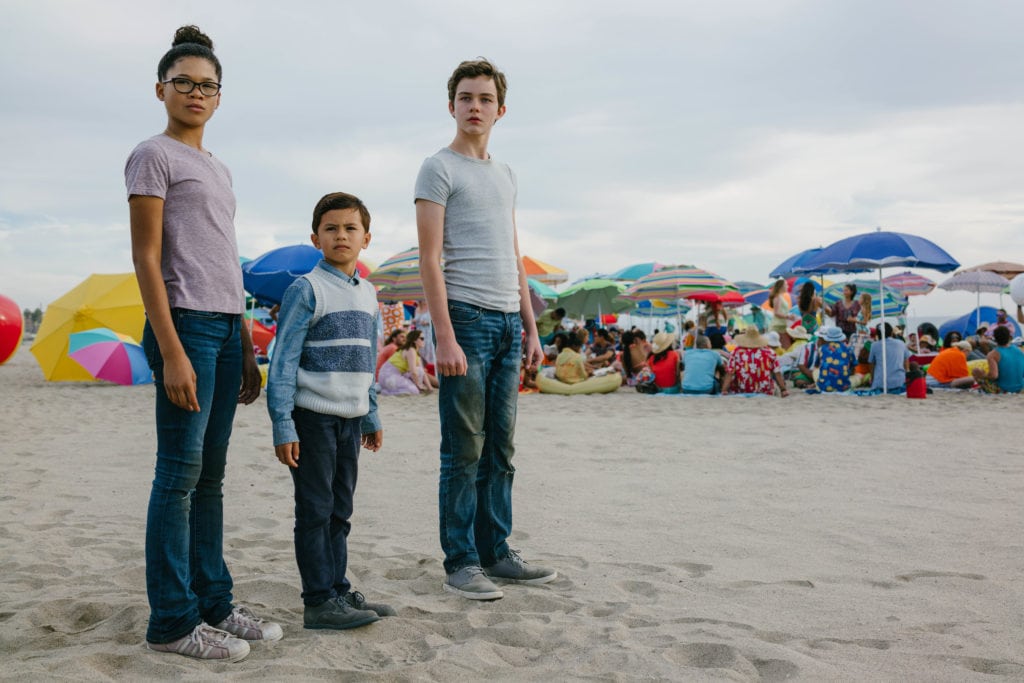 Before getting into the interview I just have to say that these young men were incredible. Not only on screen but also during our interview with them. Levi Miller was such a big brother to Deric McCabe. Both had an incredible dynamic together and I can see why everything showed so much more emotions in the film. The casting for this film was on point and these two actors were perfect for their roles!
Going From Sweet Boy To The It
Deric shared with us that he had to change between being the sweetest boy in the universe to the darkest mind in the world. The transition seemed effortless on the big screen. You fall in love with the little boy who plays Charles Wallace and then your heart breaks when he turns into the It.
Everybody always tells me that I did better as the bad version so that's my favorite.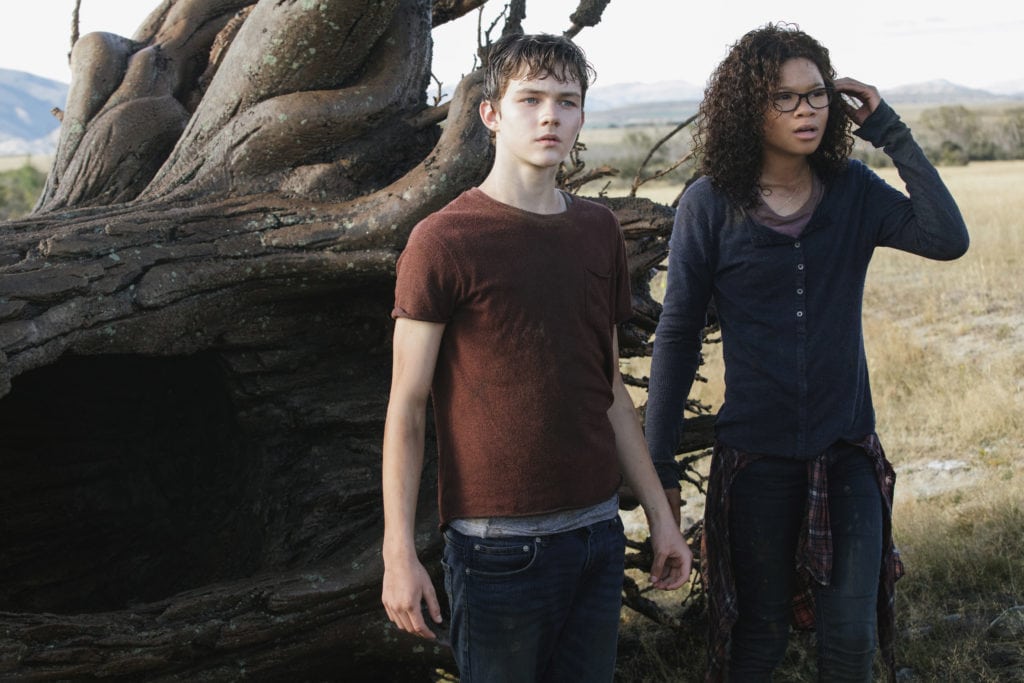 A Positive Message For Boys
During our interview, we wanted to know what both Levi and Deric wanted kids their age to take away from their roles in the film. I almost stood up when Levi shared with us that he hopes that boys his age see that it's okay for them to be sensitive. This young man has a good head on his shoulders and I too hope that boys his age see that in his character.
It's really important. Especially boys specifically my age and going into young adulthood.
Coming All Together
A lot of the work both boys did were created with a green screen and CGI. Levi has had experience working with green screen, but it was Deric's first time. Deric shared that it was nothing that he had imagined while filming. Certain scenes he had an idea what to expect and then when he saw the film it was completely different.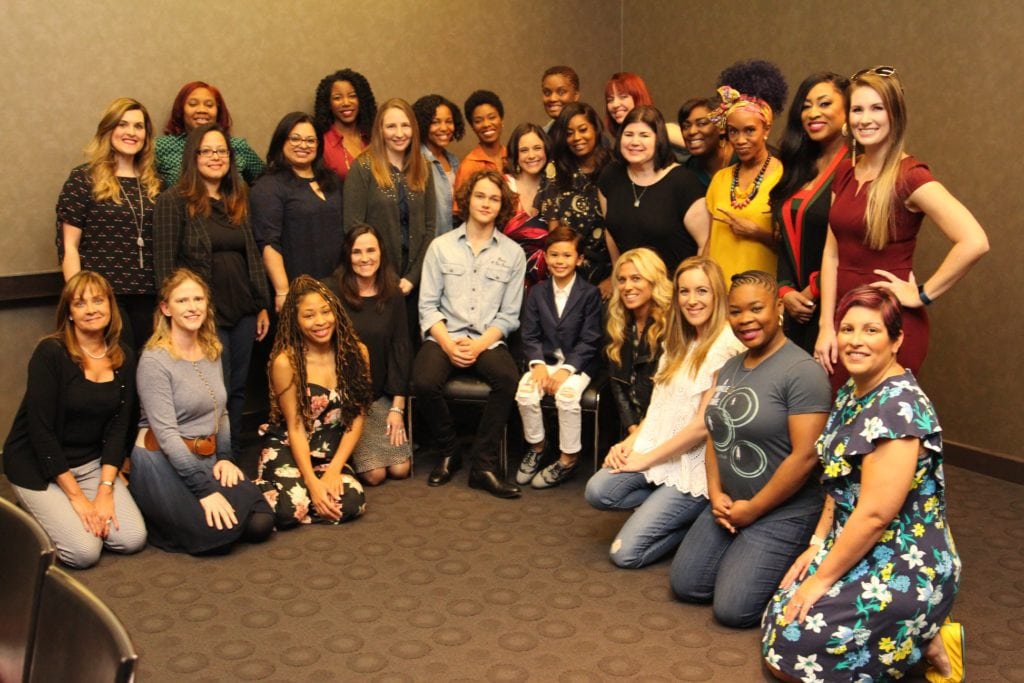 Go See A Wrinkle In Time Now In Theaters!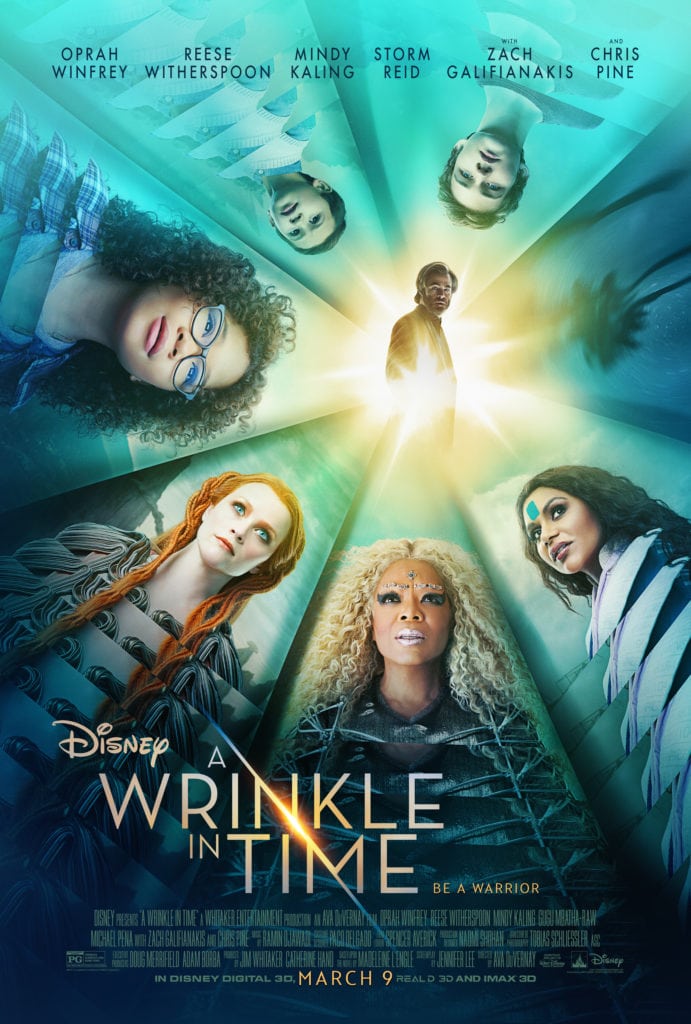 About A Wrinkle In Time
Meg Murry is a typical middle school student struggling with issues of self-worth who just wants to fit in. The daughter of two world-renowned physicists, she is intelligent and uniquely gifted, as is Meg's younger brother, Charles Wallace, but she has yet to realize it for herself.

Complicating matters is the mysterious disappearance of Mr. Murry, which has left Meg devastated and her mother broken-hearted. Charles Wallace introduces Meg and her fellow classmate Calvin to three celestial beings (Mrs. Which, Mrs. Whatsit and Mrs. Who) who have journeyed to Earth to help search for their father, and together they embark on their formidable quest. Traveling via a wrinkling of time and space known as tessering, they are transported to worlds beyond their imagination where they must confront a powerful evil force.

To make it back home to Earth, Meg must face the darkness within herself in order to harness the strength necessary to defeat the darkness rapidly enveloping the Universe.

You Are Also Going To Love:
If you enjoyed reading this Levi Miller and Deric McCabe Interviews A Wrinkle In Time, then you will also love the following:
Are you taking your kids to go see A Wrinkle In Time this weekend?