As annual pass holders we try to visit Walt Disney World as much as we can and last week we decided to head on over to Disney just for the afternoon and got a chance to check out the new Star Wars Launch Bay at Hollywood Studios!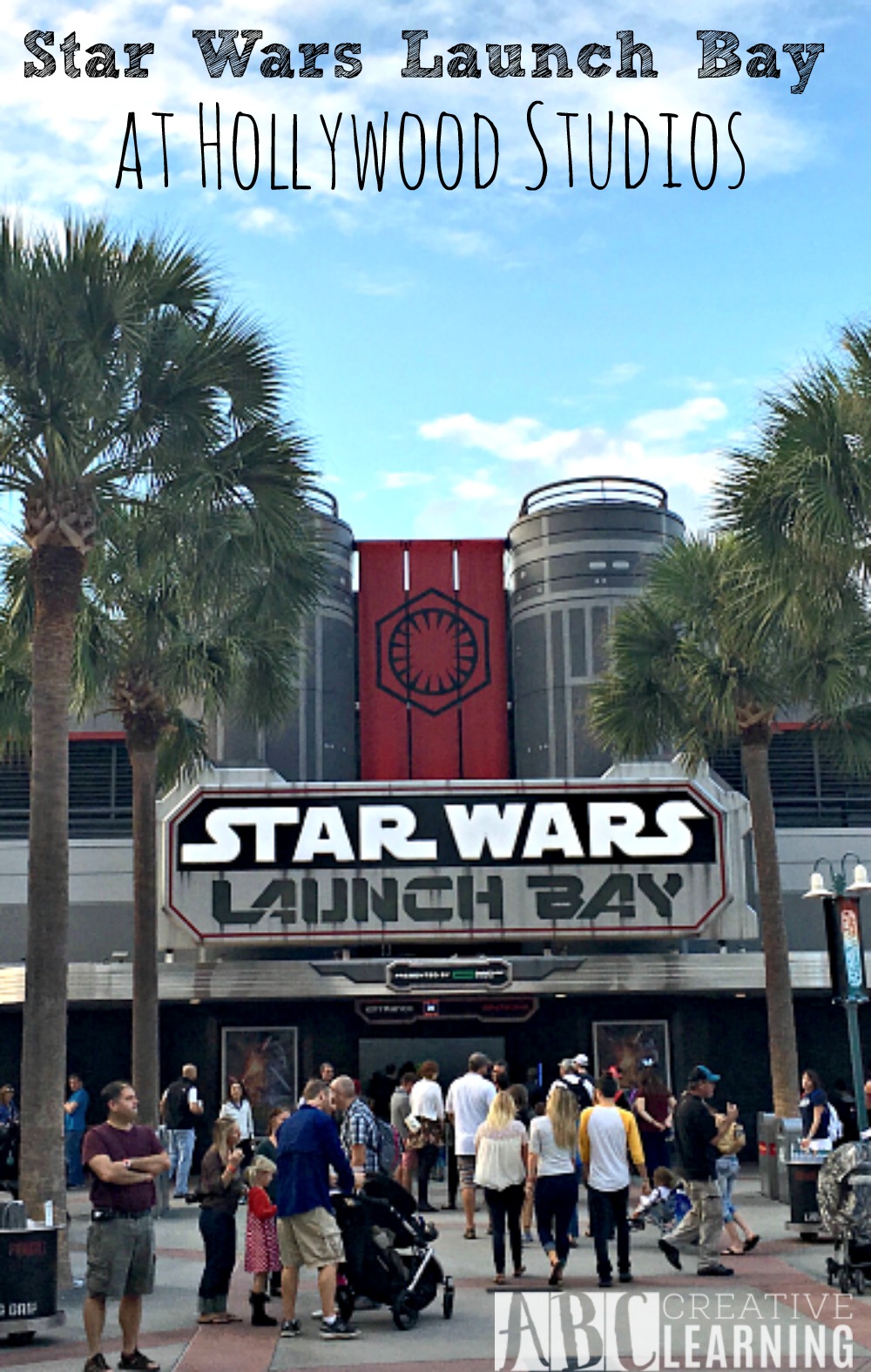 Star Wars Launch Bay at Hollywood Studios
My oldest daughter is absolutely loving all things Star Wars and as soon as she saw the Launch Bay sign she begged us to go in! I'm really glad she did because it was way cool! Plus, because it had just opened not many knew it and the lines were very short.
At the Star Wars Launch Bay you will be able to see movie memorabilia, meet characters such as Darth Vader and Chewbacca, and at the end a shop filled with Star Wars!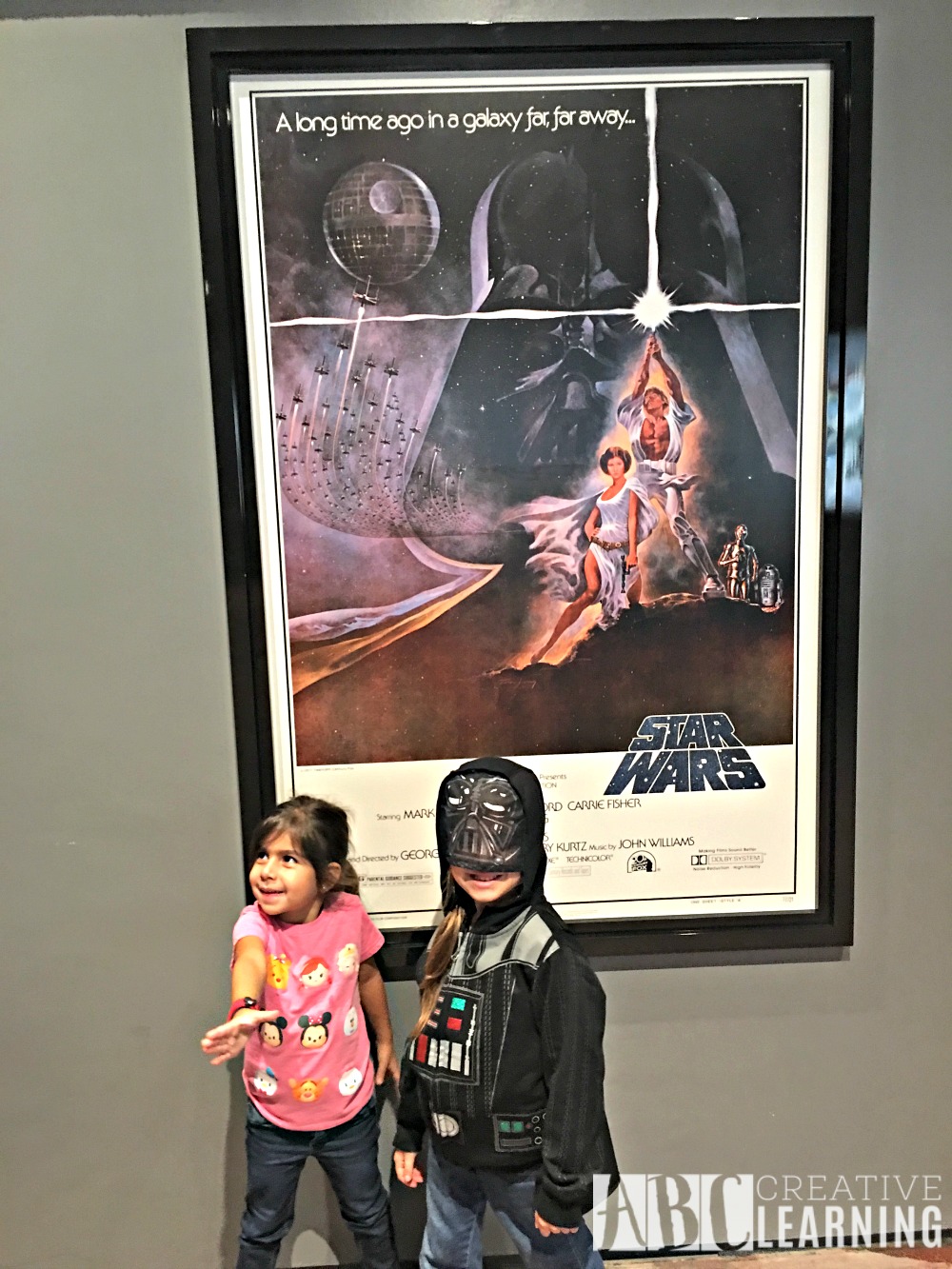 The walk through Star Wars Launch Bay was pretty cool, especially being able to see some actual items used in the real movie, such as Anakin Skywalker's PodRacer from Star Wars Episode I. Which is the one picture below on the left hand side.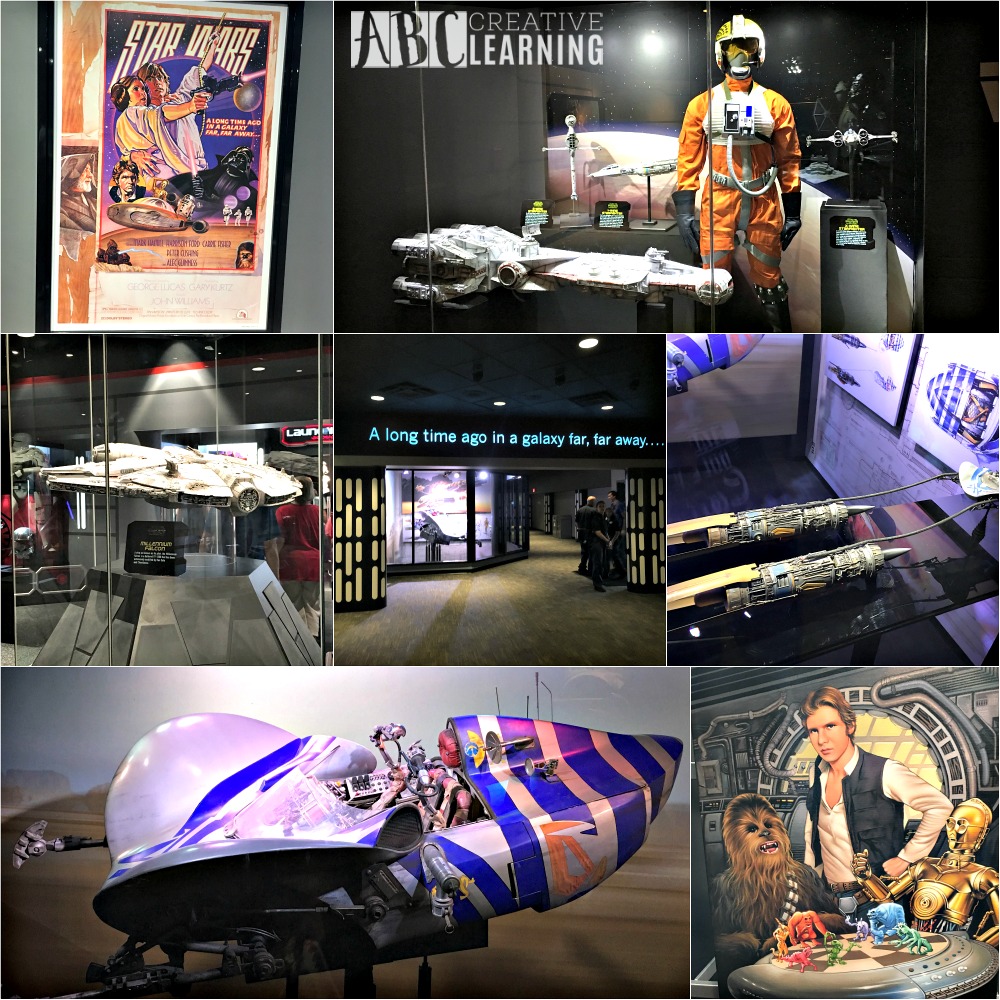 As I mentioned you are also able to meet some of the characters at Star Wars Launch Bay. If you want to be able to see the character and not stand in line too long, a great time would be during the Osborne Spectacle of Lights during the holiday season this year. Everyone gravitates to the lights starting at dusk to get a good spot, so this is a great time to meet some characters without much line.
Our youngest wasn't very keen on meeting any of the Star Wars characters so we didn't take advantage of the short lines, but we really did enjoy walking through and getting to see all the cool movie items inside.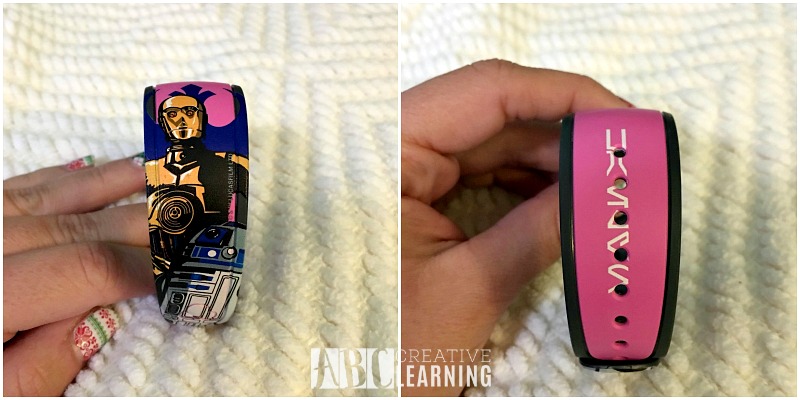 If you are looking for a great selection of Star Wars items this is the place to do it! My oldest daughter really needed a new MagicBand and she was able to customize the band as she wanted with her name written in Aurebesh! That was pretty cool!
She picked the characters, the color band (pink), and her name in Aurebesh.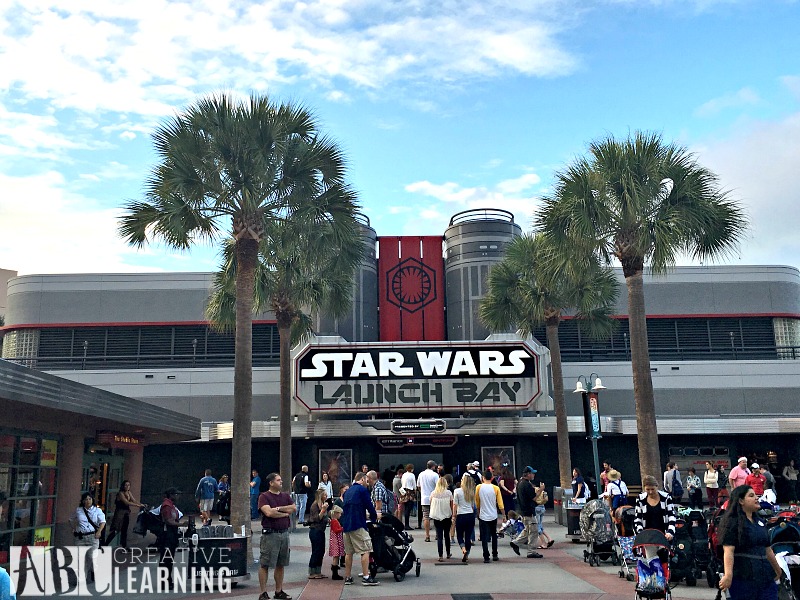 We had such a great day and the weather was absolutely perfect! I definitely recommend visiting Hollywood Studios and checking out the new Star Wars Launch Bay! Even if you aren't a Star Wars fan!
Are you planning on visiting Disney soon?