I was invited by Disney to attend the LA Red Carpet Premier and Press Junket for the #MoanaEvent, #ABCTVEvent and #StuckInTheMiddleEvent. This special invitation is an all expense paid trip, but all magical opinions are mine alone.
One of the things that I've loved about all of our Moana interviews is the fact that everyone wanted to make sure that the Polynesian culture was represented properly in the movie and that was the same reaction I got from our Exclusive Interview with Nicole Scherzinger.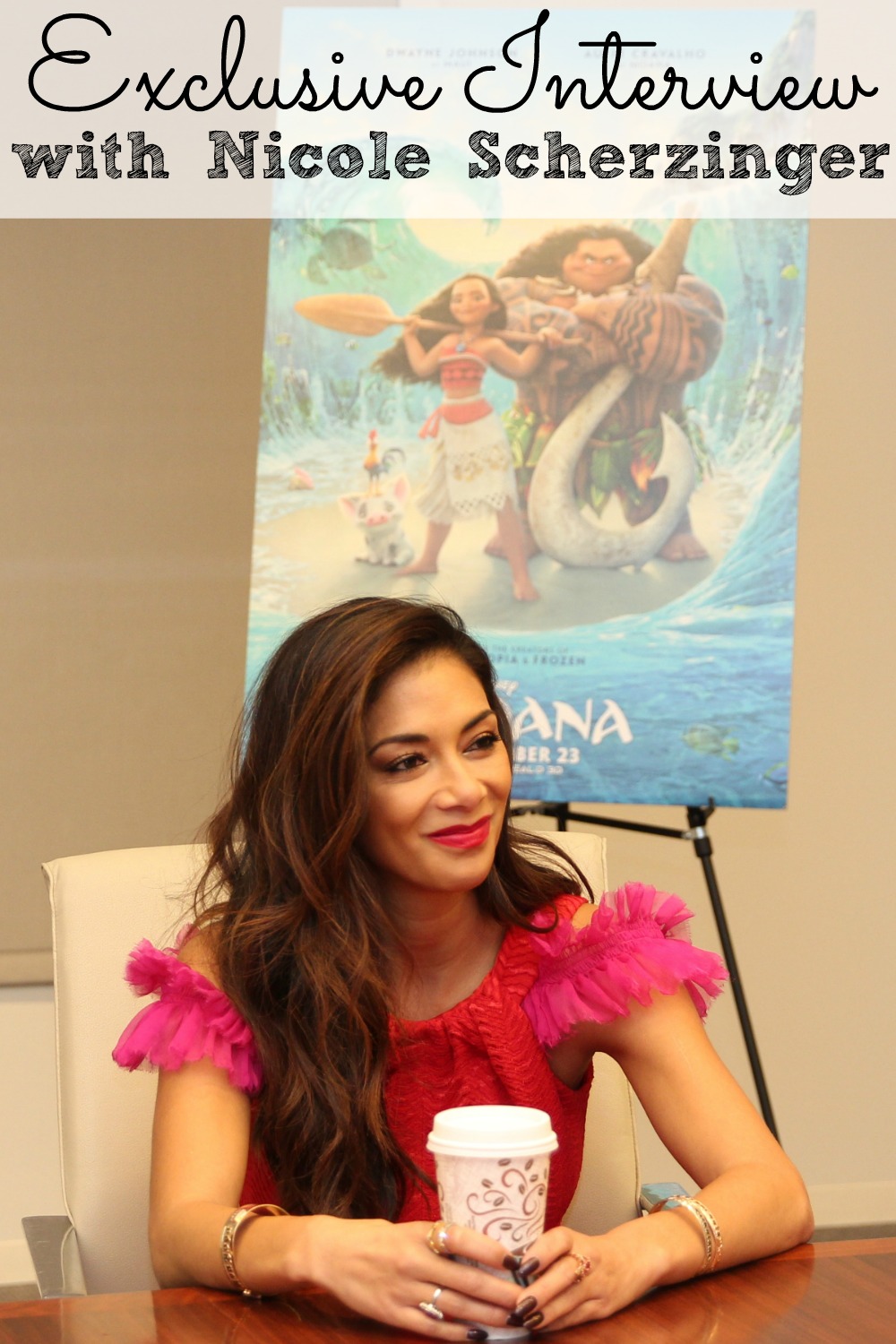 Exclusive Interview Nicole Scherzinger #MoanaEvent
If you don't know who Nicole Scherzinger is, let me just tell you that she is our favorite Pussy Cat Doll! Yes, the amazing singer herself sat with us and shared her experience during the Moana filming. Being of Polynesian descent herself, Nicole saw an amazing opportunity to be apart of something that was special. I loved that fact that she was so opened with us and was excited to be sitting with 25 woman! Asking us how we knew each other and if we were all friends!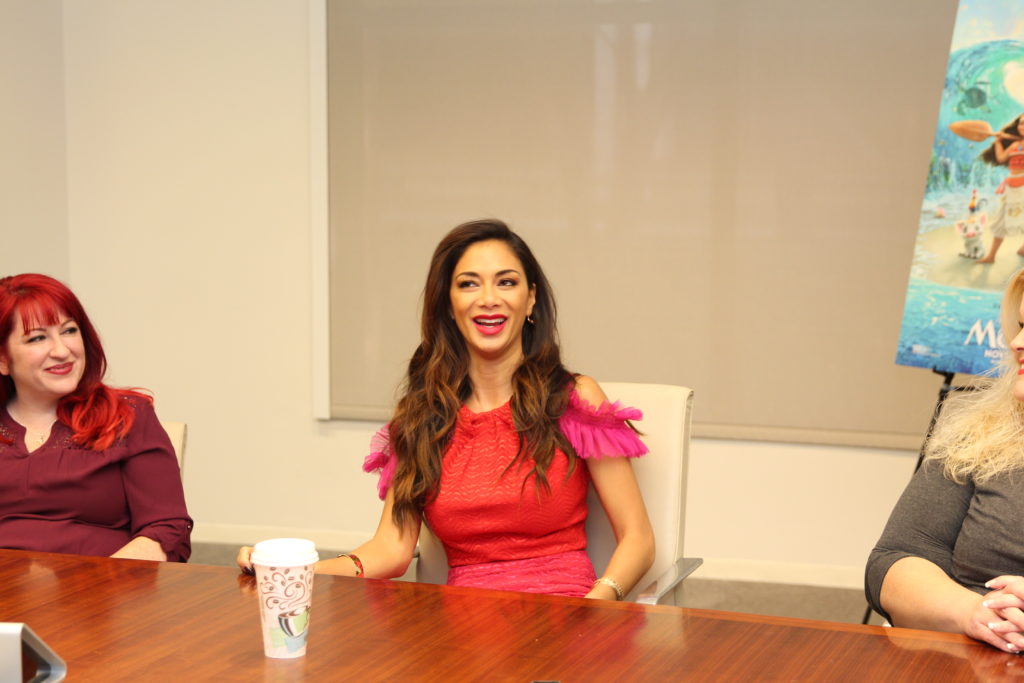 When asked why she wanted to be apart of this project, she simply replied, "I didn't want to be a part of the project. I felt I had to be a part of the project, and that's because I'm from Hawaiian descent, so I knew that the movie, was gonna be about the Polynesian people."
It wasn't a love story, it was a heroine story about a young girl's journey, which we can all relate to about. Discovering who we really are and what we're meant for. What our purpose and our destiny is. And that's a beautiful story, and then I have the honor of playing Moana's mother, Sina.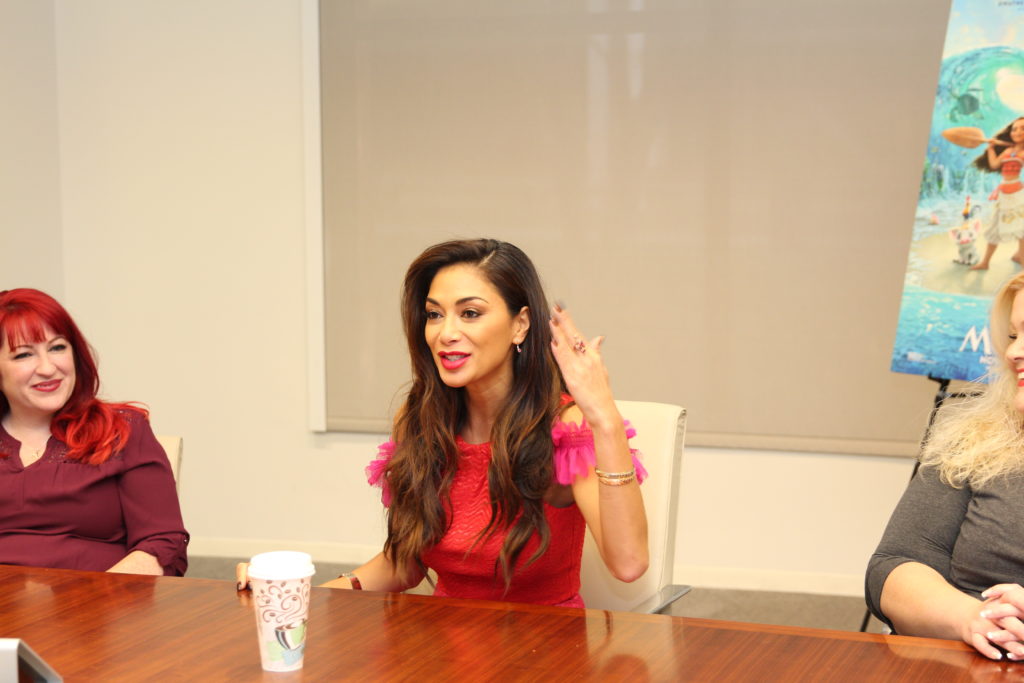 It was wonderful listening to Nicole's story growing up with her mom. She is apart of a large family who mostly all still reside in the islands of Oahu. She is very in touch with her Polynesian side, especially because she also lived with her tutu (grandmother) and papa (grandfather).
They lived most of their lives in the United States because her Papa was in the marines, but once she was able to do so, she moved her mom back to the islands where she really wanted to live, next to her grandparents.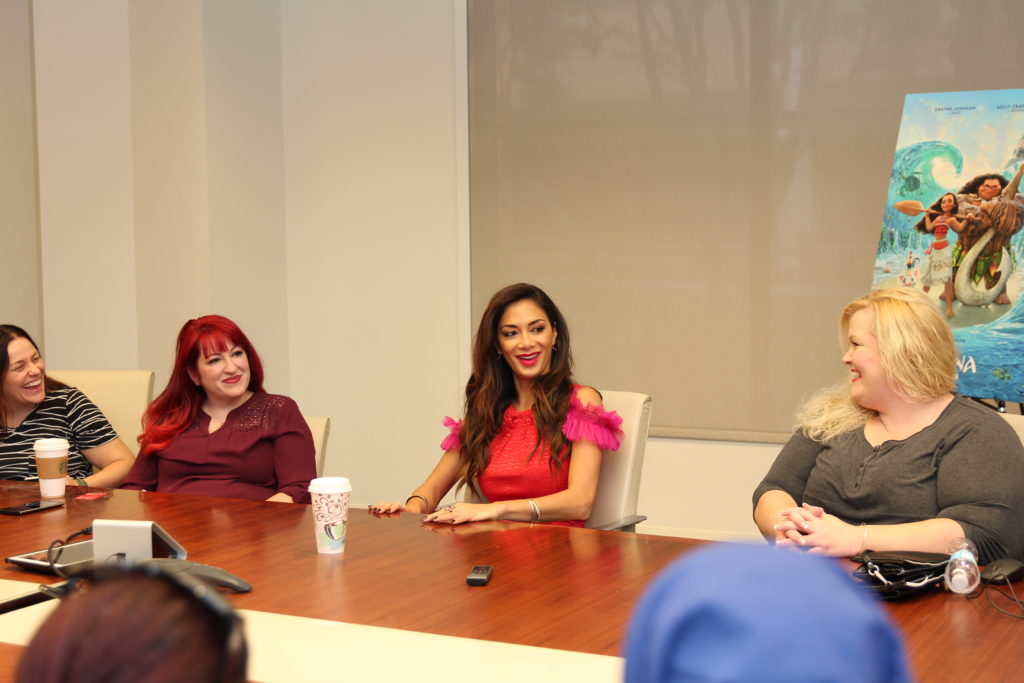 You've done a lot of live performances between music and the theater. How is this in comparison?
So, the stage is my favorite place to be. Really musical theater is. I just finished doing Cats a year ago in the west and I was supposed to be doing it on Broadway. I wanna go back to the theater when the time is right, but I do love being in the recording studio as well. I love touring. Doing this movie was such a new experience for me because I've never been an animated character. When you're acting, you're acting to not the other actor or the character, you're acting with another person giving you the lines. So, you have to just imagine everything. To be so creative in your head and they show you these like sketched out drawings of your character in the scene. Everything looks penciled in, right? You just have to kinda close your eyes and put yourself there and kind of be extra animated. I thought it was hilarious because they had cameras all throughout the whole recording studio because it makes sense, you know. When you'd be like, oh my gosh, that fish really looks like Will Smith. How did they do that? Because they see all the different expressions of your face and try to incorporate it into the character to bring it to life as you.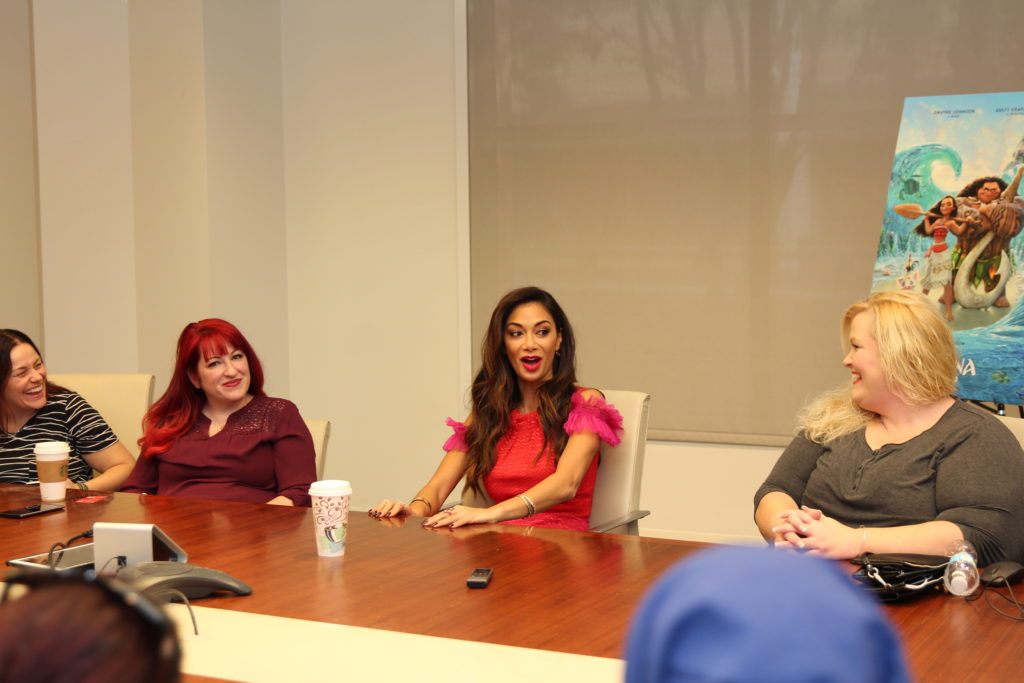 One of the things that I noticed about Nicole Scherzinger, is that fact that she is completely humbled and just grateful for the opportunities that have been put in front of her. She doesn't seem to be taking life for granted, instead she says that she will not take anything for granted!
I don't take anything for granted, especially where I come from, with what I do. Anything I see. I've been all over the world. I've seen the most beautiful things. I've done such amazing things. I've performed, within this past month with Andrea Bocelli several times. I've perform with, my dear friend, one of my closest friends, Prince. His band and for his memorial concert in Minneapolis. So the most amazing funk musicians and singers ever. Working on a new project with these people that is something I never thought I would do. And it's just like, it's such a blessing.
In terms of your character, Sina, was there a certain thing that you brought more into the character from your person self?
It was interesting because in the script they had a couple different readings, like different ways they wanted to get the story across. Especially the part where she's trying to explain to her daughter, that you can't go be on the reef. Trying to explain because, your father's been there and he's had a great loss and he's just trying to protect you. I think I brought some, anything that I do, I think artists do, you draw from personal connection and I think she says a line. She says, "Moana, sometimes who you are or who you want to be it just doesn't- it's not meant to be". I drew from that experience and I drew from my mother. I know that, oh my gosh, I can't cry. I'm sorry. A moment here. I'm very emotional. I haven't slept. Just flew in from London and I'm like thinking about my family. But I know that my mom and my tutu and all the women in my family have sacrificed everything for their children. They're just, selfless. And it's not to be like, hey, I'm selfless. That's just who the women in my family are. And when I listened- when I thought of that line I really thought of my mother and my tutu and how, sometimes who you are or who you wish you could be. I'm sure they had their own dreams and their own aspirations.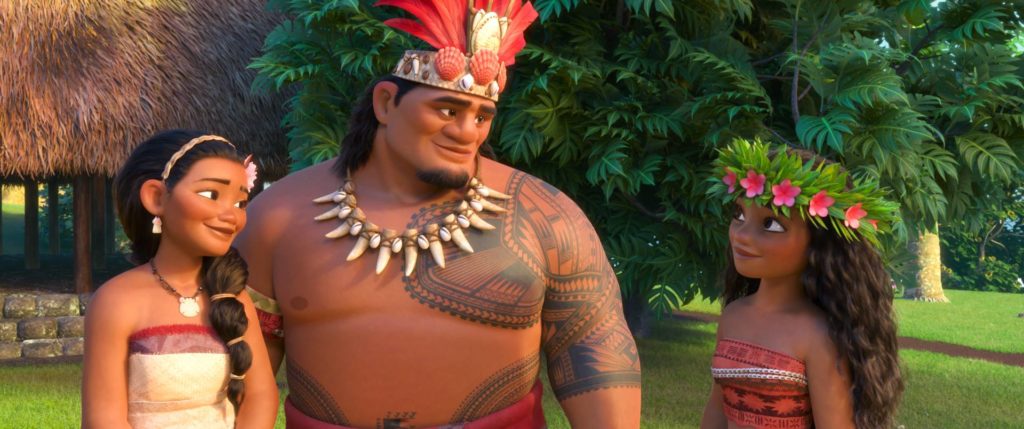 As you can see, Nicole was very proud on being part of Disney's newest film MOANA. Not only was she able to share part of her culture with her character, but really share part of who she is. I absolutely loved how sweet and down to earth she was. Taking the time to take individual pictures with every single one of us. Make sure to see MOANA in theaters now and make sure to keep a look out for Nicole's character, Sina, Moana's mom.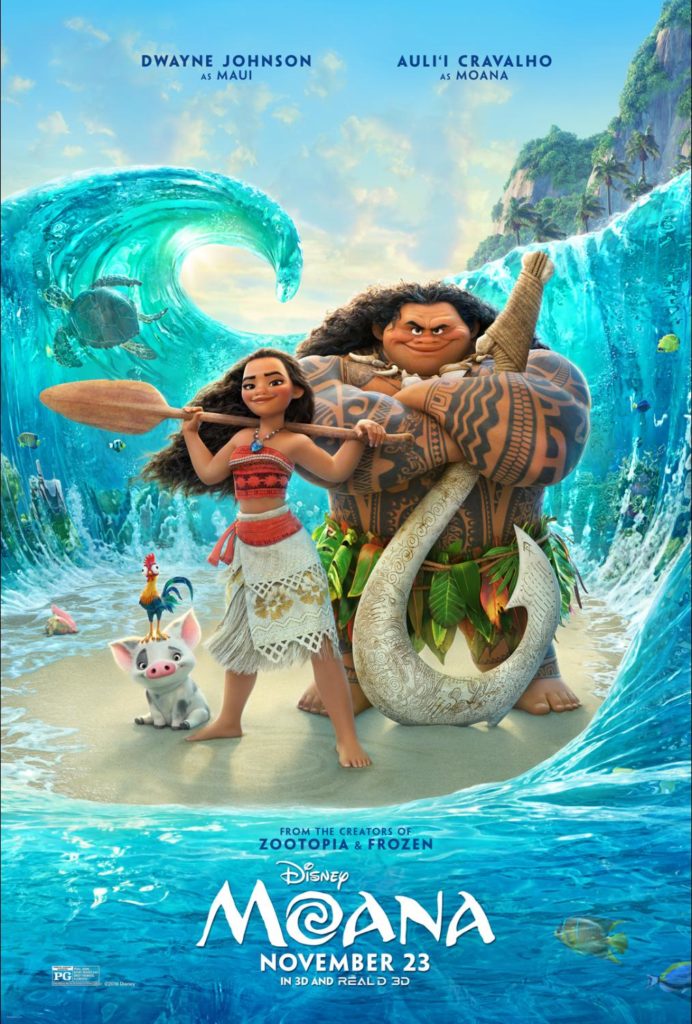 Like MOANA on Facebook: https://www.facebook.com/disneymoana

Follow MOANA on Twitter: https://twitter.com/disneymoana

Follow Disney Animation on Instagram: https://www.instagram.com/disneyanimation/

Visit Disney Animation on Tumblr: http://disneyanimation.tumblr.com/

Visit the official MOANA website here: http://movies.disney.com/moana
MOANA now playing in theaters everywhere!
Your Are Also Going To Love:
If you loved reading about the Exclusive Interview with Nicole Scherzinger, then you will also love the following Moana articles I have put together for you:
Have you seen Moana in theaters yet?