I have received information and materials from Johnson & Johnson Consumer, Inc., McNeil Consumer Healthcare Division. The opinions stated are my own. This is a sponsored post. This shop has been compensated by Collective Bias, Inc. and its advertiser. All opinions are mine alone. #WinOverWinter #CollectiveBias
One of the worse things as a mom is to see your family not feeling well, especially during the holidays. So, today I waned to share with you all some Tips On Keeping The Family Comfortable This Winter Season when the kids bring home more than just their holiday crafts!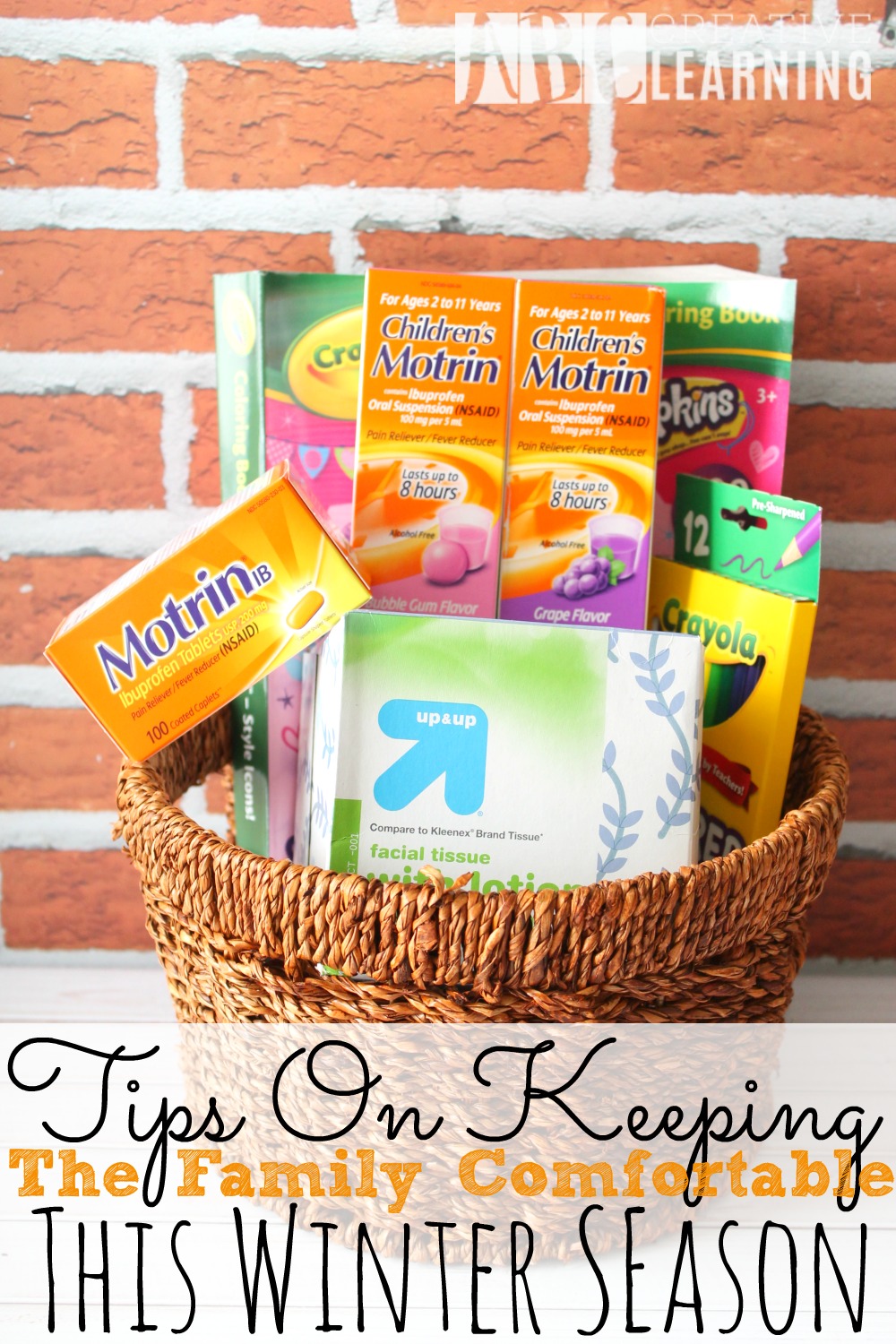 Tips On Keeping The Family Comfortable This Winter Season
Last year my poor girls were so sick for winter that they spent the entire day in bed. No presents or celebrating for us, so I'm making sure that doesn't happen again. If it does, you can guarantee that this mommy will be ready for anything!
When my girls got sick last year we weren't expecting it. In fact we didn't have anything at the house that we needed to make our girls feel better on Christmas Eve or Christmas Day. My husband had to run out and find a store that was opened to help our girls feel better.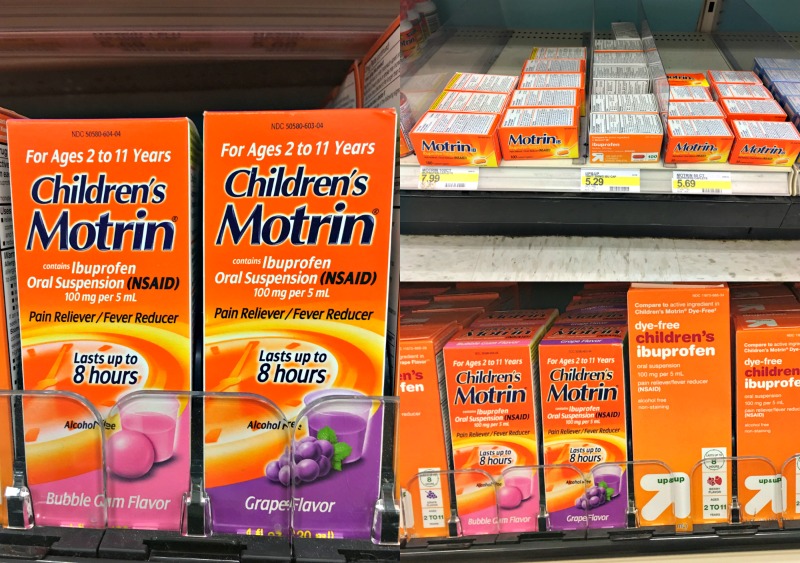 Before anything is to happen I headed over to my local Target and picked up some essential items to make sure my entire family is covered for winter. I picked up some Children's MOTRIN® in Bubblegum and Grape, in the medicine aisle. As well as some facial tissues and coloring items to keep them busy. Plus, I don't want to forget about my husband and myself. I've taught my girls to share, but one thing that I don't want them sharing are germs and unfortunately it's just hard when we all live under the same roof.
Picking up these items will definitely help you in keeping yourself and family comfortable, but I wanted to share some extra tips with all of you. Especially right before the kids are out of school.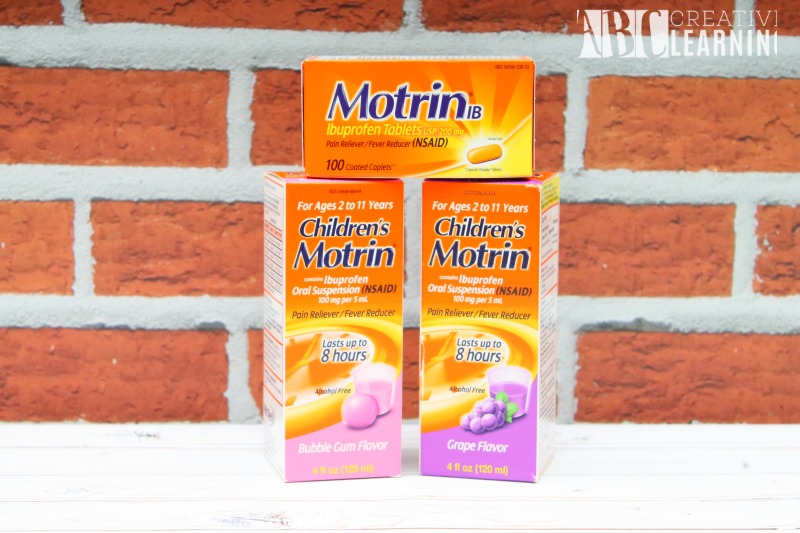 Tip #1
Make sure you have all essential items for fever, coughs, and sneezes. Picking up a few bottles of Children's MOTRIN® and MOTRIN® IB will help everyone feel better when the sneezes and body aches start. I will even say to have some extra items like infants, children, and adult TYLENOL® just in case. I also love having some Ultra Strength Bengay and TYLENOL® 8 HR Muscle Aches & Pain for those nights where everyone sleeps on your bed and your body wakes up with a couple of aches.
Make sure that medicine is always stored away from children and in appropriate temperature.
Tip #2
Be prepared with coloring books, board games, and family movies. Kids will be kids and keeping them still is no easy task. Having activities that they like to do available is important in keeping them indoors and resting as much as possible. This is the perfect time for some family movies, but make sure to leave the snuggles for when everyone is feeling better.
Tip #3
Have a digital thermometer ready. One thing that you do not want to guess on is if your children have a fever. Making sure that you have a thermometer in a safe and secure place is definitely a must.
Tip #4
Have wipes or facial tissues at hand. My girls personally prefer using wipes when they have runny noses and not feeling well. This keeps their noses from hurting and gently helps clean their boogies.
Tip #5
Patience and love. Being a parent is not easy on a regular day, but can be much more difficult when your kids are not feeling well. Especially during winter when things are dry and cold. A parents love is like no other and taking care of your family is the most important thing that we can do. Just make sure to take small breaks for yourself and try to rest when the kids are resting.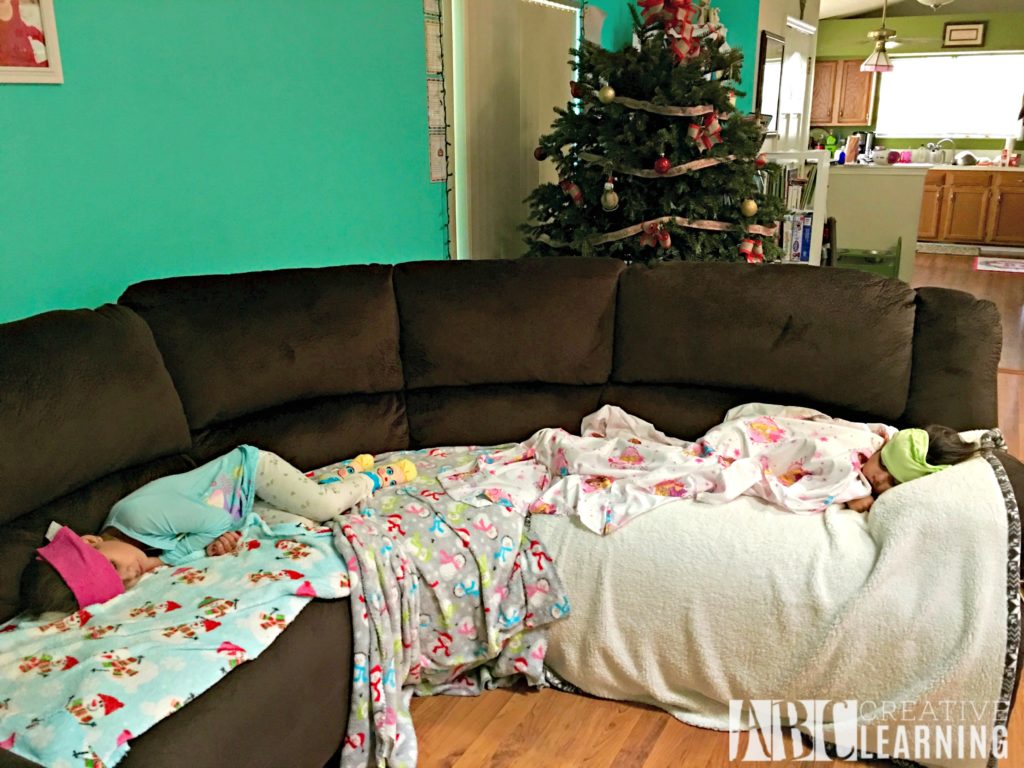 The picture above shows my girls last year on Christmas day. They were so sick that they couldn't even open up their presents and it was a very hard for days for us. Mommy and daddy didn't get much sleep, leaving us achy and tired.
Making sure that you are ready for the entire family is essential. You want to make sure that you have things for yourself as well while caring for your family.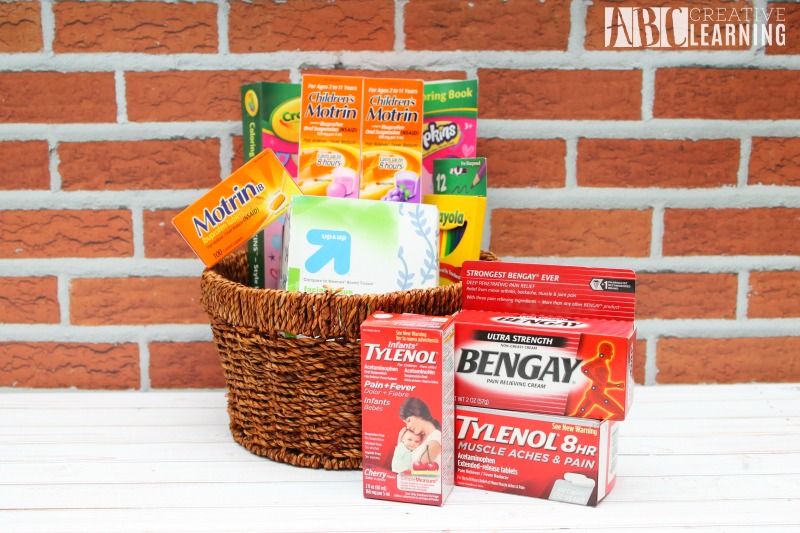 Don't wait until one of the kids brings the germs home, make sure to purchase these essential items for your home and follow my top 5 tips that we use at home for keeping our family comfortable during the winter and don't forget the MOTRIN®!
What other tips do you have on keeping the family comfortable this winter season?