IOne of the amazing things that we get to do during our Disney press junket is to interview some of the cast and directors of the movies we are so lucky to view ahead of time. While in LA we had the opportunity for an Exclusive Interview with Director Jon Favreau and Neel Sethi #JungleBookEvent.
was invited by Disney to attend the LA Red Carpet Premier and Press Junket for the #JungleBookEvent. Post sponsored by Disney, but all magical junglerrefic opinions are mine alone.
Exclusive Interview with Director Jon Favreau and Neel Sethi #JungleBookEvent
It was so great to be able to show both Jon Favreau and Neel Sethi how amazing we thought the movie was. I can't imagine creating or being apart of something that will be shown to the entire world. Then to wait how everyone reacts to your creation. I do hope that they both saw how much we enjoyed the movie, both as a director and an actor.
I absolutely love that the first thing director Jon Favreau did was tell us a story about how he ended up with hundreds of Jungle Book merchandise because he didn't get that luxury when he directed Elf, which by the way is one of our favorite movies of all times! After directing Iron Man he only ended up with one piece of merchandise from the movie, which he protected, but when the opportunity came to order merchandise for The Jungle Book he went a little overboard and ordered tons, making sure he had enough. He made a joke that when children come over to visit they end up leaving with one of each!
It really was a great way to break the ice between Jon Favreau, Neel Sethi, and ourselves.
When Neel Sethi was asked, "What is it like seeing yourself as a toy?" He simply replied "Awesome!"
I couldn't imagine what this young boy must be feeling after seeing himself on the big screen for the first time, but I can sure say that we will be seeing more of him! At least I sure hope so!
One of the things that we always want to know is how the director begins the movie process, especially if they approached Disney or did Disney approach them about directing a film. In this case director Jon Favreau was actually working on a movie called the Magic Kingdom and after that, I guess the rest was history!
So we were working back and forth with this and at the same time, this was years ago, Disney begins doing films like "Cinderella" "Malificent" "Alice" and so each of these properties are being exploited. We weren't moving forward with this Magic Kingdom project but I had been researching how do I do something with live humans but a set that you're not gonna build, because there are too many times when I worked on effect movies where we build these big sets and then you end up replacing them and you pay for it twice.

It seems wasteful, inefficient and to me, I want to get all the money they're gonna spend on the screen. And so I met with Rob Legato, who is our visual effects supervisor on this.

I got the call from Disney to come in. Alan Horn loves "Jungle Book." He loved it as a kid. He loved the Novel, he loved the stories, and this was gonna be the next one after the success that they had, they wanted to explore what could happen.

We started off similar to an animation where it would be pencils and show reels. They're used to looking at that for Pixar and Disney Animation. So they were on board with the story I was pitching the whole time.
One of the most important things, in my opinion, was who to cast for Mowgli and how he finally made the decision to cast Neel Sethi.
I can't take credit for this talented young man. He just, he wasn't experienced but he had a quality and being a Father, I — I recognized it, it was confidence. He wasn't experienced, but he had a quality and being a Father I recognized it. It was confidence. He was a full formed version of himself and so we kind of got who he was very quick, on the comeback, very confident, and I think the fact that he wasn't a kid who was out there looking for acting jobs, made it fun for him. It didn't feel like he was concerned about failing or concerned about getting the part or not.

Then we brought his family out. It was a big important part because, it could be a disruptive experience. If you don't have a good support system around you. He's sister 16 actually prepared him for the audition. The whole set became a family.

He was an Athlete, so I had the Stunt Men put him through the paces, make sure he could keep up with all the strenuous activity and really sell that he's a kid, survived in this environment and it was just a weird combination of things that we were lucky enough to find this gift.
Knowing that this was Neel Sethi's first acting job, we were all amazed at the job he did throughout the entire movie. As a young man, this is probably one of the biggest moments of his life, right up until now. So, knowing how he felt and what he did when he received the part of Mowgli's was something we were all curious about.
I was in a Dance Class and the Teacher for the Dance Class said I'd be very good for it and I never thought about Acting before but I auditioned and they really liked me so we flew in to LA two weeks later. And you're in the Hotel and the Producer called and we're like flipping and jumping and we were so happy. We were so happy, we went out, and got my favorite food, lobster ravioli.
You may not know, but The Jungle Book was a computer-generated imagery (CGI) movie. Which basically means that all the background, animals, and everything that looks real life wasn't. It was all computer generated. Seriously, how amazing is that? Then to add in this amazing little boy who has never acted before, to create scenes in which he had to pretend there was something interacting with him.
I just made it natural that if this was a puppet I would just make it normal that it's not a puppet. It's a bear or a panther. I just made that in my head and made sure to tell myself, oh that's Baloo. Hi Baloo. That made it a lot easier and the puppets sometimes looked like Ballou and that helped a lot, and John actually got into the puppet sometimes and that helped me interact with him.
I personally love when children have questions for the actors and directors, especially when they have read the books as part of an assignment and are curious to know more on how the young actors live, especially about school.
Here's a question asked during the interview from a group of students.
Did you go to a traditional school, what was it like to transition from school to set and back again?
I was in a normal school and when I auditioned, it was actually the last day of 5th Grade, the last day of Elementary School, so our school split up into two schools basically for Middle School. And all of my good friends and everybody went to the same school as me. I would easily slipped right back in and then we did the test I think when that was coming up. The State Test and it was just normal again and everybody thought it was cool for about a week and then everybody was, okay Neel that's enough.
If you have watched the original Disney's The Jungle Book, then you know that there is music incorporated into the movie. This was one of the things that I was very curious about if director Jon Favreau would actually decide to add some of the wonderful lyrics we all know. If you really look back into the movie, some of these songs really do stay with you and most times you find yourself singing them. Deciding to choose the right music was very important for the newest live action Disney's The Jungle Book.
Some of it was intuition. A lot of it was trial and error, and honestly it was the part I was most concerned about as the plane is leaving the runway now.

I know when I'm watching "Creed" and that Rocky comes on, I'm like yeah, you know? And when the music in Cinderella starts popping up. So I remember as an audience member I want it. As a film maker, you're scared, you're like is it going to break the tone but as a film maker I know I got to give.
As you can see we had a wonderful time interviewing director Jon Favreau and actor Neel Sethi about the newest Disney live-action movie The Jungle Book.
Now, make sure you get your tickets to see Disney's The Jungle Book in theaters on Friday, April 15th! I highly recommend watching it in 3D!!!
Like THE JUNGLE BOOK on Facebook: https://www.facebook.com/DisneyJungleBook

Follow THE JUNGLE BOOK on Twitter: https://twitter.com/TheJungleBook

Follow THE JUNGLE BOOK on Instagram: https://instagram.com/disneythejunglebook

Follow THE JUNGLE BOOK on Pinterest: https://www.pinterest.com/disneystudios/the-jungle-book/

Follow THE JUNGLE BOOK on Google+: https://plus.google.com/112416455929607370682/posts

Visit Walt Disney Pictures on Tumblr: http://disneystudios.tumblr.com/

Follow Walt Disney Pictures on YouTube: https://www.youtube.com/user/DisneyMovieTrailers

Visit the official THE JUNGLE BOOK website here: http://movies.disney.com/the-jungle-book-2016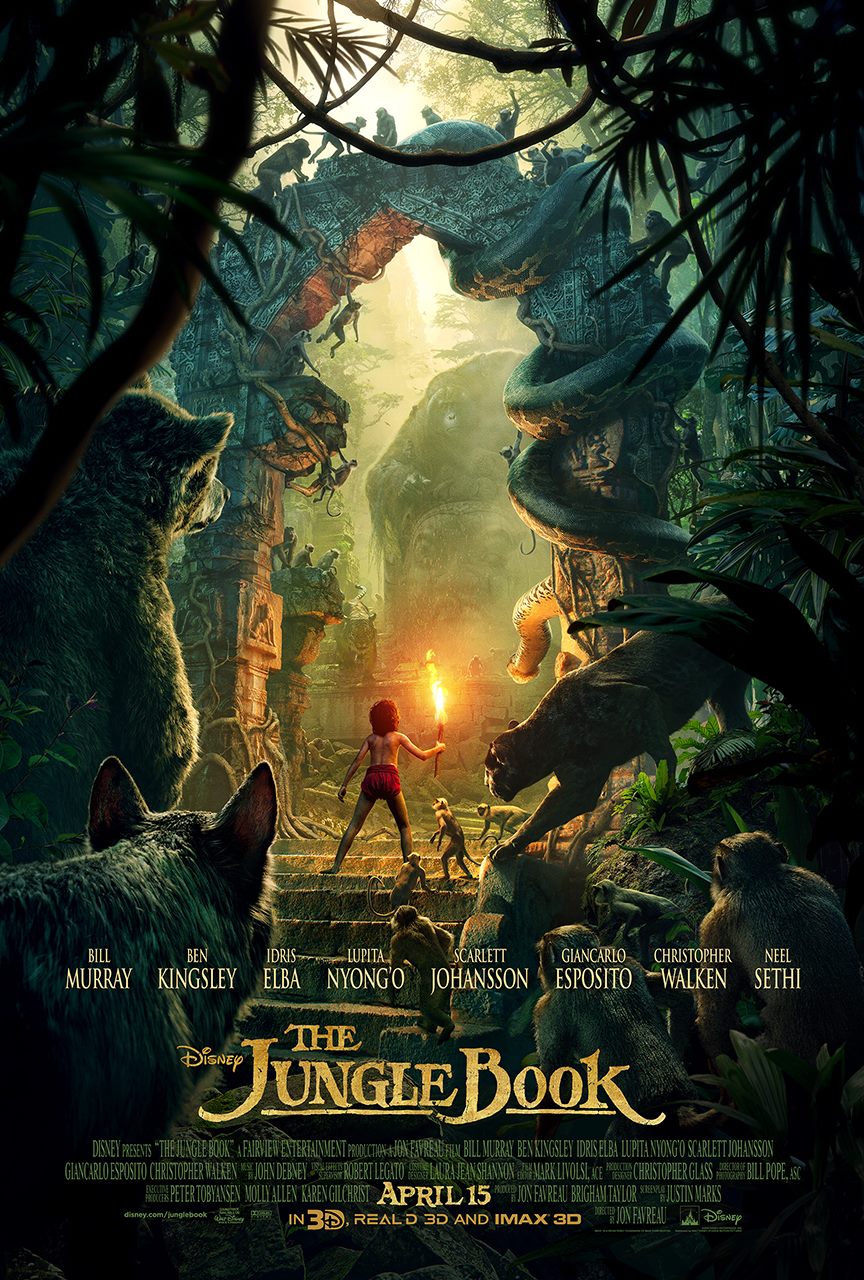 THE JUNGLE BOOK opens in theatres everywhere in 3D, RealD 3D, and IMAX 3D on April 15th!
You Are Also Going To Love:
If you enjoyed reading this Exclusive Interview with Jon Favreau and Neel Sethi, then you will also love the following articles I have put together for you:
What has been your favorite Jon Favreau movie either directed or acted?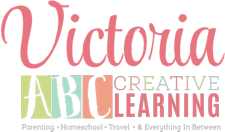 SaveSave