This week we have been learning about rainbows and creating some fun crafts, but I have to say that this might be the girls favorite one of the week! Sensory bins are such a great idea to let children explore and learn while playing, so I thought that this Color Exploration Sensory Play Table would be a great idea!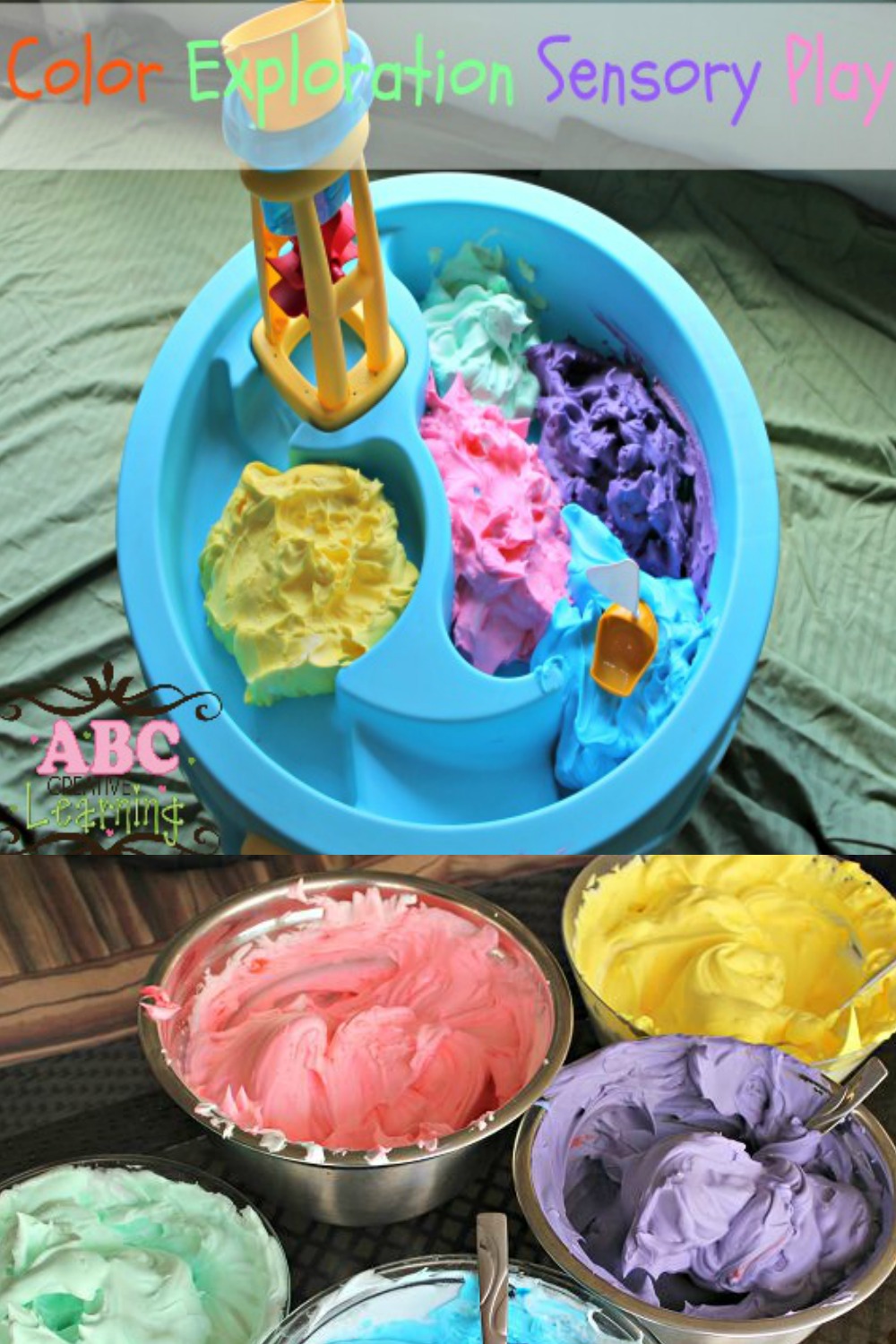 Color Exploration Sensory Play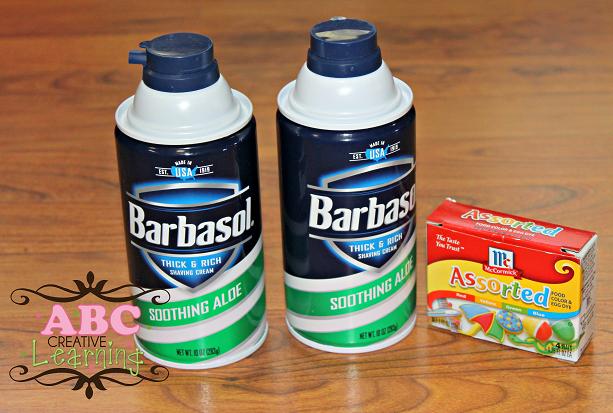 Materials Needed:
Water table or large bin
Shaving cream (3-4, I used 2 but wished I had 2 more cans)
Food colors (I also used some gel food coloring and the colors became brighter)
Mixing bowls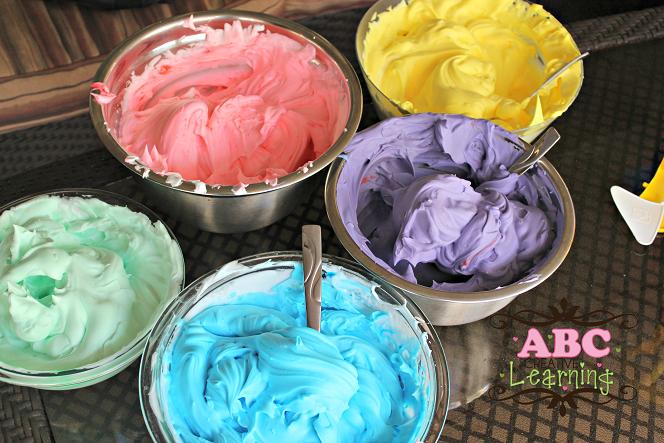 We used our outside water table for our sensory play this week. It was really easy to make and the girls had a blast, but I have to warn you, it is very messy and by the end of the activity your child's hand might look like an aliens! But it's SO MUCH FUN 🙂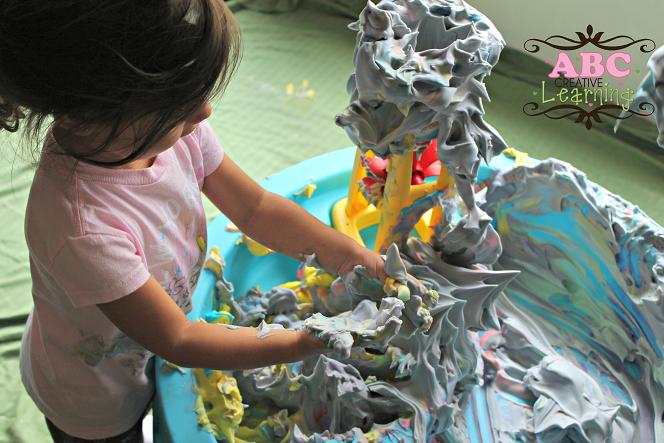 I used mixing bowls to spray the shaving cream in and then added 5-8 drops of food coloring. I noticed that the colors were not coming out bright enough for me, so I added some gel food coloring and that did the trick! Using a spoon just mix your shaving cream and food coloring completely.
If you use a bin I think it would look so cool if you line up the colors in a row, which is what I wanted to do, but I couldn't find my bins. At the last second I had to improvise and use our water table, but it worked out great!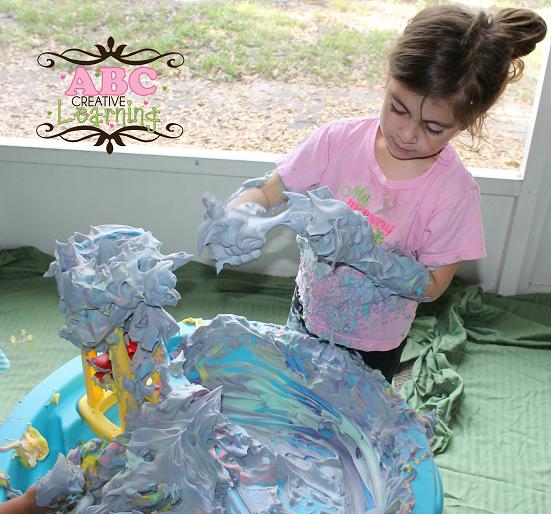 I would say that the girls had some great messy Color Exploration Sensory fun!
What's your favorite Sensory Activity?