Growing up I remember my mom taking my sister and I to this awesome pastry shop back home in Puerto Rico, where they served delicious croissants with every filling and topping you could imagine! One of my favorite ones was a Chocolate Nutella Croissant with Cream Cheese! So yummy! I decided this past week to surprise my girls with my very own version!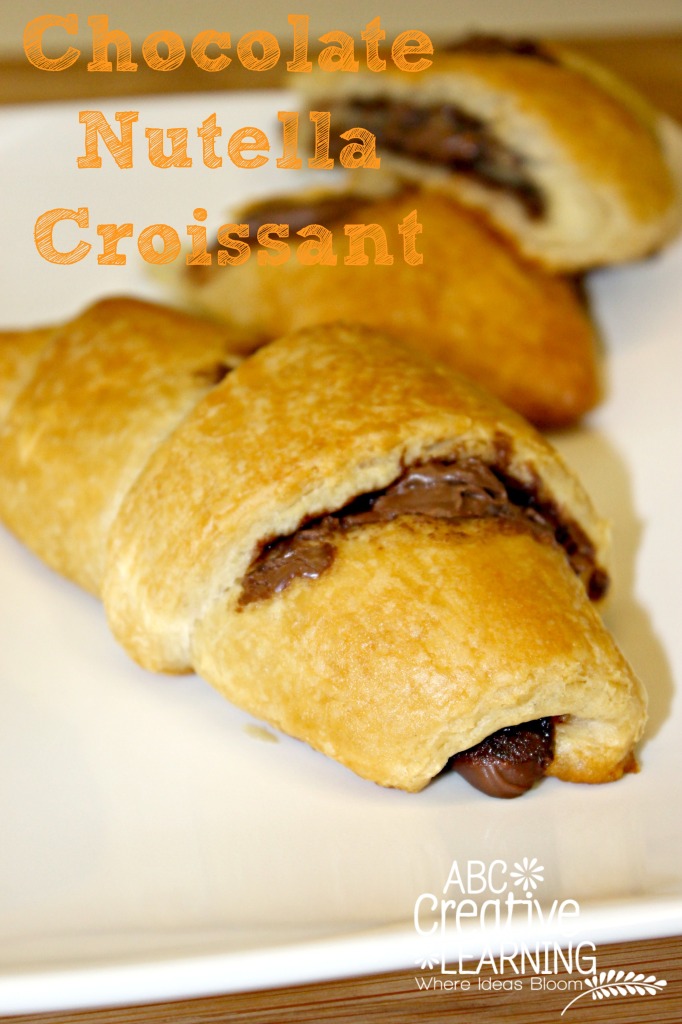 As much as I would love to make my very own croissant dough from scratch, honestly I just don't have the time, but I still wanted to make something fun and special for my family for breakfast one morning. Easy baking can still be delicious, plus you have more time to spend with the family!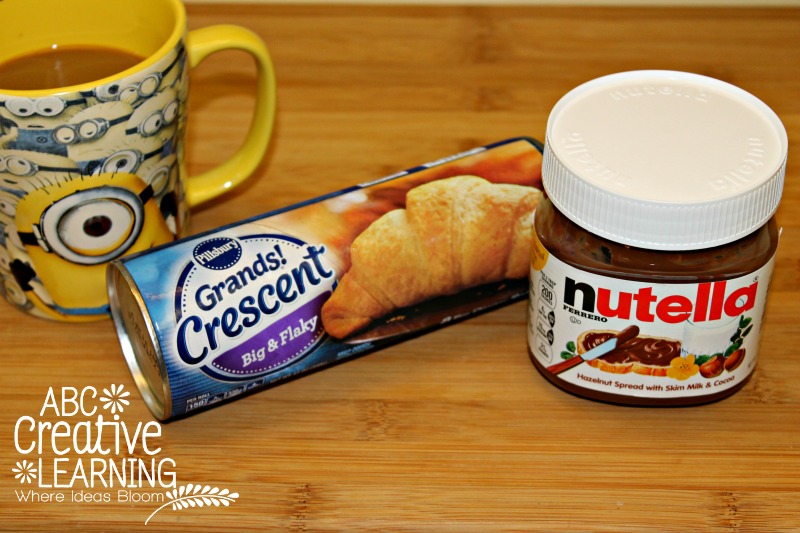 2 Ingredients needed:
Phillbury Crescent Big & Flaky
Jar of Nutella Hazelnut Spread
A spatula or knife for spreading
Cookie sheet
And a nice Hot Cup of Coffee 🙂
This is such an easy recipe, but oh so delicious! The first thing you want to do is to take out your croissants from the fridge and let them sit for about 10 minutes. This will make it really easy to separate and unroll them without getting stuck to each other. Lay them on a sheet of tin foil or baking sheet. Follow the instructions to preheat the oven at 350 degrees.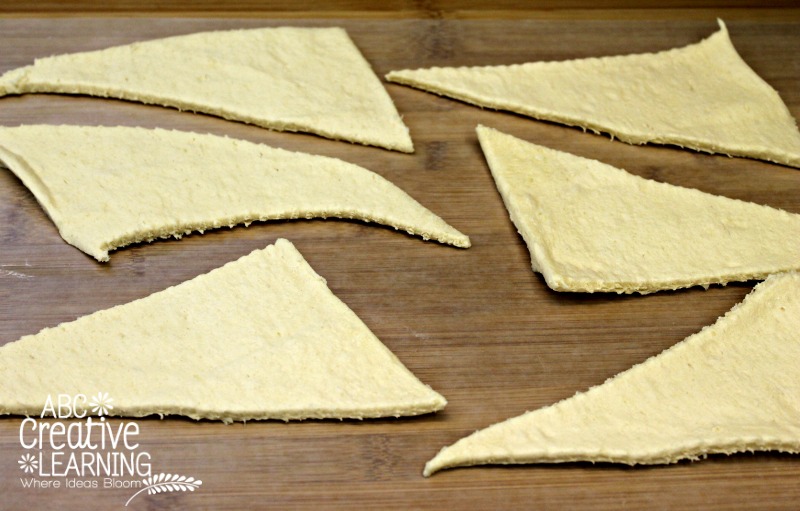 Using a knife I spread the Nutella right over the opened croissants. Don't skimp on the Nutella! You really want that chocolate layer to ooze out for some extra chocolate yummyness! Yes, that's a word, YUMMYNESS 😉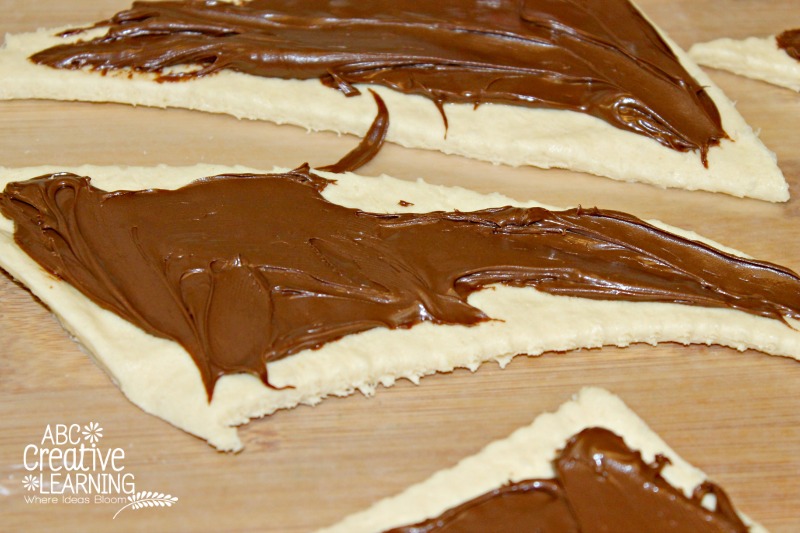 Roll the croissants from the thickest side, until you have a little rolled up croissant.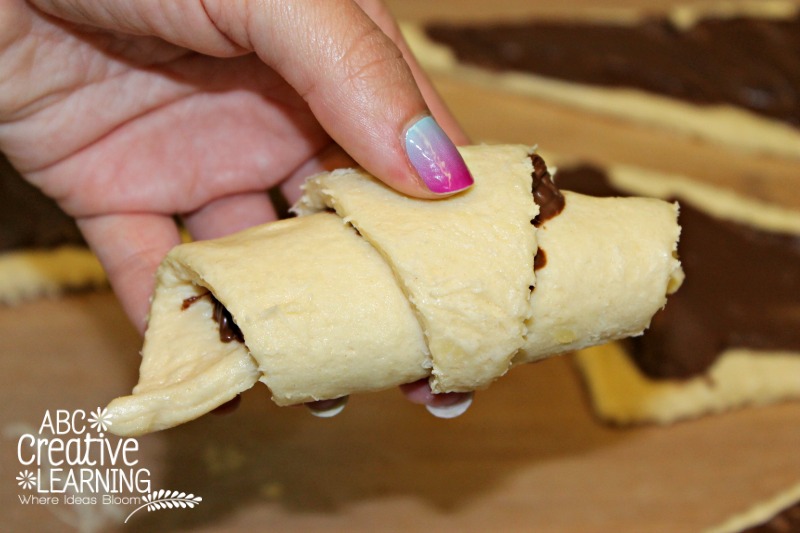 As soon as they saw me early in the morning with the croissant and Nutella out they knew I was up to something fun! I'm more of the healthy breakfast like oatmeal, waffles or pancackes with honey. But, once in a while the fun mama overcomes me and I decided to make a fun delicious chocolaty breakfast!
Even my hubby was so excited about breakfast this particular morning! He definitely has a sweet tooth and doesn't usually eat breakfast, but you can bet that he we the first one to sit down at the table waiting for breakfast!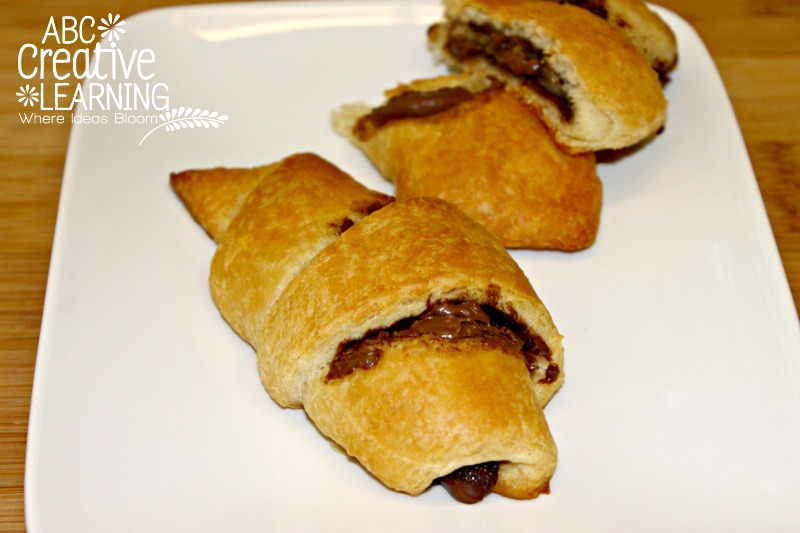 What's the one thing you make for breakfast once in a while that everyone goes crazy over?