As a homeschooling parent, I'm always looking for fun indoor activities for my girls. That's why I wanted to share these top ten benefits of yoga for kids. This post contains commisioned affiliate links.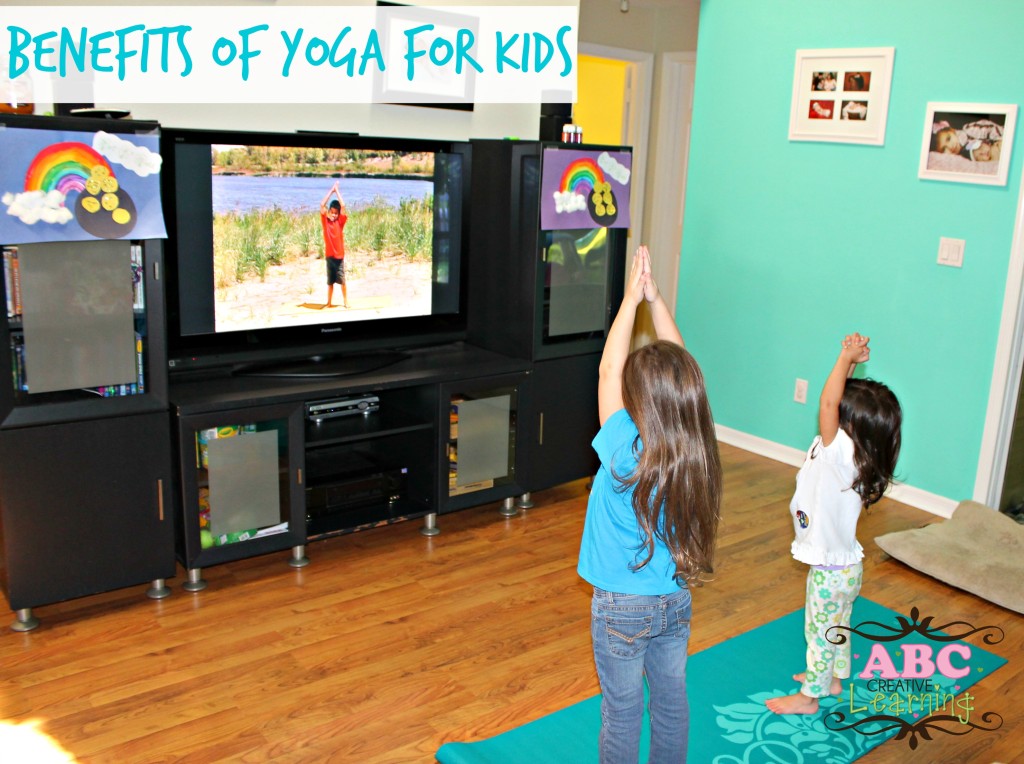 Top Ten Benefits of Yoga for Kids
I've always been a huge fan of Yoga and right before getting married I actually used to practice Bikram Yoga at least once a week. That seems so long ago and looking back I have no idea how I did that! It wasn't an easy practice, but I have to admit that I would feel great after class. Not only physically but mentally and emotionally as well. I still try to practice Yoga whenever I can and very much still enjoy it. Especially as a busy mom, it's my time to unwind and focus on me.
My girls know what Yoga is because when we go to the YMCA for my workouts I tell them where I will be in case they need me. Many times they try to mimic some of the moves, so when I was at Whole Foods a few weeks ago and came across a children's Yoga DVD I just had to get it for them!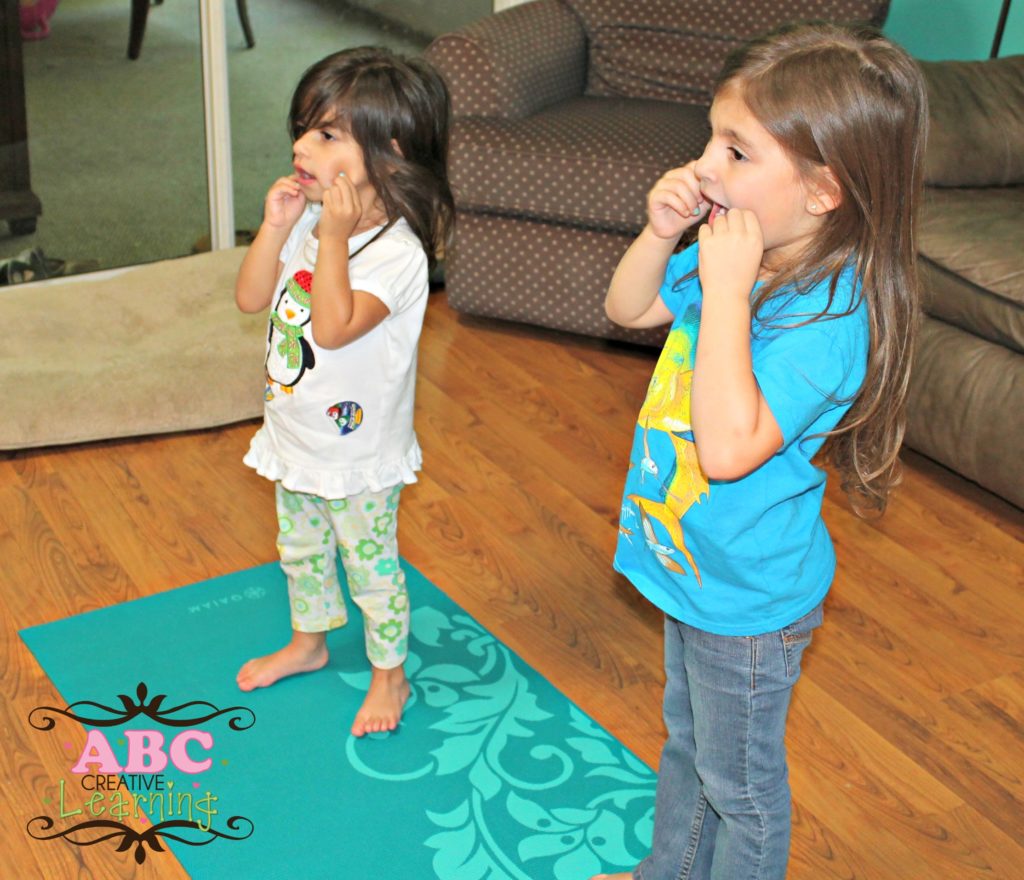 I purchased YogaKids, Vol. 3: Silly to Calm and I have to say that the title definitely drew me in. They also had YogaKids Alphabet, which I really want to get next time.
Practicing Yoga has so many wonderful benefits for your body, mind, and soul that I knew the girls would really enjoy doing this daily. I really love how the DVD shows the girls move in which they actually do get to move around, but then brings them down into a calmer state of mind. At first, I didn't think that they would actually be able to calm down after all the silly and fun moves, but to my surprise, they actually follow along with the instructor.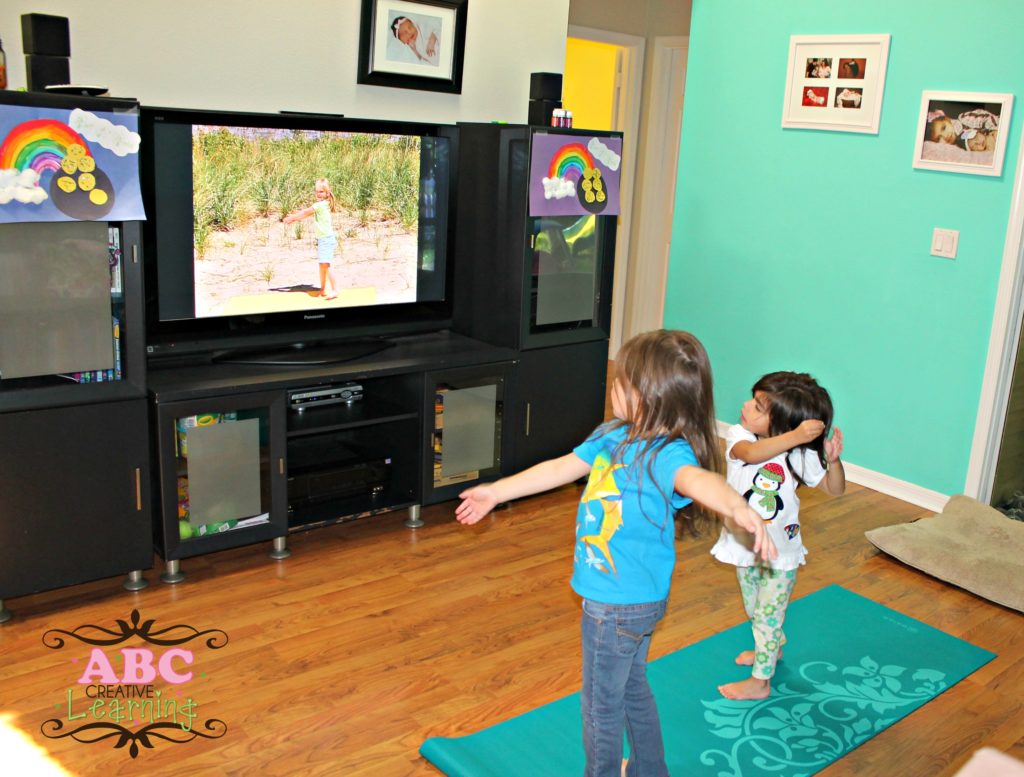 Top Ten Benefits of Yoga for Kids
Helps kids relax, unwind, and calm themselves
Encourages creativity and imagination
Teaches body awareness
Reduces stress in kids
Helps with balance, concentration, and gross motor skills
Teaches children to be healthy and take care of their bodies
Better sleep at night
Teaches discipline and responsibility
Increases strength and flexibility
Helps the digestive system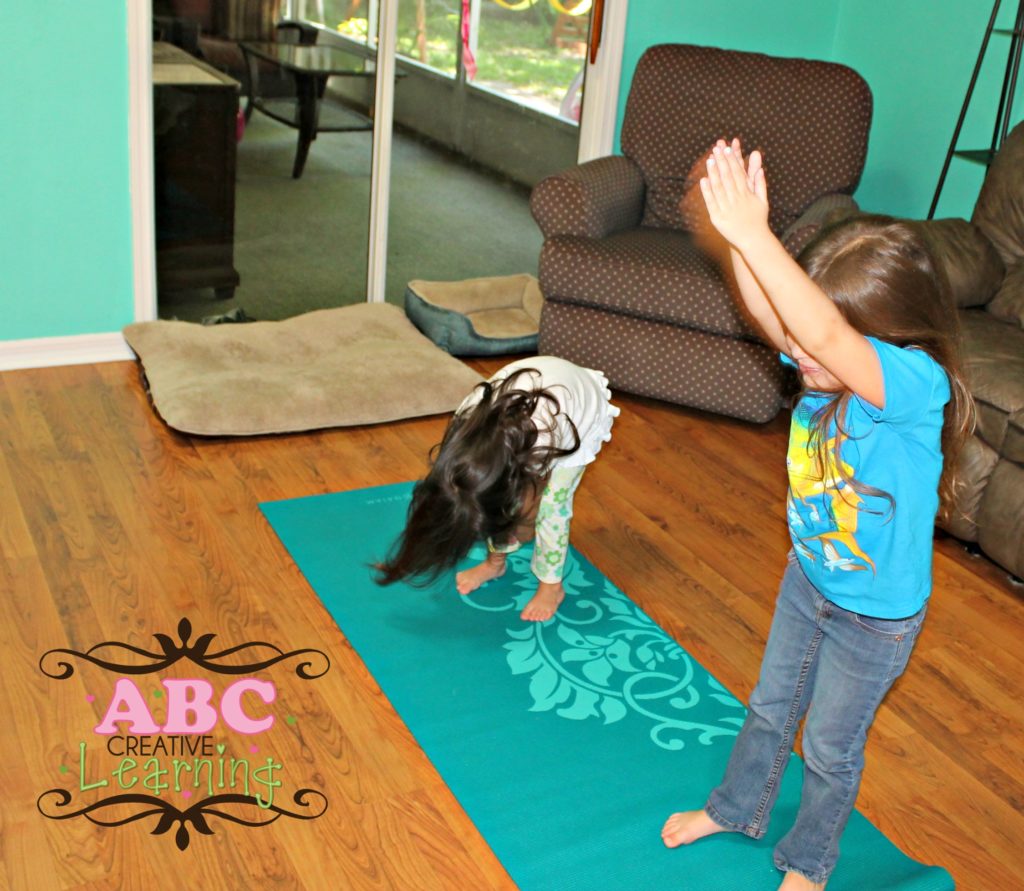 Yoga has really helped the girls concentrate and focus better on daily tasks. Especially for my oldest during homeschooling time. I have noticed that when she does her Yoga DVD right before homeschooling she has a better sense of understanding and focus, plus my little one gets a better nap time as well. For me it's a win, win situation. The girls are doing something that they enjoy, is great for their bodies, mind, and this mommy raises her voiceless!

You Are Also Going To Love:
If you enjoyed reading these Top Ten Benefits of Yoga for Kids, then you will also love the following parenting articles I have put together for you:
Do you or your children enjoy Yoga?